Before any interview, it is advised that the job applicant should know the activities and services of the company to be attended to along with expected interview questions for the respective job role. There are usually certain general questions asked to check the personality of the job applicant and then there are questions asked related to the position. Most of the questions are commonly asked but the way the job applicants respond to those questions makes them unique from other candidates. In this context, let's see interview questions and possible answers for the "Talent Acquisition" role.let us know more about that the Talent Acquisition-Know More.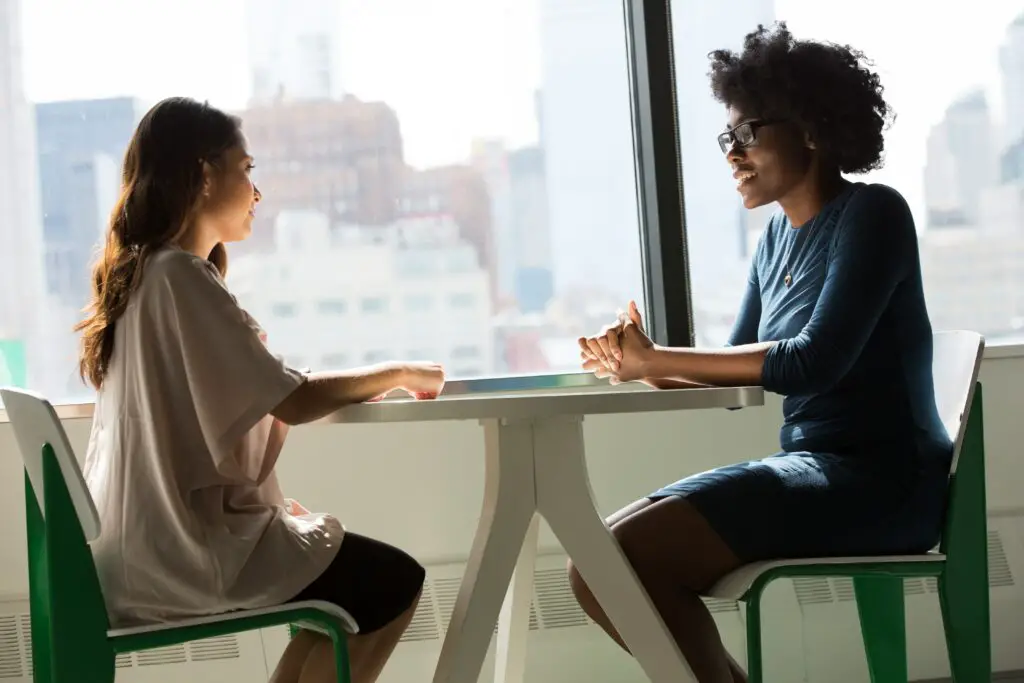 Talent Acquisition:
Talent acquisition is the process of searching, identifying, interviewing, recruiting and onboarding people with the necessary skills in the organization. Talent acquisition teams are part of the human resource department of an organization. They help to build the brand for the employer, plan for future resources, creating robust corporate standard candidates.
Talent Acquisition – Required skills:
Apart from having a relevant HR degree, certification, or experience, the below skills are vital to being a talent acquisition professional.
Good Communication & Listening skills:
Communication skill is a must for any job but being in a talent acquisition team one must interact and co-ordinate with candidates and recruiting managers. They should also have good written knowledge to be able to post job requirements on social media platforms, handle publicity posts for the company, etc., Being an active listener will help them in their job to deal with the team and with employees. To perform well in the talent acquisition team, listening to the requirements from the employer and executing tasks will help in the company's growth.
Learn & Execute:
One must be able to learn the company's business strategy and execute the desired task to help in branding the organization. Also, this skill helps to understand employees and oversee their performance.
Application Handling:
As a talent acquisition professional, one must have hands-on experience in handling relevant applications such as applicant tracking systems (ATS), human capital management (HCM), etc., for effective people management and business development.
Technology Usage:
Since we are experiencing growth in technology regularly, it is indeed a major requirement that one gets to know the usage of social media platforms in an effective way for professional use. These days, the initial stage of recruitment begins with social media platforms like LinkedIn. So, as a talent acquisition professional, the candidate must be knowledgeable in handling technology effectively.
Basic Questions:
There are a few basic questions listed below that would be asked for a talent acquisition role:
Give us a brief about your previous employers
Why did you choose this profession?
What are your strengths and weakness?
Why do you think you are qualified for this job?
What is that one thing which makes you unique from other candidates?
What is your experience in onboarding?
What are the applications that you have used?
How do you spend your free time?
How would your previous team members define you?
What are your achievements in your previous job?
Please explain your sourcing techniques?
What do you think about recruitment through social media?
What is your talent acquisition process that has worked well?
In-depth Questions:
1) How do you multi-task and work with clients?
In this question, the candidate must showcase their ability to handle multiple works and how they could efficiently handle clients. It is good to quote some incidents from previous work where they have exhibited those skills.
Sample Answer: I plan my meetings and schedule appointments by marking them in a calendar, this helps me to track and execute my activities. Also, I ensure to have regular meetings, phone calls, email communication with clients and maintain a professional relationship and meet up their talent acquisition requirements.
2) Describe your skills that are effectively used in talent acquisition?
For this question, the hiring manager expects the candidate to list out their skills that have been helpful in the talent acquisition role. In this, the hiring manager would expect they would list skill sets that are required for the current open position.
Sample Answer: I have used my interpersonal skills by conducting workshops, seminars, business meetings, etc., based on client and employer's requirements. Employee retention and appreciation programs have also been initiated and successfully carried out by me.
3)How do you handle stress in a talent acquisition role?
In this question, the candidate must depict their capability to work in a stressful environment. This would help the hiring manager to understand the candidate's ability and experience in such a situation.
Sample Answer: Certain qualities like leadership, team handling, and time management helps me to handle stress at work in an effective manner. Also, my people handling skills helps me to be calm and composed with team members, supervisors, and candidates, etc.,
4) What is your method of finding talent and how you have implemented it?
For this question, the hiring manager would like to understand the candidate's way of choosing the correct candidate for the open position. So, the candidate can list their methods based on their experience in recruiting.
Sample Answer: I have used social media like Twitter, LinkedIn to identify related talents, also few people have been recruited based on the referral from existing employees. In both cases, I will scrutinize profiles based on the requirement, skill set, experience, etc., For some, there require certain online courses that help them to perform in a better way.
5) How do you involve yourself in professional development in the organization?
In this question, the hiring manager would like to know how the candidate self evolves professionally in an organization apart from performing their regular activities. The candidate is expected to show self-development in their professional environment, so they need to involve themselves in other activities in the organization which helps them to grow in their profession.
Sample Answer: By involved in online business newsletter publications, management seminars, HR workshops, conferences. These gave me exposure to the business platforms and meeting senior people in the industry. Also, it helped me grow professionally as an individual.
6) What are the qualifications that you would look for when hiring a candidate?
For this question, the hiring manager would want to understand the candidate's recruitment strategy and unique process of selecting the correct candidate. So, the candidate needs to explain briefly about their selection process, on what basis they choose the relevant job applicant, and what are all the qualities that the job applicant needs to have. The candidate can explain through their professional experiences and give out a few examples
Sample Answer: The first thing would be to check whether they have the required education or relevant experience for the role as that is the initial criteria while screening the candidate's profile. Later, when interviewing, I would look for the candidate's behavior and optimistic approach towards work as I believe those are very important must-to-have quality whereas technical skills could be learned in the future.
7) How do you handle project deadlines?
Handling project deadlines is a major task and it is very critical for any organization. So, in this the hiring manager expects that the candidate can effectively handle the projects and complete them in the already set deadline, also if there is any deviation to achieve the same, they should be able to come up with a relevant solution to handle the team and client efficiently.
Sample Answer: would always make sure to complete all projects on the agreed deadlines by regular meetings with the team, scheduling tasks as per deadline, etc., so that there is no last-minute pressure for me or my team. Also, with my people skills, I maintain a good relationship with clients so if at any cost, there is a slight deviation, I would keep them informed beforehand to avoid last-minute surprises.
8) How do you evaluate the right candidate for the job?
One of the major tasks in the talent acquisition role is to find a suitable job applicant for the relevant open position. Hence, in this question, the hiring manager expects to see the expertise of the candidate in choosing the correct and required resources for the relevant open position as per the organization's standards. So, the candidate must answer in a way how they choose resources and based on what criteria.
Sample Answer: Finding the relevant candidate for the job is based on their resume and skill set as it is the initial criteria. There are also questionnaire to identify the candidate's personal and behavioral traits.
9) What are your expectations from this company?
Through this question, the hiring manager would want to know the candidate's viewpoint for choosing this company to work.
Sample Answer: I want to contribute my skills and develop myself professionally. So, I believe this company will help me learn and grow in my career.
10) How do you handle a project team that has zero coordination?
In this question, the candidate is expected to showcase their tactical skill in handling a tough team that does not have coordination among them, so the candidate must answer their people handling skills and leadership skills through any sample incident that they have experienced or some thoughts on how to handle such a team in their way even without being experienced to that scenario.
Sample Answer: We cannot expect every team to have good coordination but it can be built through several team huddles, one-to-one discussions with team members that will help to understand if there are any issues and to bring a solution.
11) What are the things that a job applicant should look for when applying to a new role?
In this question, the candidate must answer how the job applicant must approach a new role and what should be their expectations. Through this question, the hiring manager would try to understand the candidate's mindset towards a new resource.
Sample Answer: I would appreciate any job applicant looking for new opportunities to choose a company or organization where they could see career growth and learning from that position and not only depending on higher salary or being in their comfort zone.
12) Elaborate your experience in talent acquisition profile?
Through this question, the hiring manager would like to understand the candidate's exposure to the talent acquisition profile and their learnings so far in this domain. So, the candidate needs to answer all the skill set and technical stuff they have learned and practiced in their job, this would help them to showcase as a desired candidate for the open position
Sample Answer: I have around 5 years of experience in talent acquisition. My interest in people handling, communication skills, interpersonal skills helped me during this journey. The recruitment process is fun and is a highly responsible process so it needs lots of understanding about the candidate and the position which they are applying for.
13) What techniques do you use to advertise vacancies in the organization?
For this question, the hiring manager would want to know what are the various resources through which the candidate will publicize about the new openings in the company as it is one of the main methods to inform the public about the ongoing recruitment process and to attract job applicants. The candidate must answer how effectively they use digital platforms to attract job applicants and pick the correct resource for the relevant job position.
Sample Answer: Since social media is widely used for professional purposes, I would post about the job recruitment process through digital platforms like LinkedIn, Twitter, etc., Also, I would post in the organization's newsletter so that there could be many resumes shared through referrals.
Conclusion:
Talent acquisition is a role that is very responsible for an organization's branding and its growth. Those who work in talent acquisition are exposed to high-level management activities, also they need to have multiple skills and be multi-talented to perform their daily tasks. This role involves handling people to a  larger extent so the candidates who wish to consider a talent acquisition profile as their career must ensure they have the basic skill set to fit into the role and other technical skills could be developed through relevant courses or hands-on experience.
Talent Acquisition-Know More