What comes to mind when you think of a school principal? You feel nervous and threaten to go to their office even when you haven't done anything bad at all right? Such is the aura which a school principal sends out but this can also be a misleading image that is sent out because of the position the chair holds. let us know more about that the Principal Appreciation Day-Know More.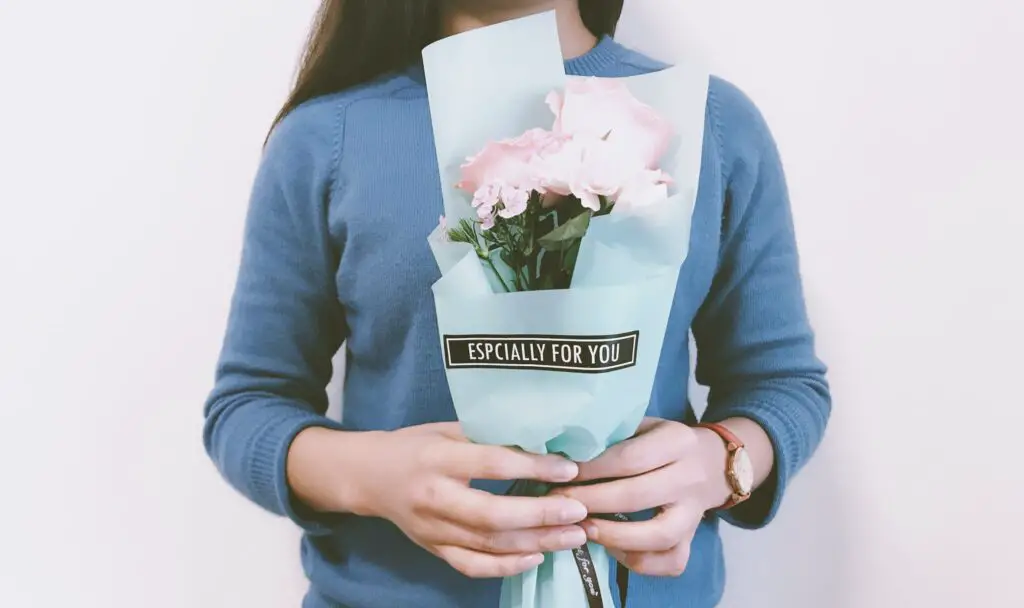 On the other hand, principals are the ones whose leadership makes a school thrive. If a school principal does not possess strong leadership and other skills to do their job well, it is not possible to be a school principal for the long haul. Of course, the job of a principal is not an easy one. 
On the outside, they may look like a dangerous figure, commanding everyone and dictating the course of action, sending out expulsion or suspension letters and detention orders. The work of that sort can make it seem like the principal is a tyrant rather than a friend of the school. Such an image is attached to the principal. But if one looks closely at the role and responsibilities of a principal, they do more than the eye can see. The whole school is standing because of their role in orchestrating things into order. 
A brief look into the principal appreciation day history
The principal appreciation day was introduced by Janet Dellaria of Trout Creek, Michigan on May 1 who was a teacher and a social worker. This day was introduced several years ago. The celebration at Jacobs High was an in-school celebration but later it was introduced all over the world. Dellaria wanted to let the world spread happiness by recognizing the hard work that never gets acknowledged. And boy was she right! These holidays rightly give a chance to celebrate the most hardworking person behind the working of a successful educational establishment. On this day, principals are given the honor for their contribution to the success of the school. There are so many responsibilities a principal has to do on a day-to-day basis. For a school principal, there is no day the same. Every day is an adventure and with that comes many skills one needs to master to handle the problems that come with the job role.
Let's look into some of the skills a principal needs to have to lead the school into its glory or to its full potential. While looking at some of the skill-set a great principal has to have, you will also get a sense of what responsibilities they need to shoulder every day to lead the school to success. The role is both rewarding and challenging too. Certain characteristics are a must to be an effective principal as they will need those characteristics to function in their role.
The first and foremost are leadership qualities. The principal is the head leader of the school, therefore he/she must always look for ways to improve her school and find opportunities of how he/she can incorporate those things that improve the whole scenario of the establishment. And this is a hard place to be sometimes because a leader has to bear both the failures as well as the success of the entire school.
A principal is an excellent relationship builder. There are people he/she constantly interacts with daily. A principal cannot shy away from that. The people that the principal deals with are those teaching and non-teaching staff, parents, students, and members of the community who come expecting to the school premises to appeal for support for a cause. A principal has to be tactful while dealing with all of them. A principal has to use a different approach for each group. No group has the same aspirations and expectations. A principal has to be sharp and have extraordinary wisdom to handle all these people that come knocking at his/her door.
A principal needs to have the high emotional intelligence to navigate the things that he/she faces every day. He/she has to deal with them in an empathetic way, they must be able to connect with them in a sincere and caring way and assure them that you will do things in the best interests of everyone. This shows that the principal needs to be highly diplomatic and professional.
The principal must be good in confrontation and must be able to reprimand especially the teachers or students whenever needed. That means this role calls out for stern and shrewd behavior. This is the difficult part of the job but it is needed to run a successful school. That means sometimes a principal has to make a tough decision that may be displeasing to others. This makes the job harder as he/she cannot make an effort to be a people pleaser. One cannot imagine the pressure they have to go through every day as every day for them comes with a new set of queries and problems.
A principal must be able to balance out the things that affect them. That means, he/she also has to be able to encourage and recognize the efforts of the teachers and let them know from time to time about their extraordinary contribution. An effective School principal does not hesitate to praise them as a good principal knows what it is like to be in their shoes. Most of the principals are promoted from the position of teacher. They know better and thus emphatically deal with their students and teachers.
It is so important for a principal to be impartial to various situations that come their way. Especially in the case of settling disputes between their students, a principal has to deliver justice without any partiality as it is without a shadow of a doubt that the students will sense it if there is any. Since the principal is expected to be fair and consistent, an effective principal keeps track of the cases and takes decisions accordingly.
An effective principal is organized and ready to seize the day no matter what. They have a zealous attitude to get the work done even though the works of a principal are so many that they will most probably carry over the work to the next day. No matter what, an effective principal is organized with their thoughts and prepares mentally to start the day to meet any type of challenges that the day may bring. 
He/she is an excellent listener. This quality is needed to be an effective school principal. Mostly, people visit the principal's office to share their woes and concerns, therefore it is so vital for a principal to have excellent listening skills, the one which will hear them out without any bias. The situation at hand can be handled only when they listened effectively without any preconceived ideas. Only then can they deliver effective solutions, one that serves justice for all parties. 
An effective principal is a visionary. No doubt that a visionless principal will take their school into the ditch. It is so important for a school principal to be visionary. Education is such a field that it never remains static. A mindset set to foresee the future is the one that can give proper direction to the school. It is the job of a principal to continuously strive for excellence and work towards improving the overall functioning of a school.
Why do principals deserve the recognition?
As you see the responsibilities attached to the role of a principal can be overwhelming sometimes, if not handled properly. In a school, teachers teach and students study but a school principal's role is to be fully immersed in the life of the students and help students achieve more. How do they do that? They set the curriculum or the lesson plans and take the best course of action for the students. Their work includes managing teachers along with the students. Don't forget the principal deals with the parents directly and he/she must also be able to live up to their expectations. Another point to remember is that principals are also former teachers, they climbed their way up to the position of a principal so they deserve greater recognition. This makes a principal understand the workings of a student's mind and thus makes them an effective leader as the head of a school and he/she makes a difference in the lives of the students.
A principal life needs to be celebrated once in a while. Janet Dellaria has made a day just for that need of appreciation for the principals all across the country. A day for the deliberate recognition of the principals who are behind the success of a school. 
A principal deserves all the love and admiration on this day. As leaders and visionary of the school, their contribution cannot be undervalued or devalued.
 On such a day, the parents, teachers, students, and support staff must come together and plan activities to make the principal appreciated and honored. 
A teacher and a school principal must receive respect and honor. A school principal deserves double respect. 
They deserve that because a good school principal has thoughts about the school progress first thing in the morning and it's the last thing on their mind before retiring for the night.
 They have a lot more burdens and responsibilities to carry so one should make an effort to give them the double honor that they deserve.
What are the fun ways to make the principal appreciation day interestingly memorable for your school principal?
1. Nothing beats the age-old handwritten cards. You can make the whole class write out individual cards, mentioning the nice things that they encountered with their principal. Hang them in corridors or walls of the classroom, anywhere where it is visible, and let your principal know that you all appreciate and love him/her.
2. Make a pop-up card. Make it class-wise and present it to your principal. Those handmade pop-up cards tutorials are there on youtube. Make a huge one and give it to your principal. Those cards will serve as a cherished memory of his/her student's appreciative efforts and your principal will love it to its core. So, get ready to make the best pop-up card.
3. There is no denying that getting recognized for your contribution through social media is a fuzzy feeling. Give a shout-out on social media for your principal's tremendous contribution to the school. 
4.Make a video of testimonials from teachers, students, and parents. You can get a drone shot holding banners of the lovely contribution he/she made for the school and hold it up when the drone flies by. 
5.This will make a wonderful gift and make her/his days awesomely great Plus you will have a record of it and it can elevate your school reputation even more because word will surely get out of how dedicated your principal is. Don't forget to put the #principals appreciation day while posting it online.
6. Gift them a present. A thought-out present is one that everybody likes. You can collect some cash from each class to get a good present for your principal. Look for things that your principal may need in his/her office and try to give a gift that has value and meaning. If the whole class or school contributes then there will be no problem getting a good one. This is one way of showing your appreciation for the investment he/she is putting in the lives of many.
7.Before your principal walks into her office, on this day you can use your creativity by decorating your principal's office. You may either welcome them with a huge bouquet on their table or decorate the place with other things like a banner or balloons. This is just to let him/her know that the school recognized his/her contribution. Don't be surprised if you see your principal tearing up a little. 
8. Organize an event of a fun-filled day with your principal as the main guest. Teachers and students can arrange a wide array of activities like a drama or a skit for your principal and display her/his good qualities in the skit. The skit can be about the loving nature of the charismatic leadership of your principal. What this skit will do is highlight the good qualities and display them for all to see. This will be a memorable occasion for your principal and you can give him/her a fond memory to remember by her contribution to her precious students. Students and teachers can give speeches or recite self-written poems about their principal. Shower your principal with an appreciation for all that he/she has done to impact your life.
9. On this day, you can make your principal happy by participating in the school activities or volunteering for a cause and as a school, you can do charity work as a way to show your appreciation for all the good things your principal taught you. There are countless charity works you can do on this day. If you live in a locality where there are homeless people, prepare meals for the homeless or you could go to an orphanage and spend your time helping out the children there. There are many more things you could do to make this day memorable and educational. If your principal is a philanthropist, this will be a nice idea to please her and make her smile.
10. You could also work towards beautifying it by planting trees, flowers or as a way to honor your principal you could arrange a community garden in the school compound, of course with your principal permission, the school could make contributions to plant herbs, fruit trees, and vegetables. This is also a great organic way to celebrate this day.
11. One way to send your appreciation to your principal is by sending food items to his/her offices like coffee, lunch, or anything that you might notice he/she likes to make her/his day extra special. The basic idea is to shower them with love and admiration and serve them to the fullest on this day. After all, they do not get to have such days often. Make full use of it and honor your principal to the deepest core of his/her being.
12. Another idea is to look for what she likes and make the day special by doing the things she loves. For instance, if your principal is an animal enthusiast, the school may arrange volunteering activities in the local animal shelter and help out in giving them something in kind too. For that, the whole school can contribute. If your principal is an animal lover, this will satisfy them to the core and in turn, your mission to honor him/her is accomplished.
13. Teachers can also send out handwritten letters to the principal, reminding him/her of how their leadership has tremendously molded and shaped you into the teacher you are today. You could let him/her know about the contributions they made to improve the school, the student's performance, or the impact he/she had on your career as a teacher, support staff, etc. Parents can also get involved if they want to and can hand out letters about how the school under the principal's leadership has impacted their child's life. They could mention a particular incident and encourage the principal on his/her wonderful contribution. This is such an energy booster for someone in this role and they do need those kinds of appreciation sometimes.
14. To honor the day for your principal, your school can make preparations by cleaning out the school premises before the day arrives. This is also a good way to show your principal that his/her efforts to make you into a good citizen are not a waste of time. The whole school can participate and make the school and its surroundings squeaky clean and prepare in advance before the actual day comes. Make it count and your principal will never forget the love and honor showered to him/her. Imagine how it would remind him/her that their contribution was not futile after all.
Here are some quotes or messages you can give to your beloved principal on this special day
1. The pillar and strength of our school is our dear principal (name). You shoulder all the burden of the school and make everyone thrive in their work. Without your excellent leadership and guidance, this school will lose its shine. (Name of the school) shines forth and will continue to do so as long as you are leading us. Happy principal's appreciation day to you from the entire (name of the school) family.
2. Look at where (name of the school) is today. The height of success reached is because of one great leader among us. It is because of none other than our principal sir. Happy principal appreciation day to you and may we continue to take comfort under your guidance towards a brighter future that you will usher us into. 
3. Principal appreciation day is a great time to bring into the light what our principal (name of the school) has been doing throughout the years and has led us into ten glorious years. We are under a tough and wise leader and we know fully that you will only bring the best out of (name of the school). We wish you a happy principal's appreciation day. We treasure and honor you for all that you have done for the school family.
4.A loving teacher, a kind leader, and the wise sage of the school who is none other than our dear principal (name). Happy principal's appreciation day.
Under the wise leadership of one important person, this school thrives and today is the day to honor and bring into the open the wonderful things he/she has done for the school. Here is our dearest head, the man/woman behind whom the school is standing tall. We wish you a very happy principal's appreciation day 
5.Greetings and love with the blessings of prosperity to the head of this school who has led (name of the school) into 15 long prosperous years. We appreciate and honor (name of the principal) this special day. 
Conclusion
Humans do not tend to remember the good part most of the time. Especially those who are passionately in love with their Job do not care for accolades and recognition as they are so engrossed in their field of work. They tend to be unnoticed or get little or no recognition. A good passionate principal is also one that comes under such a category. One has to honor such passionate educators from time to time and honor their contribution to society. The contribution they do to the children tends to affect across generations. By imparting the right education to the children is a weapon for the future. The future is in the palm of these educators. One cannot underestimate the contributions a school principal makes to society and the nation as a whole. A school cannot thrive without a good principal. The contribution that they make has a lasting impact for generations to come. On this day, making a big deal about honoring your leader of the school will have a lasting impression on the young minds and will, in turn, teach them to honor those who shoulder responsibilities on their behalf and those youngsters are thought the importance of having a positive role model, a leader in the form of their principal. If the world has a few such role models, the impact it would have on society and the future it would secure for the children would be astounding. This is how a passionate leader can turn the dynamics of a nation. Let's strive to continue to recognize their contribution to the lives of the children and the youth. Do not let this day, May 1, pass by without honoring your school principal.
Principal Appreciation Day-Know More