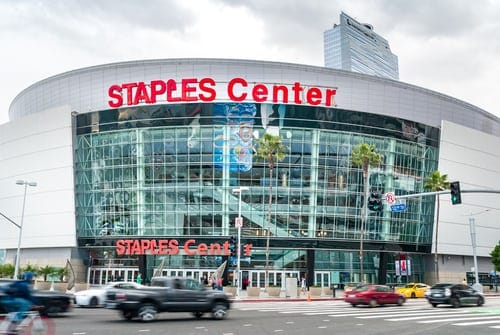 If you want to work at one of Staples' stores or warehouses, you'll have to prepare for a mix of standard and situational interview questions. While the admission criteria aren't very stringent, many people are unemployed these days, and some may compete with you for a job at Staples. Don't underestimate your preparedness. 
At Staples, hiring managers utilize the job interview to assess a candidate's abilities in a variety of areas. The ideal candidate is eager to learn, has a strong work ethic, good communication skills, is detail-oriented, and can multitask. Applicants should demonstrate these characteristics, as well as good attitudes and open availability, to be considered for employment by the office supply shop above other candidates.
Interviews for regular retail and sales positions at Staples fall under the category of moderately tough interviews. A large number of questions will be quite straightforward in terms of the answer the interviewer wants from you. However, you will surely be asked two scenario-based questions; ("what would you do if") and a role play, such as "sell me this pen."
If you're new to interviewing, you should certainly spend some time preparing for these questions, maybe even rehearsing the responses with a buddy, because your answers to these questions can make the difference between you and the second-best applicant. 
Every job has several openings, and thus, it attracts a large number of applicants for the job. You may have to fight with hundreds of other people for a simple retail job, which is unheard of in a strong economy. As you can see, this complicates your situation and underlines the need to thoroughly preparing for your Staples interview.
Some Interview Questions That Might Be Asked
Why did you choose Staples over all other retail companies to work at?
They want to know if you'll stay after the first tough week or when a better offer arrives in your email. Moreover, working at Staples isn't different from various other retail occupations. 
You'll start at minimum pay (or slightly more, depending on your position in the shop) and spend most of your days doing monotonous retail duties and interacting with customers. The responsibilities in the B2B sector and the warehouses are slightly different, but the concept stays the same. So, how do you respond to the question?
There are various alternatives that are available to you. The first one is through a friend's recommendation. Someone you are close to and who works at Staples provided you with details regarding a new open spot. They liked the mood in the office, the bosses' attitudes, the clean working environment, and other aspects. After listening to them, you decided that Staples would be preferable to McDonald's. For someone like you, at least. As a result, you decided to give it a try.
The second alternative is to discuss your "sincere" interest in office supplies, printers, office furniture, inexpensive and costly pens, and so on. You just prefer this sort of goods to clothes or food, for example. You chose Staples because it is usually simpler to sell what we are familiar with and like using. In some manner, recruiting managers should get the idea that you aren't there by accident, that you know what you're doing, and that Staples is your first option for a job.
How would you sell, let's say, this pen to me? (any other object may be provided as well)
Many job applicants are apprehensive about being put in such a situation during an interview. However, once you realize a few things, you won't be. First and foremost, they do not expect you to provide a faultless sales presentation. Later on, you'll have some training, and learning the profession takes time.
You should first ask them what they want in an ideal pen, and then match their requirements to the characteristics of the product you're trying to sell them. Finally, you should never decline to participate in a role-play. They will not hire you if you reject them.
Tell us about a moment when you had to deal with a particularly tough client.
The term "difficult client" can refer to a variety of situations. A customer or client who asks a lot of questions rather than buying a product at the very end (wastes the time of the employer without doing it on purpose). Alternatively, someone who complains about the quality of customer service, product prices, or anything else, including your hairstyle. Another example is a consumer who isn't blessed with brains and has trouble understanding even the most basic directions. Finally, some buyers may be interested in more than just the goods.
You may choose any of these scenarios as your solution. Assure the interviewers that you did your best to be kind, that you didn't start any fights with customers, and that you did everything you could to have them leave the store smiling. It didn't always work out, of course. Some customers become enraged for no apparent cause, and they choose to express their frustrations in the store. Furthermore, if a customer wants to purchase an item for $5 and the actual price is $20, a simple discount won't cut it for the customer. 
Could you elaborate on your past job experience?
You don't have to lose your courage if you don't have the required amount of experience. From the opposite side of the cash register, you may either tell them that you have a lot of experience. You've seen the level of service offered and feel you know what to anticipate from a top-notch salesperson.
Frequently Asked Interview Questions for Entry-Level Positions
Staples generally conduct casual one-on-one interviews for sales associate positions. Situational inquiries are frequently asked by hiring supervisors. Expect to be asked questions like these during an interview:
"What are the most essential traits to look for in a manager?"
"Tell me about a moment when you had a difficult talk with a coworker."
"Can you think of any strategies to boost your productivity?"
"How do you deal with a disgruntled customer?"
Candidates should provide work situations in which their activities resulted in beneficial outcomes. Applicants may also provide personal experiences, school projects, clubs, and sports teams in addition to employment experience. Applicants may be assessed on basic math abilities in some circumstances.
What are your thoughts on making a cold call?
Many diverse jobs demand the ability to make cold calls. You may anticipate being asked about cold calling during your job interview if you're looking for a position that demands it.
Some occupations simply need cold calling on occasion, while others make it a necessary part of the work. If your job needs you to do cold calling on a regular basis, hiring managers will generally ask you to describe it. They can see if you comprehend all of the work criteria and are familiar with the job tasks this way. When you answer, use simple and plain language to characterize cold calling. If you have any prior experience with this job responsibility, please include it in your response:
"Cold calling, in my opinion, is the act of contacting a potential client or business contact without prior warning and any past relationship. I've effectively utilized cold calling in numerous of my previous jobs. With a little practice, I was able to acquire efficient techniques for swiftly establishing a rapport with the individual I was contacted to assist me in delivering my message."
Bottom Line
Preparing for an interview may be a stressful process, but it can be made simpler with the correct coaching. The questions above come with a brief explanation to help you better grasp what an interviewer is looking for in a response. If you don't have time to create your responses, an example answer is also supplied.
FAQs
How long does the hiring process at Staples take?
It will take about two weeks. For part-time employees, an initial interview with the sales manager is required, followed by a meeting with the General (Store) Manager, depending on the location.
Is it necessary to have prior job experience to work at Staples?
To Work at Staples, How Much Experience Do You Need? Staples is an entry-level friendly corporation, so you may apply and get employed even if you have no prior experience. If you have any job experience, though, you may be able to earn a higher hourly wage and advance quicker into supervisory and management roles.
Is medical insurance available at Staples?
We have a variety of medical plans available, all of which include prescription coverage. Dental and vision care are also available to associates. Associates can put money into a healthcare or dependent child care Flexible Spending Account before taxes.
How much do Staples operations supervisors earn?
In the United States, the average hourly salary for a Staples Operations Supervisor is $14.10, which is 25% less than the national average. Salary data is based on 20 data points gathered from workers, users, and historical and present job advertisements on Indeed during the last 36 months.
Staples Interview Questions with sample answers