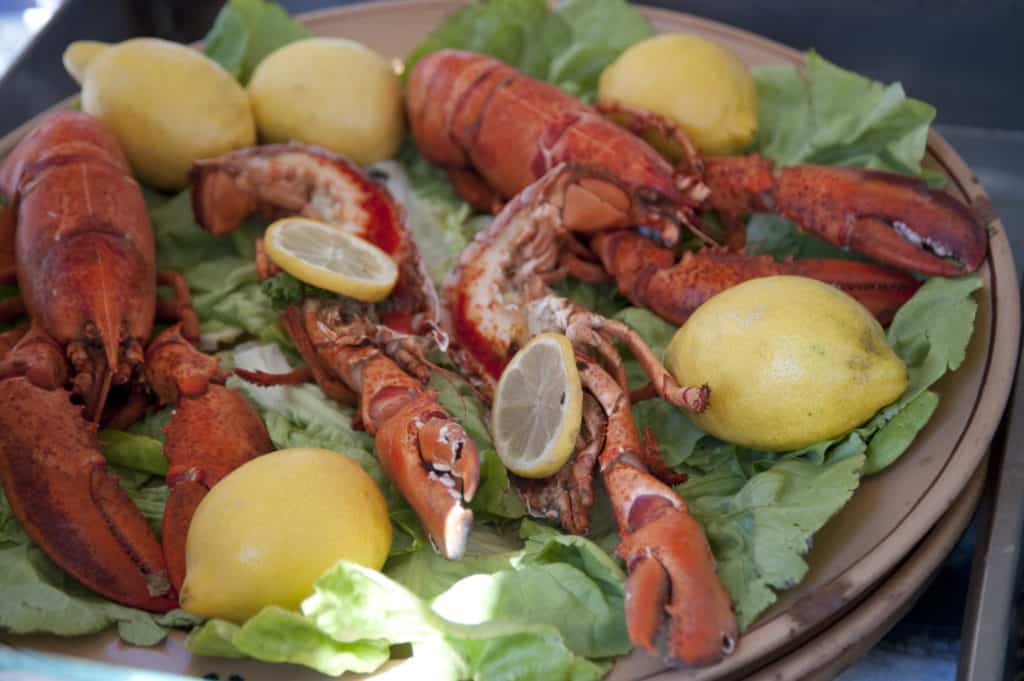 Introduction
Going for an interview in Red Lobster, America's largest restaurant chain, but nervous about the interview questions? Don't worry; It's obvious to get nervous for an interview.  But if you practice some mock questions beforehand, you can excel in your interview. So to help you out, we will tell you the most asked questions in the Red Lobster Interview that would help you polish your interview skills and preparation. 
General Red Lobster Interview Questions
Highlight your previous job experience. 
If you have worked with some restaurant in the past, tell the work that you did there, how you added value to the company and how you served the customers well, etc. It will help if you give a precise answer. If you don't have prior experience and this is the first job you are applying for, you can say that your focus was on studies in the past years, and now you want to work with full dedication and hard work to prove yourself. 
Why did you leave your last job? 
This is the most asked question, and if you tackle it well, your chances of getting selected increase. In this question, you can cite several ways the present job is a brilliant exposure and will provide you with skills, experience, and opportunity to grow. Highlight the positive points of Red Lobster that were missing in the last job. Don't forget to mention one or two lines about how you did well in your previous job and how you would add value to the present role. 
What do you know about Red Lobster? 
This question shows that you need to research a bit about the company beforehand. Then, you can mention various things about the company like: 
Red Lobster is an American restaurant chain, specializing in serving the best Seafood. 
From its beginning in 1968 in Florida, it has managed to open almost seven hundred restaurants in different cities. 
The chain is owned by Golden Gate Capital and the headquarters is in Orlando Florida. 
In this answer, you should mention all your strong points related to the industry like: 
Ability to work under pressure.
Quick learning.
Prior experience in the industry (if any). 
Good at customer service etc. 
What do you feel is your greatest weakness? 
This question aims to know your truthfulness and how you portray even your weakness in the right manner. The most common mistake that people make is they say they don't have any weaknesses. But every human has some strengths and weaknesses. So mention one of your weaknesses like bad at public speaking, emotional, etc. You can also show them that you are trying to overcome this weakness by joining a course or something. Also, don't mention false weaknesses in which you are good. This can also have a negative impact. 
Where do you see yourself in the coming years? 
The answer to this question depends on the job you are applying for. If you are applying for a hosting job, you can mention the senior position accordingly. Don't forget to research the senior roles. If you are in school, you can say that I would finish up my education in the coming years and mention what you would do after graduation. 
What was the most admirable thing about you according to your previous boss? 
You can mention your strengths for which your boss admired you in the previous job. This can be your focus on Detailings, ability to work under pressure, great customer service, etc. 
Any questions you want to ask? 
You can ask them your doubts. If you don't have doubts, you can ask the following questions: 
What opportunities to learn and grow will I get in this job? 
What makes this position an important one? 
What is the best part of working with Red Lobster? etc. 
What will be your preferred timings if you are given this job? 
You must know the timings of the restaurant and then tell the interviewer the timings that suit you. For instance, if you are a student, you can say that your preferred timings are evenings and weekends. On the other hand, if you don't have a busy schedule, you can say that you would be happy with any shift timings because your hours are open for now. 
Application Based Questions– Red Lobster Interview Questions
These questions are designed to test your presence of mind and how you would respond to certain situations if you are given the job.
Suppose after getting this job, your friends come to dine in Red lobster and ask for a discount on their bill, how would you react? 
This question is asked to check your trustworthiness and whether you will lose the revenue for this discount. For example, you can say, "I will give discounts only if the manager approves because I do not own the restaurant and as a trusted employee, I have to follow certain rules, and therefore I would not give my friends any discount without permission." 
How much pay do you expect from this job? 
The answer can depend on various factors like the location, general pay in the region, your role, tipping policy, etc. You can tell your current earnings and a minimum increment from the present earnings that you expect. A model answer could be: "I am earning 15 Dollars per hour, including tips. So in this new role, I would expect a better earning in Red Lobsters since it has a high customer base and a renowned family restaurant." You should try to research a bit about the general salary for the role before the interview. This will make sure that you are not asking for too little or too high a salary.  
If a customer wants to send their food back, how would you respond? 
This is a practical question, and you have to answer it practically. You can tackle this question by saying that, "First, I would ask the reason for sending back the food. If they did not like the meal, I will apologize to the customers and listen politely to the problem. Then, I will ask them if they want the kitchen to make the dish again. If they are still not satisfied, I would abide by the company policy or return the money." 
If the restaurant runs out of entrée, how would you convey it to the customers? 
To answer this question, you have to be empathetic towards the customer. Therefore, you will respond to the answer by saying that "I will tell the customer in the most polite way that the restaurant's meal for the day has been exhausted and suggest a similar entrée that is available in the restaurant." 
If your co-workers are unable to complete their tasks, how would you help them? 
"If my co-workers are unable to complete their tasks, I would ask them the reason. If they cannot handle the pressure of the work or sudden rush of calls or guests, I would help them in these tasks and relieve them. They are normal." In this way, you can show the interviewer that you care about your co-workers and help them sincerely. 
How would you handle a personal problem with a co-worker? 
You have to answer the question so that the interviewer is convinced that you keep personal and professional issues apart. For example, you can say that "You won't let your performance decrease due to a personal problem. I know how to keep personal and professional apart, and I'll try every way to stay as productive as possible." 
How would you define teamwork and hospitality? 
You can say that teamwork is when everyone keeps aside all the egos and personal problems and put their best efforts into bringing out the best results. Hospitality means treating the guests in a manner that they don't feel like outsiders. This is possible only if we attend them and make their experience memorable. 
If you get an angry guest, how would you deal with them? 
Good customer experience matters a lot for any business. So you have to cast an impression on the interviewer that no matter how angry the customer is, you will listen patiently to his complaints. 
You can say, "I will fully listen to their complaint and give him an impression that we value his opinion. I will apologize for any mistake on my or my team's part. I would thank him for bringing the matter to light and assure him that we would address the issue as soon as possible. Thus I will try to give him the best experience and relieve his anger." 
Red Lobster Interview Tips to Help You Create a Long-Lasting Impression
Besides answering the questions well, there are also several other factors that Interviewers look upon like: 
Confidence: It is rightly said that confidence is the best attire you can wear to an interview. Whenever you answer any question, be confident. Even if you are lying about something, confidence will make it reliable. 


What you wear: Your attire directly impacts the interviewer. So you should try to go in formals or check for the dress code if any, in advance. Don't wear bright colors, and ensure that your clothes are clean and ironed. 


Maintain eye contact and body posture: Your gestures matter a lot in an interview. To look confident, you have to make eye contact with the interviewer and avoid slouching. A proper body posture shows that you are interested in the post. 


Punctuality: It's crucial to be on time for an interview. You should come at least ten minutes early. But don't be too early as it can make you nervous. 


Carry pen, paper, and resume: You should try to carry a pen and paper to write important things and an extra copy of your resume when you go for an interview. This extra copy would come in handy if the interviewer forgets to bring your resume copy. 
Conclusion
The interview is designed to check your confidence and your state of mind. Don't panic. Listen to the questions and try to answer them after thinking for a second. Believe in yourself, and don't let yourself get depressed. Prepare well, and you will give your best in the interview. 
FAQs
If I stumble in one or two questions, would that affect my interview?
If you are giving the correct answer and sounding confident, stumbling in one or two questions won't affect your interview. But still, you should try to prevent stumbling by speaking slow and listening carefully. 


How is the overall interview process at Red Lobster?
The interview at Red Lobster is full of situation-based questions to test your abilities. It can stretch for a long time due to a large number of questions. 


What are the usual working hours of Red Lobster? Four to six hours per shift is the usual working hour at Red Lobster. 
Red Lobster Interview Questions with Simple Answers