Introduction
Over the past few decades, the level of interview questions for product strategy has shown a considerable amount of increase. This shift in level has made it difficult for many individuals to crack the interview stage. However, if one research thoroughly and prepare strategically, it's lucid and simple to nail the interview process, particularly the product strategy questions.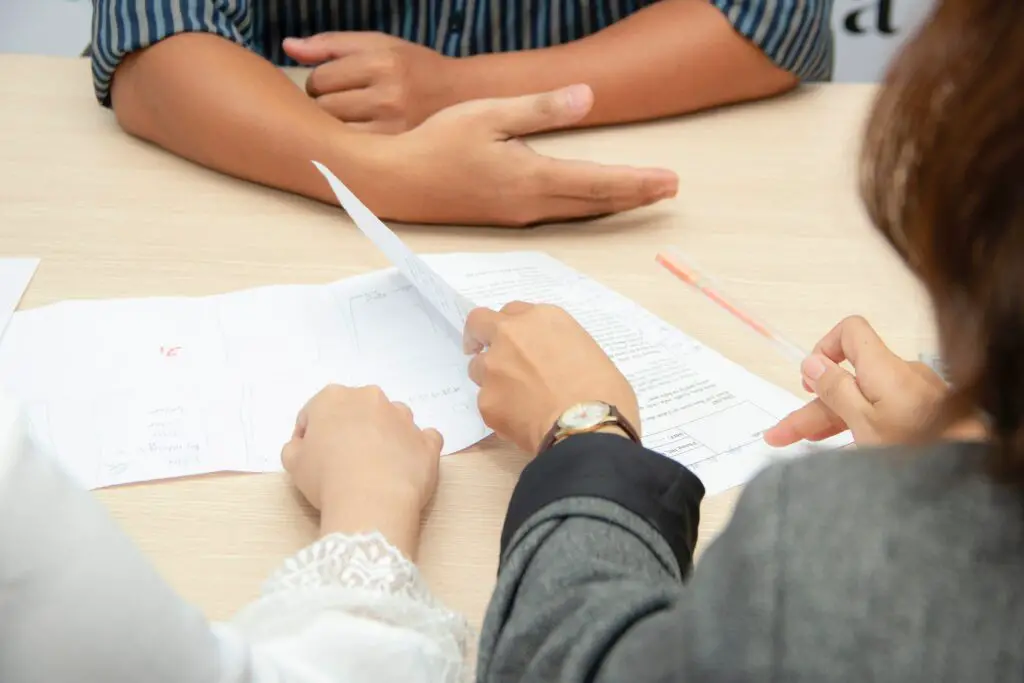 Product Strategy Interview Questions
When applying for the position of product manager or any other equivalent field, the interviewer is bound to ask product strategy questions. These questions are common yet intriguing enough to compel an individual to commit silly mistakes. However, if answered with calmness and using the correct technique, it can be successfully cracked. 
Here some of the examples of product strategy interview questions are enumerated as follows:
If you were the CEO of Amazon, what would be the first thing that you would do? Why?
How would you turn Instagram events around?
Compare Amazon, Myntra, Flipkart, Urbanic, and Meesho. Which is your favorite?
What changes can Facebook introduce to increase revenue?
Imagine you are the CEO of Google, what news would you like to introduce to generate more profit and what would you like to eliminate?
Imagine you are the CEO of Apple, what new product would you introduce to increase audience engagement?
If you become a CEO of a well-known brand or company, which company would it be, and what product will be your main?
If you become the CEO of Flipkart, what will be your priorities?
How would you acquire more users for Uber?
How to determine which area is suitable and not suitable for your startup plan?
How would you monetize Facebook Messenger?
Which company should Google buy?
How will you evaluate a product's success?
How will you prioritize features and requirements for the product that you have created?
What product can change the world?
What changes should Amazon make to generate more revenue?
What strategies would you implement if your company loses $ 1,000k in a day?
What should a company do when facing significant loss for over a year?
What is your favorite product of company X and why?
How does the product strategy align with the overall development of a product as well as the company?
Describe your vision for your product
How would you improve Amazon search?
How would you improve product X?
How do you view competition with other brands? What strategies can you implement to evaluate competition? How can you exert new changes to outshine competitive brands in the market?
What would your roadmap be for Google Pay? 1 year vs. 3 years vs. 5 years.
What new products should Amazon start selling to increase profit?
How would you estimate market size using a parental control app?
Why are you applying here? Or what brings you to X (company name)?
What should Google's role be in Metaverse?
How do you manage product development timelines?
What changes should be made to Amazon Digital App?
What's the most important skill or strategy that a person needs for a startup?
How can you monetize Amazon search more effectively and efficiently?
How to Nail a Product Strategy Interview?
To outshine in a product strategy interview an individual not only needs apposite skills and aptitude but also the ability to answer questions with ease and calm disposition. An individual can follow the following steps to nail an interview for product strategy:
Take pauses before answering: – Make sure that you do not jump to answer a question. Sometimes, the question might be more compelling and intriguing than you think. It is important to first understand the question and plan its response in the head before actually responding. Taking a pause also signifies a calm disposition and a cool personality.
Research and prepare for the interview beforehand: – It is extremely important to research interview questions a few days before your interview. It gives a rough idea and in the meantime, a person can prepare their strategic answers. Make sure your answers reflect your objectives and showcase your skills and talents. 
Provide a definite structure to your answer: – Before jumping over your response, make sure your answer follows a definite structure. The structure should have an introduction, main body, and conclusion. There are various techniques like the STAR method interview technique that one can use to provide efficient and effective structure. One must define the objective of their plan while providing solutions and showcasing impressive skills. 
Discuss both sides: – An individual must discuss both sides of an argument. Discussing both sides reflects an individual's ability to think thoroughly about things and plans. Speaking about just one side might show you as strong-opinioned but also someone that has a paucity of variation. However, make sure you do not end up sounding confounded. Make your solution a priority while also speaking about other possible sides (disadvantages of plans).
Highlight recommendations and other aspects: – While concluding your response, always end up recommending solutions and ideas. It gives the conclusion an optimistic end. Always add your suggestions and further implementations that can buttress your solutions and ideas. Give appropriate suggestions regarding new implementing designs, and deep engagements, to increase awareness among the audience, generate more revenue, etc.
Research about the company beforehand: –   Having prior knowledge about the company and its ethics can be beneficial for the individual applying for the job. Make notes, simplify things and get familiar with the company's policies and products. It can be impressive to the interviewer and might increase your chance to get the desired job opportunity. 
Practice, Practice, and Practice: – Once you are prepared, try practicing more with your peers. If you can, try finding people with the same work post or prior experience in product management and product strategy planning, and practice with them. Practicing with experienced people can provide you with better insights about your interview and guide you effectively. 
Some Practice Questions for Product Strategy Interview
Basic Questions
Tell me about yourself
Why should we hire you?
What are your strengths?
What are your weaknesses?
What are you looking for in a new position?
What are your current career goal and plans?
What is something that you admire most about product strategies?
Why do you want to leave your current job position?
Where do you see yourself in 5 years or 10 years?
What interests you about this role? Or why did you choose our workplace or company?
Functional Questions and Behavioral Questions 
How would you explain product manager to a stranger?
Tell me about your products and customers.
How do you determine the success rate of a product?
How do you find inspiration for creating new products?
How do you strategize?
Define the product roadmap in your own words.
Describe your failed product.
What inputs should an individual put into creating a new product?
How do you determine the failure of a market product?
What's the best strategy to advertise new products?
How can an individual create impressive and efficient customer service?
How do you gather efficient customer feedback? 
How often do you think product upgrades and new features should be released?
What's the best product advertising strategy that you have encountered?
Do you have samples for beta and pilot programs?
Situational questions
Have you ever made a successful product or product design?
Talk me through your preferred prioritization framework for a product X.
Have you ever faced a major problem with planning strategies for a product?
Tell me about a time when you realized that your leadership qualities proved successful.
If your co-workers are not putting in much work, how would you motivate them?
Have you ever developed a product roadmap that impressed everyone?
Tell me about a time when you used data to make a decision.
Tell me about a time when your product strategy outshined in the market.
Skills an Individual Needs to Become a Product Manager
There are many skills that an individual to become a proficient Product Manager. Some of these diverse sets of skills are mentioned below as follows:
A product manager is obligated to perform certain tasks, activities, and roles in a company. A product manager plans and strategizes various things including product designing, product development, and product marketing.  They are responsible for the development and overseeing of the life cycle of a product. They define product vision, product strategy, market research, identifying customers' needs, etc.
A product manager ensures if a product a developed or how it is developed. They also ensure product launches and if it is launched successfully or not.
A product manager should know and stay up to date about customers and their needs. They need the ability to stay acquainted with trends and customers' needs. Therefore, they always need to stay close to customers and their changing desires and wants.
A product manager also needs to foresee future demands ahead of time to stay prepared. Planning in time also aids in eliminating various obstacles and reaching the goal smoothly.
A product manager should be able to collaborate with other businesses with ease. Strong communication skills are essential for a product manager, as they need to be able to clearly articulate their needs and product details.
An individual should be flexible enough to adapt to different changes or variations made from time to time. They should be able to mold their strategies and planning as per customers' needs.
They need the ability to manage multiple projects and products at the same time. They have to manage a lot of things so they need to be effective enough with their work productivity and timelines.
They need to have adequate problem-solving, strategizing, and planning skills.
A product manager has to possess leadership qualities as they have to lead a broad group of customers and people.  Strong leadership quality leads to an increase in work efficacy and enhances product results effectively.
Frequently asked questions
What are the four product strategies?
The four product strategies are enumerated below as follows:
Product: – What product are you presenting to customers? What does it do? What are its pros? What needs does your product satisfy? Is your product worthy enough to be present in the market? What does your product offer? How is it better than the other similar products available in the market?
Price: – What is the price of your product? Is the price affordable for all income groups? Is it affordable for the targeted audience? Is the product price high or too expensive? Is the price appropriate or higher than other competitive products?
Place: – Is the market where you are selling your product the best fit for the product? Is your target audience available at the place of selling?
Promotion: – Have you advertised your product enough? Is your target audience aware of the product? What marketing and advertising strategies can lure more customers? 
How to practice strategy interview questions about Amazon?
To prepare strategy interview questions about Amazon, an individual needs an adequate amount of skills, strong personality traits, and appropriate techniques. A few tips to outshine in an Amazon strategy interview questions are elucidated below as follows:
After applying at Amazon, try to do your research on Amazon. Prior research can enhance your responses and help you plan and strategize your answers ahead of time.
Stay confident. Confidence is mostly underrated during interviews but it's one of the most important skills that a person can have.
Get acquainted with your peers and seek their help. Ask them to take your interview so that you can practice effectively.
Get yourself familiar with some basic amazon strategy questions. Sometimes, the questions are repeated, and thus, preparing for the basic questions prior is not only smart but as well as effective. 
Give your response a structure using a method called the STAR interview method.
Conclusion:
A product manager has to manage, supervise as well as market different products. With the significant increase in demand for product managers and other equivalent professionals, tons of companies and organizations have formulated various strategy-rich interview questions to stem only the best candidates for the job available. To answer these product strategy questions, an individual needs a diverse range of skill sets like the ability to stay calm, think before responding, communication skills, leadership qualities, technical skills, proficient knowledge, etc. 
Product Strategy Interview Questions – How To Answer?