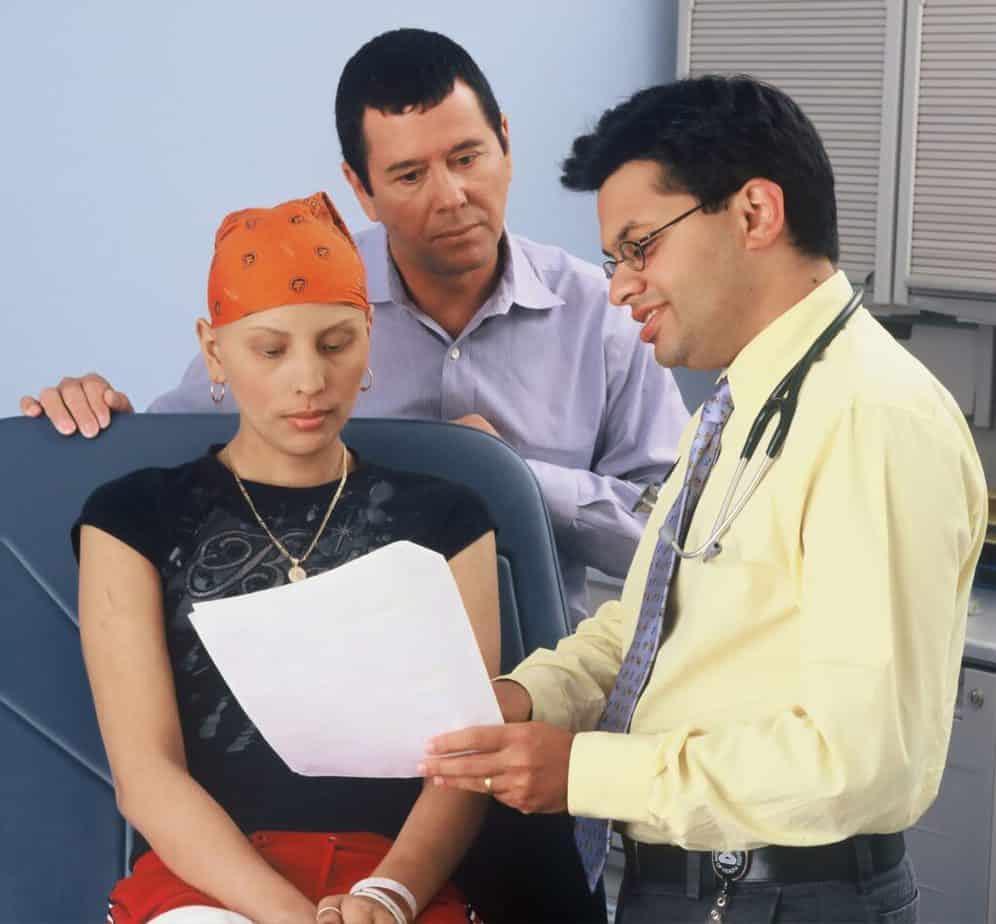 A practice manager called a healthcare administrator, healthcare executive, physician practice manager, medical manager, or medical practice administrator is a healthcare professional with a strong business background to manage the smooth and efficient running of medical offices viz. medical clinics and hospital departments. We will present Practice Manager Interview Questions here.
The administrative roles and responsibilities of a practice manager include management of day-to-day operations at a medical office, such as ensuring compliance with all government medical guidelines, medical equipment maintenance, ordering of medical supplies, maintenance of proper inventory, recruitment and adequate training of staffs, supervising staff operations, proper and systematic storage of medical records with easy retrieval, finance operations like salary payment, transmitting insurance claims, taxes, billings, etc. A practice manager also assumes strategic business marketing, conflict resolution at the workplace, and maintenance of the overall office environment to achieve smooth running of the office while enhancing patient care.
It is clear from the roles and responsibilities that a practice manager must hone interpersonal skills to communicate with physicians, office staff, health insurance representatives, healthcare professionals, and patients. Also, practice managers need to have organizational skills to maintain schedules in large healthcare facilities with strong analytical and problem-solving skills to develop creative solutions for healthcare-associated administrative problems. Additionally, a practice manager must stay well-informed and up-to-date with the upcoming healthcare technologies in the field to improve the healthcare services provided and stay in demand consistently.
The minimum eligibility criteria for becoming a medical practice manager is a bachelor's degree in health administration (BHA) or in a relevant field like nursing, paramedical, life sciences, or other related fields. Obviously, candidates with a Master's degree in a relevant field and relevant work experience are preferred.
According to a salary survey data collection by Salary Expert, the average gross salary of a practice manager is $113,186 ranging from an average salary of $79,105 for an entry-level practice manager with one to three years of experience to $140,594 for a senior-level practice manager with eight or more years of experience. Healthcare being a booming industry, the job opportunities for a practice manager is ever-expanding.
Now that we have an idea about the profession of a medical practice manager let us get down to business about one of the most crucial processes, the interview. It is important to have information about the job description, roles and responsibilities, and the organization itself where you seek this employment. Above all, it is beneficial to have a prior idea about the practice manager interview questions to be prepared with appropriate answers to increase your chances of bagging the job.
Practice Manager Interview Questions
10 most common and important practice manager interview questions with sample answers.
Tell us about yourself.
This is by far the most common question asked in an interview. This question, claimed to be an icebreaker, is meant to get you comfortable at the beginning of the interview process. While this question may generally imply that you could share absolutely anything about your life that has shaped you so far, do not get carried away. It is important to remember that any question asked in an interview setup must be provided with an answer revolving around the position for which the interview is conducted, in this case, the position of a practice manager. However, be careful not to verbally repeat your resume as the interviewer already has your resume. You need to make this answer concise and compelling by mentioning your main career achievements and relevant experiences, preferably in a chronological manner, that makes you a fit for this practice manager position. Prior preparation for this answer will be a great help to create an impression of being concise and knowing exactly what this role of practice manager demands. Remember to make this answer concise and sound natural as it would in any conversation.
Sample Answer: I have completed by MHA from XYZ (insert your university/college name) University where I received technical knowledge of the healthcare business management, after which I started my career as a healthcare executive in XYZ (insert name of your previous/current job company) company which helped me to hone practical skills of medical office management including ordering and maintaining a systematic inventory of medical supplies, medical record maintenance, troubleshooting staff conflicts by employing diplomatic skills, recruitment of medical staff and other responsibilities to maximize the physician's time to attend the patients to enhance patient care. 
Why do you want to work with us?
Although all the interview questions are important, this particular question is more important because it tests your knowledge about the organization you seek to join. You have invested your energy in different ways to reach finally here, at the interview. By this question, the interviewer is testing your knowledge and your interest in their organization to find out if you have any idea about what their vision is, work ethics employed by them, etc. Therefore, keep yourself updated and research your organization's mission, core values, goals, recent accomplishments, etc.
Sample Answer: I have gone through the webpage of your organization and have also read the news article about your organization, where I was happy to find out that I resonate with your organizational goals, your service delivery, and your work ethics. I particularly appreciate your achievements and how the organization has grown. I would love to contribute my part in it, bringing about the growth of this esteemed organization and my professional growth.
Why should we hire you for the position of practice manager?
This question is meant to dig into the skills you may have to prove your worth for this practice manager position. This is purely an assessment question and an opportunity for you to express why you are the perfect fit for this job, backed by proof and incidences of your past work experiences. This question shows the skills you have honed over the past through your education and work experience. Do not just mention your education and past or current job positions, but go on to explicitly explain about the managerial skill you have learned, about the practical situations you may have handled with tact and diplomacy with creative solutions to a work problem, about the changes you may have introduced in the workplace to make the workplace more efficient and cite examples for each. This question tests your understanding of the job position of a practice manager, roles and responsibilities and challenges associated with it, and your practical preparation for the same. Lastly, mention your liking for the organization and that your focus is to contribute to organizational growth while gaining valuable professional experience.
Sample Answer: I have relevant skills and work experience as a practice manager. I have handled order process, maintenance of proper inventory, systematic digital storage of medical records using a database system for easy retrieval of patient data of medical history, recruitment of medical office staff, maintenance of order in the workplace where everyone knows his/her responsibilities and their important contribution for smooth running of the business. I have also resolved work-related conflicts with diplomacy to come to mutual agreement and benefit for the parties involved (cite any such relevant example from your professional life). I enjoy the human interactions involved in this job and how my management skills can enhance patient care. I would really appreciate working with your esteemed organization, which has achieved so much, impacting the healthcare industry. I want to put my skills to work in such a professional environment while also helping people.
Describe a typical workday for a practice manager.
This question tests your knowledge and awareness about the daily roles and responsibilities associated with the job of a practice manager. You need to imagine and list out day-to-day work activities in the medical office as vividly as you can.
Sample Answer: Firstly, I check my emails and voice mails, ensure timely opening of the medical office, and that the administrative staffs understand their roles and responsibilities and are punctual. Supervise the teams to check the patients' appointments and related medical records and their information dispersal to the physician to attend to the patients efficiently. Importantly, I regularly check the inventory for proper utilization and order medical supplies as and when required in advance. Also, keeping a regular check on the maintenance of medical instruments and be notified early to resolve any maintenance issues. To continuously supervise the staff and ensure the smooth running of the medical office while keeping myself updated about the recent advances in the healthcare industry to grow the business.
What's your take on the role of technology in the future of healthcare?
This question assesses your awareness and interests in the upcoming technological advancements in the healthcare industry. As a practice manager, you must stay up-to-date with the technological advancements, whether for diagnosis or treatment or any software system, for example, to make data storage more secure and efficient.
Sample Answer: Technological advancements play an important role in ever booming healthcare industry, and I believe that incorporation of validated technological advancement in practice will not only grow the business but also provide better healthcare to the patients (cite an example, if any, from your work experience where you have adopted new or updated technology and how it was useful for growing business).
What do you do when you have to integrate a new physician into the practice?
This question tests your ability as a practice manager to get the new physician well acquainted with the new work environment really quickly. A practice manager manages the medical office, which means he/she must be well-versed with the functioning of the medical office from all aspects. Your answer needs to showcase this skill to get the new physician working comfortably and efficiently in the new environment with minimal adjustment time.
Sample Answer: I believe that the key to integrating a new physician is to increase his/her familiarity with all the aspects of the office concerning his job duties. I usually keep a document ready at hand as instructions to the new physician as to how things work in the concerned work environment, with the list of responsibilities looked after by particular personnel so that he/she know whom to contact to get a job of particular nature done, especially in relevance to attending patients in a systematic format, testing referrals, etc.
As a medical practice manager, what is your management style?
This question has no right or wrong answer. Every management style has utility in a particular setup and is perceived as suitable differently by different individuals. It is best to avoid specifically sticking to styles like persuasive, consultative, or progressive. Assess the role of a practice manager who has to deal with different staff with different skills and is assigned a different job. This means that only one management style cannot fit all.  Therefore, answer in a way that takes advantage of all the management styles according to the medical office situation and goes for the situational style of management.
Sample Answer: As a practice manager, among other responsibilities, one has to supervise all the non-physician personnel who offer and perform different jobs, making the medical office's smooth running daily. Because their roles and responsibilities are so different, and as we know, one size does not fit all, I like to pick or combine management styles as per the situation.
How did you come to find out about our company and what do you know about us?
This question is mainly designed to indirectly assess how aware and serious you are about getting this job and working with their organization. Answers like you got to know about this organization by word of mouth are not appreciated. Instead, present a professional answer about how you have come across their organization's name in a newspaper or a website a few months or years ago, or during a job search after which you researched them up and found how the organizational goals match with your professional goals and have decided to be a part of this organization if given a chance.
Sample Answer: I found a listing of practice manager jobs that I wanted to pursue, and I found out that your organization had a vacancy. I have known about your organization for a long time and the achievements with which your organization has made a difference in people's lives. I have always wanted to work with you because I completely believe in the vision of this organization and have always wanted to be a part of it. Finally, when I found this opportunity, I have come to grab it. 
What do you do when you encounter a problem employee at your practice?
This is an important question that tests your practical skills in human interactions and relations. At any workplace, people from different thought processes and work ethics come together. In such a scenario, the practice manager's important responsibility is to keep any conflicts between the staff at bay. Present any example, if any, or hypothetical situation where you need to resolve conflicts due to a staff not performing his/her assigned job not properly.
Sample Answer: I understand that people working together may come up with conflicts. I believe in promptly diplomatically resolving these conflicts while assuring that each staff completely understands how all of their assigned roles are important and interdependent to maintain the smooth functioning of the medical office while also conveying a clear message that professionalism is the key to a career success.
Do you have any questions?
This is usually the closing question of the interview process. You should take this opportunity to clear any doubts you may have about the interview process or know about any particular training or development program you need to be a part of after selection. Try to avoid questions about salary pay, incentives, leaves, etc., at this point. Lastly, you may ask when you can expect to hear from them regarding this interview and thank them for the interview.
Sample Answer: I do have an inquiry about any induction or development program that I need to be a part of if selected. Also, I would like to have your feedback on my interview if you are willing to share it. Also, when can I expect to hear from you again regarding this interview?
While answering the interview questions, remember, whether you are an experienced professional or a fresher, always try to focus on the relevant skills that you may have gained through your education or other jobs that make you a fit for the role of a medical practice manager.
Also read Business Development Executive vs Manager
Top 10 Practice Manager Interview Questions