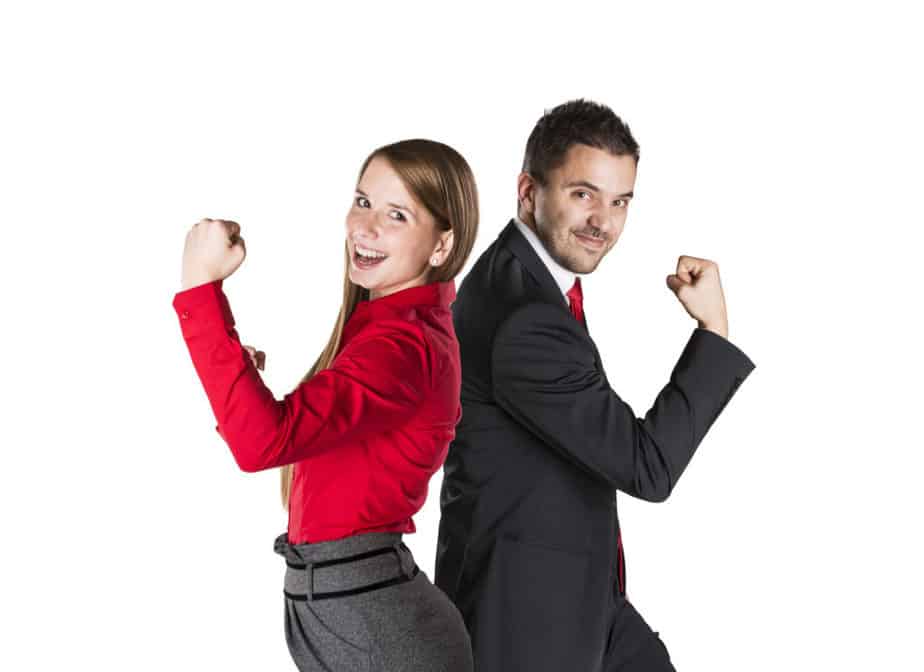 The work of a Personal Assistant requires not only multi-tasking but also getting orders at the last minute and making sure that they are fulfilled and achieved. Therefore, the job can be very often demanding and may require you to develop a skill set of variety and includes qualities from different disciplines. In addition, the situations and the work environment in which you function are constantly changing. Hence, you need to make sure you work well under pressure and know how to react to sudden and immediate situations. Today, we'll see some Personal Assistant Interview Questions.
The interview for a job post that is not only of value but can also indirectly affect the organization's functioning is more or less tricky and time-consuming. The board makes sure they get to know about your life both personally and professionally, understanding your personality and how you can adapt to the company's work environment. While preparing for the interview, make sure you are well researched about the organization and have a fair idea of the kind of questions asked to the candidates applying for this job. To make it easier for you, here is a list of questions:- 
Personal Assistant Interview Questions
Why do you think you are suitable for the job of a Personal Assistant? 
To begin with, I am someone who loves working as an individual that has the sole responsibility of organizing and scheduling meetings and events. I have an extreme passion for this job role, and I tend to be optimistic even during times of stress. Moreover, I am not just open to feedback, but I also make sure that I implement my advice. In my previous job roles, I have understood that my work is of extreme importance, and if I turn out to be inefficient in any of my tasks, other employees will suffer. 
When it comes to the job role of a Personal Assistant, what experience do you have? 
As per my previous employees, I have been said to be hardworking, trustworthy, and reliable when taking care of private documents. I make sure that I complete high-priority work first and then move on to the lesser important tasks. I have experience in creating papers and important presentations under pressure. No matter how close the deadline is, I ensure that my work is top-notch and of high quality.  I believe that if I get a chance to work at your organization, you will be more than satisfied with my commitment, dedication, and work ethic. 
According to you, what are the top 3 skills needed to work as a PA? 
I feel that all skills that are needed to be learned as a personal assistant are equally important. One skill compliments the other and goes hand in hand as a perfect combination of qualities. First, I feel that being organized and prioritizing tasks are a must. Secondly, maintaining a balance between my professional and personal life is important too. Maintaining confidentiality of essential documents related to the company is critical. Finally, the ability to multitask and work well under pressure also comes in primary core key skills.
Mention your greatest strength. 
I can say that I have acquired all kinds of skills needed to be an ideal personal assistant. If I had to mention my strengths, it would without a doubt be my ability to stay organized and work under pressure. Since the workload is always at peak and I have to rearrange and order everything, I categorize each task into different departments and make work easier. Moreover, I can also type with great speed and make sure accuracy is maintained. 
What does your typical routine day as a Personal Assistant?
Even though I understand that personal assistants usually have an exceptional memory, I prefer to jot down everything in a notepad and make a to-do list as and when the tasks come up. In addition, I make sure that the manager is up-to-date on all their upcoming events and meetings. Finally, even though I have never made any mistake in this domain, I like to ensure that all my work and documents are backed up and stored if any issue arises.
How will you handle a situation where there is a disagreement between you and your manager?
As a Personal Assistant, my main job is to make sure my values align with the manager, and I do my best to take all their stresses away, along with making their work as easy as I can. But, of course, it is the final word of the Manager that matters and will be taken into consideration. However, if I feel they can do a particular task differently and more efficiently, I will not hesitate to provide my input. While doing this, I will carefully analyze the situation and then decide if the time to voice my opinion is correct or not. 
What is the one mistake you have made and learned from in your job position as a Personal Assistant? 
One mistake that I regret to date and have made sure never to commit again is when I accidentally shipped the wrong product to the wrong customer. As a result, there was a domino effect and around five customers for their orders late and not on time. I immediately realized my mistake and reported it to the manager. To correct the error, I made it a habit to recheck any task I do, and I also took up some extra hours of training in my free time. It gives me immense happiness to say that I have made no mistake since then.
Do you know how to take minutes of a meeting and make sure all points discussed have been discussed? 
Yes, I am high; traveling concludes familiar with taking down notes and recording the minutes of the meeting. I would start with making all the pre-meeting arrangements and ensuring that the invited people know the date, time, and venue. Then, during the meeting, my minutes would include a brief account of all discussions, any significant decisions made, solutions, and deciding any future meeting dates. Finally, I would revise my notes post the meeting before showing them to the manager and emailing them to the team.
What would you describe as your greatest weakness, and how are you working to improve on it?
I have reflected a lot on areas where I lag and have concluded that one of my weaknesses is spending too much time creating reports, documents s, and presentations. I noticed that I stopped paying attention to deadlines and put all my effort into reading and re-reading documents. It has been a few months since I have realized my weakness, and now I make sure that I set strict deadlines and make it a point to complete work before I miss them. I have also learned that spending too much time on tasks that do not require much effort can negatively affect my work quality.
Where do you see yourself in the next 3 to 5 years?
Currently and for the future, I am looking for a job role that provides me with stability and long-term benefits. Realistically, if the interview today goes well and you decide to go ahead with my application, I would love to get into a long-term contract with this company. I feel like the job of a personal assistant requires not just the board but also the employees to gain trust in the individual. Only when I stay in one organization for years and prove myself worthy is when this would be possible.
What are the roles and responsibilities of a Personal Assistant?
While there is a specific and fixed job description for all job posts, the roles and responsibilities go way beyond. You are working for the employer, and your duties keep changing according to their needs and requirements. It can say that the role of a personal assistant is broad and not at all fixed. However, given below are a set of responsibilities that all personal assistants are expected to follow through and implement in their day to day workplace – 
Being the first point of contact between the manager and the other employees in the organization 
Attending to phone calls, replying to emails, and keeping note of any messages received for the manager 
Doing research and preparing for any reports on the same in case the need arises
Taking care of  transport, budgeting, accommodation, and travelling for the manager 
Organizing and setting reminders for workshops, campaigns, events, ceremonies, etc. 
Collating reports, presentations and managing databases, accounting 
Preparing notes and taking minutes of all the meetings 
Handling all the administrative duties and other miscellaneous tasks
What is the salary of a Personal Assistant?
As compared to the last few decades, the salary of a Personal Assistant has significantly increased. The United States is one nation that understands the value of a personal assistant and rewards them with the incentives and benefits that they very well deserve. According to statistics, the average salary of a PA is $13.63 an hour. New York, Rockford, Chicago, San Diego, and Los Angeles are some cities in the US where a personal assistant's salary is the highest. Here are a few added benefits that individuals in this job post enjoy – 
Paid Sick Leave 
Food Provisions 
Paid Time Off
Gym Membership 
Mileage Reimbursement 
Loan Forgiveness 
Apart from this, job posts like an executive assistant, administrative assistant, office assistant, and office administrator include equal pay like a Personal Assistant.
During the interview, be ready to think on your feet and ensure you do not hesitate in answering different kinds of questions. You will also be in charge of a lot of private and confidential information, so the interviewers need to know that you can be trusted. From helping with daily tasks to taking notes in meetings, you will be the point of contact between the manager and other staff members. A final tip is to be your best self during the interview and think of a unique quality you possess, one that sets you apart from other candidates aiming for the same job role. 
Frequently Asked Questions
How significant is a college degree for a personal assistant? 
The answer to this question varies from company to company. While few companies ask for both a bachelor's and a master's degree to be qualified for this job role, others solely focus on the qualities and skills of the candidate. Most companies are eager to know about your work experience and the impact you may have made in your previous job posts.
What types of skills will help me get an edge over other candidates during the interview process?
A candidate needs to have a large number of interpersonal skills if they are applying for a personal assistant. They are looking for an individual who is an all-rounder and can work hard. Here are a few rare skills- 
Office Experience 
Time Management and Meeting Deadlines
Caregiving 
Effective Communication
Patience 
Multitasking
I have heard personal assistants are required to memorize schedules daily. Is this true? 
No, this is not entirely true. Even though you must traveling keep track of all meetings and the manager's schedules, it is not necessary to memorize complete plans daily. While this is not a requirement, it is advised for the candidate to have an excellent memory to function smoothly. 
Can you give me an idea about the working hours of a Personal Assistant?
The working hours are strictly dependent on the employer. They are usually pretty unexpected and keep fluctuating each day. While some PA jobs are part-time, most require commitment 5-7 days a week. During busy business seasons, the personal assistant may be required to work odd hours and even sometimes pull an all-nighter.
What are some of the primary qualities interviewers look for in the candidate they are interviewing? 
Due to the unexpected working hours and sudden changes in plans or schedules, flexibility is one of the primary qualities that lead to the success of many personal assistants. In addition, to manage stress, a flair for working under pressure and excellent organizational skills are a must. Finally, effective written and verbal communication skills help in the better functioning of the workplace.
Personal Assistant Interview Questions- With Simple Answers