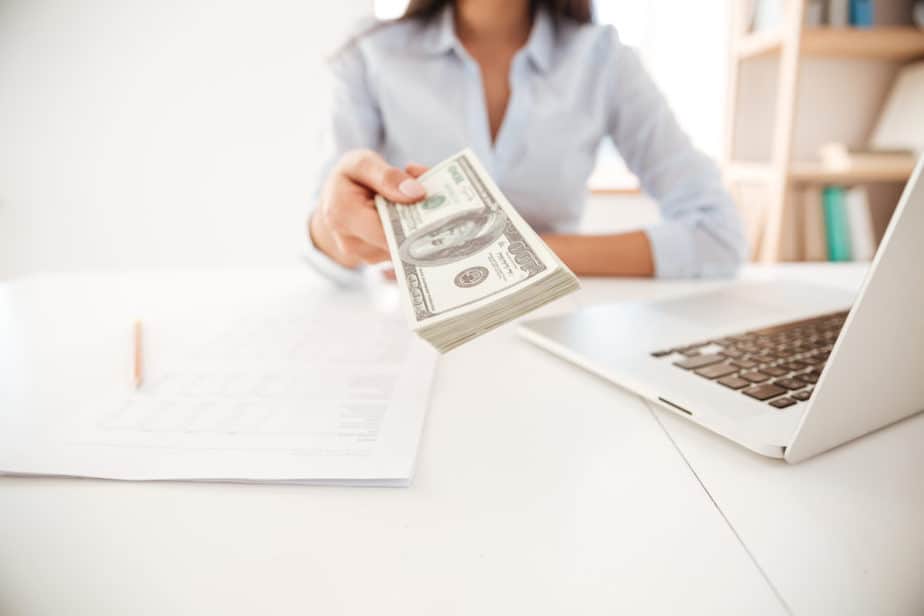 The job of a payroll clerk is one of specialized focus. The role of a payroll clerk in an organization cuts across business administration and financial management (accounts). It is very common to have the payroll clerk as a member of a company's accounting or human resources department and/or team. In startups, due to their fluidity of defining staff roles and responsibilities, the business administrator and/or product manager may double as a payroll clerk. A payroll clerk is responsible for collecting, maintaining, and administering all data related to employee remuneration, i.e. paychecks. A job interview for the role of a payroll clerk may be quite hectic as organizations would typically be on the lookout for highly qualified candidates, with impeccable organizational skills to fill such a vital and delicate position. Payroll Clerk interview questions typically test an individual's organizational, mathematical and communicative skills.
We shall consider a few of these questions and provide insight into what an employer is asking through these questions below.
Payroll Clerk Interview Questions With Tips And Sample Answers
The questions to be posed to a candidate at a payroll clerk interview range from typical generic questions that are to be expected at any job interview, to questions that focus on the candidate's suitability for the position. Whatever the case, it is best to tailor all your answers to show compatibility with the job requirements of a payroll clerk. The importance of reading to be adequately prepared for an interview cannot be overstated. 
Below are a few of the questions that may be asked at a payroll clerk interview.
What is your most recent role?
Tip: This question is a generic question at many job interviews, tailored to get the candidate talking and/or give the hiring manager or officer a sense of the relatability of the candidate's most recent role to the position she/he is being interviewed for. Try to prepare ahead of time to talk about this at any interview. Give short concise sentences that cover the name of the most recent job position, the start date, the job responsibilities, and whether it is ongoing or you are currently unemployed.
Answer: In my last role, I worked as a Payroll clerk at Mcdonald's. I started in late October last year and I am currently still very much in the employ of McDonald's. The job typically entails preparing the weekly hourly wages of the staff, records of their respective timesheets, factoring in their sick and leave days. 
What staff information do you use in the preparation of the payroll?
Tip: Different organizations, as a rule of thumb, have templates that govern their payroll management. Naturally, the information to be imputed when preparing the payrolls of these various organizations varies and is restricted to organization-specific data. When a hiring manager or officer poses the question- what staff information do you use in the preparation of the payroll?, what is really being asked is- To your knowledge what is all the data that can be used in the preparation of the payroll?
It is of no importance whether or not you used them in preparing payrolls from your time at Mcdonald's. What the interviewer requests of you is a list of the data, per industry standard of payroll preparation and management, required for payroll preparation.
Answer: I am well aware that different organizations operate different modes of employment. The information that will be required in the preparation of the payroll for an organization that only hires full-time employees will differ in many respects from that of an organization that hires contract staff exclusively, or a mix of full-time and contract staff employees. Per Industry-standard, the data that can be used in preparing a payroll are………..
Kindly list the software you are familiar with in preparing payrolls indicating your favorite and state why.
Tip: The hiring officer or manager will throw this question to the candidate to get a feel of her/his knowledge on industry innovation and how up-to-date and abreast with the turning tides a potential new hire is. To answer this, a candidate need only mention software she/he is accustomed to, the other ones worked with and the new ones, albeit untried and untested. 
Answer: I am particularly fond of axel and love the UI interface and the seamless inputting it encourages. I have also worked with Electra and excel in my early professional years. My favorite software amongst them has to be Axelor because, aside from the easy on the eye interface that I mentioned earlier, it is ….
What are the essential qualities of a Payroll clerk?
Tip: The essence of this inquisition by the hiring officer or manager is to ensure that a potential new hire has qualities that best enable the completion of whatever tasks that may be assigned to her/him post onboarding. Try to avoid generic answers. Generic answers are not awful, but answers that are evidenced to be borne out of previous experiences would help a candidate's chances of impressing the hiring officer or manager. List about 3-5 qualities and then ask the hiring manager whether an explanation of your aforementioned qualities is required.
Answer: From my experience, qualities that make up a payroll clerk are good attention to detail, math savviness, understanding of essential software. Would you like me to explain why I identified those qualities? They are based on previous professional experiences working as a payroll clerk. 
What are the common errors made in preparation for the payroll and how do you avoid them?
Tip: Mistakes are a part of human existence. The increase in legislature regulating employer to employee relationships and vice versa has made for many forward-thinking hiring officers and managers. Many hiring managers and officers are aware of the propensity of mistakes occurring en route to the completion of a task. What is key for these hiring officers and managers is the new hire's resolve in addressing mistakes and communicating effectively. In a timely fashion when said mistakes are identified. This is especially for the role of a payroll clerk as a mistake may affect the financial state of the entire organization and its employees. Try to go for an answer that does not force the perception of perfection but one that shows imperfection that has been identified and thoroughly addressed.
Answer: Many errors may occur when compiling a payroll in the early stages of a payroll clerk's tenure at an organization, especially when the clerk is tasked with the creation of a template, best-known method (BKM), best-known alternatives (BKA), etc. In the latter stages- when the template has been created, the most common error is inputting the wrong figures or data into the software for computing. To avoid this, I try to work asynchronously with my teammates and run the data by them before pushing it through for approval.
Why do you want to work with us?
Tip: The hiring manager or officer wants to test your interview preparedness and how well you researched the company before the job interview. Feel free to answer this by stating what you appreciate about the prospect of working for the company. Look back on the reasons you applied when you first spotted the job posting. The answer lies in them.
Answer: After a thorough perusal of the job description, I believe I am a perfect fit for the role. I am a big fan of the company's policies that display growth potential. I like the work culture and how the company is perceived publicly … 
How do your long-term career goals align with our objectives?
Tip: The rationale of this question is that many organizations are wary of a high employee turnover, this usually affects the flow of work and continuity. To answer this, try to be honest about your long-term goals.
Answer: I see myself growing with in the organization hierarchy …
What are some of the deductions that can be made to a paycheck?
Tip: In terms of what is expected as an answer, this question is similar to the one posed concerning data that should be included in payroll. Answer by stating all the deductions that can be made in a payroll per industry standard.
Answer: The deductions that can be made to a paycheck include tax deductions …
What is your understanding of Fair Labor Practice?
Tip: This is geared at testing the candidate's knowledge of regulatory and industry compliance provisions.
Answer: It is essentially geared towards running a workplace that is open and in compliance with the legislation governing labor…
How do you keep up to date with industry regulatory changes?
Tip: Generic, filler answers should be avoided when answering function-specific questions like this one, and the previous question. 
Answer: I stay subscribed to the payroll clerk weekly … I keep up with social media trends as Twitter is a very good source of news and I maintain a very career-centric circle of friends.
Payroll Clerk Job Description And Responsibilities
Job Description:
The core duties of a payroll clerk that are present on many if not all payroll clerk job descriptions are preparation of employee payroll, collation of data from employee timesheet, excellent use and understanding of Microsoft Office suite with emphasis on Microsoft excel or related data, and any other tasks, that may from time to time, be required of payroll personnel.
Responsibilities Of A Payroll Clerk:
Data collection: Payroll clerks are responsible for keeping tabs on the employee timesheet, liaising with the human resources department to gather data on employee leave days and sick days, etc.
Data implementation: The data collated is then implemented into a pre-prepared template on an organization's BKM software (i.e. an organization's best-known method/ approach towards doing certain things).
Reporting: A payroll clerk typically reports to the payroll supervisor/payroll manager.
Qualifications Of A Payroll Clerk
The ideal candidate for the role of payroll clerk at any organization should ideally be a candidate that has a background in accounting either by education or years of experience working at an organization or firm's accounting department.
However, in America, payroll clerks are not subject to the formal education system. Anyone with a High School Diploma or a GED holder may apply to payroll certification programs to become eligible for potential employment as a payroll clerk.
A few payroll certification programs can be found here.
Payroll Clerk Salary
According to Payscale, the average hourly remuneration of a payroll clerk in America is $17.01.
Frequently Asked Questions
Is there a  difference between a payroll clerk and an accounting clerk?
Yes, there is a difference between a payroll clerk and an accounting clerk. This article opened by stating that "The job of a payroll clerk is one of specialized focus.".In no other context does that statement ring louder than when a comparative analysis is carried out on the roles of a payroll clerk and an accounting clerk. A payroll clerk focuses solely on tasks that concern payroll management. An accounting clerk handles several other tasks in the accounting department.
Also, while the accounting clerk will exclusively be a member of a firm's accounting team, a payroll clerk may be a member of either the accounting department or the human resources department, or both.
Why Choose Payroll Clerk As A Career?
Every organization with employees needs an individual or a team of individuals to prepare and manage the employee payroll. The career of a payroll clerk can expose one to a variety of industries and work communities.
Payroll Clerk Interview Questions- With Simple Answers