The healthcare journey of a patient is held together by nursing in the twenty-first century. Nurses devote all of their wholehearted efforts to identifying and defending the requirements of the person throughout the entire patient satisfaction and whenever someone needs care. Beyond the well-established reputation for kindness and dedication, there is a highly specialised industry that is always changing to meet the requirements of society. Nurses have a crucial role in preserving public health, from guaranteeing the most precise diagnosis to continuing to educate the general public about important health issues. Let us know about the Nursing Interview Questions-How to Answer?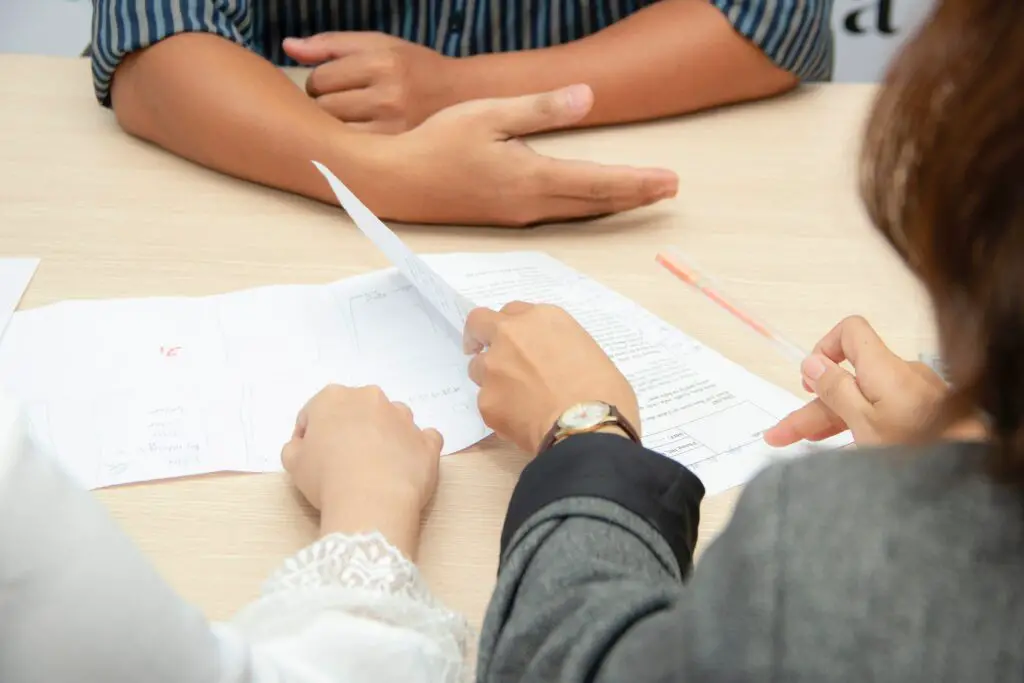 You might think of nursing as combining art and science, heart, and head. A profound consideration for a person's dignity and an awareness of a patient's requirements are at the core of it. The mind helps with this by providing rigorous core education. Each nurse will have unique talents, interests, and strengths because of the wide variety of specialisations and complicated skills found in the nursing profession.
Common themes for nursing interview questions
The majority of registered nursing interview questions centre on the following topics because nurses engage with various members of a patient's interdisciplinary team, care for patients, and provide continuity of care:
Service to the patients
Cooperation with team
Ability to adapt
Behavioural interview questions
These nursing interview questions fall under the category of behavioural interview questions. Answering behavioural-based interview questions well involves using examples and tales from real life. The interviewer frequently wants to know how you would handle difficult situations and how well you fit in on the team you're looking to work for. You can respond to behaviorally-based interview questions using the well-known STAR method. The following acronym describes how to format your response and explain your story: 
Situation: Consider a comparable circumstance that ended successfully.
Task: What responsibility did you have in the situation? Clearly and succinctly describe your contribution.
Action: which did you do? Now is the perfect time to showcase your virtues and indulge in a little self-praise.
Result: What was the outcome? How specifically did you influence the result? What did you get or retain from the encounter?
With the aid of this technique, you will be able to clearly explain how you've handled real-life challenges in the past as well as how you'll be able to manage similar situations in the future. This is a great strategy you can use to answer newly qualified nurse interview questions, even if you are just starting your job and do not have much experience.
How to Answer?
Tell me a little about yourself.  It appears to be a straightforward request—a "get to know you" softball. But interviewers will evaluate your response to find out about your background and understand why you are there. Every job application interview, notably for a nursing position, is a terrific opportunity to discuss significant points about your professional trajectory and the skills that helped you land your new position. It is an opportunity to demonstrate right away why you would be a perfect fit for the job.
But use caution whenever you run the danger of failing the interview with your inability to concentrate if you do not prepare your response in advance. Therefore, make sure to plan so you are fully prepared should the question ever arise. There are numerous appropriate ways to respond, but you will also want to watch out for some hazards. As long as your brief words about your private life are meant to establish a feeling of connectedness with your interviewer, you may do so. However, bear in mind that everything you say about yourself outside of work will reveal information about you that you may not have wanted to divulge.
Interviewers are not permitted to inquire about your private affairs, including your age, the status of your marriage or relationship, if you have kids, or if you have any plans to have children. However, if you provide such facts in response to the question "tell me about yourself," some interviewers may continue as if you have invited them to discuss the themes you mentioned, which may lead to areas you were not ready to address. You may take this in virtually any way you want to due to the numerous different aspects of you and your work to discuss. Please feel free to discuss the specifics of any honours or accolades you have won. Be careful to include any honours or recognition you have received that are pertinent to the position for which you are seeking.
Consider the top points of your career to date, then share them with the interviewer. Give some vivid examples of your best traits and tell anecdotes about how you have used them in the roles you have held to demonstrate them. By doing this, you will provide the interviewer with a better understanding of your qualifications than they would get from reading about them on your CV. For instance, if working with children makes you happy or if you enjoy mentoring nursing students throughout their apprenticeships or externships, state so and provide examples from your real-world experience to support your claim.
Tips to remember when answering
Examine the program's basic beliefs and mission statement before you write your response. What characteristics are sought after in a nurse? They value what, exactly? You can demonstrate that you have some of the skills, beliefs, and characteristics which they are seeking by choosing a few keywords from their programme website, such as "compassion," "empathy," or even "respect," and inserting them naturally into your answer.  Warning: There are some techniques to avoid when responding to this question.
Never rephrase your resume. A resume provides a thorough overview of your experiences. As long as you impress them during the interview, they may have already examined it and will likely read it again afterwards.
Avoid becoming too personal. A prospective employer doesn't have to know your preferred religion, your marriage, or any additional information about your private life that you ordinarily would not disclose to a possible employer.  Keep your speech to yourself. They don't have to be fully aware of who you are. Your response will probably become disorganised if you attempt to tell them everything.  To ask such a pointed question respectfully may seem frightening at first, but it does not have to be. The easiest method to organise your response is to decide whatever narratives you want to offer, why those narratives are important, and how you would like to share them.
Be honest and open when responding to the nursing interview questions. Discuss the areas of your nursing career that have been the most difficult. Say so if the reason you are quitting your current job is the pay. Say what you want if you want additional leadership possibilities. Share your love of nursing, your enthusiasm for helping patients, and your desire to succeed in the profession you have worked so hard to get.
You will feel more assured and prepared to respond to any questions during your nursing interview if you take the time to prepare. You may make sure you are as well-prepared as possible you can for your upcoming job interview by reviewing these typical nursing interview questions. And do not forget to look at the online nursing programmes at Aspen University if you want which will further advance your education and profession. Take into account some of the following helpful advice as you approach your response:
Adapt. Depending on the information you already know the employer wants to know, structure your response. You have researched the organization's mission and values, and you are aware of what they have given in their job description. Depending on the business with which you interview, your response will change.  Be particular. You can begin by saying something general like, "My finest quality is my capability to remain calm as a stoic under pressure," but then you should back it up with concrete examples. A tough period at work or in school may have been one where remaining composed was beneficial.
Provide examples. Use both your personal and work experiences to bolster your responses, as usual. Bear in mind what is important. Just concentrate on a few crucial ideas. Initiate with the top either one or two accomplishments or qualifications on your resume.
Sample Answer to "tell me about yourself"
It is crucial to provide an honest but encouraging response when being asked about yourself during a job interview. While you must be careful not to come across as boastful, you must also be sure to emphasise your strongest points.
I have just finished my nursing programme. My GPA is 3.99, and for my leadership and compassion, I was given the Outstanding Undergraduate Nursing Student Award. I frequently earned praise from the preceptor for my efficiency while working as a trainee nurse at Newark General Hospital. In addition, I always received 95% excellent feedback for patient education. On my ward, where I oversaw bedsore prevention, my patients scored in the top 98%.
I grew up on a family farm where my other siblings and I put in a lot of effort each day to learn how to do our chores and other responsibilities. I enjoyed school, performed well academically, and have always looked forward to new challenges and experiences. By the time I was five years old, I knew how to set priorities and provide simple first aid. This is because while juggling daily agricultural chores, homework, and free time—as well as being frequently exposed to minor injuries—I learned the value of efficiency and multitasking. Cuts, scrapes, and fractures have never disturbed me, and I have always appreciated the value of providing comfort to the hurt. I spent the two years before that working as a CNA. Because of my exemplary work ethic and my friendly demeanour around patients, my boss there wants to recruit me. I would be honoured to work for her, but I am thrilled to be a nurse at a real Hospital right now. I believe I would truly develop in this setting because of your dedication to continual staff development and patient education.
Growing up, I like to write stories in my spare time when I was not playing outside, especially my fan-fiction adaptations of series like House and Grey's Hospital, where I was a team member! Even though I have a left-brained tendency, I have almost always regarded medical literature to be particularly fascinating if I can be imaginative and add my unique twist to the story! That is likely because I was accustomed to seeing people and animals who needed care all around me; it was just a necessary part of life on our farm, yet it was always thrilling to me.
I have always known I desired to engage with people and that healthcare interests me. I am sociable and active by nature, yet I am also compassionate. My compassion has grown as a result of seeing my sister battle her disease and persevere as well as the opportunity, I have had to get to know several outstanding people through my weekly volunteer work at the Pain Management clinic.  Some years ago, I made the decision that I wanted to become a nurse and work in a big city. I held a receptionist position for a veterinarian since I first arrived in Toronto. I am really at ease among pets, and I was commended for my excellent direction-taking and composure under pressure. However, I consistently noticed that I was more eager to interact with the patients at the clinic. As a nurse practitioner, I am confident that I will be able to give every one of my patients both expert care and comfort. I will support them, hold them in high regard, and, if I can, do my part to lighten their dark day a little. I would feel quite content if that happened.
Conclusion
Explaining them about yourself in an interview for nursing school is only one of the many unanswered things you might be asked, therefore it's advised that you practise your answer beforehand. The purpose of the nursing school interview questions is to test your capacity to formulate a sincere, considerate response to even the most general inquiries. The purpose of the interview is for you to tell the interviewer about yourself and what talents you have that might make you a strong contender for the position.
One of the most often and significant interview questions you'll encounter is the "explain about yourself" question for nursing school. Furthermore, even though it seems like a straightforward question, many students believe it to be among the most challenging to answer. However, it doesn't have to be if you're ready and have the necessary knowledge! Understanding why interviewers ask this question of potential students and how to effectively arrange your response will help you showcase your advantages, give a clear and useful response, and distinguish yourself from other applicants.
FAQs
Why is the question "Tell me about yourself" frequently asked?
The purpose of this question may seem ambiguous or overly open-ended. Because interviewers want to examine how honestly and thoughtfully you respond, it is a common question for candidates for nursing schools. They want to know more about you and want to make sure you are fully aware of your identity and of any traits or experiences you believe merit sharing.
Can this question be responded to in the wrong way or is there any?
There are some ways to respond to the question "tell me about yourself" in some kind of a nursing education interview that are "wrong," even though there isn't a bad response since only it is only yourself who knows who you are.
You risk boring the interviewer with irrelevant information or making a difficult-to-follow story, as well as coming off as unprofessional or uneasy. It is not a good idea to share too little or to ramble on and on. The interviewer might think you are unfit for nursing, a fast-paced job that places a strong emphasis on patients and calls for a confident, composed candidate if you come across as disorganised, distracted, or too shy to speak up.
Nursing Interview Questions | How to Answer?