A loan processing professional is responsible for gathering, examining, and making sure of the completeness and accuracy of the necessary documentation required for the loan approval processing. After this, he or she is supposed to forward the details to the details for finalization. Let us know about the 'Loan Processor Interview Questions'.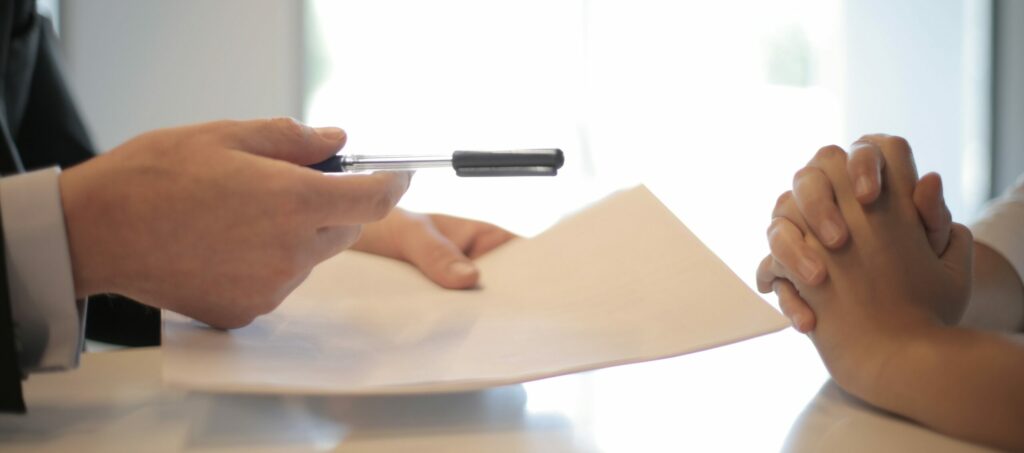 Loan processor interview questions
Asking about your experience using the software used for loan processing, your capability for completing tasks under pressure, and your comprehension of underwriting rules and regulations are some common interview questions for a loan processing agent's position. Let's discuss this further and we will be giving advice and pointers for people wishing to pursue a job as a loan processor, including commonly asked interview questions and what to anticipate during the hiring process.
Who can be a loan processor?
Anyone who possesses the knowledge and qualifications required to oversee the administrative responsibilities involved in originating and underwriting loans can work as a loan processor. This may include people with a background in customer service or data entry, as well as those with experience in banking or the financial sector. Most businesses only require a high school diploma or its equivalent, however, some may prefer or demand a college degree or professional credentials. Other crucial traits for a loan processor are keen attention to detail, effective organizational abilities, and the ability to operate also under pressure.
Required skills and qualifications for this role
The following are some examples of the knowledge and abilities needed for the position of a loan processor
Strong accuracy and attention to detail while entering clients' data and processing their documents.
Excellency in communication and interpersonal skills.
Ability to prioritize tasks.
Understanding of compliance standards and lending regulations.
Knowledge of systems and software for loan processing.
An aptitude for working well in a hurried setting.
Graduation in the field of finance, management, or business is highly preferable. 
Additionally, frequently sought is prior expertise in a comparable position.
Responsibilities of a loan processor
Loan processor responsibilities can vary depending on the specific institution and loan program, but generally include the following
Collection and review of loan applications: The loan processor is responsible for ensuring that all required documents are collected from the borrower, including income verification, employment history, credit report application, and other financial information. They review the document to make sure it's complete and accurate.
Information Verification: The loan processor is responsible for verifying information provided by the borrower, such as income, employment, and credit history. They may also need to check assets and liabilities to make sure the borrower has enough money to repay the loan.
Preparing loan documents for underwriting: Once the loan application is complete, the loan processing department prepares the application for underwriting by compiling all required documents and arranging them according to the correct order. 
Communicating with Borrowers, Lenders, and Other Parties: The loan processor serves as the primary point of contact between the borrower, lender, and other parties involved in the loan process. They notify all parties of the status of the loan application and provide any necessary information or clarifications.
Stay up-to-date with regulations and compliance requirements: The loan processor is responsible for keeping up to date with all federal, state, and local regulations and compliance requirements, such as the Public Housing Act. and the Fair Trade Act. They ensure that the loan application process complies with these regulations.
Review and Ensure Compliance with Company and Investor Guidelines: Loan processors should review and ensure that company and investor guidelines are met and followed during the process. loan processing. Review and maintain accurate loan records: They also maintain accurate loan records, to comply with legal and regulatory requirements.
Coordination with different departments: Loan processors must coordinate with different parts of the organization, such as underwriting, closing, and financing, to ensure loan processing. Borrowing went smoothly.
Help borrowers solve problems: They can also help borrowers with problems that arise during the loan process, such as answering questions and giving advice.
Identify and mitigate potential risks: They also identify and mitigate potential risks that may arise during the lending process, such as fraud or misrepresentation.
Some General questions during the interview
A hiring manager will ask about your personality, interests, and work ethic in general terms. Common general inquiries include the following
Inform me of your background
Tell me your source of information about this job?
Why are interested in working with us?
What are your best attributes?
What is one of your negative points?
Tell me about a situation when you overcame a weakness?
What are some of your central principles?
Where do you see yourself in the near future?
Tell me some of your achievements that you are very proud of
Tell me a reason to secure a place for you in this job role?
Questions about loan processing experience and background
An interviewer may ask these questions to evaluate your professional experience and qualifications if you have worked in this or a similar job role before
What made you want to work in loan processing?
How have your previous positions assisted you to prepare for your current position?
What expertise do you have in loan processing?
What three characteristics do you believe a loan processing agent must have?
How do you retain your attention to detail?
Which loan management systems have you used before?
What aspect of processing loans do you find most enjoyable?
What was the hardest loan application you have ever completed?
Which loan kinds do you have the most expertise in?
Have you ever dealt with an unhappy customer? How did you respond to the scenario?
In-depth questions related to this role
An interview can learn more about your technical expertise in the loan processor and approval sector by asking you the following questions
Explain the methods that you employ to ascertain a client's credit?
What kind of paperwork is required in the process?
How would you make the customer aware of the various sorts of mortgages?
What stage in the whole process takes the longest? How do you try to cut down the time? And how do you respond to the customer if he or she is being irrational due to the time-taking process?
Which loan-providing firms have you worked with before?
How at ease are you with the federal mortgage requirements, on a scale of one to ten?
How familiar are you with Desktop Originator?
What is the minimum credit score requirement for a customer to have in order to get a loan? 
What would you suggest to a customer if he or she asks how to improve his or her credit score?
How many loan files have you handled simultaneously?
What are the formulae to determine a client's income?
Random sample questions and answers
Below are the top 10 interview questions and sample answers for the loan processor position
1. Please give us a brief introduction of who you are?
Myself ______. I completed my graduation in finance from _____ University in the year ____. Since ___ years ago, I've managed debts and loans. I've had the chance to enhance my professional skill set while working for two recognized financial organizations in the state. As a result, I am very knowledgeable about loan processing work. In addition, my communication skills are amazing. I am proficient at managing my time, and I am good at managing time and prioritizing to meet deadlines.
2. What is your catch on bringing new customers through referrals?
Client satisfaction is what makes me feel satisfied. To achieve that I've always kept track of my recommendation rate over the past three years. I always request a short survey from my new customers and ask them how did they get to know about my services. I received 16 new clients through referrals in the previous year.
3. What skills must a loan processor possess to be successful?
To be a good loan processor, one must have strong time management skills and know how to deal with customers of every kind. He or she should be very proficient in written as well as verbal communication. To be successful, one must know how to communicate difficult credit terminology and concepts in layman's words. Knowing how to operate under pressure, may it be deadlines or month ends, and be as dynamic as possible is important for a loan processing agent.
4. How Do You Set Priorities If You Have Multiple Loan Applications?
I create a daily schedule for myself to ensure that I meet all of the deadlines for the loans I am working on. For instance, I handled three loans at once in my prior work. I planned each day on a monthly schedule. I first kept note of the major due dates for each debt, then divided them into more manageable tasks. I established goals for each day and each week to make sure that each debt was finished on time. This made it easier for me to meet my deadlines while still giving each task enough time to produce the desired precision and quality.
5. Give an explanation of what you mean by compound interest?
The interest on a loan that is computed using both the original principle and the interest that has accumulated over time is termed compound interest. It is a rate of interest that increases more rapidly than simple interest. The compound interest rate will therefore increase as the number of compounding periods increases. Therefore, within the same period, the amount of compound interest accumulated on Rs. 2000 compounded at 10% annually will be smaller than that on Rs. 2000 compounded at 5% semi-annually.
6. Why should we choose to choose you over the other applicants?
In my most recent position, I collaborated with loan officers who struggled to achieve deadlines. I was able to submit the loans for processing on time thanks to my excellent time management and organizational abilities. I've worked as a loan officer for a long time, and I've never missed a deadline. I have one ability that makes me stand out from many other loan officers, and I think it will help me succeed in this position.
7. What Sets Secured Loans Apart from Unsecured Loans?
Unsecured loans don't need security and don't have any collateral to support them. The lender must initiate a lawsuit to recover the debt if the borrower defaults on this type of loan. In an unsecured loan, lenders only consider the borrower's creditworthiness and ability to repay before extending funds. Banks frequently demand higher interest rates for these loans as a result. These loans also have stricter requirements for credit score and debt-to-income ratios, and only the most reliable consumers are eligible for them.
8. List a few of the documents that are required to start the loan processing?
The financial records required vary depending on the kind of loan being requested. But among the most important documents I would need are tax filings, credit history, citizenship, banking information, and pay slips.
9. Tell me what do you understand by credit score and why is it so important?
A credit score is a numerical evaluation of a user's creditworthiness that is based on credit reports and used by lenders to assess the risk of making a loan to that person. It's significant since it may have an impact on your capacity to obtain credit or a loan, the interest rates that will be applied to those loans and credit cards, and even your capacity to obtain housing or employment.
10. In five years, where do you envision yourself?
My knowledge and proficiency in loan approvals will have greatly increased, in my opinion. Additionally, I hope to have finished my present postgraduate diploma. In addition, I think I'll be able to execute tasks that are more difficult.
Conclusion
The loan processor interview questions play a crucial role in the loan approval process. Keeping that in mind, the hiring manager may ask general, particular, and in-depth questions while interviewing the candidate. Try not to give too long answers and focused on the point. Beating about the bush may make the interviewer feel annoyed. Preparing in advance while referring to these questions may help you to build confidence and know the best way to respond.
Loan Processor Interview Questions | How To Answer?