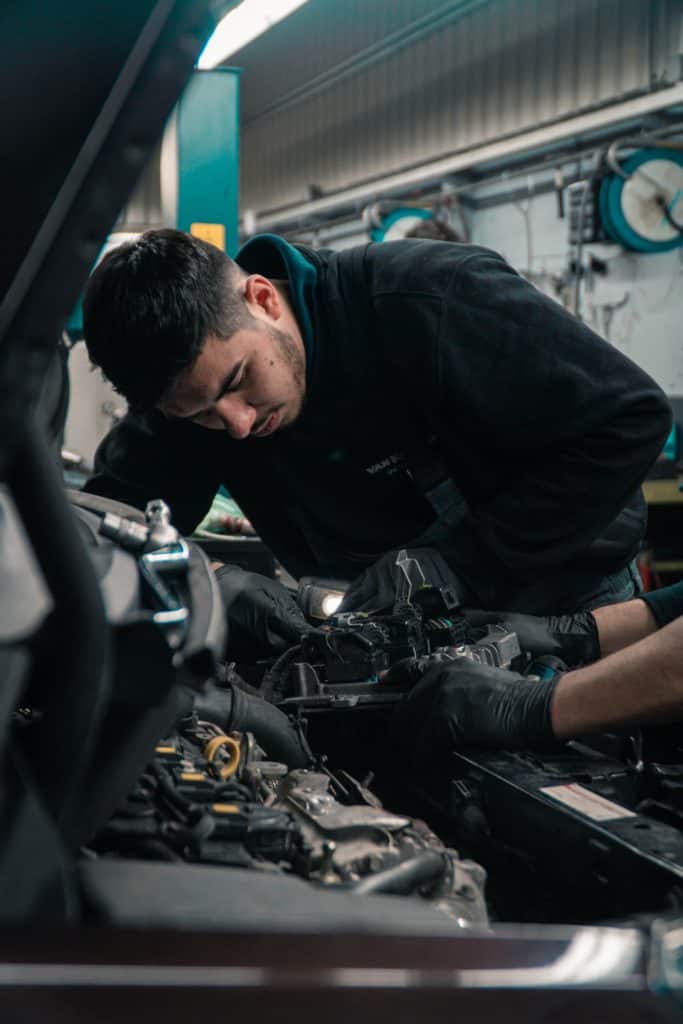 Professional mechanics engage in numerous types of repairs on automobile models and brands. Interviews create great avenues to showcase your expertise in a formal setting. This post will provide you with sample questions and answers that will boost your confidence during interview sessions. These questions will help highlight your portfolio and put you ahead of your counterparts. This post is all you need when preparing for an Professional Mechanic interview questions.
Professional Mechanic Interview Questions
To ascertain whether you are the best fit for the job, human resources tend to ask these questions. It is vital to respond honestly and with a lot of confidence while showcasing your talent and skills.
Below are key questions that will help to highlight your portfolio:
What is the reason you became a mechanic?
What is your reason for wanting to work here?
What is, are your past experiences?
What are your various qualifications and skills?
Mechanic Questions with Answers for Interviews
Below are 10 questions with their corresponding answers just for you. Take your time and carefully go through these sample questions and learn how to answer similar questions when being interviewed by a recruiter.
What is the reason you became a mechanic?
Elaborate on why you took up mechanics as a profession, your plans for the future, and explain why auto mechanics is a particular interest of yours.
Example: "I grew up around auto mechanics, my dad and my elder brother toed the line of mechanics, and I grew up loving this life a lot. At first, it started as a hobby. During the weekends, we would tear machine parts and reassemble them one at a time. This continued till I became more inquisitive. I wanted to know everything about how an automobile worked. When my dad passed, my brother and I carried on as auto mechanics, and we still love it."
What is the reason you want to work here?
Most employers wish to know why you let go of your previous job and the reason you wish to be employed in their institution. In this position, all you need to do is elaborate on why you left your last job and how you hold their company in very high esteem, and also the reason they should also consider you the best fit for the position you are seeking.
Example:  "My last job wasn't much of a challenge for me. On the other hand, your company will provide me with the challenges I need to push my career to the next level. You are among the very few companies with an honest and reliable reputation. What fascinates me the most is the fact that you deal with electric car services because I wish to become one of the EV's best mechanics. I know that I will learn a lot here, and I promise to provide great service to the best of my ability." 
What are your past experiences?
Although the human resources will be provided with your job experiences from the application or resume you presented, you still need to expatiate on it. I advise at this point to talk about your accomplishments and problems solved rather than just repeating what the human resources already know.
Example: "My first job was with my dad. He taught me everything he knew. After he passed, I took up an intern job with a local shop where I was taught to multiply repair turn-around by two. A company then contracted me to teach young auto mechanics to increase repair speed without compromising quality. My last job was for a company that needed my expertise in discerning the young talented mechanics that are most qualified to take up engine works."
What are your various qualifications and skills?
Talk boldly and confidently about the skills and qualifications you acquired over the years. Highlight both formal and informal skills you possess and your areas of strengths. The clarity in your speech will put your recruiter at ease and reassure them that you actually know what you are talking about.
Example: "My dad had no reservations when it came to teaching me all the hands-on learning techniques that he knew. Afterward, I obtained a degree in mechanical engineering and later got certified in brake repairs, engine works, etc. I am always updating my existing knowledge of mechanics, re-certifying all my qualifications, and looking into other specifications and specialties in auto mechanics. I am always looking into new ways of vehicle repairs and finding new ways to improve myself."
Explain your idea of an auto mechanic's main duties.
At this point, make sure you familiarize yourself with the job roles because HR would want to know how you work, your sequences, priorities, etc.
Example: "The main role of a mechanic is to diagnose an automobile's problem and fix it. These repairs may include most electrical issues as well as AC. It is important to allocate time for repairs that will favor the customer and the company. Mechanics work hand in hand with each other to achieve results even if it means working overtime to meet targets."
What customer service experiences do you have?
A mechanic is required to interact with customers daily. This means that HR will be interested to know the way you relate to customers. Recount one of your best experiences with a customer as an illustration.
Example: "There was this one time a lady kept disturbing the repair process of her car. It seemed like she was causing a nuisance, so we had to usher her out, but when it happened the second time, I had to ask her what the problem was, and we realized that the lady was late to her daughter's school. I had to ask another mechanic to assist me, and we were able to save time. At the end of the day, the customer was satisfied."
Have you ever had an unsatisfied customer? How did it go?
Many a time, customers tend to get irritated due to prolonged repair times or missed appointments. Tell a story about when you encountered a dissatisfied customer and how you managed to handle the situation.
Example: "A guy in his twenties wanted his engine fixed sometime last year. My company then had few staff at the time. I was busy fixing the vehicles I was assigned to, and the guy insisted that I fix his car personally. We tried to explain to him that it will take a longer time to fix since I had a lot of work on my hands. We could see that the guy became distressed because he hadn't envisaged such a delay to put the meeting he had into jeopardy. Luckily, the company also had a car rental service; he conveniently borrowed a car to his meeting and returned when his car was fixed."
What do you miss about your previous job?
The answer to this question will provide the human resource manager the insights they need about the kind of employee you are and how you find satisfaction in your work.
Example: "I had the privilege of working and learning about numerous cars of different models and sizes, as well as the newer models as they were being invented and brought in for repairs."
What are your strengths and weaknesses?
It is important to focus more on your strength, highlight areas you are good at, especially your technical skills and abilities. When talking about your weaknesses, mention ways you intend to improve and try and keep it down the notch.
Example: "I am a dedicated and goal-oriented person that always gets the job done in time. I believe those are my strengths. I may be a bit hasty to solve a problem, over the years, I have learned to be a little calmer and consider my option before taking steps towards repairs, and this has helped me greatly."
Narrate your typical day.
The human resource manager, at this point, wants to know how versatile you can be when it comes to your daily routines. Answer this question bearing in mind the needs of the company and individual tasks and priorities.
Example: "It is a bit hard to narrate a typical day because every day is unique and comes with its own challenges. I make repairs according to work orders and assignments. A typical day may include: changing oil, repairing engines, routine maintenance checks, electrical repairs, and overall checks."
Conclusion
These questions are typical interview questions auto mechanics should expect when trying to ace their interview. Take your time to read and familiarize yourself with these questions and practice them repeatedly as much as you can before stepping into an interview setting. Once you familiarize yourself with these questions and similar ones, there is no way you can be taken unawares in an auto mechanic interview. This post will equip you with the necessary knowledge you need to excel in any automobile interview.
Latest Professional Mechanic Interview Questions