In most cases, when we turn 18, we have an awakening of many real-life things. One of those can be realizing how much you spend and how much you need. A lot of youngsters usually, in college, start a small career to fend for themselves or to get some type of job experience. They mostly do this at multimillion chains since they hire newbies the most. Likewise, a chain covering all over the United States is Kung Fu Tea. Here we will see about How to get a job at Kung Fu Tea?
Kung Fu Tea is one of those restaurants that specialize in making beverages.  Their main product is boba or bubble tea, which has gained critical popularity in the last couple of years. Many youngsters work in this shop since the tasks are more or less easy to do. If you have an interest in making drinks or serving people, or you need a job to gain some experience, then working at a shop like Kung Fu Tea might be a good option for you. Hence, let us look at how you can land a job at Kung Fu tea.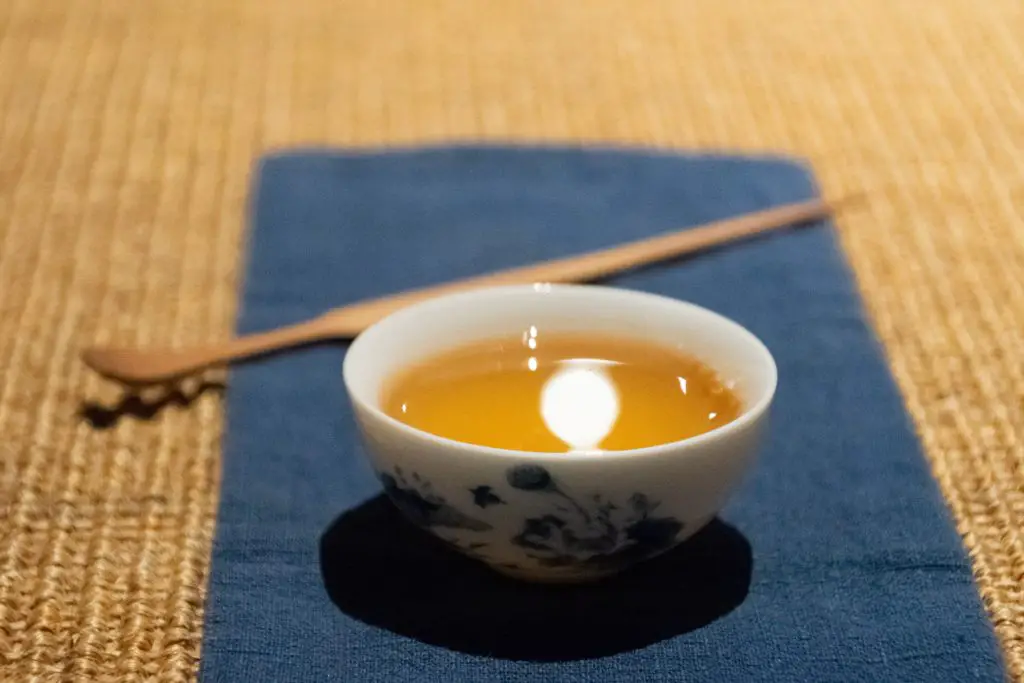 Application Process
If you are interested in a job at Kung Fu Tea, this is the necessary information you need to keep an eye on.
First of all, to check if any positions are available for you, you should call the local store and ask the store manager for any open positions. That will be the best way to inquire about the job if you are looking to apply for jobs like cashier, drink maker, etc.
If you are looking for a more managerial position, then it is best for you to look at job sites like indeed, glass door, for the available positions.
After you have found a job suitable for you, you will have to log in with your details and then apply to the site you looked for the job in.
Following your application, the team will check your résumé and contact you if they are interested.
Interview Process
If they are interested in your CV, they will invite you to an interview.
Kung Fu Tea prioritizes whether or not a candidate is hired based on the first interview itself, so you need to prepare basic interview questions to ace this interview.
The interview will mainly consist of behavioral questions and inquiries about how you will work the job. They will ask you what time you will be available to work, what your expected salary is, etc.
The interviewer is most likely to be the store manager or someone from the managerial position. 
The interview gets described to be pretty chill and not nerve-wracking by many of the candidates, so you do not need to worry yourself a lot over it. 
Interview Questions
The first thing that springs to mind is how to complete the Kung Fu Tea interview process. These Kung Fu Tea interview questions can assist you in acing your interview. It points you on the proper path for completing an interview in less time, as most organizations have asked relevant questions based on past interviews and business operations. 
Furthermore, it is preferable to broaden your understanding of the company's history and current situation. In addition, Kung Fu Tea interview questions are essential to set our minds at ease, which will boost our confidence level. To succeed in your interview, you must read these interview questions. It will increase your chances of being shortlisted for an interview.
Hence, to increase your chances of acquiring the job at Kung Fu Tea, we will give you some examples of the different interview questions you can expect and answers to them.
How do you approach people, including how you build connections and understand the perspectives of others?
Tell me about any quality initiatives you have managed or implemented. Describe some of the difficulties you encountered and how you overlooked them.
Why do you want to work at KFT?
How well do you prioritize your time?
How well do you perform under duress?
Do your talents more closely match this job or another?
How long will you be employed with the company?
When will you be able to start working with us?
ow well do you work with others?
Are you willing to work more hours? Nights? Weekends?
Now, we will show you sample answers for some of these questions.
Q. How well do you perform under duress?
Ans: To be honest, I believe I operate the same way whether there is pressure or not. I strive to eliminate negative emotional variables and work hard regardless of whether I am busy or not. I constantly prioritize and arrange my job before proceeding to work efficiently. If I had a time limitation, the only change in my employment would be the extra time I would have to put in to meet the deadline on time. Because I feel my typical job is excellent, I believe I perform well under pressure."
That is a unique way to answer this question, but this will most definitely grab the interviewer's attention, especially if you are a newbie.
Q. How well do you collaborate with others?
Ans: When working on collaborative projects, I work well with others and respect their presence and efforts. After all, to succeed, we must all be able to collaborate. I am also personable and always eager to assist and support my coworkers when they require it.
What is a typical day at work at KFT?
Now that we have covered how to get a job at Kung Fu Tea, we will look at how your typical day at work will be when working at KFT.
For your dress code, some stores follow a dress code while others do not. 
The employees are all friendly, and they welcome you with warm hands.
You will get asked by the manager to memorize the names of the drinks, or recipe, or other information based on the position you have applied in.
You also get a free drink per shift, after you have passed the training and done all your tests.
Benefits offered by KFT
A great way to figure out whether or not a company is suitable for you is to check the benefits offered by that company. The benefits will tell you how secure your future is at that company. So, let us find out how much compatible you are with the jobs provided at Kung Fu Teas by looking at the benefits they offer.
Financial & Retirement:
Family & Parenting:

Reduced or Flexible Hours

Vacation & Time Off:
Perks & Discounts:

Free Lunch or Snacks
Employee Discount

Professional Support:
Salary provided at KFT
Of course, a crucial component for any job is the salary that the job offers. In this day and age, most people care about money more than the actual job. But agreeably, you need to check how much salary a job offers to see if it fits your needs and expenses. Hence, we will look at the wage that gets provided at Kung Fu Tea.
Kung Fu Tea hourly salary ranges from $8.94 per hour for Interns to $17.69 per hour for Lead Cashiers. The typical Kung Fu Tea compensation varies from $22,988 and $127,611 per year for Student Managers and Business Owners.
The salary for the popular roles at Kung Fu Panda is:
Team Member- $14.52 per hour
Crew Member- $14.45 per hour
Barista- $12.46 per hour
Kitchen Team Member- $14.39 per hour
Cook- $12.57 per hour
Cashier- $12.13 per hour
Customer Service Associate / Cashier- $13.56 per hour
Store Manager- $33,717 per year
Conclusion
Working at a company like Kung Fu Tea will offer you various opportunities and working experience. You will get to meet countless people who share the same experience as you and develop new and exciting skills. The company offers a simple interview process that you can ace without trouble even if you are a newbie. With the given sample answers, you will easily navigate yourself in knowing how to answer the questions. With the given benefits and salary, it is a perfect place to work, especially if you are a youngster.
Frequently Asked Questions
Q.1. How much do managers make at Kung Fu Tea?
Ans: The average income for a Kung Fu Tea Manager is $17 per hour. Manager wages at Kung Fu Tea can range between $11 and $22 per hour.
Q.2. Who is Kung Fu Tea's CEO?
Ans: Allen Wang. He is the owner and founder of Kung Fu Tea.
Q.3. How long does it take to hear back from Kung Fu Tea?
Ans: In a few weeks. A few phone conversations and an in-person interview are standard. Current workers conduct the interviews, which last anywhere from 10 to 30 minutes.
Q.4. Is it a good job to work at Kung Fu Tea?
Ans: People are kind, the employment is dependable, and the salary is reasonable.
Q.5. Is it OK to wear pants to a barista interview?
Ans: If you are interviewing for a technical career that will not need you to interact with customers, it is permittable to wear jeans and a fancier top or casual dress to the job interview.
How to get a job at Kung Fu Tea?