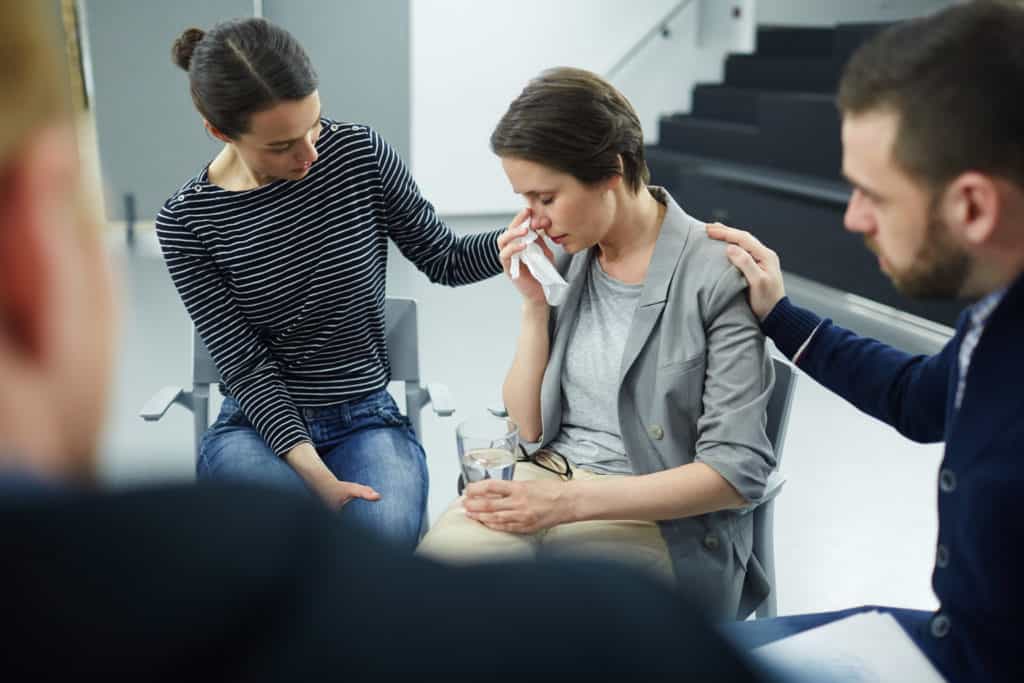 Ambiguity can be defined as the condition of being unbarred to more than one elucidation.  It is often confused with skepticism, which is based on a concept that is pretty much alike, but not quite. Skepticism is when an individual believes that certain sorts of situations cannot be learned and need to be left alone, because of the confusion that it holds. One of the most common questions that interviewers ask candidates is how the latter deals with situational ambiguity. This article talks about how you can answer this question in an interview and gives an explanation of how one can actually deal with ambiguity. 
How to deal with ambiguity?
Leadership, communication, working with teams, are some of the basic skills hiring managers, look for in an individual. But, more importantly, they look for candidates who are able to make decisions even with all the dilemma, inexactness, and chaos that they might have to face in a particular scenario, and the right decision whilst at it. 
Tips to deal with ambiguous situations
Leadership skills
If you are still a student or a graduate, you must start doing internships. Internships would actually be a great way for you to develop your leadership skills, especially the ones that are 'in-office. 
Such internships help you work in a social environment with people around you, who talk to you, ask questions, need answers, and with all sorts of motives. 
It helps you realize that that there is no one way a particular task can be made to work and gives you an idea of how different perspectives work together, to form one single consensus. 
These internships teach you to take control and make decisions for the entire group if you are made in charge. 
Developing your leadership skills would go a long way, especially in terms of job opportunities. Moreover, in interviews, (especially in group-interview sessions) you get to have an edge over the other candidates present there. Not only do you sound more confident, but you also get to have command. 
Problem Solving Skills
You must also work on improving your problem-solving skills. Again, as previously mentioned, Internships could help you achieve this. 
Participating in all sorts of activities in schools and colleges is part of co-curricular activities and helps you gain a lot of exposure which would most definitely help you when you start out on penning resumes. 
When we are in school we mostly think all of these co-curricular activities are a way to kill time and that there's nothing good that would in a prospective manner come out of it, however, that is not true. 
The absolute reality is that these activities, clubs, competitions, and all sorts of functions, teach you basic life skills, that would come in handy when you go about applying for jobs. 
Plasticity
This basically translates to the caliber (of an individual in this case) of being conveniently molded or figured in such a manner that one can make themselves comfortable even in the most demanding and unwanted situations.
Plasticity can help an individual work in the most extreme situations of doubt. For instance, you are doing a group project and you need to board a flight in a couple of hours, and you get to know that a colleague's family member passed away, and that colleague was a crucial part of the project. 
Being the leader of the group, you have been given the task to handle this situation and you are allowed to give the command. Would you let that colleague leave (even though you are not bound to) or would you ask them to stay because this project is extremely important to the company? 
Here is when you need to make a call. Plasticity is when you know you are making the right choice by letting the colleague go to attend to the final rights of the deceased individual because humanity is important too. But, being a responsible leader, you take it upon yourself to do their tasks too, this when you are a good leader.  The situational interpretation over here is very subjective and the decisions made can obviously be tampered with to suit one's own liking. 
Exposure
As mentioned previously, exposure is very important to be able to get a job of one's choice. It is essential for that matter to participate as much as one can to develop new skills in the process, which could potentially be put to use.
Job recruiters, almost always seek candidates who have prior experience and knowledge about a particular task or subject or categories related to them, because these candidates would be able to handle tasks and ideas better than the individuals who have no background so as to how a certain functionality can be prospectively be put into consideration. 
Constantly putting yourself in new situations and unfavorable ones at that could help you with a lot of other skills, because they tend to go hand in hand. This could involve the most basic kinds of activities. 
Eg. You are someone who does not know to play chess, however, someone tells you that it's something that should be tried atleast once, so you decide it would be a good idea to try it out. You might not initially be good at it, but once you get the hang of how it works, things start to get easier. This exposure to a new game not only taught you a new skill but also helped you evaluate situations differently. 
Frequently Asked Questions
Q1. How to answer 'what are some of your weaknesses?' in an interview?
A1. When an interviewer asks you to list some of your weaknesses in an interviewer, you must be aware of the fact that this is a trick question. They are trying to put you in a spot because they want to learn whether or not you are fit for the role. They also want to see how you would answer the question and if you would disclose certain facts that were better of hidden or not. So, make sure that you answer this question intelligently. 
Here are a few points to keep in mind while you are answering this question:
Honesty: The first step to do anything right, is, to be honest about what you are doing. It may seem like too much at first because why would anybody want to disclose their weakness before someone?  
You are correct on your part, but the hiring managers need to know how you would work in a particular setting, and in order to achieve that you have to be honest, or if hired you would be put to task, and you wouldn't get your redemptive facilities at that point. 
Narrative: You could make things easier for the interviewers and for yourself by telling them a story, to state your point. It does not necessarily be anything massive, it could even be an anecdote ie a real-life incident, which evidently portrays who you might have messed things up. 
When you are narrating your incident, make sure you choose your words wisely and try to be as formal as you can, a couple of jokes in between would be great but don't go overboard trying to make it sound funny if it isn't. Remember you are still in the interview. 
Insights: The next step is to present before the interviewers your insights ie what you learned from that particular incident, how you improved on yourself, what measures did you take so as to not let that kind of situation occur again. 
When you give the interviewers an insight, they see you for who you are. How you have improved as an individual, and how if that kind of situation occurs again, you would be able to handle it wisely. 
Don't try too hard: When you are going for your interview prepare everything well in advance. This question is very common and will most definitely be asked in an interview, you can handle it well if you prepare pointers beforehand. 
Sometimes candidates try too hard to prove a point, even when it is not necessary, and eventually panic and start to give answers that are jumbled and unsure. Try to avoid this kind of situation for yourself.
Q2. Do I necessarily have to have an experience with ambiguity? 
A2. No. It mostly is not possible for an individual to have to face a situation where they have had to deal with ambiguity, however, if that is the case, you can honestly inform the interviewers that you have not yet experienced one, but as a follow up give them a hypothetical situation, where you put yourself in a position of ambiguity and explain to them how you would deal with the situation in that kind of position. 
The point is that you need to allow the interviewers to grasp the kinds of measures you would take to deal with any such unwanted, chaotic or confusing situation and in order to prove your worth to them, you really are required to think out of the box and only then go ahead with answering. 
How to deal with Ambiguity?