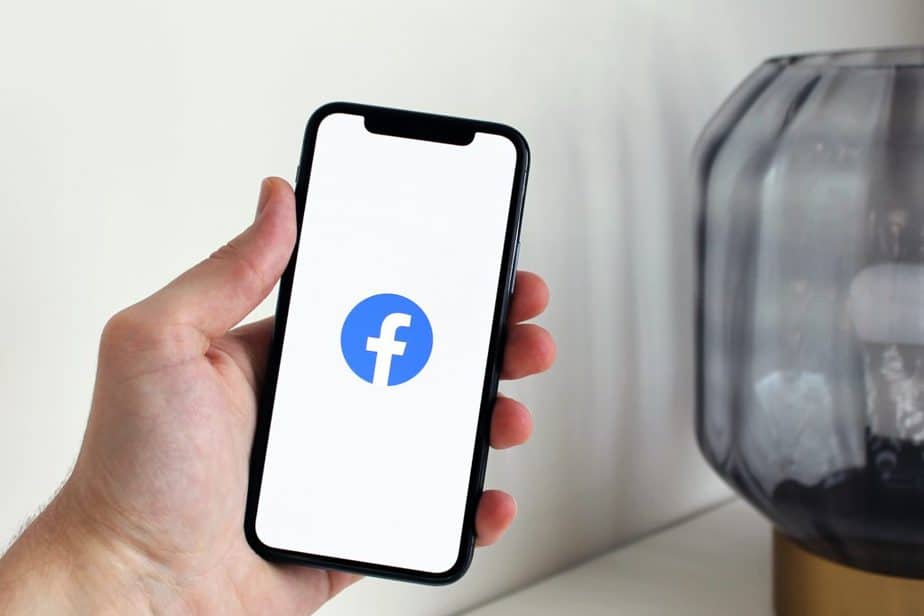 In this article, we will see How to answer "why do you want to work for Facebook?"
Introduction
Can we imagine living in a world without social media? Without notifications, alerts, new posts, life seems incomplete. So most of our time is consumed by various social media apps that not only entertain us but let us explore the diversity of the world. 
One such app is Facebook. You must be living under a rock if you do not know about Facebook.    
In less time, it has become one of the most successful companies in the world. So if you get a chance to work for it, you wouldn't wanna blow it right? Well if you are looking for advice to answer the most obvious question on earth " why do you want to work for Facebook" then you are at the right place.  
How to answer "why do you want to work for Facebook?"
If you are appearing for an interview with Facebook, the most obvious question you would be facing is "why do you want to work for Facebook?" It looks like a simple question, but deep down, the company wants to know your sincerity, application, and presence of mind, and your willingness and seriousness for the job. So how do you answer that question? Well, there are two components to this question.
Firstly, what made you apply for the job with Facebook. By answering what made you apply for the job with Facebook, you will be able to show the interviewers how your thought process is aligned with the company. This part of the question describes the motivation behind your application for the job with Facebook. 
Secondly, why apply for Facebook and not any other company. Explain to the interviewers how you are made to work with Facebook and not any other company.  
Your reply, be it written or oral, must answer these two components. They are hidden pillars that will define your selection or rejection for the position you are applying for. 
Your answer to why do you want to work for Facebook" should reflect these ideas 
That you have a similarity with the thought process of Facebook that will benefit the company to grow more.
You are different and unique from the rest of the applicants.
Knowing about technology similar to Facebook would put you on top.
You believe in the vision of the company.
Professional and personal growth
However, this is just the crux of the matter. Let us dive in further and understand what makes an answer suitable for your next Facebook application.
Similarity of thoughts
Just like how people love to connect with other people having similar thoughts, likes and dislikes, likewise the companies also want to join hands with individuals having the same connection and thought process. They like to associate themselves with people sharing the same mindset and motivation. 
Facebook is a dynamic and bold company that doesn't want anyone who is not flexible in his/her approach and afraid of taking risks. So instead of being rigid with your approach, try showing the company how in the past you have taken a decision that makes you dynamic and bold just like the company. Maybe something you did in college or at work, that shows how similar you're with Facebook ideology, will increase your chances.
How facebook inspires and motivates
The employer is looking for a candidate who is motivated by Facebook and its vision. Your answer must showcase how Facebook is not just any other company you're applying to. Rather your answer must reflect the motivation, willingness, and seriousness of the company. 
For example, you can discuss the technology you want to learn and work for that is used on Facebook. It can also be the value that Facebook holds such as focusing on impact, being bold, building social value, etc which motivates and empowers you. Try adding these keywords to make your answer relatable. However, do not try to be pretentious. 
Why Facebook
Your answer is incomplete without explaining to the interviewer/employee why only Facebook and not some other company. Giving vague replies like "I want to be part of something big" or "Facebook is a well-known company and I want to be part of it" etc won't help. There are other big companies which are well known. Then why Facebook?
To answer this particular segment of the question, you can say that you want to work for Facebook as you want to work for a creative, fast-paced small team company to achieve greater heights like Facebook has been doing for years. 
A place to Grow Professionally
No doubt working for facebook would look good on your resume. But the company is not going to hire you solely on that basis. Show how their liberal working ideas and experimental approach will let you grow professionally. For example, if you are an introvert, you can add on how their open culture will allow you to exchange ideas with others easily. The keynote is how only Facebook can make you grow professionally and not any other organization. 
What are other frequently asked questions in Facebook interviews?
Apart from the most common question "why do you want to work Facebook" other related questions are:
One project you were part of and are proud of?
For this question, provide details of your project that you did in college or during previous employment where your potential skills can speak for you.
How would you stay productive and motivated while working from home?
Fairly easy but tricky question. Instead of blurting out a few keywords like hard work and passion, try relating the question with your daily routine to make it appear more realistic. Give an example of things that you do like going to the gym every day or applying to courses online to expand your knowledge.
How would your last manager describe you? Any qualities he didn't appreciate about you?
Be honest with the employee. Interviewers are highly skilled people and can catch bad fabricated facts and lies that can hamper your chances of getting selected.
Describe your best achievement and devastating defeat?
Try using real-life experience and sound confident while describing both parts.
One feature of Facebook you don't like?
Be honest with this question. Do prior research and try providing a solution to the problem so that your chances of selection are high. It would show that you don't just look at the problem but solutions as well.
Is applying to facebook difficult?
Well, the question is compared to what? Yes, the application process is very stringent. You aren't allowed to apply more than 3 times in a single year. So while preparing and appearing for the interview, give your hundred percent. But all jobs are difficult if you don't fit the eligibility criteria. So always make sure to diligently read the job post before applying. Other than that, the selection process has multiple stages to test and inspect different aspects of the applicant's application. Be diligent, prepared, and positive about the job interview.
How much do Facebook employees make in a year?
According to payscale, the average Facebook employee makes about $123k. The highest-paid job in Facebook is an Engineering Manager with a salary of $155,976 followed by Senior software engineer with a salary of $148,593.
What is the hiring process of Facebook?
There are a total of nine steps involved in the recruiting process of Facebook. They are:
Either apply for the job or send recruiter/employer cv or resume
The Cv will be reviewed and if satisfactory, you will be contacted.
Phone call with the Facebook recruiter
A phone call or video call with the hiring manager
Further interview with managers and other team members
People who interviewed you will sit back and review your interaction with them.
You will receive feedback from the recruiter about your interview
If selected you will be welcomed by the company
The last stage is finalizing other Paperwork and other formalities
Conclusion
Facebook is one of the most successful social media companies. Getting there won't be easy. However, people who work there are just like you and me. So what do they do differently? Nothing. The people working there are hardworking who share the vision and motivation of the company. They are able to persuade the employer to hire them by showing their capability as well as skill sets. You can become part of Facebook as well. One needs a little bit of research and a commendable set of skills.
Frequently asked question
Q 1. Is Facebook the most used platform?
No. It is the third most followed platform after google and youtube.
Q 2. What are the five values of Facebook?
The main core five values of Facebook are: Focus on impact, move fast, be bold, be open and build social value.
Q 3. How old is Facebook?
Facebook is 17 years old. It started in 2004. 
Q 4. Is work from home available on Facebook?
Yes. The company has decided to allow work from home even after covid-19 is gone.
Q 5. How much time does Facebook take to finalize the job application?
On average, it takes about 90 days for the whole process to finish
How to answer "why do you want to work for Facebook?"