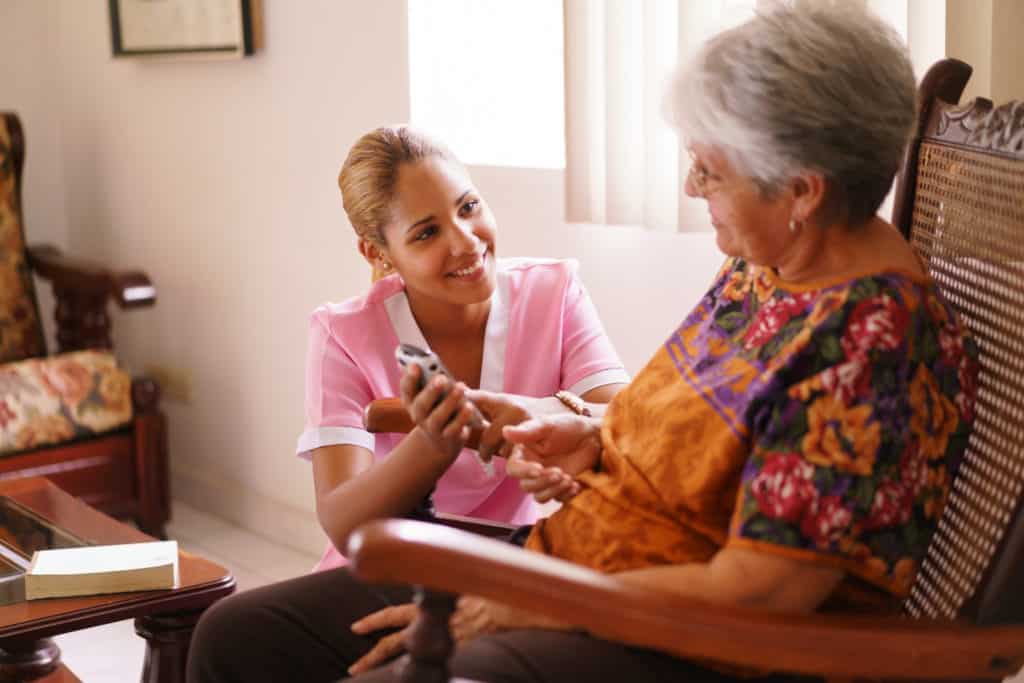 Working as a Hospice nurse is a prestigious job. Its pay is even more satisfying. That is the reason why hospice interview questions could be tricky and challenging. The essence of this article is to provide possible hospice interview questions and insight on how to answer these questions. If you are unaware of who a hospice is and what they offer, stick around till the end of this article. The answers to other Hospice Nurse interview questions will be provided as well in this article.
Sample Hospice Nurse Interview Questions and Answers
Oftentimes, the questions asked during a hospice interview can be grouped into three sections, namely:
Personal Questions
Skill Based Questions
Developmental Questions
What are Personal Questions, and how do you answer them?
Personal questions border on who you are as a person and what the hospice job you are applying for could mean to you.  If the interviewer starts off the interview with personal questions, this could be your queue to answer the questions with as much honesty and passion as possible. This should be done to pique the interest of the person interviewing you. When an interviewer asks personal questions, they are interested in who you are aside from your job, what drives you, and how your personality or interest rubs off on your job.
Some of these sample questions include:
How do you think your personality relates to your career choice?
If you are faced with a question like this, the best way to start is with a small chapter of your life. It could be that you have always been passionate about sick people, and when you were much younger, you used to nurse sick animals to health. If your story is not related to anything like that, you could include a compassionate and patient attribute about yourself, and then you could correlate it to the hospice profession.
How do you handle stressful situations?
The interviewer could ask this question using an awful incidence. For example, if you are a family man or woman, the interviewer could use an illustration like:
"You fought with your spouse last night, and your child was crying all night, so you did not get much sleep. You drag yourself to work the next day, and your patient also starts acting up, throwing up food, and convulsing, not giving you a second to take a break. How do you manage that?"
You could answer this question by giving yet another life instance that taught you how to cope with stress. Similarly, a personal mantra or a saying from a yoga class that you apply in your daily life can also be used as long as you can make it seem serious and reliable.
Has your profession ever driven you to the edge considering how trying it can be?
The answer to this particular question lies in the degree of passion you have for the job. You could tell the interviewer that being a hospice nurse has had its moments, but you can not imagine yourself having another career choice. You could also explain, with life instances, how much the profession has left you feeling drained, but because of your love for the profession and humanity, you keep striving to be the best version of yourself.
What are skilled-based questions, and how do you answer them?
Skill-based questions are asked to ascertain your level of professionalism in the job.  When faced with a skill-based question, you ought to prove to the interviewer that you are the best choice for the job. This can only be done by sharing incidences and stating your qualifications when chanced to.
The bulk of the questions in the interview could consist of skill-based questions, which could be tricky. However, the interviewer is only asking to know how well you know your job and how well you act while carrying out the job.
Some of the sample questions asked and how to answer them includes:
What type of patients are prohibited from using morphine?
Typically all patients ought to have morphine given to them regularly for their pain. However, a hospice needs to check in with a patient's doctor to know the amount of dose to be given. If the patient has a history of morphine or drug overdose, the dosage should be very minimal. To add flavor to the answer, you could state the necessary steps to be taken in case of morphine overdose.
Do you think CPR could secure the survival of a terminally ill patient?
The survival or revival of a terminally ill patient through CPR is not always assured or secured. It largely depends on the type and severity of the illness. You could give examples of patients who might not survive even after performing CPR, like cancer patients or people with severe cases of heart diseases. 
What type of diseases are often associated with hospice care?
Depending on the severity of the disease, many diseases are associated with hospice care. However, the most common ones include cancer, heart diseases, Severe respiratory diseases, Kidney and Lung Disease, and Arthritis. If you have experienced an incident whereby a less deadly disease skyrocketed to hospice level, you can also share that with the interviewer. 
What decision would you make if your patient asks you to pull the plugs on him/her when the family is absent?
I will try my best to calm my patient, and I will discuss the issue with the patient and higher authorities later. If the patient is panicking, I will call the family members straight away. It is important to share similar incidences that you have faced and endured. It tells the interviewer that you are not only skilled but qualified for the job as well.
What is a developmental question, and how do you answer it?
A developmental question is asked to ascertain your growth in the field. When faced with developmental stories, it is vital to speak with honesty and share life experiences, no matter how awful they might be.
Some sample questions include:
What was your reaction, the first time a patient died in your care?
Depending on how compassionate and strong you are, this question could vary. You could say that you felt awful and you cried with the family since you became attached to the patient. However, it is important to state that you got over the loss in the best way possible. That way, you are assuring the interviewer of your growth. If you handled it in the worst way possible, you could tell the interviewer about your story and how you handle it now. All these signify growth which is exactly what the interviewer is looking for.
What advice would you give to aspiring hospice nurses?
This question enables you to indirectly tell the interviewer the things you love the most about the job. The characters you have developed or things you had to learn the hard way while growing in your field. Express your passion for the job in the best way possible. For example, you could say that being a hospice nurse is the best choice you've ever made, so the young should work hard and go for it. However, they should maintain a gritty heart and show as much love to the dying and sick as possible. If a patient dies, remember that it's a part of the package, and it's also inevitable.
What is your relationship with your patients like, do you always keep it professional?
Well, because of my personality, it is almost impossible to remain strictly professional with my patients. So to maintain sanity, I try to mix in a blend of both. If your opinion varies, you could share it with your interviewer but remember to sound compassionate and professional while at it.
Note that the interviewer might not ask you any of these questions. However, I can assure you that all the questions asked will come from one or all of these subheadings. Remember to put passion and incidences into your answers, and you will do great. Good-luck!
FAQs Regarding Hospice Nurse Interview Questions
Who is a Hospice Nurse? A hospice Nurse is a health care provider who looks after people who are near dying. It could be an old patient or a terminally ill young person.
How can I become a Hospice Nurse? An individual could become a Hospice Nurse by taking the following steps:

Getting a degree in Nursing, it could be a Bachelor of Science in Nursing degree or an Associate's Degree in Nursing.
Undergo and pass the National Council Leisure Exam (NCLEX) and work as a registered nurse.
Undergo and pass the certified Hospice and Palliative Nurses Association exams.

What is the work of a Hospice Nurse? The work of a hospice nurse is to care for terminally ill patients nearing their deaths. It could be an old person or a young, terminally ill person.
Also read "How Do You Prioritize Tasks" How to Answer an Interview Question with Samples
Latest Hospice Nurse Interview Questions