When a candidate clears the skillset assessments scheduled, he(or she) will be shortlisted for the HR interview round. In the rearview, an interviewer and candidate can communicate with each other in a friendly way in an interview. But in reality, They should be more formal and tricky. This article focuses on tips to answer one of the delicate questions asked in an interview. Let us see what to answer when asked Give me an example of when you showed initiative and took the lead in this article.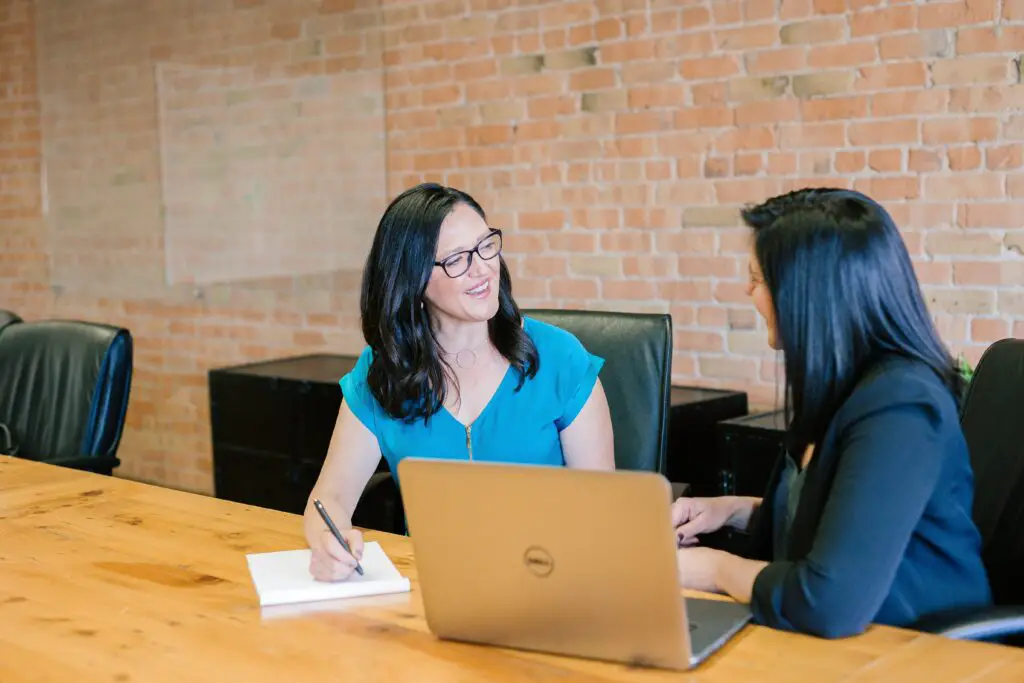 Give me an example of when you showed initiative and took the lead?
The recruiter wants to tick out a few checkpoints on your behaviour when he raises this question to you. You should prove to him that you are an inspired self-starting person. Show evidence of your passion for the job. Prove that you are an energetic leader who can be impulsive in sharing positivity. Prove to him that you are assertive and bold to travel on a wet path. If you score admirably on the questions like this, the probability of grabbing a job offer or even a university seat is higher.  
Keynote:
The struggles of the talent acquisition team of a company are a bit complicated. To seize the fine talented granules of the race, the recruiter needs to have attention to the skill profile of all candidates. A person with the skills and a healthy attitude is the only need of every company. There are many strategical reasons behind asking this question.
Spontaneity check – The recruiter wants to know whether you can think in a blink. There may arise many crucial circumstances in your workplace. Sometimes your device or teammates may fail to work smoothly. Prove that you are not a person with monotonous plans.
Self-motivated or need assistance – Until you take innovative steps at hard times, you are an ordinary worker. Utilize this chance to prove that you are an extraordinary person.
Readiness for new tasks – A cat is hired to catch the mice. But, it should catch other insects without orders.
Stability in influencing – Whether your ideas are impressive and can influence teammates.
Hard worker or Smart worker – The recruiter will notice your example to identify your working strategy
Willingness to work on a hectic piece of work 
Potential to face criticism – If you share ideas, people will criticize for sure. Expertise in criticism handling is a must for all employers.
To check your pressure-handling skills and innovation.
To check whether you are pre-prepared for different interview questions.
Similar questions:
Have you ever initiated any ideas in your last company?
Mention a few steps you initiated to maintain the stability of your workplace.
Share about the situation where you overcame your head.
Describe an instance where your initiatives moved to a positive end.
Imagine a situation of loss in your company and tells us a few ways to make a considerable profit.
There was a problem within your team. Your teammates are confused about choosing the methodology of the given task. Tell me how you solve that dispute.
How did you help your previous organization overcome an ethical collision?
What was the best work in your last company?
Construction tips:
1. Most recruiters ask this question to review your self-analysing skill. They can survey your confidence level.
2. Need for choosing a diplomatic way of answering is higher. What and how many are not as prime as when, why and how.   
3. Make sure your answer is honest to your skills, or you may fail in cross-questions. Think twice in a short span before uttering a sentence.
4. Admit minute mistakes in the achievement and explain how you overcame that in preceding events. (Note: Do not include the blunder prescribed in the job description. Go for non-damaging errors for the applied position.)
6. Use the best quote from the browser or create any slogan that matches your case. It is the better approach to exhibit you as a research-oriented person.
7. One of the most prescribed ways of answering any behavioural questions is the STAR method. This will help us to answer the question. 
8. Story framing is another easy and popular method of answering. Everybody loves to listen to stories.
What to Do:
Prove that you are an optimist person in all possibly worst situations. 
Express positivity in the language. Do not show the wrong attitude.  
Enthusiasm scores better. So put on a smile on your face and  
Use the word better for comparison.
Explain your day-to-day progress.
Let answers be pre-prepared. But don't show the strategy. 
It is a case study-based question. Choose an example related to the job profile.
Answer in a detailed and concentrated view. But don't make it elaborate.
What not to Do:   
Don't ponder for much time. There may be a chance of misevaluation in the language.
Don't say, "I've not faced such a situation". Every employer or a fresher would have struggled in any one of the circumstances. Think wisely before delivering.
Involving family and relationship problems will question your job focus.
Don't use the superlative degree of comparison. Always go for the other two degrees.
Show affirmation.
If honestly there is nothing to discuss relatedly, reflect that you perfectly worked for the previous designation. 
Don't deliver negative feedback to your co-worker or head.
Emphasize your skills, but don't exaggerate.
Don't act too bored to speak.   
Bonus tips:
Use loosely constructed sentences.
Act like thinking before answering this. (Considerably for less     than 15 seconds)
Show less focus on the grammar part.
Highlight your independent style in working.
Give an impulsive commencement and make them screenplay that on their mind. 
Examples:
We can get a clear view through different instances. The following five examples will show you how to face this question. 
Sample 1: Teacher
I have been working as a teacher for three years. Now I'm working in my second school. My professional experience with students has been insightful, challenging and fulfilling throughout my working period. I love to teach students to enrich their knowledge and motivate them to build a better nation. I used to be sincere and hardworking in my job. 
The designation of my first school is both science subject and disciplinary in charge. Since I handled both, I had no free time to clear my student's doubts. I felt a connectivity loss with my students. 
So I planned to conduct a regular Google meeting in the evening only to clear their doubts. Undoubtedly, My intention caught my attention. Students eagerly asked many doubts and more in a friendly manner. I solved their issues. Especially in the teaching profession, Student satisfaction and development are the premium focus. I felt proud and happy with the work.  
Sample 2: Team leader
In ABC Pvt.Ltd, I worked as a team leader of talented members. As soon as I entered the team, I noticed that some of them had a few untold issues between them. I didn't expect that this would affect the working project.
So I decided to interfere in the dispute, but not in a personal way. I reviewed the mistake that happened last time. The whole team worked on the previous project. So this time, I split the work and shared it between them. So there is no negligence between them in taking responsibility. I noticed the progress mid-way through the project.
 I motivated them a lot to succeed in that project. In addition, I asked them to guess the difference between the last project and this one. They understood the cause of the failure. From then, their disputes never affected the project. By that time, I witnessed integrity in the team.
Sample 3 is an example for part-time jobs and freelancing jobs.
Sample 3: Freelancing Model
I'm a full-time programmer in a reputed MNC. Since my college days, I'm much interested in modelling. So I'm doing freelance modelling. I never shed compromise in both. They both are equally important to me. I work hard to manage these.  
But, I was not getting paid well like any other popular model. Why not a freelancer model get paid per her work? Though I'm fulfilling all the needs for being a model. Every company that I book for questions about my popularity. They even choose this checkpoint to reduce my payment. Honestly, It is a devastating tool for a new model like me.
I decided to make a revolution in the modelling field. So, I took a survey from industry people and also the public. It was about whether an unpopular model could be paid well or not. Almost 90% of people agreed with my point. The corporates are misusing the term popularity. My Survey evidence created an impact on the industry. Now I am getting equal pay as a famous model.
Sample 4 & 5 concentrates on how not to answer.
Sample 4:
Initiating ideas and monitoring are that handy to me. Whenever there was a problem, I was the only person who worked on it. I solved many confusions in my previous company.
Mistakes:
No specific issue discussion.
Lethargic way of answering.
More self-obsessive tone.
Exaggeration
Sample 5:
When my teammates had a problem in troubleshooting, my manager asked me to help them out. So I assisted the team members in solving the issue. The teammate thanked me.
Mistakes:
Not a self-starter person.
Not open for help.
Don't mention that someone else insisted. It may ruin the reason for the question.
Note to fresher:
Do not get panic. Stay confident to say that you are a fresher. In the case of freshers, the recruiter will mostly notice your confidence. And ask them politely if I can refer to any experience from my college or school. If they agree to hear that, you can share your experience in college. A few examples below will show how a fresher can handle this question. The following sample answers are for freshers and college students.
Sample 1: Social media promotion 
In the 2nd year of my UG, Our department conducted a Two-day national conference in association with the society of chemical and synthetic biology. It is an inter-college workshop. The students from specific departments can attend that paid workshop. A few seats left available. I started to promote our official page for registration to different colleges through social media. I built connections with various colleges through Linkedin, Instagram etc. Soon as I expected, we conducted our workshop with a mass audience.
Sample 2: Event management
During the 3rd year of my college, my department conducted a national-level symposium. Pre-final year students are usually the responsible holder of any celebrations that happen in college. We divide ourselves into a group and assign each group to an event. I was the event coordinator for that particular symposium. 
On rehearsal day, I realized that the quiz team failed to organize it. But we included the event in the invitation. There was no time to push someone else to take over the event. So I started work on it along with my friend. Over the night, We arranged patterns for each round, selected questions, and prepared tie-breaker rounds. Successfully we conducted that event in the symposium. That was one of the hectic situations that I faced in my college.
Sample 3: Responsibility
I had been positioned as an education minister of the campus when I was in higher secondary. Report management for school events and academic development till high school are the two major parts that I should manage. I noticed a drastic decrease in the grades of one particular section in class 8. It reduced the entire standard class 8. With that class teacher's permission, I took the weak students of the class for regular motivation and practice. Within a few weeks, They had shown a gradual interest in subjects. Later that term, they scored well and contributed to the better scale of the report.
Conclusion:
Certainty of evaluating your behavioural skills are mandatory in all kind of organization. MNCs are ready to hire a heart and train the brain. These skills are not only to acquire a job but also to survive in the workplace. A pro tip suggested by many scholars is positivity. The recruiter never wants to hear a big NO from you. Though you want to say no, indirectly convey that.
We discussed many strategies and ideas to answer one of the behavioural questions in this article. There are lots of commonly expected questions like this.  
Think Wiser, Be Honest – Happy Interview!
-Nishanthi Senthilkumar
FAQ:
How long can I answer one question?
For self-introduction – 1 or 2 minutes
For direct and simple questions – 30 secs
For case study or story-based questions – 2 to 4 minutes 
Can I ask an interviewer to give me a minute to think?
For technical questions, you can ask them politely. Mostly they say yes. So don't panic about asking for a chance. But don't prolong the time. Make it quick. 
For behavioural questions, don't go with this choice. The recruiter will decide that you are faking the answer.
Give me an example of when you showed initiative?