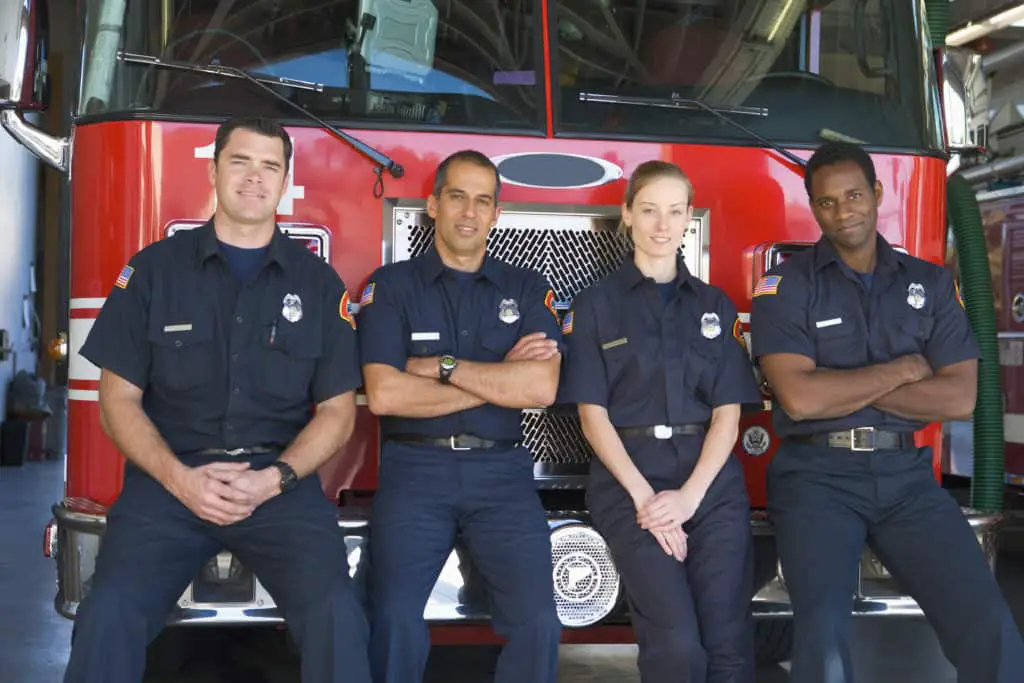 Firefighters have a difficult profession that takes work, dedication, and determination. Hiring officials strive to examine a firefighter's intellectual, behavioral, and physiological readiness for the work during the interview. Examining a typical fire department survey questionnaire will assist you in preparing for this assessment. We've put up a list of firefighter interview questions with examples in this post.
Firefighter Interview Questions
Which achievement will you be particularly satisfied with by the end of your career?
The above question focuses on your motives. Although the job of a fireman may appear exciting, it is critical to embrace it realistically. Therefore, interviewers are seeking people with clear priorities.
For example, I will be most pleased to have taught and supervised future firefighters, ensuring that my neighborhood is protected and supported even after retiring.
What would you do if a citizen became enraged?
People get emotionally charged in severe emergency circumstances. Therefore, firefighters who know how to manage such situations calmly and responsibly are sought after by recruiters.
For instance, With every citizen, my first focus is their safety. I'd make certain the person is out of danger. I will then politely listen to their concerns, validate their feelings, and give an answer.
What would you do if another fireman was trying to steal?
Within society, firefighters are treated with the utmost respect. Interviewers want to discover if you can work as part of a team and keep people accountable while also assisting the unit in maintaining these criteria.
Answer: Should I catch a theft, I would confront the offender to ensure that I understand what I'm seeing. I will indeed notify the encounter to my office if there was no plausible reason or if I did not believe that person's story.
When you do not really know the answer to a question, so how would you reply?
Though firemen must be well informed, there'll always be circumstances in which they are unsure how to go about it. So when it comes to asking for assistance, the hiring manager is searching for applicants who know how to do so. 
For example, If I'm not aware of handling a problem, I contact a supervisor or coworker for help. It's crucial to acknowledge when to rely on others' experience and skills, as this is the most effective method to broaden your overall depth of knowledge.
Would you ever defy a command from a superior? When and why would you do it?
In a crisis, communication skills are essential, and firefighters are often required to pay close attention. Still, there may be times when disobeying an order is justified, and employers would like to know if you can spot these circumstances.
Answer: Well, I would defy a direct command if it were to become explicit that doing so would endanger someone's life.  It's conceivable that the individual who gave the command didn't have a full picture of the situation at the moment. When deciding what to do in an unexpected crisis, I feel critical thinking and thorough judgment are always necessary.
What made you want to work as a firefighter?
Your desire to become a fireman is a reflection of your values and interests. This is a tough job, but it may also be satisfying for those who are motivated. Therefore, interviewers are searching for persons that are motivated by their work.
Answer: I've always been impressed by firefighters' critical role in emergency conditions. My objective is to be one of the first individuals on the incident scene to help my neighborhood.
What steps have you taken to prepare for a career as a firefighter?
Your knowledge and skills show potential employers how well qualified you are. Interviewers are looking for experience and activities that are related to the job.
Answer:  I've completed CPR and first-aid training. I've been a volunteer fireman for three years and follow a tight exercise routine to be in shape for the job.
What do you think a firefighter's everyday tasks entail?
Firefighters are responsible for a variety of tasks in the community. Interviewers assess your understanding of the role's responsibilities. They're usually searching for someone who can look past the basic job responsibilities of attending to disasters.
Answer: When firefighters are not summoned to an emergency, I think everyday tasks include training, administration, and civil service. 
How will you and your family handle a firefighter's schedule?
Firefighters frequently have four days on, four days off, causing them to be away from their family for numerous days and nights at one stretch. Therefore, it's critical to inform your boss that you've devised a strategy for making this timetable fit with your personal life.
Answer: Because my spouse works from home, he may change his schedule as needed. He can easily pick up our kids out of school or drive them to school every day while I'm on duty, and I can exchange them on my days off.
What would be the most crucial characteristic of a firefighter?
Devotion, teamwork, adaptability, physical strength, morality, and problem-solving abilities are just a few of the qualities a successful fireman possesses. In addition, employers would want to know that you give more importance to your work.
Example: I feel that the most crucial attribute of a fireman is commitment. They must be committed to assisting their colleagues, helping the community, maintaining their health, and achieving the maximum benefit in any scenario.
What is the major function of the fire department?
This question informs employers how well you understand a fire station's priorities and mission. Fire departments are responsible for various responsibilities, so you must grasp their breadth and relevance.
Answer: Though a fire department performs various functions in the community, its sole objective is to safeguard people and property.
What steps would you take to assist the firefighting dept's education initiatives to improve? 
A fire department's primary tasks include public education and disaster response. This question allows you to demonstrate that you are familiar with this position. Interviewers are looking for intelligent and well-educated individuals who will contribute to the growth and advancement of public education.
Answer: The fire safety initiatives provided in primary schools have always impressed me. I'd want to see these services extended to include other organizations, such as our regional boy scouts. Because many of our society's scouts are homeschooled, this might assist and enlighten many of the youngsters who would otherwise be unable to engage in these activities.
What would you imagine a firefighter's job will look like in another five years?
The public service business can be impacted by advanced technology, new techniques, and changes in the economic or political scene. Your thoughtful response to this issue reflects your dedication to a long-term career as a fireman.
Answer: I'm interested in the possibility of robots to aid with firefighting. New technology and equipment may make it feasible to launch a robotic response team inside sites where a human firefighter would be particularly risky.
What kind of contribution would you make to our fire dept?
Individuals who work in a fire station form a close team where each person plays an essential function. Prospective employers search for new firefighters who would fulfill a need and contribute to the team as valued assets.
Answer: I'm highly disciplined and detail-oriented. I enjoy evaluating methods and techniques to improve their efficacy. I'd put in a lot of effort to assist our department in becoming one of the best.
Why are you interested in working for this particular fire department?
Firefighters are heavily committed to their communities and should be familiar with the people they serve. Show that you've done your homework about the dept and its local region by providing a response that's tailored to the community's requirements.
Answer: I was born and raised on Indianapolis' east side and am aware of the city's neglected neighborhoods. I'm excited to give back to the community where I grew up by offering public safety and education in underserved areas.
Comprehensive Firefighter Interview Questions
In-depth interview questions allow the recruiting manager better to grasp your attitude toward the life of a firefighter. In addition, these questions can assist the hiring manager in gaining a better understanding of your motives and the value you will offer to the team:
How do you balance your work, family, and social life?
What's the most difficult choice you've ever had to make, and how did you deal with it?
How do you deal with pressure?
How do you set your goals?
What is your routine for maintaining your physical health and continuing your education?
When you're not on duty, how would you spend most of your time?
What would you do if you discovered a coworker was harassing you sexually?
Explain why dignity and commitment are essential to a firefighter by defining them.
As part of the recruiting process, we will conduct a thorough background check. Is there anything you'd want to see?
Are you on the recruiting lists with any other fire stations, and would you relocate if offered a position from another city?
Latest Firefighter Interview Questions with Answers