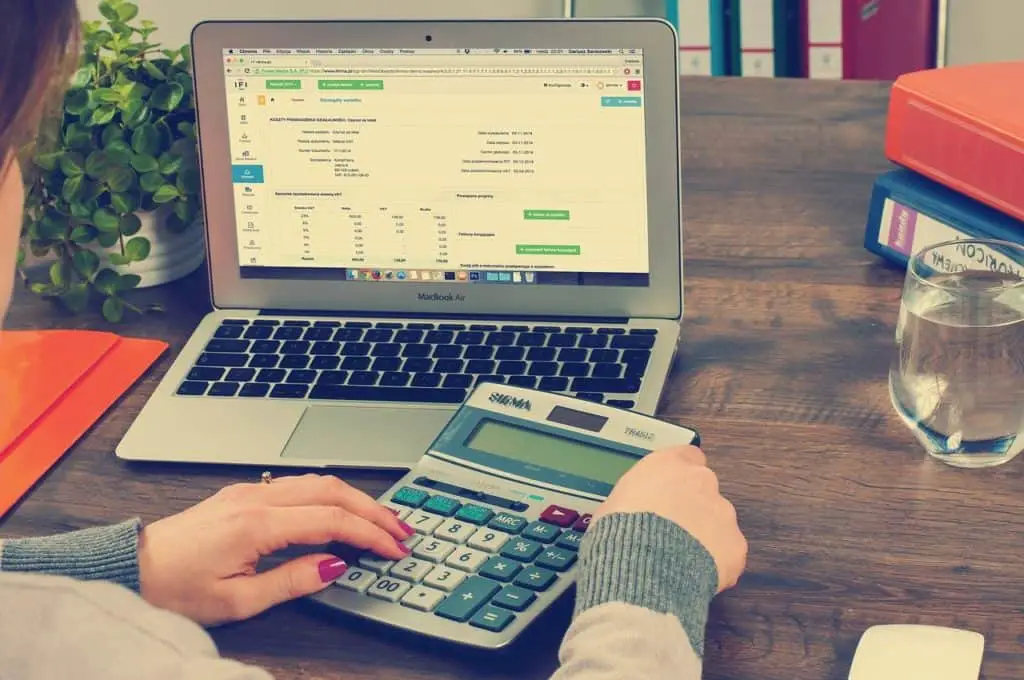 Job interviews can be tricky. For example, a wrong answer to an important question could be why another candidate is chosen over you for the position. This can happen especially when you're interviewing for a position as competitive as a financial controller. To keep this from happening, we've come up with a list of ten likely interview questions to help you prepare for that next interview–and land that dream job.
How have you helped your previous employers reduce costs?
If you've done anything in your previous position that saved your employer money, your interviewer would want to know. Questions like this determine if you can develop cost-cutting measures to help your new employer save money and add to their bottom line. 
Answer: When I started my last job with a marketing firm, my firm spent a fortune on electricity bills, traveling expenses for annual meetings, and advertising.  I found we were spending twice as much money as our competitors in these areas, so I had to develop strategies to cut down on costs. First, I ensured we changed our office appliances to energy-efficient ones and made sure to unplug our appliances when they were not used to save on electric bills. As for advertising, I helped the firm change our marketing strategy from traditional advertising to online marketing because it was cheaper and more effective. Instead of incurring huge traveling expenses attending the firm's annual meetings, I advised we hold meetings via video conferencing to save on travel expenses. By making these changes, my firm was able to help the firm save over s10.000 dollars on expenses.
Which accounting software are you most comfortable using?
In asking this question, your interviewer intends to find out if you possess the much-needed expertise in using cutting-edge accounting technology. You should tell the interviewer if you're skilled at using one or more available accounting software. If there are any you've used in your previous jobs, you should let the interviewer know.
Answer: I have experience with a wide range of accounting software. I have had to use software such as Sage, Freshbooks, Quickbooks, and Xero, to mention a few, for bookkeeping, budgeting, and inventory management in my previous jobs. So I am quite comfortable using any of them.
What do you bring from your previous role that can add value to the company?
Interview questions don't come bigger than this. If you're paying for something, you'd like to know if it's good value for your money. Companies think the same way too. So before hiring you, they'll want to know if you can help them create value for their customers. With this question, the interviewer wants to know if personal qualities, skills, and experiences you bring from your previous job could help the company achieve its goals.
Answer: I am aware you need a highly motivated and experienced financial controller with strong leadership and organizational skills and a background in accounting and finance to handle your accounting operations. I feel I have all of these qualities and experiences and much more. First, I have a deep passion for accounting, and I am committed to life-long learning. Second, in my past and current roles, I have honed my leadership and organizational skills overseeing my company's accounting department and assisting in hiring new staff while enhancing financial processes. As a financial controller, I have planned and prepared budgets in my five years of work, created financial reports, advised on best practices, and filed tax returns, amongst other things. If hired, I can add value to your company with my vast array of skills and rich wealth of accounting experience.
What's the most challenging financial problem you've faced and overcome?
The interviewer knows you're human and that you couldn't have lived a charmed life in your previous job–you must have had your fair share of problems. This question is intended to reveal your approach to problems. In addition, the interviewer might also be interested in learning how you powered through a difficulty in your past position by sheer force of tenacity.
Answer: That would be poor financial reporting. The last company I worked for had difficulty maintaining accurate and up-to-date financial records. This lack–or absence–of proper bookkeeping caused all kinds of problems for the company. To begin with, it was difficult to keep track of cash flow or perform an audit of the company's books or determine the company's true financial position. It also led to poor budgeting by the budget committee at the start of every financial year. So when I came on board, I was tasked with harmonizing the company's financial records and maintaining proper bookkeeping. It was a tough task, but I was able to pull it off with the help of the automated accounting software NetSuite ERP.
What are your salary expectations?
When the interviewer blindsides you with this question, it's intended to achieve two purposes: On the one hand, they want to know if they won't break the bank to retain your services, and on the other, they want to get an idea of what you think of your worth. So, whatever you say, be sure it's an accurate reflection of your worth as per your work experience and educational background. Take care, too, not to sell yourself short or price yourself out of a job.
Answer: From the research, I have done, I am aware that someone with my experience and background is between $50,000 and $70,000. So I am open to offers within this range in addition to any other package or employee benefits you might offer.
Tell me why you are leaving your last job as a financial controller?
Your interviewer is checking to see if you've genuine reasons for quitting your current job for a new challenge with this question. They'd want to know if you aren't just running away from confronting an ugly situation at work. They're also looking for signs you won't be looking to move on again just months into your new position.
Answer: I am leaving not because my current job isn't fulfilling enough but because I am not comfortable with the long hours required. I am a single parent with two kids to raise, and having to work such long hours has taken quite a toll on my family life and kids. Even though I earn enough money to make them comfortable, I feel like my work is prioritizing my being with my children because of my busy work schedule. 
Why do you want to work here?
If you've done your research on the company, this is a question you should answer with remarkable aplomb. It's just the perfect opportunity to wow the interviewer with your knowledge about the company by telling them what you most love about working. Don't hold back. Be as frank as you can.  
Answer: I feel your company is a right fit for me for many reasons. First, I want to work here because you offer excellent employee training programs. Second, as someone committed to continuous self-development, I feel your programs will offer me many learning opportunities to grow and develop my career as a financial controller. Furthermore, I believe the positive work environment and the friendly culture here will not only bring out the best in me but also help me connect meaningfully with other employees. Finally, as a working parent, I like your flexible work hours too, because it means I'll be having more to spend with my kids.
Where do you see yourself in five years?
Do you see yourself growing in the position and having a successful career as a financial controller? If yes, then the interviewer would be dying to hear you. Questions like this will reveal if you'll continue on the job long into the near future. If you intend to change jobs down the line or don't see a future in the position, you must keep that to yourself.  
Answer: In five years, I see myself becoming an accomplished, well-rounded financial controller with a range of outstanding accounting skills to take on more complex accounting work. I would also like to have developed my leadership and team management skills so I can better manage and inspire my team members to improved productivity. Finally, I'd love to have seized every learning opportunity to grow and learn on the job.
Who has impacted you the most in your career?
Here, the interviewer wants to know if there are people in your life whom you are most grateful to for giving you a leg-up early on in your career. It can be anyone from your parents to your friends to your former employers. 
Answer: I would say that Mrs. Ellen, my first boss, has had the most impact on my career. When she offered me my first job as an entry-level financial controller, I was a little inexperienced, so I didn't have enough confidence in my ability to succeed. She was anything but critical even when I made mistakes. Rather she took me in hand and taught me everything I needed to know to excel in the position. With time, I grew into the role to the point that I could handle things independently. Without her mentoring, I doubt I would have survived those unnerving early days of work.   
What are your hobbies?
By asking you this question, your interviewer wants to confirm that you don't live for your work but that you have a life to return to after work. Share any hobbies you have with the interviewer, particularly those that dovetail with the position or improve your work performance.
Answer: I love writing and playing chess. After a long hard day at work, I love running home, sitting by my computer, and typing my worries away. Writing helps me relieve work stress and improve my self-awareness. When I am not writing on the weekends, I normally have friends over for a mini chess tournament. With chess, I know I can always take my problem-solving skills up a notch. 
Financial Controller Interview Questions