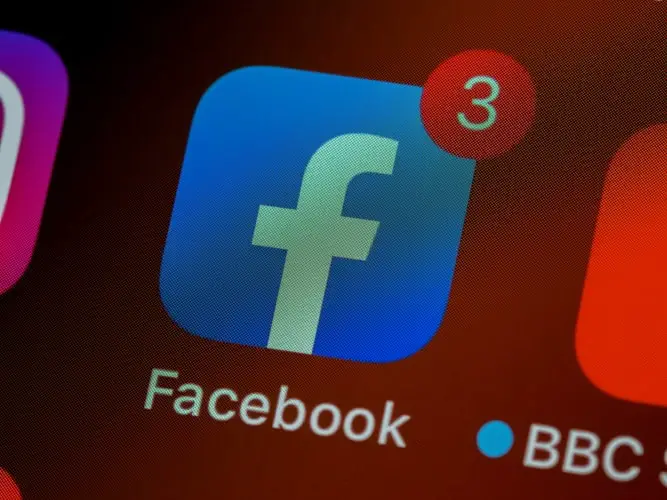 If You Don't Know About Facebook Interview Questions, Now You Know!
Introduction
Facebook is one of those social media platforms which has millions of users worldwide. The App has given its users a single platform where they all can connect with each other by making friends from all around the world. It's an online community that also allows its users to customize their profile status, search for friends, send others friend requests, post photos, and videos. Facebook also helps and provides businesses a platform to increase their reach to the customers and to spread their business globally through its advanced application features.
It has become a must-to-learn phenomenon that cannot be avoided for either making online friends or building businesses. To build up such a huge empire of billions of dollars in worth Facebook must have had a bulk of skillful employees who have had worked to maintain the position of the company but before they've had got the job at Facebook they must have gone through the interview process. In this article, we will be going to discuss it in more detail.
Mark Zuckerberg founded Facebook in February 2004, Cambridge, Massachusetts, United States. Within a very less time, the company started making a profit of millions of dollars. Every single person who has knowledge and experience in either the IT sector or management wants to work with Facebook. There could be many reasons that one wants to work with Facebook but one of those reasons could be a healthy workplace environment and yes, of course, a handsome amount of money which they pay to their employees. Every year the number of applications that Facebook receives is huge but only a few of them can make it through the interview process. I know it's a bit scary to hear this out but don't worry you'll be going to make it through.
Your selection or rejection depends upon many facts but one of those factors is that how confident and aware you are about the job profile for which you've applied. Some people take the interview process casually and thus, they pay the price by getting rejected during the interview process. So let's begin with what Facebook is?, How big it has become over a period of time? How you can get a job at Facebook?, What is the interview process at Facebook?, Etc.
What is Facebook?
Let's talk about that how Facebook has evolved and what more does it have for its users to explore. Like any other social media community, it has been changing constantly a lot and maybe that is the actual reason why it has been generating a whole lot of revenues. In the starting days of Facebook, you cannot even attach your University with your name unless you've got a .edu Email address and also the Facebook has always given so much freedom to its users to visit the other person's profile and like and comment on their posts.
As soon as the beginning of the year 2006 it completely removed all the bars like earlier in 2005 the general public were not able to create an account but from 2006 the networking site was open to all worldwide over the age of 13. And from this time only Facebook had launched it's new which we called status with this, you can update your Facebook friends about your current mood, trip, emotions, etc. But over time, this entire concept of giving more and more freedom to users was found to be a cause of immense threat to the privacy of others.
Hence, Facebook began to regulating things and also introduced some features to make sure that one can secure his/her account if he/she wants to do so. You might have been wondering that why do people are still using Facebook in such large numbers when at the same time there are many other social networking sites where you can connect with the ones you care about. Facebook has such vast popularity only in the USA itself that the other websites also work to integrate Facebook. This makes Facebook even more convenient for the users as they can use all the other internet web services by only making a Facebook account. You can connect with businesses and celebrities, it enables you to use Social plug-in across the internet, use your Facebook account to connect with other internet services, etc.
Big Facebook Is?
More than a quarter of the entire world's population uses social networking apps such as Instagram, WhatsApp, and Facebook. Once Facebook was asked by a government official about how do they make money considering the fact that they are not making their users pay?, And its founder replied through Advertisements. Yes, it's true! As the social networking site has already gained so much popularity among its users and it has become a platform where millions of people are spending their time it's easy to open the platform for the companies, advertisers to show up themselves in exchange for some handsome amount of cash. As Facebook is charging so much from the advertisers, companies hence, the advertisements on Facebook are totally different from the normal T.V Ad's, approximately 99%of their revenues are being generated from these Ads.
In the beginning, these ads were normal with no such sophistications but now they are displaying more targeted Ads considering the targeted audience. Well, these companies are paying them millions just to have a reach to a large number of audiences within the shortest period of time and that is what Facebook exactly does. Every Ad that you have ever seen was specifically designed to target the audience of your age group and of the same likes and dislikes. The Facebook family always keeps a check on that every single Ad should directly reach its targeted audience, for instance, they will never show a vegan person an Ad for a chicken burger and that is why the corporates want to show up their Ad on Facebook.
Type of Questions asked at Facebook Interview
Well, it does not matter for which post or profile you're applying for but at the end of this article, you will going to get all your queries sorted out regarding the interview preparation and questions that the interviewers at Facebook ask repeatedly and how you can answer them correctly to secure your dream job at Facebook. First of all, many of you often think that what dress code you should prefer while going to the interview? ,  I advise you to do not wear anything informal or funky even if they have not mentioned anything. Always try to be formal with both your outfit and your conversation. Now let's directly begin with the questions you might get asked:-
Gentleman, Please introduce yourself?
This is the very first question that you might have asked by every interviewer at the very beginning of the interview process irrespective of the company. So, to make your first impression very you make take care of the fact that you should only speak the things about yourself which Facebook is looking for. Your qualities, your abilities, your weaknesses, your strengths, your interests about the job profile for which you are applying for, how you will be going to contribute to the company's mission, your diligence and perseverance, and what they will get if they hire you.
Why do you want to work with us?
I'm pretty much sure that you will definitely be asked this question. Every company or firm wants to know that why this specific applicant wants to work with them only, What he is looking for? What does he expect from a company after getting the job?. I know that half of the candidates will either give very random replies like they want higher salary packages or so and the other half will say very similar answers to one another but to get hired at Facebook you need to give some outstanding answers which will grab the attention of the Recruiters. First of all, tell them that you are very much influenced by their impact on the outside world, you like the type of atmosphere which Facebook has at its workplace, the evolving nature of their company.
Tell them that you always wanted to work for a company that is progressive and innovative so that you can also develop yourself by playing a significant role in it. Please make sure that you make an interviewer feel that you have a lot many reasons to work with them. There could be many other things that you may want to include while answering this question but these are the main points that you must include to answer this question very well.
Tell us about your previous workplace when you substantiate Facebook's one of those core values?
To be able to answer this question I would rather advise visiting Facebook's website to find out exactly what are their principles and core values as this is not any question which you can easily answer to. But to give you an idea you can tell them about what you've faced random difficulties and obstacles at your workplace due to workload or any other problem and there was no hope of getting it over. But with your hard work and the support of your team members you made it right through it. So, in this, you can tell your earlier life experience meanwhile relating it with the core values of Facebook. Like any other company it also wants diligence and perseverance.
Tell us about the time when you have found yourself failed or about your failures?
Never make a fool out of yourself in front of interviewers by saying that you have never failed because for one time or another we all have failed. So, don't hesitate in saying or talking about your failures, it does not matter that how many times you have got failed in life or at the workplace but what really matters is how you have had handled things right after facing a failure. And here is the key, tell the Recruiters about how you faced a backlog but you did not broke instead, you cleaned up all the mess. Tell them that you have learned a lot from your failures and with your observance to correct even the minute mistakes you have never repeated the same mistakes again. Your honesty and your skill of observing the details will definitely be going to make an impression on the interviewer.
Have you done any sort of teamwork or any collaborations?
Facebook is a community that requires you to work collectively and you must convince by answering this question in such a manner that you are the perfect person for them to hire who is teamwork friendly. First of all, tell them about your previous collaborations and teamwork projects so that they can get an idea that you have prior experience of how this whole thing works. Convince them that you have carried out the entire collaboration with all your efforts, you have taken care of the client's competition in the market, you have contributed to creating a healthy workplace environment for your fellow teammates, etc.
Where do you think of yourself in the next 4-5 years or where you will be going to take this company in the upcoming years?
This is one those of repeated questions which many of the interviewees get asked to but not all can answer it well. To answer this question you must understand the requirements of the company from you and then only you should answer their questions. Don't just get into a rush to answer it quickly you need to get yourself prepared before the actual interview for this question. Your selection to Facebook will depend on this question as the interviewer wants to know about your future and career plans which must relate to the growth and success of their company. Nobody will be going to hire a person who is not sure about his or her career or future. So, tell them your plans meanwhile telling them that the success and development of their company is also a significant part of your next 4-5 year plan.
Conclusion
Facebook is a millionaire tech company and only wants the best employees to work with them. Every year they receive hundreds of applications and each of them can make it through it. And there could be times when you won't be receiving any sort of feedback from them but still I advise you to be patient. Try to connect with their managers or recruiters through LinkedIn or official E-mail addresses. During the telephonic or a video interview you must present yourself as a professional and humble person. And a bonus tip, don't ever try to lie to your recruiting team for instance, about your previous salary packages. It will not take much time to verify all the information provided by you that whether it is true or not. Considering the fact that everyone who applies for the job at Facebook does not get hired by them, you must keep your confidence as it is. It does not matter that if they have hired you or not but at the end of the day your self-confidence and hard work will going to give you more than what you actually deserve.
FAQ
Answer: It is social networking Application designed for texting and making friends.
Who is the founder of Facebook?
Answer: Mark Zuckerberg
Where are the headquarters of Facebook?
Answer: California, USA
Facebook Interview Questions and answers