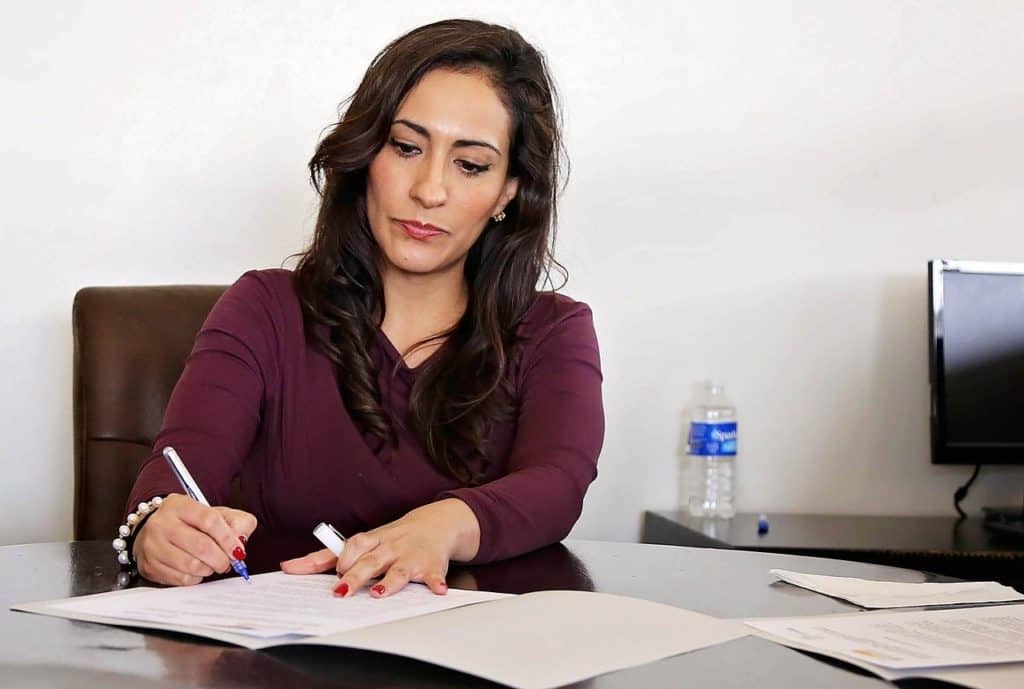 Overview & Purpose
At an executive-level role, you have to make sure that every activity in the company fits together, inside and outside of the organization, which involves understanding products, services, departments, everything in the process of developing the product and bringing it to market or service. We will discuss Executive Level Interview Questions here in this article.
Being at a senior job level needs a significant amount of knowledge and experience. Knowing about selling the product, developing it, creating the market campaign, and cooperating among these activities are important, but knowing the causes and effects of doing something and not doing something needs to be considered. Hence, as an executive, you have to see the entire picture, which means your working knowledge of that organization and its market and everything it involves.
It is time to cover the essential questions asked in the interview for an executive-level role and help you stand out from the crowd of interviewees. These questions will help you in your application for an executive-level job and about stepping up the ladder and being more than what you are doing and raising your career goals.
Executive Level Interview Questions
What do you know about us (the company)?

Understand the company and demonstrate your knowledge about it. 
Take your time and thoroughly do your research about the company. Try to search and investigate the sources that can give you insights into the company. Study them well, not only through their website but also on their social media platforms. Make sure you know what they are up to and look them up in articles and magazines in which they are mentioned to learn as much as you can about them. It would always be a good idea to show that you know the person interviewing with you, look at them on their LinkedIn profile, and develop an overview of their profile. Engaging with the person in the interview can be another thing they are looking for. 
Why are you interested in working for our company? 

Show them you are passionate about their mission and what they do. 
Talk about how you see their vision and how much you are eager to help them with their company's goal. Remember that you want to show them you are aligned with their organizational mission and vision and understand their company and organization well. You need to express how you can make a difference for them. Start by confidently speaking that you have sufficient knowledge about the company, what they do, what they are up to, and their reputation in the industry. It is not enough just showing them that you are interested in working in their company, rather you need to demonstrate that you have read them and have developed good knowledge about working in that company. 
Why are you interested in working for our company as an executive? 

Express your capability and ambition to be in a key role in the company.
Please describe how you see yourself leading the company to its vision. Start by mentioning your successful experiences in leading good vibes and exhilarating the work atmosphere for all the employees in the company to get their tasks done in the best possible way. Point out to your capability, according to your past accomplishments and experiences in your former jobs, to help them with achieving their company's goals. 
Tell me one accomplishment you are proud of in your past job experiences.

Talk positively about your related accomplishments.
Highlight your related job experiences and accomplishments aligned with the job description and address the key learnings you have developed in your past jobs. Express how you have developed to a level that you can confidently offer what they are looking for in an executive to be part of their company. Connect your past accomplishments and experiences with what the company wants to see in you, a key role in their organization.
What challenges have you been faced in the past working in companies and how have you tried to resolve them?

Confidently mention your past challenges and the related learnings.
It is essential how you could improve your professional characteristic in your past jobs. Tell them how you have been capable of resolving issues, the tactics, and strategies you would use if you encounter new challenges, and how you embrace the unknown because you can confront challenges and develop solutions to address them.
What is one main challenge that you see for yourself in this job?

Know the job you are applying to and the challenges you may face in it.
It is essential to read the job description and understand deeply what it is about, its fundamental tasks, key responsibilities, and its challenges. Express your passion & enthusiasm to work in the company and resolve the related issues with the job. You need to be confident and convey your passion and enthusiasm about working in the company. Your enthusiasm needs to be manifested in your voice, body language, and posture in a way that you can resonate in the interview so the interviewer can clearly see and feel it. 
How would you describe your leadership style?

Talk about the way you see yourself performing as a leader.
Explain how your leadership can benefit the company. The way you treat other employees and your engagement with stakeholders is significant for executive-level jobs. Knowing that a lot of responsibility is on your shoulder, and you need to motivate employees every day to do as best as they can in their tasks and responsibilities can demonstrate you as an influential leader. Remember to tell them how you care about other employees and the company's mission and vision and how much you see your leadership style contributing to fruitful explorations for the company.
How would you approach as a representative of the company in media?

Show your representative character as an executive.
Make them confident that you can be the executive that cares and takes responsibility in every situation that the company faces. Explain how you would mitigate the situation during an organizational crisis and describe a situation when the company has interesting news to share with the public.
What are three main qualities that you have developed to be an effective company executive? 

Name your major executive traits that ensure you can be a good fit.
Point out your powerful characteristics that are essential for a great leadership position in a company. As an executive, you need to have developed the fundamental characteristics of an effective executive. Express your past accomplishments in related positions and connect that to what is necessary for this executive position. Show that you have been in situations where you could gain the required knowledge and experience needed, making you qualified for this job.
How would you make a balance among your different responsibilities as an executive? 

Express your knowledge and experience in prioritizing your tasks.
Remember that as an effective executive, you need to demonstrate sufficient prioritizing skills. Talk about examples of your former professional experience in which you have successfully used your skills and capabilities to make decisions and prioritize your tasks and responsibilities.
What are the three major accomplishments that you are proud of? 

Describe your three accomplishments from past experiences.
Remember that connecting experiences to the knowledge you have developed can catalyze your qualifications and help the interviewer develop a positive idea about your executive capabilities. Try to connect your past accomplishments with what you are empowered to offer for the position and explain how you can help the company accomplish its ambitious goals by what you can offer for the executive position. 
Highlight your personality's strengths that you can use as drivers for an effective executive role. Point out examples from your experience and describe how these strong traits can help you in the role to be an effective and powerful executive.
What are your weaknesses, and how do you deal with them? 

Talk about your three strengths that work as key traits for this role.
Address your personality's weaknesses and talk about the ways you can control and deal with them. Every person has weaknesses, but you must be aware of them, and you can deal with them in a way that does not harm your important executive responsibilities.
What are your weaknesses, and how do you deal with them? 

Talk about your three strengths that work as key traits for this role.
Address your personality's weaknesses and talk about the ways you can control and deal with them. Every person has weaknesses, but you must be aware of them, and you can deal with them in a way that does not harm your important executive responsibilities.
Explain the way you make the most important decisions for this role. 

Express your powerful decision-making approach.
Describe your approach to make the essential decisions in your former professional positions. The way you make your decisions can be determined by demonstrating your qualification for an executive role. Point out your important decision examples according to the knowledge you have developed and accomplishments you had in former positions.
When analyzing information, what is the most considerable aspect for you? 

Explain how you analyze data and the most important things you consider.
Remember that your former professional experience and the most important decisions you had to take are greatly involved with your past and future accomplishments. Describe the strategies and methods you use in data analysis to make the best possible decisions.
What do you think we can do better in our company? 

Talk about your expert opinion based on the knowledge you have from the company.
This question can assess your knowledge of the company. When you are doing your research about the company, try to develop a deep analysis of them. One thing can be competitive market analysis, analyze them to develop an opinion about where they sit in the market. Study deep about them to understand where their shortages are. Try to see where the competition is beating them up. Make sure you deeply understand their products and/or their services and how they go to market. You need to know all this info about a company before you get into the interview. Consider that because you are at the executive level, you have to see the complete picture about the company and see where they are and where their opportunities are. That is why you need to get thorough research about them.
What do you think is the biggest challenge in our company, and how would you deal with that as an executive? 

Develop a good understanding of what you think the biggest challenge of the company is.
This question shows that your knowledge of the company needs to be at its highest degree. If you have done your research, you can form a comprehensive idea about its challenges and what they are facing where they are in their journey. Connect your understanding and research with your knowledge and professional experience to provide expert advice on how to confront their challenge and successfully overcome it. 
How would you implement and lead a big change within the company as an executive? 

Describe your approach to making and leading organizational changes.
It takes powerful executions, strategies, and tactics to plan an organizational change and successfully implement them. Changes within the company need courage, strategies and more importantly, they need effective leaders and executives. Your answer to this question helps the interviewer develop an idea of your executive personality and assess your qualifications and eligibility for this role, so make sure you have prepared a comprehensive answer.
Do you have any questions?

Make the interview an engaging conversation.
Do not only be the person who answers all the questions and leaves. Instead, try to turn the interview into an engaging conversation. Asking the interviewer challenging questions can make the interview more interesting and engage both the interviewer and you in a conversation. Sitting in the interview answering all the questions is not the only thing they may want to see in a person at an executive job level, yet showing them you are proactive and engaging in the conversation can give them an idea of finding good communication skills in you. Ask them questions about past or current conditions the company is facing and make them sell you on working there. In every question, sell you on themselves and let them also sell you on themselves.
Conclusion
For an executive job, you need to be prepared not only by your knowledge and expertise but also for answering questions that are decisive in assessing your eligibility and qualification. Make sure you are well prepared for the above answers before you go to the interview.
Latest Executive Level Interview Questions 2021