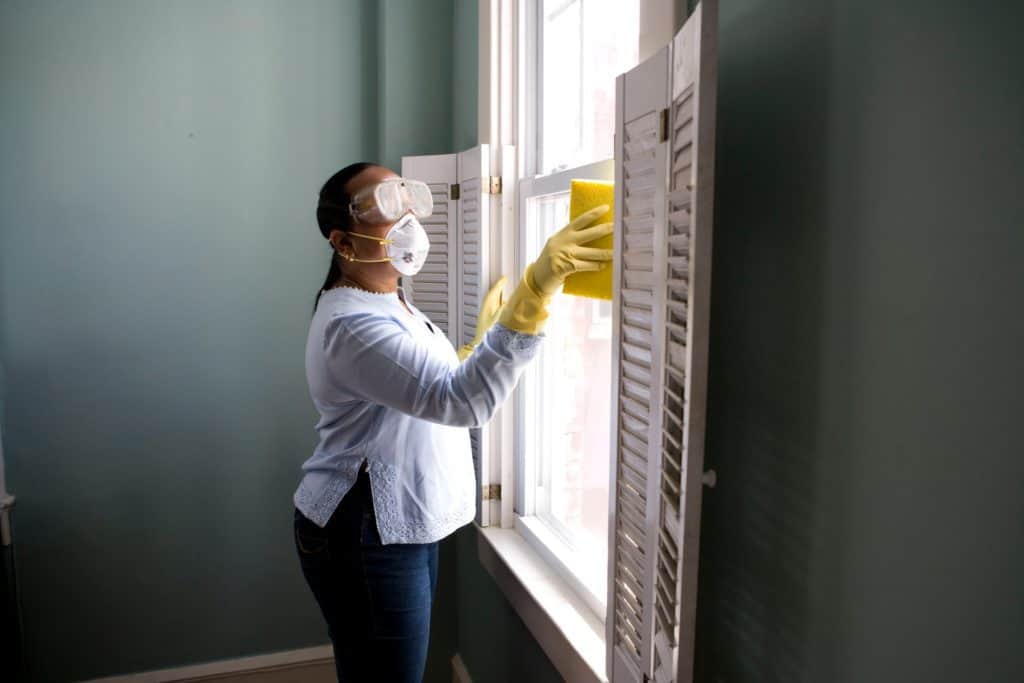 Cleaners keep the areas in which they are assigned tidy. We will discuss Cleaner Interview Questions here in this article. Cleaners operate in a variety of locations, including homes, workplaces, and public places. While interviewing cleaners, the best candidate would be physically fit, detail-oriented, and capable of working with little supervision. Be careful of applicants who lack organizational skills and understanding of cleaning supplies. While cleaning is a basic chore, it carries a lot of responsibility. You'll be responsible for various tasks, and you'll need to ensure that your job is of a high level, completed quickly, and following your company's cleaning requirements.  
Ensure you know what type of questions the recruiter can question you before going to the interviews regarding cleaner employment. In the interview, candidates will be evaluated on their understanding of the cleaning procedure and the products & equipment they are capable of using. In addition, the interview procedure will assess their capacity to collaborate with others and function independently. To get the interview question with sample answers, continue reading and gain more knowledge about answering the cleaner interview questions. 
Who is a Cleaner?
Cleaners seem to be in charge of maintaining their workplace looking decent for their coworkers and other guests. Cleaning, mopping, & buffing are used to clean & preserve the floors and the walls, windows, including doors. Trash is disposed of, floors are vacuumed, and cleaners clean spills.
Cleaners will also be looking for potentially hazardous items or actions that might endanger security and management. Although they are not security personnel, appropriate reporting can assist in maintaining a secure workspace.  A cleaner must not try to move something particularly dangerous; rather, they should notify their supervisor and another approved authority.
Salary 
In the U. S. Cleaner's average annual income is $27,473. According to 90 salaries, the entry-level Cleaner having less than one year of training can look to make an average salary of $11.17 per hour. Considering 610 salaries, the average total salary for a beginning career Cleaner having 3-4 years of experience is $11.85. Looking at 250 salaries, the average overall salary for mid-career Cleaners having 6-9 years of experience is $13.02. According to 210 salaries, the total average salary for experienced Cleaners having 10-20 years experience is $13.63. Workers make an average yearly salary of $15 in the latter years of employment.
Cleaner Interview Questions with Sample Answers
Question 1: Please tell a little something about yourself.
Answer: For the last ten years, I've been employed as a cleaner in academies, housing & commercial buildings, as well as companies. I am an expert cleaner who knows how to use the proper tools & equipment to get the job done effectively. I enjoy my job and am constantly striving to create a difference and know everything about it in terms of improving.
Question 2:  Who told you about this position?
Answer: Your firm was seeking extra cleaners, according to a relative who is also employed in your company.
Question 3: What characteristics do you hold that enable you to be the best applicant for this job?
Answer: I am a seasoned cleaner with a thorough grasp of sophisticated cleaning techniques. I am a good communicator who gets along well with people. I'm perfectly competent at receiving and obeying orders. Furthermore, I am highly prompt and have a track record of keeping excellent hygiene & cleanliness requirements at past jobs.
Question 4: What have been some of your responsibilities as a cleaner?
Answer: Being a cleaner, I've worked cleaning & mopping, washing countertops, and sweeping the floors, carpets & drapes, many other things. I've also handled responsibilities such as executing and recording normal maintenance & inspection operations. In addition, I am responsible for stocking and cleaning supply rooms, as well as garbage control.
Question 5: Do you have any experience with cleaning tools & equipment? 
Answer: I am proficient in the use of vacuums, dusty extractors, carpet buffers, utility trolleys, as well as automated floor washers.
Question 6: Do you prefer working alone or collectively?
Answer: I worked earlier in a major organization's group environment. That kind of setup was appealing because it allowed us to easily swap shifts or tasks when anyone wanted to take time off. In addition, I have a history of working alone with no monitoring.
Question 7: What sort of other people's behavior irritates you very much & how do you deal with it?
Answer: In reality, I am not upset when someone uses obscene language.  As a result, I rarely reply to such circumstances. I remain mute and continue with my task.
Question 8: How do you respond when you are criticized?
Answer: I constantly work with commitment and a desire to enhance my job quality. Therefore I typically accept instructions as well as criticism quite positively & make appropriate adjustments to my quality of service.
Question 9: What is your least favorite aspect of your job as a cleaner?
Answer: I enjoy every element of my job and can't think of anything I regret about it.
Question 10: Which type of cleaning technique do you use when others are around?
Answer: I am a strong believer that a cleaner's job should be visible. However, a cleaner should not be. Whenever I have to function just next to others, I maintain a lower profile and wait till a specific area is empty. If this same floor is wet, I also keep putting up warnings to keep people safe.
Question 11: Do you have experience in exterior cleaning?
Answer: I am capable of cleaning both inside and outside. I had to clean as well as wash roads, pathways, & grounds efficiently. Grounds upkeep in collaboration with gardening & landscape painters is also a specialty.
Question 12: Do you know how to clean devices like computer screens?
Answer: Yes. My existing job needs me to clean computers & associated devices. I recognize the cleaning products to use and how to use specifically formed cloths to clean this equipment gently & properly.
Question 13: How frequently do cleaning items & resources need to be cleaned, in your opinion?
Answer: I think about cleaning the items & tools I use every day. Condition monitoring, in my opinion, is preferable to trying to change equipment regularly.
Question 14: How do you arrange trash disposal?
Answer: I carry out the garbage every day, often more than once. I sort metals, papers, as well as plastic & store them in the appropriate containers. Then I make certain that the waste is appropriately disposed of as well as do not endanger anybody.
Question 15: Why would you intend to resign from your current position?
Answer: The firm for which I work is experiencing fundamental changes. When these modifications are implemented, my work will no longer be as difficult as it is today. As a result, I would like to transfer to a position where I could study more & ultimately contribute more.
Question 16: When was the last occasion a coworker became angry with you? and why? 
Answer: I previously worked with a cleaner who persisted in using a hazardous cleaning product. I mentioned my worry because we were employed at a preschool & there were also kids to keep an eye on. He became angry & raised his tone.  I attempted to convince him, although it was futile. I ultimately had to notify my boss since I couldn't allow anybody suffering from the specific chemical potential side effects.
Question 17: What methods do you employ to plan out activities for finishing a major cleaning assignment on your own on a strict timeline?
Answer: When I am charged with doing major work independently, I usually spend a little time preparing all day rather than going right immediately to ensure that I have a strong strategy in mind. I consider how cleaning activities affect others; for instance, dusting upstairs banisters may cause the basement flooring to become dirty again. Therefore I wipe the floors final.
Question 18: "Our cleaning personnel often have to perform as a team – could you give me an illustration of when you have effectively worked as a member of a team under any of your past positions?"
Answer: In my former position, I was expected to work as a team member to clean the campus before a family gathering. There were numerous cleaning jobs to complete in a shorter period than normal. However, we collaborated and assigned all activities to guarantee that the task was completed on schedule and good quality.
Question 19: What is your most significant weakness?
Answer: There are moments when I do not understand how to control myself. I need to take more pauses such that I would not burn out too fast.
Question 20: How do you feel regarding working in an atmosphere where you have to work frequently for the whole day? 
Answer: I enjoy functioning on my feet since I am physically flexible and powerful. Standing on my feet the whole day equals a good night's sleep!
Cleaner Interview Questions (15+ With Sample Answers)