You have recently applied for a call center manager job and are preparing for the interview. While you may be nervous, specific questions can help build your confidence in this situation. The following are some common call center manager interview questions that will give you an idea of what to anticipate when you go into the room.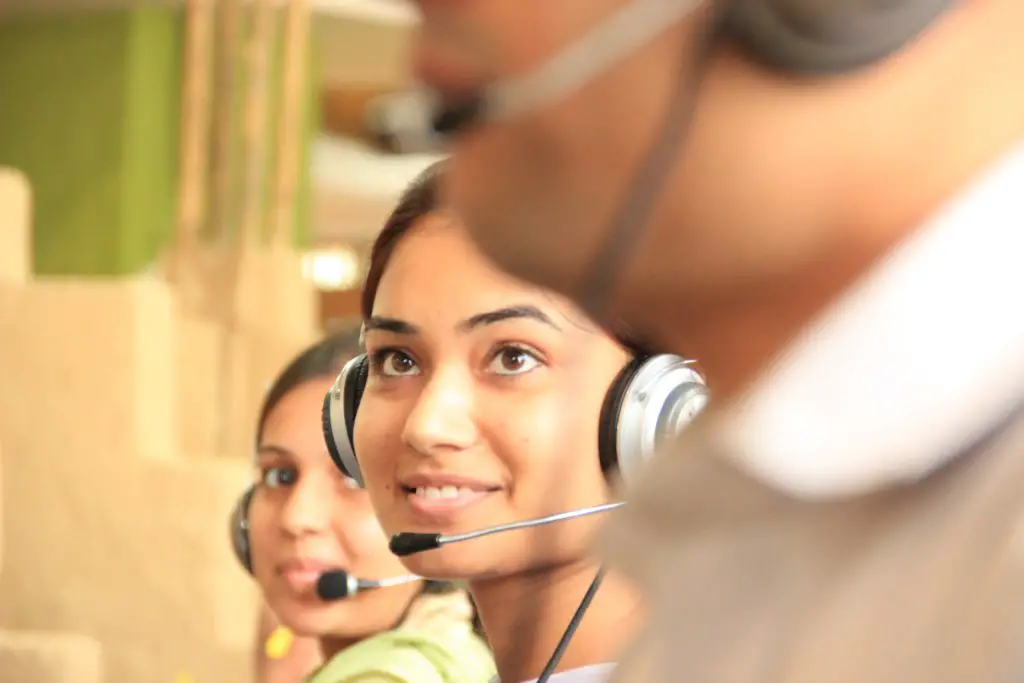 These tips will also teach you to answer these questions if they arise during your conversation with your interviewer. Take time to review each question below so that you can prepare yourself accordingly before heading into the meeting! There is no need to feel highly strung; knowing what might happen in advance makes it easier!
The Job Description
Call center managers hire, teach, and motivate their employees to deliver outstanding customer service. The company's goals, analyzing call center statistics, ensuring that the organization and its employees meet objectives, and giving dependable and efficient client support are responsibilities of a call center manager.
The questioner will ask and want to know what you think about the company based on your research. Mentioning the positive things about the organization or what impressed you when looking at their website is one thing you should include when answering this call center interview question. In addition, if there is anything negative regarding the company, discuss why you think it is essential and how it can be improved.
Experience With Call Centers
A call center manager role deals with many different statuses; therefore, the interviewer will know if you have any experience working in this environment before. During the interview phase of your application process, make sure you point out what work experience qualifies as call center experience instead of other types such as retail or restaurant work (which might not qualify).
If possible, give an example of when you dealt with similar challenges that would come with working at a call center, such as angry customers or lengthy phone calls. 
About The Salary/Benefits Package
While money is usually a concern, don't simply list the salary that you expect. The interviewer will want to hear how much money you need and why this specific company and job offer would be a good fit for you.
Additionally, if any additional benefits are part of your compensation package, discuss these with your interviewer.
When answering call center interview questions related to what skills or experience can help perform the job duties listed within the job description, it is essential to focus on what makes you a better candidate than other applicants who have been accepted for an interview.
Highlight 1 or 2 strengths that you think contribute most towards success in this position and then provide a few examples of times you have used these skills.
The Company Culture
While many call center manager jobs are similar, each company has its own corporate culture, which you must acknowledge during the interview process. If you've managed a team before, discuss how it is essential for employees to work well together to make the work place more efficient and, therefore, successful. Be prepared to answer questions about your experience with managing people by having examples ready.
Given your professional background, you will likely be asked to lead the department or team that this position falls under. Make sure that you mention any leadership roles previously held and describe how these previous experiences can help fulfill the duties required of this job.
Skills Required for Call Center Managers
When you are asked what skills are required to do this job, it is important that when answering call center interview questions that you not only mention the technical skills needed but also the soft skills. Point out how much experience you have with each skill listed and describe why this makes you a strong candidate for the position being discussed. For example, if someone has more technical knowledge than me, I can still be successful because of my ability to develop relationships with clients and solve issues quickly.
The interviewer may provide an example of a situation during your workday or even something previously posted on social media wherein appropriate behavior was lacking. Be ready to discuss how these situations would have been handled differently, keeping in mind company standards and policies.
Interview Dos and Dont's
During any call center interview questions, it is vital that you avoid coming across as unprofessional by not only paying attention to what you say but also how you say it. For example, if asked about your professional background, focus on portraying yourself in the best possible light rather than throwing others under the bus for their mistakes.
Another way job applicants can land themselves in hot water during a call center interview question is by being unprepared. Avoid this mistake by thoroughly researching the company including its website, news articles and social media postings so that no question is out of reach. Finally, when answering interview questions related to previous experience working in a call center environment or other relevant work history, ensure that all information provided is truthful and accurate."
About Your Manager
The interviewer will undoubtedly inquire about how you might work under the supervision of a manager with whom you have not had contact. Discuss what makes an effective leader, and then highlight your ability to work well with others, especially under pressure.
Be sure to discuss the importance of communication skills in this role as managers are expected to give employees clear instructions, which they must follow accordingly. This is also why collaborating efficiently is essential for any team working together towards a common goal.
Remember to mention anything else you would like to know before moving on to the next thing (leaving them with something on their mind). Also, make sure you acknowledge all information shared by the interviewer up until this point. Finally, if possible, relate what you've learned about the company and its goals to what makes you a good fit for the role.
About Job Security 
Call center managers are vital to a company's success. If you bring in more revenue or help save money, your employer will be eager to retain you.
While this might not be the number 1 place for people who would like a hands-off position with minimal responsibility, it can work well if you want the satisfaction of feeling that your hard work is noticed and appreciated.
You can expect the interviewer to ask how your experience as a call center manager aligns with the company's goals and its success as a whole. While this question is usually asked directly after discussing the history of the business, your answer need not be so specific.
This is because many companies have multiple departments or divisions, which might mean that different departments hold varying levels of importance for different companies at any given point in time. What you can do is discuss your ability to lead a team to success, the significance of communication in this role, and how you can operate under pressure.
Growth And Advancement Opportunities
The interviewer will want to know if being offered the call center manager job at their company would mean that you feel there are no opportunities for growth or advancement without leaving the company entirely.
Instead of focusing on this as a concern, highlight what you believe it takes to advance within such a role, such as putting employees' needs first before upper management and acting as an effective leader for those who report directly to them. Balancing these expectations with personal career goals is critical when considering whether or not you would be happy in such a role long-term.
During the interview process, you can expect questions regarding the company's growth and plans, especially since your potential position falls under many departments working together towards this goal.
Be prepared to share how you feel each department contributes to the business's success and what you could do if hired for such an important role. You should also mention any experience gained from previous jobs that may contribute to your ability to help achieve these goals. 
15 Call Center Manager Interview Questions and Answers
Q1. What makes you qualified for this job?
A1. One of the essential qualities that a call center manager must possess is excellent communication skills to lead their team effectively. I have previous experience supervising employees, which means that I'm confident in giving clear instructions while also guiding them to success one step at a time. My educational background has provided me with both the knowledge and skills necessary to excel in this role. If given the opportunity, I know it won't be long before I can prove myself an asset to this company.
Q2. How would you describe your management style?
A2. When considering what makes an effective leader, honesty, accountability, and trustworthiness are three traits that come to mind. I like to advance toward everything with an open mind and choose my words carefully since the final thing any manager wants is for their team to feel as though they can't speak up if something isn't working for them. As a head, you must understand what your employees are going through to guide them towards success immediately and in the long term.
Q3. Where do you see yourself in five years?
A3. Although career goals can vary from person to person, there are several necessary qualities that a successful candidate must possess. That includes staying organized and efficient under pressure while always maintaining customer satisfaction as one of their top priorities. My background in call center management has prepared me well for this role since I understand what's required when it comes to providing support for both customers and employees alike which is why I believe given the opportunity, I'd be able to prove myself as an asset not only now but also in the long-term.
Q4. What would you say your substantial challenge is going to be if offered the job?
A4. Not all companies operate in precisely the same way, which is why knowing that working for this company will allow me to challenge myself in ways that I haven't before is one of the main reasons it's worth considering. My previous experience as a call center manager has taught me to be strong under pressure while staying calm and collected when things get complicated. I am confident in my ability to work well under pressure and within fast-paced environments since I understand what's required of working for this company.
Q5. What are your salary expectations?
A5. One question you may want to consider preparing an answer for beforehand is asking them what they believe would be an appropriate starting range since not all companies operate using the same pay scale. If you're satisfied with what they offer, then it would be best to fill the position since you could always negotiate for a higher pay rate once you've begun working for them. However, if their salary requirements are either too high or too low, it's not worth wasting your own time by accepting an offer that won't potentially benefit either party.
Q6. Why do you want this job?
A6. Although this question may seem simple on its own, it's easy to send mixed messages when answering questions about why one wants a specific job which is why choosing your words carefully can make all of the difference between impressing recruiters and disappointing them. Some practical ways to answer this question include first researching both this company and the industry in general to give yourself a better understanding of why they may be looking for someone with your qualifications. Second, reassure them that you're confident in your abilities since this tells them you understand what's required to find success within this position. Third, if given the opportunity, show them how passionate you are about making things work by mentioning specific ways you'd plan to contribute to their organization's growth and overall success.
Q7. Why did you leave your last job?
A7. Those seeking employment at companies like this should never forget that honesty is always the best policy when answering previous jobs. If possible, try not to stretch the truth since it could backfire during the interview process. Not only could this cost you the job, but also any future opportunities that may be available should word get out about what happened during your previous interviews. Be open and honest about what led to your decision to leave while also reiterating why you're interested in joining their company instead.
Q8. What are three things your previous manager would like you to improve on?
A8. One way of creating an answer for this question is by thinking about both the good qualities and not-so-good ones that your previous managers used to say about you behind closed doors. Please pay close attention to how they'd speak about certain situations since these answers will give you a better idea regarding which specific traits stood out more than others when it came to your performance.
Q9. What are some of the important challenges you've faced in your previous roles?
A9. When answering this question, it's essential to be honest with yourself while also considering the size and scope of each position you've held thus far since these factors can influence how challenging they were. Also, don't forget to mention any successes that came out of working through those difficult times to give them an idea of why you feel confident enough to handle similar issues should they arise within their company.
Q10. What do you know about our company?
A10. Answering this question effectively can help convince employers that you are serious about joining their organization and knowledgeable about what they have to offer both now and in the future. This means naming specific products they currently have on the market and their plans for new ones. Third, try to find out more about who they are as a company by looking into what values their organization holds in high regard regarding business practices, ethics, and general management styles.
Q11. What is your greatest weakness?
A11. Regardless of how you answer this question, it's important to remember that doing so is only half of the process since recruiters will be watching closely to see how you respond once asked something like this during an interview. For starters, avoid making any statements that might portray you as too arrogant or far too modest since these are most likely traits that the interviewer will find unappealing. Instead, try to find a balance by talking about how you're actively working on becoming more aware of your not so strong points as well as taking measures to improve on them as time goes by.
Q12. Describe some of how you've overcome obstacles?
A12. Here you want to provide examples that include those things that forced you out of your comfort zone and those tricky situations where no matter what choices were made, they all led to failure. This allows employers to see that even when faced with a challenging moment where few alternatives stood out from the crowd, you always found a way to get things back under control and move forward with whatever comes next.
Q13. What is your dream job?
A13. Most employers won't expect you to have a specific position in mind but instead want to know that the goals they have for their company are shared by those who join them. This includes naming a role within their organization that best fits your skills and ambitions since it shows an understanding on both sides. If you can provide this answer successfully, you should receive serious consideration when making future hiring decisions.
Q14. Does working at a call center sound interesting to you?
A14. You can answer this question by saying it's an entirely new experience for you since, before the interview, you've never considered working within a call center before while also expressing some form of excitement at being offered the opportunity. This is because many people who start in similar roles have been able to find great success both on an individual level and when it comes time to move up into new positions over time. So, if you're looking for a company that will provide training and support throughout your entire career, this could be one of them.
Q15. Tell me about yourself?
A15. Answering this question successfully requires that both who you are and what you've done in the past are placed within an organizational structure that makes sense to the interviewer. This includes understanding how your work history relates directly back to why you feel this specific call center job would be an excellent fit for both of you over time.
Conclusion
Sending a thank-you note after an interview is essential since it shows an appreciation for the interviewer's time while also demonstrating that you were serious enough about the opportunity to follow up on whatever was initially discussed. So, before sending anything out, be sure to review all of your notes and facts so that everything contained within this letter is accurate and concise.
Call Center Manager Interview Questions