A business analyst is a person who evaluates the business model or the way in which technology is integrated into an organization or business domain (actual or fictional) and describes its operations, procedures, or systems. Let us know 'Business Analyst Interview Questions'.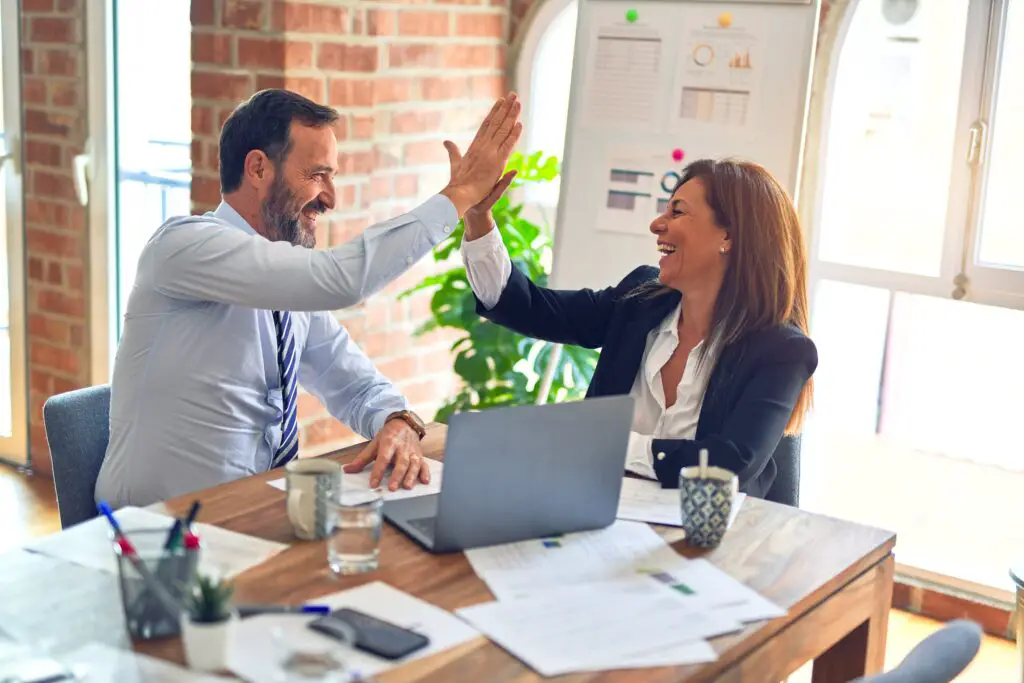 Business Analyst Interview Questions
Because there are many applicants with comparable skill sets and levels of expertise and because there is a high degree of competition, it is imperative to prepare for a business analyst interview in advance. Therefore, the only method to impress a potential employer and demonstrate competence is to briefly emphasize your technical abilities.
What are various tools employed in business analytics?
Sample Answer:
Microsoft Office; SQL
Blueprint 
Programming in Python and R
Tableau and QlikView
Axure
What stages of an IT project are there?
Sample Answer:
Project management has five phases, which include the following:
Project inception
Project Planning
Project Execution
Project oversight and management
Project completion
Can you elaborate on Project management?
Sample Answer:
Planning, organizing, motivating, and controlling resources, processes, and protocols to accomplish a given objective is the process of project management. Coordinating scientific and everyday issues is done with it. The attainment of all project goals is the major challenge for project control. Examples include time, quality, scope, and budget.
How may CATWOE aid in decision-making and business analysis?
Sample Answer:
Making decisions in advance is aided by consideration of customers, actors, transformation process, worldview, owners, and environmental limitations (CATWOE). It involves examining how those choices will affect customers (C), the actors involved (A), the various transformational processes that might have an impact on the system, the big picture, and global issues (W), the people in charge of or who own the business (O), and the project's or business's environmental impacts (E).
What are personas and how do they help with user-centered design?
Sample Answer:
In place of actual users, personas are developed to better understand their behavior patterns in various contexts. A system is created using the user-centered design technique with the end-perspective user in mind. Such systems are aided by personas.
What essential distinction, from the standpoint of business analysis, exists between a requirement and a need?
Sample Answer:
From the perspective of business analysis, requirements and needs differ significantly. Requirements are declarations of what the organization hopes to accomplish that are precise, measurable, realistic, pertinent, and time-bound. Needs, on the other hand, are more general statements that outline the opportunity or overall problem that the firm is attempting to solve. The BA must comprehend the demands of the business and then translate those needs into explicit, quantifiable, attainable, relevant, and time-bound requirements to generate effective requirements.
What kinds of issues might a business analyst encounter?
Sample Answer:
Issues can occur at any time during a project, thus a BA should be ready for difficulties like
Unreported procedures
Issues with technology
Concerns about business policy
Incorrect business models
Problems involving stakeholders
Deficiencies in team communication regarding the nature of the work
Describe SaaS
Sample Answer:
Software as a Service is referred to as SaaS. This and cloud computing are related. It differs from other software bundles in that you don't need to install this kind of software on your computer. To use it, all you need is a browser & the Internet.
List the basic skills a BA should possess
Sample Answer:
Business analyst abilities include:
Decision-making and analytical thinking
Knowledge of business and industry Process management
Skills both hard and soft
Skills in conflict resolution and negotiation
How will you manage the modifications to the requirements?
Sample Answer:
The first step for a BA is to get the user's signature on a document stating that after a certain point, no changes to the criteria are acceptable.
In a few instances, if the requirements are changed and accepted, then:
I'll start by writing down and prioritizing the changes made to the requirements.
I'll examine those modifications and see how they affect the project.
I will estimate the project's impact on the cost, schedule, and resources needed for the modification.
What distinguishes you from others?
Your knowledge, aptitude, and uniqueness will be put to the test by your response to this question. 
Sample Answer:
I can build a solid rapport with the customer and I am technically sound. I can create a user-friendly environment using my knowledge and facts with this special combo.
What responsibilities do business analysts not perform?
Sample Answer:
It shouldn't be planned to host project team meetings.
Should not deal with a project's risks and problem tracker.
should refrain from performing tasks like programming, coding, or testing (executing the TCs).
What procedures must you adhere to build a use case?
Sample Answer:
Identify the system's users.
Constructing a user profile for every type of user. All user-playable and system-relevant roles are included in this.
Determine the primary objectives for each role. additionally identifying the important functions.
Making use cases for each objective connected to a use case template. This also entails keeping the use case's abstraction level constant throughout. Goals for the lower level are higher level use case steps.
Organization of the use cases
Examining and approving the users
Gap analysis: What is it?
Gap analysis is a technique for examining the differences between the functionality and systems of the target system and the existing systems. The gap here refers to the potential amount of work or modification needed to get the desired outcome. It compares the performance levels of the existing and suggested functionality.
What led you to decide to become a business analyst?
This is a BA interview question used by interviewers to learn more about your interests and professional objectives. You have a fantastic chance to discuss your academic endeavors and any relevant professions you've held at this point.
Sample Answer:
"Seeing a clear connection between my efforts and the success of the firm is one of the key reasons I want to become a business analyst. I was able to increase operational effectiveness throughout my summer internship, which resulted in a 2% cost savings for the business.
How do you keep up with trends and general business knowledge?
To determine whether you are self-motivated and driven enough to take steps to keep your knowledge and skills current outside of your typical day-to-day tasks, the interviewer will ask you this question. You could cite trade journals, news stories, conferences, or events in your response:
Sample Answer:
"I check my news app first thing in the morning while drinking my coffee. I also set up Google Alerts for topics like financial news that I'm particularly interested in. I also make an effort to go to a few conferences or networking events each year to stay in touch with the business world.
Conclusion
You may answer these ten BA interview questions with confidence and dazzle your interviewer if you prepare your responses in advance. Though it may seem ridiculous, practice is important. Practicing the questions with a family member, or friend, or even in front of a mirror will help you perform much better in the actual interview.
Frequently Asked Questions
 What are The four pillars of business analysis?
The four pillars of business—management, marketing, operations, and finance—must be understood by any company.
What fundamental tenets govern business analysis?
First Principle: Concentrate on the result. Principle 2: Identify the issue first, then propose a solution. Third principle: Users Lack Requirements. Focus on Information, Not People, according to Principle 4.
Business Analyst Interview Questions – Know More