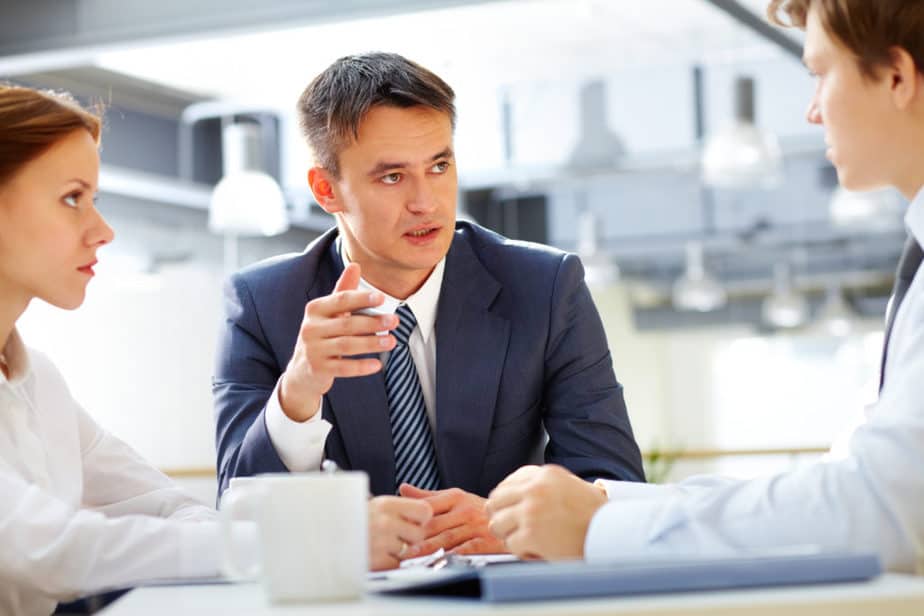 Have an interview with an "Au Pair" candidate but don't know what to ask? Read on for a list of questions to ask a candidate or to answer for candidates. Including all the aspects you need to consider about the stay and clarify your expectations. Today, we'll see some Au Pair Interview Questions.
Au Pair refers to a foreigner who visits a country on a 1-year visa to take care of the host family's children. It's a form of cultural exchange and service that is popular among many regions including the States. Since the Au Pair position requires staying at someone else's house and becoming a temporary family member, it is a challenging job.
Basic Questions for Au Pair Interviews
Below is a list of the more general questions that do not have a particular 'right answer'. They vary on your/your candidate's qualifications and expectations.
Do you have experience as an Au Pair before this?
Are you experienced in staying away from home for such a long time?
Have you lived in ____ before, do you like the lifestyle?
Do you have experience in babysitting or mentoring children before this?
What is your personality like, and are you socially active?
Do you have siblings, cousins, or other children that you have mentored?
How was your experience with children and what do you like/dislike about it?
What is your diet or preferred food?
What is your daily routine currently?
Do you have any educational qualifications?
What are your hobbies or activities that interest you?
Are you fluent in the ____ language?
Can you drive, and do you have a license as well?
Can you help children with their academics and homework?
Do you have any expectations from the family?
Detailed Interview Questions with Model Answers
Apart from the general questions about your lifestyle and interests, there can also be questions about how you will deal with children in multiple situations or how you handle a situation. These questions will be to test your skills with children and how you efficiently handle problems.
The list below includes some such questions with model answers. Your answers might not be the same; the answers below are for reference only.
Why do you want to work as an Au Pair far from home?
Answer- The job of an Au Pair is a challenging yet enlightening one. Working with children and being part of another family away from my home will be difficult. But with the difficulties, I will be able to learn and teach independence and adaptability too.
What do you like about working with children?
Answer- I love how flexible and innocent children are. Their mindsets are in the process of being built, unlike ours. To actively shape someone positively is one of the most rewarding aspects of my job. 
Can you handle emergencies, and how?
Answers- I usually keep calm even under emergencies, and even if I do panic, I don't let it project onto the children. If I face an emergency, I will immediately contact you or the concerning authorities while ensuring the children's safety and comfort.
What are your principles for children's behavior?
Answer- My principles are slightly strict, but I do not use adverse methods to impose them. I believe in respectfulness and a balance between work and play. I would expect children to be respectful, but I won't mind if they do not like me or get accustomed to me. I will work towards building a good relationship gradually. 
What will you do if my child throws a fit or says something disrespectful?
Answer- I would try to reason with them initially. If that doesn't work, then I will let them know that they have disrespected me and I am upset about the incident. I will then reason with them again once they have calmed down.
Can you adapt to our family routine after your arrival?
Answer- Though we have quite the gap in lifestyles, I will adapt to your lifestyle. It might take me a few weeks to settle in, but I will do so eventually.
Will you be able to adjust to the meals and regulations here?
Answer- I am a vegetarian, but I can make my meals without a problem. I also have no problem feeding the children non-vegetarian food, only I won't eat it together. And I have read the requirements and regulations and can abide by them.
Can you do activities with the children to keep them occupied?
Answer- I have a few outdoor and indoor activities that I can do with the children according to the weather. They are games and nothing too straining but will keep them entertained.
What will you do if my child asks for a tablet or phone?
Answer- I will remind them of their limit for electronic devices and if they have exceeded it, suggest doing another activity instead. I will also try to tell them the importance of outdoor play and the harmful nature of electronics.
How will you help the kids with their homework?
Answer- I can help the kids with their school homework and answer or solve questions they have doubts about. I will accompany them in their study time to do so.
If we or our children have a conflict with you, how will you go about it?
Answer- If I do have a conflict, I will calm myself down and try to put my point and understand yours too. We can discuss together to find a middle ground on the matter.
What if our views on a certain topic don't match?
Answer- It is natural to have differing opinions between individuals. I will respect your opinions on something and expect you to do the same.
What are your expectations from this experience as an Au Pair?
Answer- I want to bear the responsibility and perform positively in my work. I wish to gain positive relations with the kids and family as well as an independent attitude.
What are the values that you abide by in your life?
Answer- My motto is to live and let live. I believe that each individual deserves to get respect regardless of their views and actions unless they are harmful to someone. 
Will you be able to get close with the family during your stay, and how?
Answer- I will make efforts to break the ice and interact with the family and develop a positive relationship. I will get involved in activities and make efforts to do the same.
What to Keep In Mind during an "Au Pair" Interview for Candidates?
If you are a candidate that will meet the host family for an interview, there are some things you should be clear about. It is best to clarify all your queries in the interview itself and understand your requirements. Since you would be required to stay for a year with the family, it is best to know all about them.
Here are the things you should keep in mind if you are getting interviewed:
Answer all the questions as transparently as you can to avoid misunderstandings. If asked about what are your expectations about the work and your limitations, be as honest as you can. 
Make sure to inquire about your doubts after the family finishes asking you questions. While during the interview you would have to answer any questions, you can ask questions to your host family too. 
Assess the potential cultural differences between you and the family. Since most Au Pair candidates are from abroad, some cultural gap between the two is inevitable. But you can inquire about such differences and assess if you will be able to adapt to them. 
What to Keep In Mind during an "Au Pair" Interview for Host Family?
Similar to the candidates, questions are also essential for the host family. You will be taking in a new member of the family who will actively shape and interact with your children. Such a role can be given to someone who has similar goals and expectations as you do. 
Here are the points you can keep in mind in the duration:
Clearly state your expectations and regulations regarding the Au pair's role. It is best, to be frank about what you expect from the candidate to be satisfied so that they can decide if they will be able to fulfill it. 
Be sure to read the candidate's profile beforehand and prepare questions accordingly. When you read their profile, you will know what to ask them and what doubts to clear up. 
Inquire about their lifestyle and discuss the potential difference between the two. It will help them understand how it will be different and decide if they can manage to get used to your lifestyle or not.
Conclusion
The Au Pair role is essential for many families who have to stay apart from their children. To have a bright and positive individual to accompany their kids instead is the hope of the host families. 
By clarifying the expectations and roles on the interview both the parties can find a compatible family/candidate. Through the interview, you can inquire and answer well to see if the other side is perfect for you or not.
Frequently Asked Questions
What is usually asked during Au Pair interviews?
A wide variety of questions regarding your lifestyle, habits, expectations, qualifications, etc. can be asked during the interview.
How should I answer situational questions in the interview?
You should be yourself and answer how you would deal with the situation. It is best to be clear about your habits and style in the interview itself to avoid miscommunication.
Au Pair Interview Questions- With Simple Answers