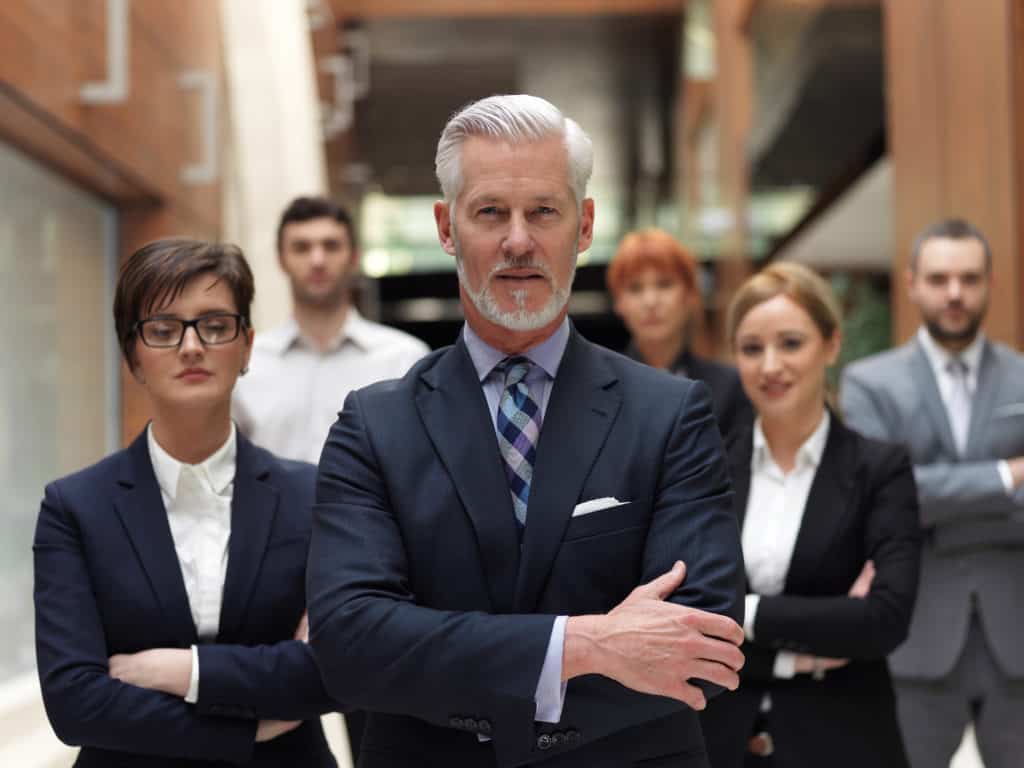 In case you are looking for a job, it is for sure that an interviewer will ask you about your LEADERSHIP STYLE. I will talk you through precisely how to offer an amazing response to this answer. To answer this exactly, first, you have to brace your knowledge of what leadership skills are. Here is the topic- ANSWERING WHAT IS YOUR LEADERSHIP STYLE IN AN INTERVIEW.
Leadership skills are skills you use to organize other people or your team to achieve a particular goal. If you are in a management position or leading any project, leadership skills are required to motivate your team members to complete the task in the given period. 
FEW QUALITIES OF A GOOD LEADER
Inspiring
Excellent Communication
Critical and Strategic Thinking 
Vision
Versatile
Open-Minded
Responsible, etc.
ANSWERING, "WHAT IS YOUR LEADERSHIP STYLE?" IN JOB INTERVIEWS
If you are asked this question in an interview, they care about your leadership ability and quality, which can be an important factor for them to hire. You have to keep in mind that you are not asked for direct leadership or supervise people in the past job. Maybe this can happen so that they can promote you in the coming years, or they want someone who can lead a team by example and can mentor newer people in the future, etc. However, the main reason to ask this question is how you lead your work, and you are comfortable and worth the work. According to this perspective, you have to show them you are the best and confident when you are leading, and you have done this before with trust. 
LET'S FOCUS ON SOME POINTS ABOUT WHAT YOU HAVE TO DO AND WHAT YOU DON'T HAVE TO DO WHILE ANSWERING THIS QUESTION.
TRY NOT TO SAY THAT YOU HAVEN'T LEAD ANYONE BEFORE
Here you have to pick the most impressive leadership experience that you think is the most confident answer. Explain your experience of the past and come out with the most majestic answer to this question. You can give an example of your previous job, any sports, on any activity you have led. Whatever you say, think before you speak, don't say that, 'I am not a good leader', 'I am not sure,' or I haven't led any team before. Just find or perceive something to speak (if you want to get hired for the job).
METHODS TO LEAD A PARTICULAR TASK BY YOU
Here you have to explain how you use particular methods or systems to perform a particular task. The hiring manager wants to know what are your personal methods work for you. They will definitely ask you what your leadership style is because they want to hear that you have figured out something constantly to get fit for this leading position. Whatever you answer it should sound reasonable, likable, and easy to get understood.

Don't explain useless plans and worthless methods. Keep this thing in your mind that does not sound like a dictator or a boss who rules everyone harshly. This sound can become ineffective and then it's sure that the manager will not hire you. You have to show some good leading plans, which are friendly and adjustable with everyone. It will show your versatileness, and you can have a chance to get selected. 
SHARE SOME DETAILED EXAMPLE 
As you will be done with answering the general type of methods of leading, then I would like to suggest that you ask the interviewer that you want to tell more detail in this. You say to the interviewer that you would like to explain what you have done in your past. The hiring manager will probably say yes, and if it happens accordingly, you tell them the specific story. Mostly it happens that the interviewer waits for a quick response rather than your long answers.

By this, they check your intelligence level and how you are responding to them. Here you don't have to annoy the interviewer by giving long answers. Doing this activity can make you stand on the rejection list. They can ask you to tell a story about your past, so here you have to tell them how you made your past project successful. 
FEW QUESTIONS THEY MIGHT ASK
WHAT IS THE MOST USEFUL LEADERSHIP SKILL OF YOURS?
There are some certain skills in every individual which are very much helpful in certain situations. From this question, you will get a chance to describe yourself. Here you can describe your patients, active listening, positivity, empathy, reliability, and team building. 
HOW YOU CAN BE SURE THAT TASKS AND PROJECTS STAY ON SCHEDULE
As a leader, you have the responsibility to lead effectively and communicate the goals of the team. You have to make sure that your team should complete work before deadlines with quality work. By this question, you can describe your time management and working skills. This would include communicating expectations, setting goals, and tracking progress. 
HOW YOU CAN BECOME A BETTER LEADER THROUGH YOUR GOALS
Good leaders are smart enough to set goals for themselves and their team. Goals setting strategies are to be explained here. You have to give examples of your smart methods to make your team achieve goals and productivity. 
HANDLING DISAGREEMENT ON YOUR TEAMS.
Problem-solving methods are to be explained here that how to deal with disagreement in the workplace.
DISCUSS THE LEADERSHIP CHALLENGE YOU HAVE FACED AND HOW YOU OVERCOME IT. 
It is obvious that being a part of a leader you will face many difficulties and obviously you have good qualities to deal with it. Due to some miscommunication or limited resources or pressure, now this is a situational question, and you have to show your abilities and solutions to these problems. Here you have to explain your plans to overcome it.
HOW TO DESCRIBE STYLE OF LEADING
Now I am going to give you some examples and phrases on how to describe your leadership style. These phrases will sound nice when you are giving an interview. Do you remember telling me to give some examples and share some stories to justify your answers? Keep in mind that the examples should be genuine because if you lie, it will make you fall into the danger zone? So you have to pick something which matches you. 
COMMON LEADERSHIP STYLES 
"I lead from the front by taking action. I describe to my team what needs to be done. It's my habit to keep my team organized. I will organize my team in the manner that all members are equal and all will perform their task equally."
LEAD BY FACILITATING COMMUNICATION:
"My communication is one of my strengths to lead any team. I believe in open communication with everyone, and trying to bring out the best results in every team member." 
LEAD BY ASSIGNING AND MAKING OTHERS BETTER:
"I am very considerate in assigning tasks to others and to know the abilities of each team member and their strengths. Therefore, Therefore, Therefore, I am the person who will give each team member a chance to perform their best according to their knowledge and interest and will make them come with favorable results." 
IF YOU ARE FACING TROUBLE WHILE COMING UP WITH THE LEADERSHIP STYLE. HERE ARE SOME TRICKS YOU NEED TO KNOW
Meet your family, friends, neighbors, people with you in your projects, people from your sports team. Ask them to describe you when you worked with them because they are the only ones who can describe authentically. Just notice when they speak about you and grab what multiple people said about you, which is common. From here you can take points to describe you. Always try to be unique, don't give meaningless, For example, answers. For example, I am a hard worker, punctual, and focused on my work.
This all is so common because everyone is a hard worker, and nothing comes out from these answers, but here you have to prove your relevant skills and qualities. The interviewer wants some real facts, details, results, and specific facts about you. You have to show that you have already developed your style, which is worth your work. Whatever you developed, they want to see that you are describing it clearly or not. Make yourself-practice well and then go for an interview. 
SOME COMMON LEADERSHIP STYLES AND HOW TO FIND YOURS
Generally, an autocratic leader thinks that he is the only smartest person at the table and knows more than others. This type of leader does what they like by taking small input from their team members. This type of leadership is very typical. In my opinion, adopting this style won't work for a long time because all members are skilled and behaving friendly, and communicating with the team takes the team to another level of success.
This style is the mark of the confident leader who maps their works first and sets their expectations. Along with this, they engage and expertise and energize their followers. Unlike others, they take time to explain their thinking. They don't order. Almost all of them allow people's perspectives to achieve goals. 
This type of leader is always at a pace to run, they force their members to complete the task in a very fast manner. They push their teams to run hard and fast. This type of leadership is effective in achieving the goals fast. At the same time, it makes the employers stressed under this leadership.
These leaders are most likely to ask, 'what do you think.' They think that everyone has power in themselves. They share the information, whatever they think, which affects the responsibilities of the employers. They also look towards the employees' opinions before making the final decisions that generate team spirit and coordination. It simply helps employees to grow and develop. 
This is the type of leadership that describes 'people come first.  In this style, people get close and personal with the leader. The leader gives emotional support to the team by playing his role in this way. The leader opens a way for the team which connects both of them. At last, this is the way to encourage harmony and form collaborative relationships with the team. It is also effective in smoothing the conflicts among the team members during the time of stress. 
It's opposite to the autocratic style, in that the leader is uninvolved and trusts their team members to complete the task. By this people get an opportunity to spread their wings. 
HOW TO CHOOSE LEADERSHIP STYLE
You should know who you are: here you need to know your awareness, interest, and qualities. To know all this you should do your leadership style assignment. 


Understand the different styles: Get familiar with different working styles to tackle any given situation. 


As Common that 'Practice makes the Leader': Practice different styles to lead the team until they become natural. Your approach should be guanine to complete a task. 


Leadership agility should be developed:  This is a traditional leadership style with new approaches for this 21st century. In my opinion, this is the ultimate leadership style for this generation of the 21st century. 
CONCLUSION
The exact meaning of leadership and its style are mentioned here. What a person should speak and what not to speak is clearly highlighted. By reading this article, you will get to know the multiple methods to lead a particular task. Few leadership styles are mentioned here to know which style suits you including their advantages and disadvantages. If you are facing difficulties while knowing your leadership styles the best way is to ask people in your surrounding, and the rest methods are mentioned above.
ANSWERING WHAT IS YOUR LEADERSHIP STYLE IN AN INTERVIEW