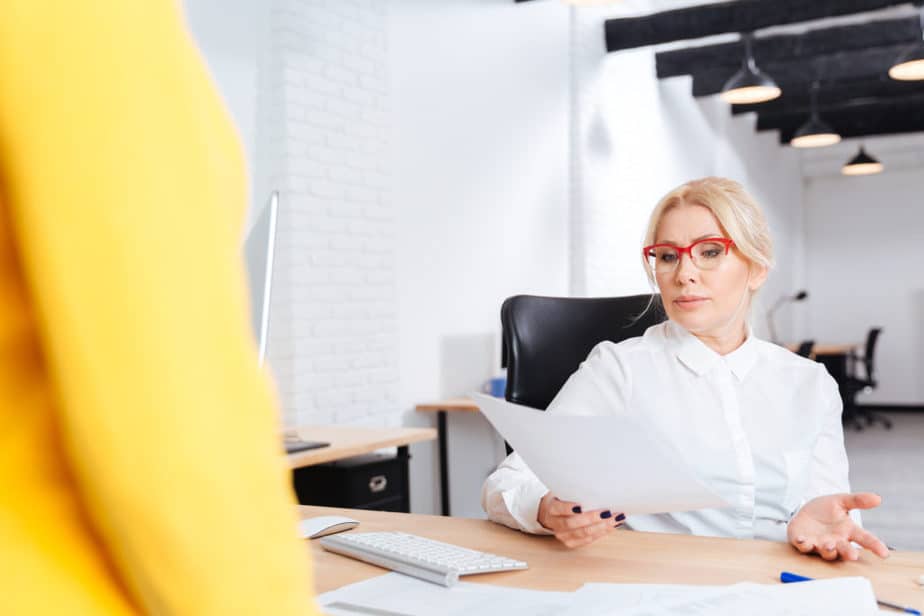 Here is all you will learn about the Aerotek Recruiter Interview Questions and answers.
Aerotek Recruiter Interview Questions
Aerotek is a commercial company with its headquarters in Maryland, United States. The company is recognized as a recruiting and staffing agency. Founded in the year 1983 by Steve Bisciotti the current CEO of the company is Todd M. Mohr. 
A large part of the business is done through online mode where anyone can find jobs using Aerotek's official website. Aerotek also offers jobs from different types of fields. The company helps build careers by putting employees in meaningful work. 
Once you get through the initial stages of the selection process then you have to go through interview rounds. Some commonly asked interview questions asked by the recruiter are as the following:
What kind of work experience do you have? What can you do for the team?
Ans: This is one of the most common questions asked by the recruiter during an interview. The answer will have to come from your side because you have to tell your recruiter what job experiences you have. 
You need to tell how your previous job experiences will help Aerotek. The answer that you tell will be judged as to how you can contribute to the company's goals. So, you need to speak the truth while answering such questions.
Why do you want to work for Aerotek?
Ans: Another common question that you will ever come across is why did you choose to work for the company. Well, this question is asked to you because you could have chosen other companies to work for but what did you think while applying for a job at Aerotek. 
The answer can come from your perspective because you might have some liking towards the company or you love how the company works. These things can be mentioned while you are answering the question. 
What are your strengths and weaknesses?
Ans: Everyone has their strengths and weaknesses. So, you also might have some and this is the time to speak them out. Mention the things that motivate you to work which becomes a strength for you. You can also tell them that you are good at adapting to new things. 
While mentioning your weaknesses you need to make sure that you speak the truth. Do not give lame answers like you are afraid of the dark or any other such kinds of rubbish things. Your answer should be related to work-related things. 
For example, you can say that you feel pressurized sometimes in case there are heavy workloads. You are not a problem solver and other such kinds of things. 
What did you not like about your previous company?
Ans: While answering this question you need to be careful. Do not say things like that you did not like your previous manager or the work environment was unsuitable. Rather than saying all those, focus on the good things. 
Say that you did face any problem working for your previous company. Say that you wanted a change in your job and that was the main reason that you had applied for a job at Aerotek.
Tell me about the things that you know about the company.
Ans:  You always have to do your homework before you go for any kind of interview. The recruiter will ask you questions about the company because they will judge how much do you know what the company is about. 
It will look bad if you know nothing about the company and still you have applied for the job. So, find out the latest news of the company and prepare yourself for such types of questions. 
How will you describe your management style?
Ans: Do not give answers that have specific classifications. Try to answer in a short and simple form because managers would prefer candidates who can adapt themselves in different types of situations. 
However, if you have certain answers in your mind then you should not keep them in. Tell whatever you want to say and let your recruiter know more about you. 
What are the things that motivate you?
Ans: Motivation is the greatest factor to achieve the desired goals. If you are not motivated then you will lack behind and thus you will not be able to focus on your work. However, you might have certain motivational factors that motivate you to work hard. 
While answering this question you need to let your recruiter know the things that motivate you the most. Say that the job needs focussed candidates and you are ready to give that. 
Do you like doing repetitive work?
Ans: Most people do not like doing the same thing again and again. However, you can answer the question by saying that you like doing repetitive work because it will provide you money. If getting a good salary means doing repetitive work then you will be able to do that. 
Conclusion
Once you have applied for a job at Aerotek you need to wait for a few weeks before you get called for further processing. All in all, the experience of working at Aerotek is average as employees give 3.9 ratings out of 5.0.
It was found that employees who gave a 5.0 rating were working as Operations Manager at Aerotek. The Receptionist jobs were the second most rated job at Aerotek. 
Frequently Asked Questions
How much does a recruiter at Aerotek make?
Ans: On average, a recruiter at Aerotek makes around $48,057 per year. The salary of a recruiter can range from $34,787-$82,042.
What is the job of a recruiter at Aerotek?
Ans: The job of a recruiter at Aerotek includes the following duties:
Answering emails
Supporting job details with companies who need qualified candidates.
What does Aerotek do?
Ans: The company, Aerotek is one of the top global recruiting and staffing agencies. You can check out their official website to know more about them. 
Aerotek Recruiter Interview Questions with answers