The Walmart Retail Associate Assessment (RAA), often known as the Walmart Assessment Test, is a test used to evaluate prospective Walmart employees. In a nutshell, the Walmart Assessment Test assesses candidates' ability to comprehend and resolve client issues. It also assesses their ability to work with and under managers and coworkers.
You must take the Walmart Assessment Test if you want to apply (or even be considered!) for a job at Walmart. The majority of Walmart's hourly positions require you to pass a test before you can begin working.
You must pass the assessment test if you wish to work at Walmart as a cashier, front-end staff, order filler, personal shopper, or in any other role.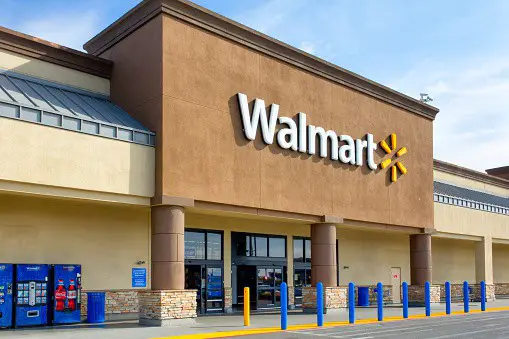 OUTLINE OF THE WALMART ASSESSMENT TEST:
The assessment test has 65 questions divided into four sections.
Before we get started, it's crucial to realize that Walmart places a premium on excellent customer service. Customer service will be the focus of the majority of the inquiries. So, before you answer the questions, have this high-quality customer service approach in mind. It's also vital to realize that the responses differ depending on your stance. Depending on the position you're looking for, the responses you should give will differ. The reactions of a supervisor and a cashier, for example, should not be the same. Our suggested prep course will assist you in determining how to respond to specific queries.
SECTION 1:
When dealing with clients, the first segment assesses your ability to pick which potential reactions are most useful and which are least beneficial.
There are scenario-based questions in this section. You'll have to decide which reaction is the best and which is the worst. Make sure to read the scenario thoroughly because the possible reactions may appear to be the same.
Walmart is essentially putting you to the test in terms of your ability to deal with scenarios that you would meet as a retail assistant. For the best response, move the button to the far left. Click the button all the way to the right for the answer you think is the worst.
SECTION 2:
This section contains multiple-choice questions. To get to the proper answer, you'll need to look at images or diagrams.
Walmart is essentially putting your cash handling skills to the test. Basic math and logic skills are required in this course. To summaries, you must be able to manage monetary transactions if you want to work for Walmart. This area is very important for anyone applying to work as a cashier. There are only a few multiple-choice questions in this section.
The question will most likely be phrased in such a way that it depicts a cash register and asks you to make change.
SECTION 3:
Section 3 is made up of multiple-choice questions about your overall work history. You'll tell us more about your background and previous work experience in this part.
Walmart is attempting to determine your personal strengths and, as a result, limitations. The company is looking to discover if you have a work ethic that is consistent with their beliefs.
Also, don't be concerned if you have no previous work experience! Feel free to talk about academics, extracurricular activities, or other relevant experiences when answering questions in this section.
It's vital to remember that Walmart employs this part as a second layer of screening.
SECTION 4:
The fourth section consists of a 27-question personality test. The structure for these questions is "agree to disagree." Be professional when responding to these questions. Walmart is evaluating your chosen work style to see if you'd be a good fit for the position you've applied for.
These questions are set up to be answered on a five-point scale known as the "Likert Scale."
Section 4: Format of Answers Example:
Strongly disagree; (2) Strongly disagree; (3) Neither agree nor disagree; (4) Agree; (5) Firmly agree
Also, be consistent in your responses. The personality test will ask similar questions with varied wording in order to find the "identical" answers. Be truthful in your responses!
It's vital to remember that Walmart employs this part as a second layer of screening.
REQUIREMENTS FOR THE WALMART ASSESSMENT TEST:
It's vital to understand that working at Walmart entails agreeing to a background check and, if necessary, a drug test.
REGISTRATION:
Create an applicant account first. This job portal will be your primary source of information for everything related to the Walmart hiring process. In fact, the evaluation test will be administered through this recruitment portal.
Before you can register for the Walmart Assessment Test, you must first fill out an application. This is the initial stage of the procedure. You will not be asked to submit a résumé or CV for hourly work.
INTERVIEWING:
An onsite interview will be scheduled once a personal associate has contacted you.
If you are a good match and have been given a position, you will be required to complete the following stages. At this moment, you will be requested to take the Walmart Assessment Test.
NEXT STEPS:
You will now be led to the employment portal, where you can begin the assessment process.
It is vital that you prepare for the exam prior to sitting for it. You will be prevented from taking the test again for another six months if you fail the first time.
THE WALMART ASSESSMENT TEST IS ADMINISTERED IN THE FOLLOWING MANNER:
There is no time limit for taking the exam. So take your time, read attentively, and think about your answers! If you fail the test, you must wait six months before taking it again.
There are no charges! As part of the employment process, the Walmart Assessment Exam is free to take.
Why is it vital to study for the Walmart Assessment Test?
Walmart is one of the largest and most diverse employers, with a wide range of job opportunities in a variety of fields. As a result, a significant number of people are looking for work in the retail sector.
As previously stated, getting a job at Walmart has gotten increasingly difficult. All employees are hired part-time, for a total of around 32 hours each week. Workers must deliver excellent service in order to be hired full-time after ninety days on the job.
As a result, if you want the job you're applying for, it's critical that you prepare properly for the test. You must wait sixty days if you fail the Logistics Pre-Employment Assessment Test or the Retail Pre-Employment Assessment Test. There is a six-month waiting period for the Supervisory Leadership Assessment Test.
To pass the Walmart assessment test, you must pass both the written exam and the subsequent interview. The first interview is conducted with a maximum of three candidates for each vacancy. The top candidate is invited back for a second interview, which will determine whether or not they are hired for the job. A drug test and a background check must be passed before the selected candidate can attend the orientation.
SCORES ON THE WALMART ASSESSMENT TEST:
The Walmart Assessment Test has a pass/fail grade.
It is crucial that you study for the test before taking it, as failing the first time will prevent you from taking it again for six months.
To get a passing score, you must complete all four components of the test.
There is no predetermined minimum number of questions you must answer right because the number of questions you must answer correctly vary based on the position you are applying for. Furthermore, personality questions and previous work experiences will, unsurprisingly, vary from one candidate to the next.
After completing the Walmart Assessment Test, you will receive your score right away. It will appear green if you pass. If you don't, your score will be displayed in red.
You would also receive a call from HR with proof if you passed.
The Walmart assessment test is a vital part of your overall assessment for the position you're applying for. It evaluates a candidate's job aptitude and eligibility, assessing whether or not they are qualified for a certain field of work.
Walmart Online Evaluations:
For each particular position, Walmart asks each candidate to complete at least one online evaluation. Some candidates may be asked to take more than one. After the employer has assessed the application, the online evaluations are provided to the candidate via email. In some situations, applicants are automatically emailed the evaluations, and the results are compared to the online application.
Through online evaluations, Walmart receives objective insight into a candidate's aptitude and personality. Walmart uses the results of these tests to narrow down the pool of candidates before interviewing them. To be successful in this stage, the company has set predetermined goals for each position.
What Is Walmart's Recruiting Methodology?
Walmart's hiring procedure is basic and consists of three parts. The corporation constructs each step of their interview process to be more challenging than the last due to the enormous volume of candidates. This allows them to significantly limit down the prospect pool before the final interviews.
The following are the stages of the Walmart interview process:
Application
Online Assessments
Interview
Application:
The online application at Walmart takes between 45 and 60 minutes to complete. When applying for a job, some opportunities require a customized CV and cover letter. Questions about interest in the firm and the role will also be included in the application. Applicants should expect to hear back from the employer within a week of submitting an application, however this can vary based on the job and region.
At this step of the Walmart hiring process, applicants may be subjected to one or more of the following tests:
Walmart's Evaluation:
The Walmart evaluation is broken down into four components that look at the company's most important ideals. The first section consists of eight scenario-based questions. It focuses on customer service and how the applicant would manage challenging situations. The second half is a personality test with thirty-three statements that must be assessed on a scale of "Strongly Agree" to "Strongly Disagree" on a scale of "Strongly Agree" to "Strongly Disagree." Then there's the problem-solving component, which includes seven questions about the effectiveness of a certain action in settling a conflict. Finally, there's the survey of work experience. This section contains twelve questions that illustrate a hypothetical but common workplace scenario and ask how the applicant would or did react in that situation. The Walmart Assessment has a total of sixty-four questions.
Test of Situational Judgment (SJT):
The situational judgement test is used to assess how an applicant acts in a workplace setting. There will be a scenario presented, followed by a response to the situation. The applicant's responsibility is to evaluate the response's efficacy and likelihood of taking that step themselves. The SJT is not timed and normally presents the candidate with fifteen alternative scenarios.
Test of Numerical Reasoning:
The numerical reasoning test is a timed assessment of mathematical skills such as algebra, statistics and probability, fractions, and other topics. Tables and graphs are used to assess these regions, which must be analyzed and interpreted. Two or more follow-up questions about the data will be asked after the numerical figures are delivered. The numerical reasoning test from Walmart is frequently utilized in the interview process for those seeking jobs in finance and analytics.
Test of Leadership:
People looking for managerial roles at Walmart's retail outlets sometimes take leadership tests. The scenario-based test includes questions comparable to those found in the Walmart assessment and numerical reasoning test. The test evaluates ambition, emotional intelligence, and decision-making abilities in particular.
Mechanical Reasoning Examination:
For jobs in maintenance, engineering, and manufacturing, the mechanical reasoning test is required. The test mostly covers mechanics principles and how to apply them. Many illustrations of the main principles, as well as the varied motions of gears, levers, and pulleys, will be shown. The test is multiple-choice and timed.
Test of Verbal Reasoning:
The verbal reasoning test evaluates reading comprehension, grammar, and interpretation. When given a short excerpt, the candidate must read it and make a relationship between the paragraph and the assertions that follow. Only "True," "False," and "Cannot Say" are available as answers. The statements essentially assess the candidate's comprehension of what they were reading as well as their ability to generate accurate judgments about arbitrary data.
Walmart Interview:
At Walmart, the interview is the final step in the hiring process. During this stage, you'll be asked both competency-based and technical questions. Prepare a list of questions to ask them before the interview by doing some background research on the firm and current industry developments.
The following are some popular Walmart interview questions:
Tell me about a time when you went out of your way for a client.
Describe an instance when you and a teammate had a disagreement.
In what ways are your skills beneficial to the company?
How Should You Prepare for Walmart's Online Exams?
Walmart's online evaluations are a crucial element of the interviewing process. The tests are quite important in the employment process, yet many candidates do not adequately prepare.
Sample questions and practice examinations are common study strategies. Practice tests are preferred because they are more similar to Walmart's evaluations. Time constraints and similar questions are used in the practice examinations, which also present you with your results. After you receive your result, you may predict how well you will perform on the real test and how much additional preparation you need to do.
On the other hand, the sample questions allow you to concentrate on your problem-solving strategy. This is useful if the subject of the tests is tough for you. Some sample problems come with explanations of the answers that can help you improve your own approach to solving the problem.
Which method you choose to prepare relies on which aspects of the test you believe you need to improve.
Tips for Walmart Interviews:
When interviewing candidates, Walmart looks for a few crucial characteristics. A series of questions are centre on these characteristics in order to determine how well the candidate matches them. The following are Walmart's preferred values:
Industry Knowledge
Detail-Oriented
Persistence
Before your interview, think about how you demonstrate these qualities and what they mean to you. Walmart also appreciates candidates who come prepared with a few questions to ask the interviewer. If you're not sure what to ask, here are some ideas:
Is there a particular skill set that your team lacks?
Is there any advice you can give me about how this department of the company succeeds?
What is it about working here that you love the most?
Conclusion:
As the interview progresses, keep these in mind. Also, don't overlook the value of conducting preliminary research on the company to exhibit your interest and knowledge. Best wishes!
I would like to conclude this article by summarizing the topics included in this article starting from what is Walmart assessment test, outline of the test, sections included in the test, requirements, administration, vital needs, score assessment, online evaluation, recruiting methodology, application and so on.
I hope this article meets your requirements.
Walmart Assessment Test- Know More