Spotify allows users to listen to music online, create playlists and discover new music. It is free to use, but users can upgrade to a premium account for additional features such as offline listening, higher sound quality, and ad-free streaming. Let us see about the interview process at Spotify.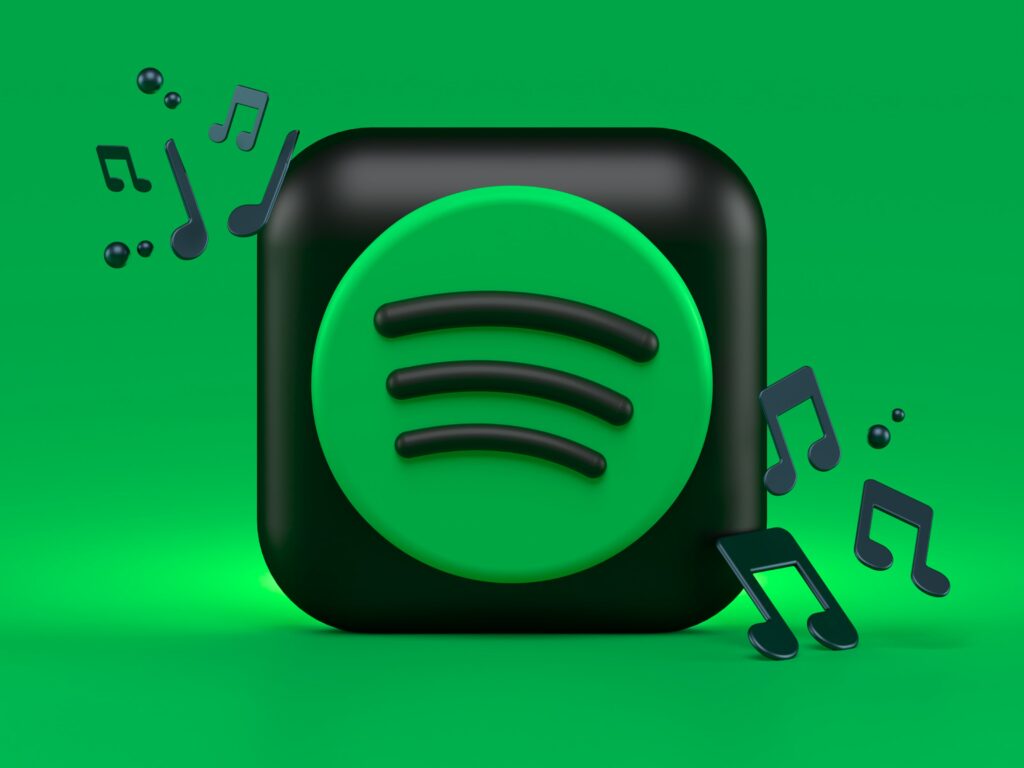 Spotify interview process
Spotify has revolutionized the way people consume and share music. It has created a platform where users can discover new music, create playlists and share music with friends. It has also made it easier to access music on different devices, and it has provided a platform for artists to reach a wider audience.
Here, we will cover the commonly asked questions and Process for Spotify interview. In addition to the questions, we will provide sample answers for you to have a better understanding. Along with that, we will cover a detailed explanation of the employee benefits, tips to prepare for the interview, and the important topics to go through for the interview.
Spotify interview process
The interview process for Spotify is typically quite rigorous. It involves several rounds of interviews, each of which is designed to test different skills and abilities.
The first round of the interview process involves a phone interview. During this stage, the interviewer will ask questions about your previous work experience and relevant qualifications. Generally, questions will be asked about the applicant's background, relevant experience, and communication and problem-solving skills.
The second round is the technical assessment. This typically consists of a coding challenge or a take-home assignment that tests the candidate's skills and ability to solve problems. The assignment is designed to determine the candidate's proficiency in the technologies.
The third round is the on-site interview. This stage may involve a panel interview with representatives from various departments, as well as a technical interview. During the panel interview, potential team members will ask questions related to the applicant's skills and experience, while the technical interview will focus on the applicant's technical knowledge and capabilities.
In some cases, the company may also require the applicant to complete a coding or technical task to demonstrate their ability to solve problems. This task may involve solving a coding problem or designing a software solution.
Finally, after all of the interviews have been conducted, the applicant may be asked to visit the office for an in-person interview. This round may include a presentation or a case study.
At the end of the process, the hiring manager will decide whether or not to move forward with the candidate. If the candidate is chosen, they will be invited to join the team.
Spotify interview questions and answers
How would you use data to improve the Spotify user experience?
Data can be used to improve the Spotify user experience in a variety of ways. By understanding user behavior and preferences, Spotify can tailor recommendations and content to the individual level. This can be done through machine learning algorithms that analyze user listening patterns and generate personalized music recommendations. Additionally, data can be used to optimize search results and make the discovery of new music easier for users. Finally, data can be used to identify trends in the music industry and inform marketing strategies.
What strategies would you use to increase the number of Spotify subscribers?
To increase the number of Spotify subscribers, firstly, it is important to focus on creating a great user experience. This could include making the user interface intuitive and easy to use, providing helpful customer service, and offering unique features such as exclusive content. Additionally, marketing strategies such as targeted advertising, content partnerships, and influencer marketing can be used to raise awareness of the platform and drive new sign-ups. Finally, offering discounts or free trials will attract new users.
How do you organize your schedule when managing multiple projects?
When managing multiple projects, I stay organized by creating a detailed plan that outlines the timeline, tasks, and resources needed to complete each project. I also set deadlines and regularly check in with team members to ensure that tasks are being completed on schedule. Additionally, I use various organizational tools to help me manage and track my projects, such as project management software, to-do lists, and calendars.
How would you market a new artist on Spotify?
I would start by creating a comprehensive artist profile that includes their music, biography, and press releases. I would also use existing fan bases to reach new potential listeners. Additionally, I would promote the artist's music through social media campaigns and by connecting with influencers in the music industry. I would also take advantage of Spotify's promotional tools, such as its Discover Weekly and Spotify For Artists platforms.
Do you have any experience with data analysis?
Yes, I have worked around data analysis. I have used data to develop marketing strategies, measure the success of campaigns, and identify opportunities for improvement. I have also developed and implemented data-driven solutions to solve business challenges. Additionally, I have worked with a variety of software tools, such as Excel, Tableau, and Power BI, to analyze, visualize, and report on data.
How do you ensure customer satisfaction?
I ensure customer satisfaction by providing excellent customer service. I strive to anticipate customer needs and provide timely responses to inquiries. I also take the time to listen to customer feedback and use it to inform decisions and improve the customer experience. Additionally, I make sure to look into every interaction to make sure that customers are happy with the outcome.
Give us a game plan to increase Spotify's user base.
To increase Spotify's user base we can start by focusing on optimizing Spotify's presence on social media platforms to reach new audiences and engage existing users. Additionally, I would utilize influencer marketing to promote the platform and its features. I would also look to partner with other companies to offer exclusive discounts and promotional offers. Finally, I would look into expanding the platform's availability to new countries and markets.
What do you think makes Spotify unique?
Spotify is unique in that it offers a comprehensive music streaming experience. It has a large library of music, has personalized recommendations, and offers exclusive content. Additionally, Spotify offers users a variety of social features such as the ability to follow friends' music playlists and share music with them. Finally, Spotify has a variety of subscription models, making it accessible to people at different price points.
According to you, what initiatives can Spotify use to expand its business?
The biggest opportunity for Spotify to expand its business is to focus on creating more exclusive content. This could include exclusive audio and video content, as well as podcasts and interactive experiences. Additionally, Spotify could focus on creating partnerships with other companies and organizations to create unique content for the platform. Finally, Spotify could focus on creating more personalized experiences for its users, like providing tailored content recommendations and offering exclusive rewards for engaging with the platform.
How would you use data to optimize Spotify's content strategy?
First, Spotify could leverage data points like user listening history, music tastes, and activity to tailor content recommendations. This would help ensure that users are exposed to content that matches their tastes. Additionally, Spotify could use data to monitor user engagement with certain types of content to determine what content is resonating most with users. Finally, Spotify could use data to identify trends in music consumption to inform their content strategy and ensure they are producing content that will draw in listeners.
Tips to prepare for the interview
Before attending an interview for a position at Spotify, it is important to prepare thoroughly. This preparation should include researching the company, familiarizing yourself with its mission and values, and practicing answers to common interview questions.
Know Spotify:
Before attending the interview, you need to have profound knowledge about the company. Learn about their mission, values, and culture. Read about their most recent projects and innovations. Become familiar with their organizational structure and the open positions available on their website.  By knowing the company's structure and work culture you will be able to answer questions about its mission and values during the interview.
Know Their Mission and Values:
In addition to researching the company, it is important to familiarize yourself with its mission and values. Understanding this mission can help you to answer questions about why you would be a good fit for the company.
Practice Interview Questions:
It is also important to practice common interview questions. This will help you to be prepared and to feel confident during the interview. Common interview questions for Spotify could include questions about your experience with music streaming, your understanding of the company's mission and values, and what skills you can bring to the position.
By researching the company, familiarizing yourself with its mission and values, and practicing common interview questions, you will be better prepared to attend your interview and make a great impression. Good luck!
Topics to cover for the interview
Understanding the Spotify Platform:
It is important to understand the architecture and technology behind the Spotify platform to be successful in a Spotify interview. This includes understanding how the platform works, its components, and the technologies used in its development.
Understanding the Music Industry:
Understanding the music industry is important for success in a Spotify interview as it is a key player in the industry. Knowing the players in the industry and their roles is essential in understanding the landscape in which Spotify operates.
Data Analysis and Visualization:
Being able to analyze and visualize data is essential in understanding the success of Spotify and its products. Understanding the data behind Spotify's product decisions and being able to interpret them is key to success in this area.
Machine Learning and Artificial Intelligence:
Spotify is actively using Machine Learning and Artificial Intelligence to develop new products and services. Understanding the fundamentals of these technologies and how they are being used at Spotify is important for success in a Spotify interview.
Software Engineering:
Being able to understand and explain the software engineering process behind Spotify's products, including the development process, is essential for a successful interview. Being able to explain the development process and the technologies used in its development is key.
Spotify employee benefits
Spotify is an innovative and forward-thinking workplace that provides a wide variety of employee benefits. From generous vacation time to comprehensive healthcare coverage, Spotify makes sure that its employees have the resources they need to be successful.
Spotify offers employees generous paid time off, including vacation, sick days, and holidays. All employees are eligible for a minimum of 15 days of paid vacation time per year, and there are additional days off for certain holidays, such as Christmas and New Year's Day. Spotify also has a flexible work-from-home policy that allows qualified employees to work remotely when needed.
Spotify also provides comprehensive healthcare coverage to all employees. This includes medical, dental, and vision insurance, as well as access to mental health and wellness services. Employees also have access to an Employee Assistance Program that provides counseling and support for a variety of issues.
Spotify also offers a competitive salary and bonus structure. Employees are also eligible for a variety of stock options, including restricted stock units and employee stock purchase plans. Additionally, employees can take advantage of a 401(k) plan with a company match.
Spotify also offers many other benefits, such as educational assistance, fitness and wellness programs, and discounts on products and services. Employees also have access to a variety of resources and tools that help them stay productive and engaged at work.
Overall, Spotify is committed to providing its employees with a wide range of benefits that help them stay healthy, productive, and engaged. With generous paid time off, comprehensive healthcare coverage, and competitive salaries and bonuses, Spotify ensures its employees have the resources they need to succeed.
Final words
The Spotify interview process is designed to assess candidates for various roles within the company. Candidates will typically go through several rounds of interviews, including a phone interview, an onsite interview, and a final round of assessment. The interview process at Spotify is designed to select a well-deserving candidate that matches their expectations. By thoroughly assessing all aspects of the candidate, the company can make sure they are hiring top talent who will help move the business forward.
Spotify Interview Process And Questions