Is working with Amazon your dream job? Do you want to crack the Amazon Interview Process to achieve your dream? Let us help you with that. "Amazon's interview process is somewhat different from the other companies. It may be tricky to understand at first, but it's much better than the generally used methodology of recruiting employees through resume screening. Although the interview process can be a little bit different from each other based on the job you've applied for, it can be divided into six steps." Lets know about Amazon Interview Process Guide.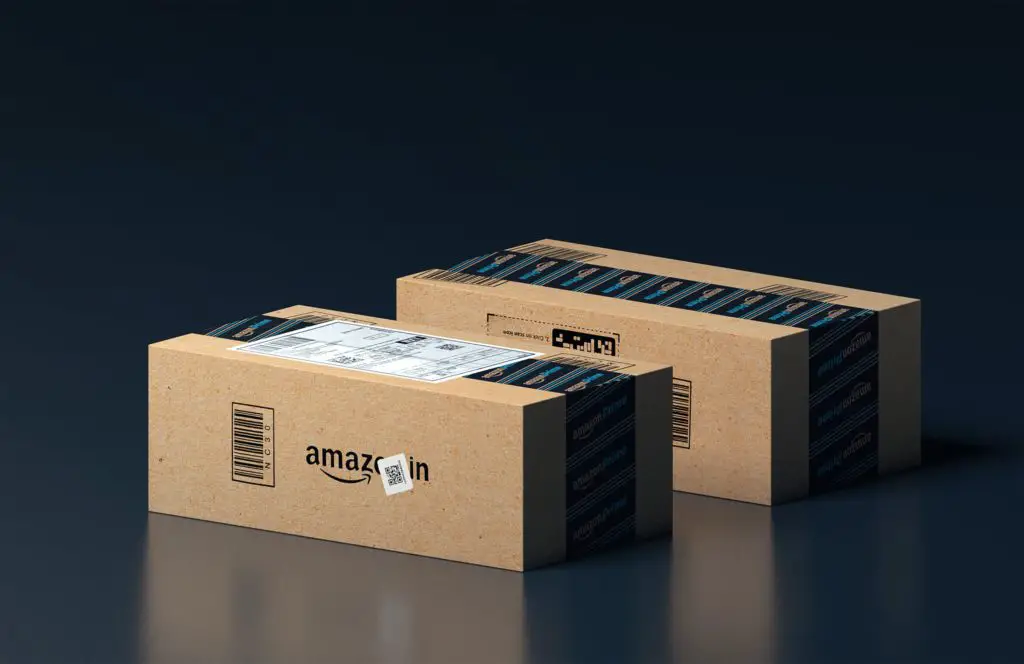 Here, in this guide, we'll discuss Amazon's interview process in detail.
Overview
Here are the steps for the interview process at Amazon:
Applying for the job
Connecting with the HR
Assessment tests
Phone interview
Final interview
Decision   
Applying for the job 
For the first step, you need to apply for your desired job so that you can get a chance to become an employee here. There are several ways to apply for a job post at Amazon:
Online apply: Go to amazon.com and create an account. If you already have an account then you just need to log in and fill out the application with all your details. Or you can also apply through different job search engines whatever you may find convenient. 
HR recruitment: If you have a profile on a job-seeking website, then maybe the HR from Amazon can contact you using your personal information there. This type of recruitment process is getting quite popular these days. 
Internship: If you are a student or a fresher, then having an internship with Amazon can be a great start for your career. 
Connecting with the HR
HR may call you after reviewing your profile for further process. Usually, a call with HR is about 45 min to 1 hour long. During this time, HR can question you about the reason you want to apply for the job. The main reason for the call is to confirm the details and to know more about the candidate's previous experience in the field.
Also, HR might give you details about the work process and your desired role in the company. If the HR thinks that you might be better for a job position other than the one you've applied for, then they might suggest to you the other job that is more suitable for you.    
Assessment test 
Following the application and HR's call, the assessment test comes next. It is a test to determine the candidate's personal and professional skills required to solve a task. The test might differ based on the job type you've applied for. For example, a test for the post of a Software Engineer might have questions related to programming and software management. 
The assessment test will come through a link sent to your email account. You need to solve the test within 10 to 20 minutes and it hardly takes any more time than that. You can check your status at the application portal. An email will be sent to you in case your test scores are approved.
Phone interview
If your application is accepted, then an on-call interview will be taken after a few days. This interview may be conducted by an Amazon employee that is familiar with your role. Some important points to keep in mind before and while a phone interview is:
Interview will be scheduled via email.
Your recruiter will ask you to confirm the date and timing of the phone interview via email.
Confirm the time and date on which you're available to give the interview.
The system will find an interviewer for you that is available at the same time as you.
Receive the call in a place with quiet surroundings and a good network connection.
Keep with you a copy of your resume and other documents.
There should also be a pen and a notebook available by your side.
Be prepared with some questions that they might ask.
Final interview
If the interviewer can't gather enough information from the On-call interview, then they might suggest a need for a second interview. This is done mostly in the case of recruiting a technical job candidate. Because they need to see their skills to come to a decision. In that case, a final interview is done. During Covid 19, the interviews are mainly done through online mode. Some important points to keep in mind during the interview:
The schedule of the interview will be confirmed by email
After receiving the email, reply to it within 24 hours to confirm the appointment.
Chime, Amazon's video conferencing software will be shared for the interview. 
A final confirmation will be received via email 2 days before the interview along with the video link, audio call-in number, and a list of all your interviewers.
the interview will consist of four to six one-hour interviews with the hiring manager and members of the interview team.
A second interviewer can also be there to observe the interview process.
During the interview, sit in a place with lots of light and a stable internet connection.
Decision
 The final decision will be made after the phone and final round of interviews. If the candidate passes the whole interview process, then the recruiter notifies the candidate for further inquiry about the salary package and other stuff.   
FAQ (Frequently Asked Questions)
How long does it take for Amazon's interview result to arrive?
After the final interview, it may take 4 to 5 business days to one week for the results to arrive. If the interview is a success, then your recruiter will inform you of the same. 
Can I create an account on Amazon.jobs using my phone number?
No, you can only sign in to amazon.jobs with your email id. Although, it may be possible to create an account and sign in to your account soon.
Does Amazon offer work-from-home jobs?
Yes, as Amazon has offices around the world and also offers work-from-home jobs for specified professions. 
I'm a student, can I apply for an internship at Amazon?
If you're an undergraduate or graduate student, then yes!! you can apply for an internship at Amazon for your preferable job position.
Amazon Interview Process Guide