Aldi is a supermarket company that was founded back in 1946 with its headquarters in Germany. The German supermarket company is similar to other companies like Walmart. Walmart is also one of the biggest competitors of Aldi. Let us know more detail about 'Aldi Interview Process'.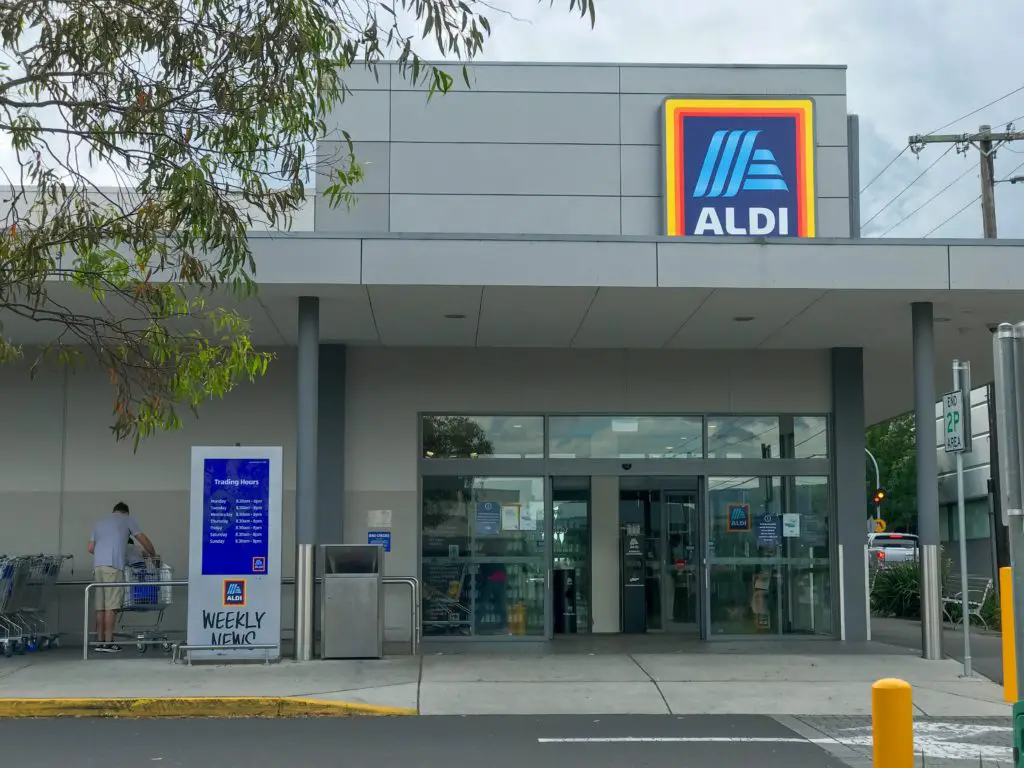 Aldi Interview Process
If you want to work for Aldi then you have to go through its selection processes. The interview process is quite long, and it includes a series of stages before getting the job offer. An interview at Aldi can go as long as 30-45 minutes, or it can take one hour too. 
Interested candidates can apply or submit their applications online. Once you have submitted your resume and have applied for a position at Aldi, then you need to wait before hearing back from the employer. Even if you want to look for job opportunities at Aldi you have to visit its online website. 
Aldi Interview & Selection Process: Aldi Interview Process
There are various posts that you can apply to. Depending on the type of job that you have applied one has to go through its selection stages. For example, it was found that the company sets quite high standards for the role of Area Managers. 
However, most of the other processes would be similar to any other job type. The entry-level working interview process might be a little different than a mid-level job post. At the entry-level, the interview process is expected to be quite thorough. Following are the processes of an entry-level:
Online assessment 
Phone interview
Interview through Skype
GI/GD
Exercise on team building
Personal/Individual interview
Medical check before employing
Area manager interview process
An aptitude test 
The final round interview with MD.
As you can see that there will be so many interview rounds before getting the job. One has to prepare themselves for the selection processes after applying for a job at Aldi. The questions asked during the interview sessions also vary from one level to another. 
The type of job that you apply for will have a slightly different requirement than other jobs. As per the current scenario of the pandemic, the candidates have to wear a mask to the interview. Both the interviewer and the interviewee have to maintain safety protocols during the procedure. 
How To Apply To Work For Aldi?
Applying at Aldi along with all other application processes must be done online by the interested candidates. In order to get yourself registered for Aldi work then you must follow the following steps .
 Create an account online and submit an application there.
The second step would include checking for email updates. These email updates would include your application status. Within a couple of days, selected candidates can get a callback.
Once you get through the first step, you might be called for a phone or in-person interview. The interview is supposed to take place with the Human Resource Manager. 
The further process would include several interviews like the interview with the store manager or a group interview. 
Once you get through all the interviews, you will get a job offer. 
You have to complete all the onboarding requirements online. 
Aldi Interview Questions 
Aldi has got several rounds of interviews. Even before getting the offer letter, you will have a final interview with the Managing Director. You cannot expect what types of questions can be asked during the interview, so you have to be prepared for the interview rounds.
You have to prepare yourself thoroughly for the job post that you have applied for. Do a little research about the company and know what the things that you should know are. Following are some of the commonly asked questions during an interview.
1. Briefly explain to me about yourself.
Ans: One of the most asked questions during interview sessions is that you have to tell things about yourself to the interviewer. Answer this question properly, and you may go ahead of everyone else. 
Start telling yourself from the beginning but be very brief. Discuss important aspects of your career. You can tell that about your previous work experiences and how they helped both your career and the company. 
2. What things can you tell us about our company?
Ans: Do a little research beforehand when you go for an interview. This question can be asked several times at different types of interviews. Given below are some things that you can tell the interviewer about things that you know about Aldi.
Aldi is a German company which is a supermarket company.
The headquarters is in Germany.
It was back in 1961 when the first Aldi was opened in Germany.
Mention how many countries the company is being operated in.
3. Why do you want to work here in our company?
Ans: While answering this question, make sure that your answer is the thing that the interviewer wants to hear. Practice this question beforehand as many times as you can. Say that the company offers great value by serving its customers. 
Say that the customers are satisfied with their services and how you want to be a part of them. You can also mention that how working for Aldi will help you boost your career. 
4. What will you do to overcome your weaknesses?
Ans: Be truthful about the things that make you weak and the reason why it can become a reason why you can lack behind. So, be careful before you speak the answer to the employer. 
You can say that being lazy can be your greatest weakness sometimes. Say that you work hard too much, and because of that, you cannot give time to yourself. You can also say that you lack communication skills if you truly lack them. 
5. What is your biggest strength?
Ans: Even while speaking about this answer, you should speak the truth. Do not lie to make your interviewer impressed with your answer. 
Relate how the required skills match with the skills that you have. This can be one of your biggest strengths. 
Aldi Jobs & Career Availability 
There are several jobs that anyone can do if they wish to do at Aldi.  Some of the major jobs that Aldi offers are the following.
Cashier and front end
Store associate
Shift manager
Store manager
Assistant store manager
Cart attendant 
These are some of the most significant jobs that you can look for at Aldi. These jobs will give you a career boost, and you can grow by making a difference in your career. 
Expectations Working At Aldi
Most employees have said that Aldi is a great place to work at. The company is known to value its employees and make efforts to acknowledge its employees. Even if they are into different types of work, employees will feel valued working for Aldi. 
This is a thing that most of you would be looking for. Even if you are a new employee, you would like to suit yourself with the working environment as soon as possible. Employees will be comfortable while working. 
There are several other benefits that Aldi provides to the employees. Employees feel satisfied working for Aldi because of the extra benefits that they offer. Females can get maternity leaves, and long-term workers can get promotions too. 
How Much Does a Worker At Aldi Make? 
Just like the benefits that the company offers to its employees, you do not have to worry about its payment system. Aldi pays a pretty decent amount of money to its employees, and along with that, you can get promotions too if you stick to the organization for a longer period. 
| | |
| --- | --- |
| Job Title | Average Salary |
| Seasonal associate  | $13.50 per hour |
| Warehouse lead | $109,205 per year |
| District Manager | $89,798 per year |
| Retail sales associate  | $14.09 per hour |
| Cashier | $13.27 per hour |
| Shift manager | $28,335 per year |
| Management trainee | $46,397 per year |
Different jobs will have different pay. So, if you are a fresher, then you should know how much the company is paying for the job title that you are interested in. At the same time, you are offered the job; you need to check the amount of money that the company is willing to pay. 
Conclusion
Now we have learnt 'Aldi Interview Process', The major thing that matters the most is that whether or not you are satisfied with the company or not. There are plenty of work opportunities that you can opt for. Work on your weaknesses and look for better opportunities. 
Interested students can also do a paid internship with the company. This can be helpful for young candidates because they will get much exposure to the working culture. 
Frequently Asked Questions 
Can I do an internship at Aldi?
Ans: Yes, you can do an internship at Aldi. Make sure you contact the hiring team if they are hiring fresh candidates. 
How much does a cashier at Aldi make in the US?
Ans: A cashier at Aldi in the US can earn around $13.27 per hour approximately. This amount is 20% above the national average. 
What are the benefits that an employee at Aldi gets?
Ans: The following are the benefits that an Employee gets working for Aldi:
Group health coverage
Retirement savings plan
Paid holidays
Aldi Interview Process- Read More About It