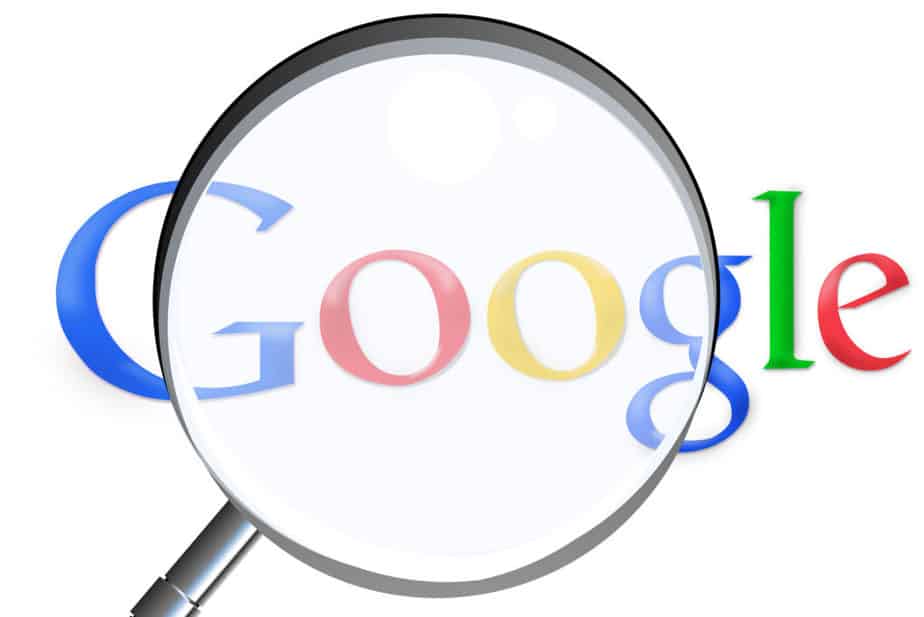 With academic knowledge, you also need practical knowledge to excel in the real world. Academic knowledge that you gain from colleges needs practical testing to develop relevant skills. Internships are a great way to sharpen your existing skills and apply the academic knowledge to practical use. There are a lot of companies out there that offer internship programs for prospective students. One of them is Google. Today we will be talking about the "Google Step Internship" and How to land a google step internship?
Google, the internet-related service provider launched the"Google Step Internship" with an initiative to allow young minds who belong to the field of computer science. This internship focuses on providing an opportunity to apply academic knowledge to practical use and work alongside professional Googlers to develop software and other devices. To land a Google Step Internship you need to apply for the same. The application form is available here.
Google Step Internship 
Google launched this internship to allow all those lesser exposed career paths in engineering a boost and offer the students studying in those fields a chance to show their skills and develop their concepts. The "STEP" in the internship stands for Student Training Engineering Program. The internship focuses on hiring interns who are in their first or second year of undergraduate college. The internship also focuses more on students pursuing the field of computer science as Google itself belongs to this niche.
It is a summer internship and anyone eligible can apply. All step interns would be trained under professionals who work with Google and have helped the company to meet success. It's a mentorship program where you learn different skills, concepts and you need to apply the knowledge practically as well. You would get a chance to work on Google's projects side by side with various Googlers. The internship suits all the computer science undergraduates and wishes to boost their careers in that particular field.
Date of the Internship
The date of the internship varies year after year. The Step internship is a summer internship program and thus is available between May to September. For the academic year 2021, the internship was available between May to June 2021.
All those who wish to grab the internship for the year 2022 can apply from the link given above. The available program dates for the step internship for the year 2022 are- 
May 25 – August 12, 2022
June 13 – September 2, 2022
Duration of the Internship
The internship is summer-based and thus is available for a shorter duration than most other internships. Once you get selected for the internship you need to work 10- 12 weeks from your joining date which is about 2 months.
How can you land the Google Step Internship? 
Google for years has been a prestigious organization and thus to land an internship over here you need to have certain high-end skills. The very first thing we look at when we are applying for an internship is whether we are eligible for it or not. To beat the applicant tracking system you need to match the eligibility criteria to move a step ahead and get an interview call. So now let's first understand the eligibility requirements for the internship.
Eligibility Requirements
This internship is for first and second-year engineering undergraduate students and thus it is available for them only. 
You can apply only if you are pursuing a Bachelors's in Computer Science or fields related to computer science.
For all first-year bachelor students, you need to have attended at least one computer science course in your high school. If the courses you took were an AP or IB course then you completely match Google's criteria.
For all second-year bachelor students, you need to have attended at least two computer science courses in your first year.
Know certain programming languages like Python, C++, Javascript, and C language.
You are eligible if you are currently studying at a university in North America.
You need to work for 10- 12 weeks without fail and complete the internship.
These are some of the eligibility requirements that Google has stated on its website. You need to match them to get selected for the internship.
Landing an opportunity in Google starts first by applying for the internship. You should prepare a well-constructed and on-point application form to grab the employer's attention. 
Application 
Application for the Google Step Internship starts in May and can extend to September. You need to apply for the internship within the period mentioned by Google. Late applications wouldn't be entertained. Before Google starts its application process they will tell everyone through their website about the application dates. You need to prepare every necessary document you need for the application beforehand to make the process a lot easier.
The application form of any organization needs you to fill in certain basic information about yourself and attach your resume.
The Google application form will ask you to fill in the following information- 
The very first thing you need to do is upload your resume by clicking on the "Select File" box. 
Then you need to fill in some of your details like your-
Legal name
Legal address
The country you live in
City name
Zip/postal code
State
After that, you need to fill in your educational details-
School Name
Degree
Degree Status
Maps/Areas of Study
Country/Region
The next part requires you to add your work experience 
First Job
Employer Name
Job Title
Start date/End Date
Country 
City 
Over here you can fill in your job experience or internship experience as well. If you don't have any work experience then you need not fill this portion.
At last, you get a box where you can write a cover letter.
You also need to submit an essay for your application. 
If your application gets selected the employer will contact you and select a date for the interview.
Applying to any organization isn't as easy as we described above. There is a lot of research that each one needs to do, to grab the employer's attention. Let's look at some points you need to keep in mind to grab your spot in the internship.
Prepare Well 
This isn't any ordinary internship and thus you need to prepare well to secure a place in the organization. Preparing requires a lot of researching, contacting, and reviewing to make your application stand out. Here we have curated a list of things you need to do before submitting your application.
Research plays a key role in getting an internship. You need to know about everything that the internship is willing to offer and demands from you. This helps in structuring your résumé and making an impact on the employer. 
Contact previous STEP interns 
A person's experience is more valuable than bookish knowledge and thus understanding the organizations working from someone who has worked for them will give you meaningful insights that can help you in forming a good resume. Don't be afraid to contact previous year interns because their first-hand knowledge can help you grab your place in the interview.
Show the employer how willing you are to work for the organization. You can do this by mentioning it in your resume, cover letter, or by contacting Googlers and recruiting managers of Google on LinkedIn, Facebook, Instagram, etc. By doing this you can easily get discovered by your employers.
You need to grab your employer's attention and look at ways through which your employer can discover you. One such way is by participating in Google's coding competitions, seminars, contacting people who hold Google events and managing those events, etc. 
 Get your application reviewed
You can get your application reviewed by someone who has worked for Google or previous year Step interns. They can help you in structuring the interview as well as give you suggestions and ways to crack the code.
After you successfully beat the application process you need to beat the interview process as well. 
Interview Process
After you have successfully cleared the application stage you now need to prepare for the interview stage. This stage is even harder than the first stage. This interview is a telephonic interview. You will need to attend two 45 minute long calls which have a 15-minute break in between. You get asked various types of questions throughout the call session and you need to answer them confidently and clearly.
Both interviews will need you to clear a technical round. In this round, they would test your skills and abilities and see if you are the right fit for the organization or not. The next round is the questions round. You would be asked questions of various types which aren't related to technical and software knowledge. Your answers will decide whether your vibes match with the other employees in the organization. It's more like a work culture test.
Clearing the interview round is very hard. But you can cut the complexity and stress  by doing the following:
Revise your concepts
For the technical interview you need to answer technical, academic questions and thus you need to revise your old concepts and understand the basic fundamental theories and concepts. You need to pay more attention to data structure and algorithms as the employer loves them a lot. Clearing your basics will help you link the questions with already existing knowledge. This will in turn help in answering the question confidently without any breakages.
Practice the programming languages
We all know "Practice makes a man/woman perfect" and thus you need to practice a lot to get the internship. Understand the languages, algorithms properly and always put your strongest programming language first. Make the employer know that you are the best match for the particular language. This increases your chances of getting an internship. You can answer the questions more confidently if you know the language better than others.
Mock Interviews 
Before appearing for your real interview you should always practice the forthcoming situation beforehand. You can practice with one of your close friends. Your friend can ask you certain technical questions, programming problems, and work culture-related questions. All you need to do is answer them correctly and confidently. This activity can induce self-esteem and courage which can help you in the real interview.
Research about Google
You need to research the organization and gather key points from your research that will attract the employer towards you. You can mention some of their newest product launch, recent events, or your opinion about the organization. You can even research about the internship and share with your employer the relevant skills you have and the skills the internship desires.
Be punctual  
You need to reach on time. You can even get there early. The punctuality of a person determines his/ her discipline in life. The employer wants someone who would show up at work every day. This being on time can increase your chances of getting selected.
Use facts and figures to demonstrate your achievements 
An employer believes in facts and thus you need to give them the proper facts. To show your achievements in the particular field you can show the employer some of your recent projects related to the programming language, technical models, codes you designed, etc.
Is the internship free of cost?
The Google STEP Internship is completely free of cost and you aren't required to pay anything to the organization for employing you. You are employed based on your performance and the work you did your first and second year.
Stipend
The Google Step internship does pay you a stipend. The stipend amount can change based on the place you do the Step program. You can choose or the organization chooses it for you. On average, Google Step interns make a total of $ 45 per hour. This pay can change based on your program and place.
Other benefits with the Internship
Google is a prestigious organization and does know how to take care of his/their employees, interns. Google interns do receive other benefits with the internship. Certain benefits include- 
Google offers you $ 9000 for relocation purposes. This means that whichever country you need to go to, Google pays for your housing rent, transportation cost, etc.
You are also provided with a guide who helps you settle in the location. You get area assistance from them and they also teach you some of their customs.
You are also provided with a laptop. You get 3 options out of which you need to choose one.
You even get free food 24/ 7 and unlimited free transportation. 
You even get 3 days off in summer.
Google thus provides a lot of incentives to their interns to make them stay.
Conclusion
The Google Step Internship is a great internship with a lot of benefits to it. You get the knowledge, work experience, practical knowledge, Google tag, stipend, and extra benefits. If you get selected for the program do enjoy it and make the most out of it. Such opportunities are quite rare but help you learn a lot. 
How to land a google step internship?