Apple is an American multinational technology company. Its headquarters were at Cupertino, California, United States, by Steve Jobs, Steve Wozniak, and Ronald Wayne on April 1, 1976. Let us see the acceptance rate of Apple internship.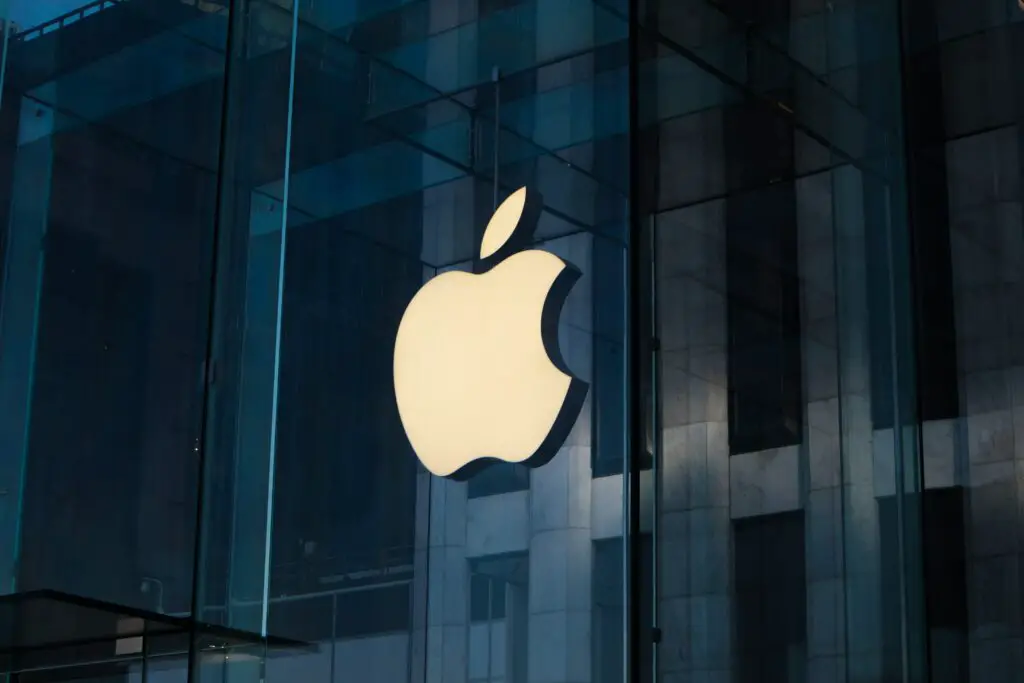 Apple Internship Acceptance Rate
Apple is one of the largest technology companies in the world by revenue and market value; It is one of the big five American technology companies, including Google, Amazon, Microsoft, and Facebook. Apple is one of the largest tech companies and has a lot of competition, making it very difficult to get selected into the internship with only a 3% acceptance rate. However, landing an internship at Apple will make your resume more valuable and help you in the future to get a job.
Of Course, it is difficult to get a job or internship at Apple. But that doesn't mean it is unthinkable. Apple has a high prominence, and obtaining a job there is a highly competitive thing. An applicant must have the proper capabilities to apply there, and a bachelor's degree is a must. Around four phases of interviews will be there if you get selected. 
To know more, read this article completely. 
Qualifications Required to Land a Job at Apple
With the tough competition, it is challenging to obtain a post at Apple; However, if you abide by their requirements, you might land a job or even an internship at Apple successfully.
Apple gives a chance to those with a criminal history as long as they abide by the company's values.
It accepts applicants regardless of their national origin or disability as long as they have the required skills to be qualified.
Even though your qualifications depend on the department you want to work in, it is easier to obtain a part-time job than a full-time one as it requires much fewer qualifications.
If you are pursuing a bachelor's or a master's degree, your chances of making a good impression in your interview process will be higher.
Try to keep your resume simple and focus on only required information such as your ambitions, experience, and qualifications.
Apple appreciates applicants with good problem-solving skills and good communication skills to be able to engage well with other employers and to pitch in their thoughts and opinions.
You should have a good sense of responsibility and make decisions more quickly.
Attending events within your company's interests to learn new things and to grow your network by socializing.
Preparing for your interview by practicing answering frequently asked questions.
Apple Internship Acceptance Rate: –
Apple allows interns to experience real-life problems and polish their problem-solving skills. Their main goal was to help interns grow and to be able to contribute their ideas and opinions to the project. Apple also willingly employs non-apple users too. Working at Apple gives you a ton of experience and makes your resume more valuable.
As of June 2022, Apple is the world's largest company by market value. It is responsible for around 2 million jobs in all 50 states. The hiring process for Apple is long, competitive, and very rigorous, where only 0.5 of the applicants made it to the hiring stage.
 In 2021 Apple had about 154,000 full-time employees, from which there were 7000 new employees. In 2020, Apple committed to hiring over 1,000 summer interns.
Apple has a wide range of internships in positions in all departments, such as marketing, product design, artificial intelligence, hardware engineering, etc
The acceptance rate at Apple is 3%, with 80% as the retention rate. Apple has a prestigious reputation that attracts many interns and employees who want to work there yearly; thus, the competition is very high. However, the retail position is much easier to obtain as you don't require many qualifications, whereas software and servicing positions are the most difficult to obtain.
Benefits Of Working at Apple: –
Employees and interns polish their skills, work on real-life problems and improve their problem-solving and creativity.
They learn directly from other senior employees who have years of experience.
They can participate in multiple workshops and give input regarding their thoughts and opinions on the projects.
It allows you to increase your networking and socialize with other interns and employees. 
Apple pays attention to its employee's health and witness; they provide employees with excellent health insurance plans, disability insurance, and health plans after your retirement. They also give gym credit of $30 per month to their employees.
They take work-life balance very seriously, which is why they provide employees with vacation and time off; they also offer paid time off if you are sick and need rest.
Apple also has a generous maternity leave policy, where expectant mothers can take up to 4 weeks before birth and 18 weeks of leave after birth.
Doing an internship at Apple will give you a lot of practical experience, look good on your resume, and later land you a job very quickly.
Apple provides flexible work options whether you search for part-time, full time or work-from-home.
It provides employees with discounts on various apple products.
It gives free snacks and drinks and also pays for the transportation charges. 
Stages of Apply for Ian's Internship at Apple 
Before applying for an internship, you must explore all your options to determine which job you want to apply for.
You will require a resume before you apply; make sure your resume is short and contains only information regarding your goals, achievement, hobbies, etc.
Try to increase your network and reach out to people who are connected with the company so they can teach you from their experience.
Make sure you have an apple id; if not, you will have to make one to apply for an internship.
Go to the official apple website, click on the 'available internship' and look for the job options appropriate for you.
After the applications are approved, you will be asked to give an interview for 30 minutes online. Once you have passed that interview, you will be required for face-to-face interviews; Hence you must be prepared for the interview by practicing interview questions.
Conclusion 
Being an intern at Apple gives you a lot of experience, and you can learn directly from senior employees. Apple looks for applicants with decision-making skills, creative thinking, and communications skills. Apple has an acceptance rate of 3%, which makes it very difficult to get accepted into it; However, if you can possess the qualifications mentioned by the company, it might not be that difficult. Apple is very generous as it has flexible working options and gives applicants with a criminal history the undertake interviews. It allows disabled people a chance, too,o and ignores the national background of its applicants.
Apple Internship Acceptance Rate | How Hard It Is To Get Into It?