You must have visited a 7-Eleven store at least once in your life. These stores are mainly famous because they have a wide variety of goods available at their stores. They sell snacks, beverages, day-to-day items, and even gas. This is the reason why several chains of 7-Eleven stores are functioning around the world. But, there's another thing the 7-Eleven stores are famous for. They are a good choice for jobs that require people to work part-time. Therefore, they are popular among students that want to work part-time to earn some extra income. But what is the ideal age to become a part-time employee at a 7-Eleven store?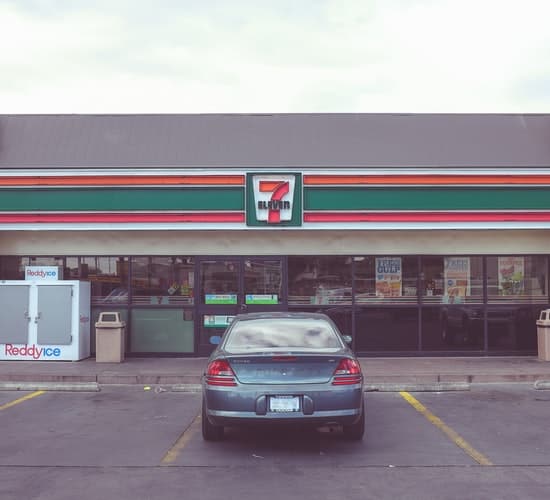 The age required to work at the 7-Eleven store differs from store to store. It is also dependent on the area where the store is located. However, if we have to look at the average, then most store owners hire employees that are above 15 years. 
Let us discuss how to know whether you are eligible to work in a 7-Eleven store or not. 
Working at a 7-Eleven store or not
If you want to know whether you can work at a 7-Eleven store or not, then you must compare yourself with these two factors, and then you can get an idea of when to work for 7-Eleven. 
Area 
When we say that there is no specific age category that covers all 7-Eleven stores, this means that the age criteria are different in different stores. Or you can say that the stores of any one area might have a different age category than that of the other area. Some stores in Florida may allow a 15-year-old to become an employee and work at 7-Eleven. Therefore, when you look for stores to apply to, make sure to check if the stores in your area hire employees of your age. 
On average, most store hire employees with ages above 15 years. But it depends on the labor laws and some other factors whether they hire someone of this age or not. Some stores do not allow people below the age of 21 to work there. 
Prohibited Products 
The reason 7-Eleven stores have become popular around the world is that they have almost everything you need. This means they also keep and sell prohibited or age-restricted products like Tobacco, Alcohol, or medicines that require a prescription. As it is illegal for underage kids to sell or buy such products, most stores do not hire children below 18 years of age. 
However, in some cases, if there is also an adult employee working at the store, then the store may hire underage children. But on the condition that all the prohibited products would be sold by adult employees. And they would not force any employee aged below 18 to deal with such products. So, if you are an underage kid applying for a job at 7-Eleven, make sure that the store has a full-time working adult employee. Or there is also an adult employee with you during your working hours. 
Working Shift 
If you are underage or this is your first time working for a convenience store, then the manager may not want to give you a night shift. And if the day shift is full, then this means there is not an opening available for you at the moment. This is because the night shift tends to be more dangerous and hardworking. 
Some other factors 
Besides all of the factors listed above, there are some additional factors such as rules and regulations, the working environment, your previous experience of working at any convenience store, etc. 
Conclusion 
In conclusion, how old you need to become a 7-Eleven employee depends on the condition the asked store gives. And whether you can fit in those conditions. If you want to work as a 7-Eleven employee, whether for pocket money, some extra income, or to simply pass your free time. Then make sure you give a visit to your nearest 7-Eleven store and check if they have a vacancy for an employee. And if there is an opening, then if the store has any conditions for hiring employees. 
FAQs (Frequently Asked Questions) 
Can 18-year-old employees sell alcohol at a 7-Eleven store? 
If the employee is 18 years old or above this, then he or she is allowed to sell alcohol at a 7-Eleven store. The employee needs to be an adult to sell such products. 
Is it hard to work at a 7-Eleven store? 
Working at a 7-Eleven store is not an easy task. You have to deal with all types of customers and manage the store without any mistakes. You also need to have good social and marketing skills so that you can also recommend products to your customers. 
What is the ideal age to work an overnight shift at 7-Eleven? 
To work an overnight shift, the employee needs to be at least 18 years old or above this. You cannot work at a 7-Eleven store if you are not an adult. 
How much does a 7-Eleven employee earn? 
The average pay of a 7-Eleven employee is $12 per hour. However, it can be different based on the area or your working hours. 
What is the ideal age to become an employee at 7-Eleven?