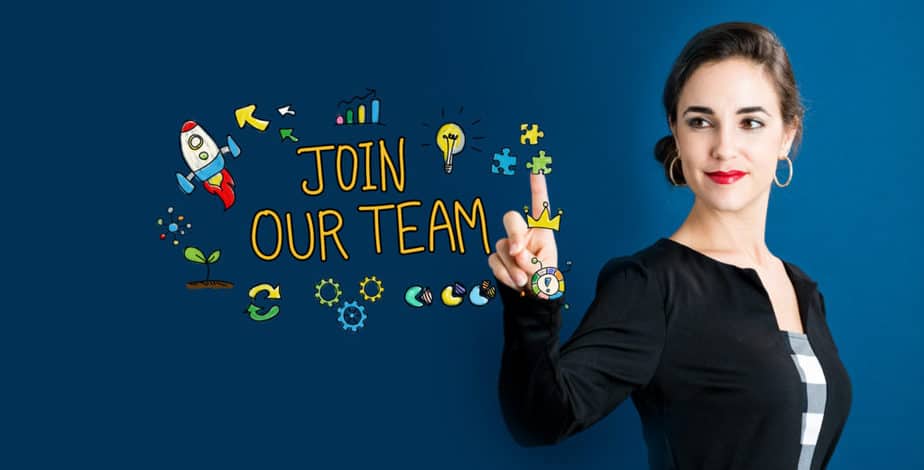 Delineating Urban Air Adventure Park
Urban Air Adventure Park is a place that can quickly become a synonym for fun as it is known for its trampoline, climbing walls, foam pit, rope course, dodgeball, battle beams, indoor playground, virtual reality zone, and especially for 'Urban Air Sky Rider Indoor Coaster. The article focuses on providing information for job hunters looking to join this fun workspace. Today's topic- Urban Air Hiring Age.
While the internet might say that the minimum age required to start working at Urban Air is 16+, when you go to the website and start applying, you will realize that the form doesn't let applicants below 18 years of age. Thus, the minimum official age required to use is 18 years old. It is a perfect opportunity for freshers as Urban Air doesn't demand experienced individuals. Instead, they will provide you training for the required job. They also offer hourly jobs, which are an additional plus point for students as they can manage their studies and gain experience of job life. Even people looking for some extra income apart from their primary career can also benefit from this opportunity. As claimed by Urban Air, they require you to have these basic skills-
The will to learn
Optimism – being open to self-improvement
Integrity 
Aspiration to deliver the best customer service in your working hours- people-oriented. 
Highly energized individuals
Athletic
Cash handling experience
If possible, individuals with experience in the retail and hospitality field (not compulsory)
Applicants must have access to their transport medium or have reliable transportation to the place of work.
Should be able to stand for long periods and be able to lift/carry at least 30 pounds
The skill sets that you gain from here are worth the experience as they are a good kick start for your career. It also offer three different types of opportunities; based on what you are looking for, you can choose between hourly options, management opportunities, or support center opportunities. Urban Air has approximately 150+ parks throughout the US. Hourly jobs and management jobs are available for the post of assistant general manager, assistant manager, attractions technician, café lead, café manager, sales/events consultant, flight instructor, general manager, front desk, front desk and part manager, go-kart, lead/camp counselor, maintenance technician, manager, mechanic, park lead, party coordinator, party host, sanitation team member, special events sales consultant, and team member. Under support center opportunities, Urban Air offers home office positions for those looking for corporate professional careers. It includes different places in analytical, technical, creative, financial, and operational teams. To look for the availability of these jobs, you need to go to their website and select the location you would wish to work. You can also lookup here.
If you are applying for the post of Manager, Café Manager, and General Manager, you will be required to have experience. The position of Flight Instructor requires special qualifications. You will also take the P.T test to approve your eligibility. The test involves-
1.5 mile run in 12.5 minutes
Ten pull-ups in 2 minutes
50 push-ups in 2 minutes
50 sit-ups in 2 minutes
Apart from the physical tests, candidates are also required to have- 
Basic computer skills
Detail-oriented observation skills
Decisive 
Should possess the calm mindset to follow a particular procedure or routine
Good writing and communication skills
Strong listening skills
Should be a suitable initiator, and organizer
Strength and stamina
Good judgment skills
Good public relations skills
They need to perform the following tasks-
Attend phone calls
Booking slots
Inventory control
Managing merchandise
Interreacting and working along with adults, teens, children, and experts
While attending customers, they need to-
Control the Indoor Sky Diving Tunnel and its wind speed
Cooperate with the customer while gearing and de-gearing them
Clicking pictures
Ensuring customer safety
Coaching
Apart from Flight Instructors, the skills required for all other posts remain the same. 
Salary
While considering the hiring remain center to apply, the salary also becomes a crucial deciding factor for choosing a job. The posts available are numerous and diverse, thus depending on each post, the employee's salary decides. Here is the table which gives the salary details of each post. They collected the offer data about salary after surveying 20-30 employees. 
| | |
| --- | --- |
| Post | Salary given |
| Court Monitor | $8/hr |
| Team Member | $9/hr |
| Party Hosts | $8/hr |
| Manager | $12/hr |
| General Manager | $48,383/yr is the base pay. Additional pay is $8,244. Thus, the average total of $52,078 |
| Cashier | $9/hr |
| Assistant General Manager | $48,000/yr |
| Park lead | $14/hr |
| Front desk lead | $8/hr |
| Front desk receptionist | $8/hr |
| Birthday party host | $9/hr |
| Crew member | $8-$10/hr |
Interview
Interview conduct in groups. They hire about 20 people at a time. There are different ways for applying for a job. You can either apply online through the website or walk in and ask for the details and timing for the interview. It is appropriate to apply first through the website. After using, significantly the officials contact you back in less than three hours and thus schedule the interview date, timing, and location. It takes about 20 minutes to complete the interview round. The questions in the interview round were simple. It was all of the topics revolving around the individuals' future goals, choices, self-description, school life (if you are in school), modes of travel that you might use if you get hired, your availability, and all other general and simple questions. You may choose to wear any comfortable urban casual attire for your interview. For example, you may pair up your jeans with a nice polo top. Make sure you tie up your long hair or trim your beard before the interview to give a neat look. They do not take a drug test before hiring.
Working Hours
The play hours are open from 10 AM to 8 PM from Monday to Thursday. Friday and Saturday, the play hours begin from 10 AM to 9 PM, while on Sunday it is from 12 PM to 8 PM. The working hours subject to change. 
Working environment according to employees
Urban Air Adventure Park has overall ratings of 3.3 out of 5. After working for a month, you get a job raise. The employees highlighted the pros –
Location and Time flexibility 
Short hours of working
Cooperative co-workers
Working with kids is fun
Chilled atmosphere
Discounts on food and merchandise
Can take a day off quickly as they schedule another person in your place for that day
Cons as-
Short breaks
Bad management
Low pay
Bad instances with parents of children 
Sometimes showed, favoritism 
Weak training sessions
Dress Code
While working at Urban Air, I will provide you with an Official orange T-shirt. You expect to pair it up with some comfortable bottoms. For Court monitors, the attire is complete with a yellow vest accompanying the orange tee with a whistle. There is no particular strict rule against wearing jeans, but it will be best to avoid wearing jeans and go for sporty wear as they can easily support you for the whole day. Most employees prefer wearing crocs as footwear for its comfort level. 
Learning and developing skills takes effort, and Urban Air looks for such individuals. Each individual's experience might vary depending on the location, and higher authorities of the park hired them. There are both extremes of reviews from people who have worked here, so it is always good to try it yourself as it is individual-specific. The job might be challenging, but it entirely depends on the individual as to how they perceive it and continue their career. Overall, Urban Air has moderate reviews in this sector.
Some FAQs
Is there any dental health or health insurance covered for an employee at Urban Air?
They don't cover any insurance.
What is a major disadvantage of being an employee here?
You might encounter bad management as the major drawback as an employee.
What is the best part of working at Urban Air?
The part of adding smiles to so many faces while learning new skills is the best.
What kind of questions did you encounter in your interview?
Questions like – 
Why did you choose Urban Air?
Are you a multi-tasker?
Are you able to handle a fast-paced work environment?
How are you with children? How do you handle them?
If you were a superhero which one, would you be?
Describe yourself
Bibliography
Hourly Opportunities. (n.d.). Retrieved from Urban Air Adventure Park: https://www.urbanairtrampolinepark.com/trampoline-park-careers/hourly-opportunities
How long did it take for them to contact you for an interview? (n.d.). Retrieved from Indeed: https://www.indeed.com/cmp/Urban-Air-Trampoline-Park/faq/how-long-did-it-take-for-them-to-contact-you-for-and-interview?quid=1d7kdbrgu24ei000
Latest Urban Air dress code policy (n.d.). Retrieved from Howigotjob.com: https://howigotjob.com/dress-code/latest-urban-air-dress-code-policy-guide/
Questions and Answers about Urban Air Trampoline dress code (n.d.). Retrieved from Indeed: https://www.indeed.com/cmp/Urban-Air-Trampoline-Park/faq/dress-code
Urban Air Parks Careers. (n.d.). Retrieved from Urban Air Adventure Park: https://www.urbanairtrampolinepark.com/trampoline-park-careers
Urban Air Salaries. (n.d.). Retrieved from Glassdoor: https://www.glassdoor.com/Salary/Urban-Air-Trampoline-Park-Salaries-E1202368.htm
Urban Air Trampoline Park employee reviews. (n.d.). Retrieved from Indeed: https://www.indeed.com/cmp/Urban-Air-Trampoline-Park/reviews?fcountry=US&sort=helpfulness
Urban Air Hiring Age- Qualifications Required