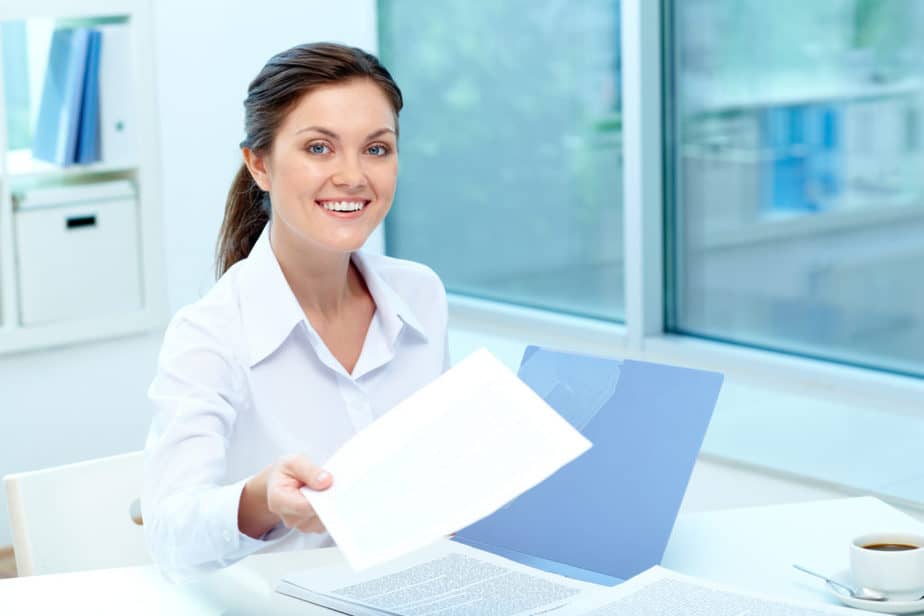 Tropical Smoothie Cafe, popularly known as Tropical Smoothie in some regions, is a leading cafe globally renowned for its tasty and healthy smoothies. Every time, tropical smoothie comes up with new refreshing flavors that steal its lakhs of customers' hearts. But the main question is, does Tropical Smoothie give employment to a 15 or 16-year-old? So, today's topic- Tropical Smoothie Hiring Age.
About Tropical Smoothie Cafe: 
Tropical Smoothie Cafe is famous for serving yummy and healthy smoothies, sandwiches, wraps, and other types of snacks. The restaurant was founded in 1997 by Eric Jenrich, Delora Jenrich, and David Walker. Different franchise of Tropical Smoothie Cafe is operating successfully in the US. Began as a smoothie shop is now a restaurant serving in over 850 locations. 
Hiring age at Tropical Smoothie?
To work at your favorite smoothie company is now possible for a 16-year-old teen. You can be one of the Tropical Smoothie employees if you are above 16 years. But for management-related or corporate jobs, you need to be above 18 years.
The hiring process at Tropical Smoothie:
Tropical Smoothie looks forward to hiring young talented candidates who are passionate and focused about their work. There are a plethora of jobs available at Tropical Smoothie Cafe for everyone. If you want to be a part of Tropical Smoothie Cafe, then follow the given steps.
Here is how you can apply for different job titles: 
1. First of all, you need to browse 'Tropical Smoothie Cafe- Careers.' 
2. A page will appear highlighting two different sectors to work. Either you can work for a local store, or you can apply for corporate jobs. Two options related to that will appear: 'Apply to your local Cafe' or 'Apply Now' for corporate jobs.
You can follow the steps to apply for Local Cafe Job Positions: 
Step 1. If you click on 'Apply to the local cafe,' a page asking your zip code will appear; after entering your zip code, the available job roles will appear.
Step 2: If you apply for a local cafe, you need to select the apply now option and direct to another page. 
Step 3:  You need to fill in the basic details and your availability criteria, as in how much time you can give for a job. 
Step 4: After filling the form, you will go with the application process. 
Here are steps to apply for the Corporate sector at Tropical Smoothie Cafe: 
Step 1: If applying for a corporate job, you need to click on 'Apply Now, ' and the page directing you to the available position will appear after entering your zip code. 
Step 2: From the list of jobs, you have to select the desired position for you.  
Step 3: Then, after selecting the job, the requirements along with day-to-day responsibility will occur.
Step 4: After agreeing on all the conditions, you can apply for the job. You will be carried to another page asking for your details.
Step 5: Once done filling in the details, you need to click on submit button. 
What after applying?
The usual waiting process is something the candidates must expect. The recruiter usually contacts the candidate in up to three weeks for fixing an interview. Then finally, when you do, after entering your zip code for thee the interview, you have to wait to hear from recruiters. After the discussion in about two to three days, you will hear from recruiters about whether you hire or not. In total, it takes a month for the interview process to complete and the paperwork to do. 
If you do not receive a call after an interview in a week, you should contact the recruiters. 
Job Opportunities:
You can find multiple jobs available at Tropical Smoothie Cafe. Since the restaurant looks forward to hiring some creative and innovative candidates, you can apply for the job titles that suit your profile. 
As the number of franchises are actively serving 850 locations and are looking forward to expanding the business by setting up more cafes in various other sites. So the need for a new employee is in demand. Below are given some job opportunities that are currently available for desired applicants:
Franchise Real Estate Manager: As a real estate manager, you are responsible for analyzing the trade areas and create a report which is helpful for clients and the company. They need to assist and coordinate with members who are dealing with the construction and real estate department.
Senior Product Manager: Your primary responsibility is to plan and advise different departments functioning and dealing with a particular product type. They need to create a product backlog and also estimate the need of the market. 
Director of Brand Marketing and Calendar: They are responsible for guiding and contact the communication team for further progress. A director should understand the need and wants of target audiences and adjust the products according to that. 
Field Marketing Coordinator: A field Marketing Coordinator has the primary duty of managing the local store and creating the marketing strategy. They coordinate with others on all the decisions relating to marketing, and they also provide support to other marketing teams. 
Senior Manager or Digital Growth Manager: As the job title suggests, you will be responsible for the company's progress on digital terms. It means you need to promote, create plans and execute accordingly for the growth of the company. In addition, your creativity and innovative thinking will be helpful for this job position. 
Each franchise of Tropical Smoothie Cafe has its way of hiring since different individuals own them. All the restaurants work with the vision to "inspire a healthier lifestyle by serving amazing food and smoothies…with a bit of tropical fun."
Requirements to be a part of Tropical Smoothie Cafe:
An applicant must have a degree or equivalent diploma from a recognized university. 
Excellent communication skills and innovative ideas would be great. 
Knowledge of products and expertise at MS-Excel can be a plus point for a candidate. 
Relevant experience of 3 to 5 in the field is beneficial. 
Good interpersonal and relationship building skill is needed.
A candidate must be good at multitasking. 
Frequently Asked Questions About Tropical Smoothie Cafe: 
Ques. 1 What is the desired outfit for an interview at Tropical Smoothie Cafe?
Ans. According to candidates who have appeared for the interview, one should prefer wearing casual wear or business casuals.  
Ques. 2 Do employees get discounts at Tropical Smoothie Cafe? If yes, then how much?
Ans. Yes, all the employees at Tropical Smoothie Cafe give a 50% discount on smoothies and food. 
Ques. 3 What is the minimum age to get hired at Tropical Smoothie Cafe?
Ans. You need to be of at least 16 years to get a job at a local store or for a corporate career; you should be above 18 years. 
Conclusion: 
Tropical Smoothie Cafe is a restaurant that invites creative and experienced candidates to apply for different job titles. The best part is even 16 years old can apply for job roles and be a part of Tropical Smoothie Cafe. So if you are passionate and want to get a good discount on smoothies, don't wait and apply for the job at Tropical Smoothie Cafe. 
Tropical Smoothie Hiring Age- Job Opportunities