Feeling cool, dry, and comfortable is an athlete's desire, especially during or after a practice or a game. Under Armour is an American Sports company that deals with producing sportswear, footwear, and accessories for both men, women, and kids. The company was founded in 1996 by Kevin Plank, a former football player at the University of Maryland, United States. Let us know about the Under Armour Headquarters And Locations.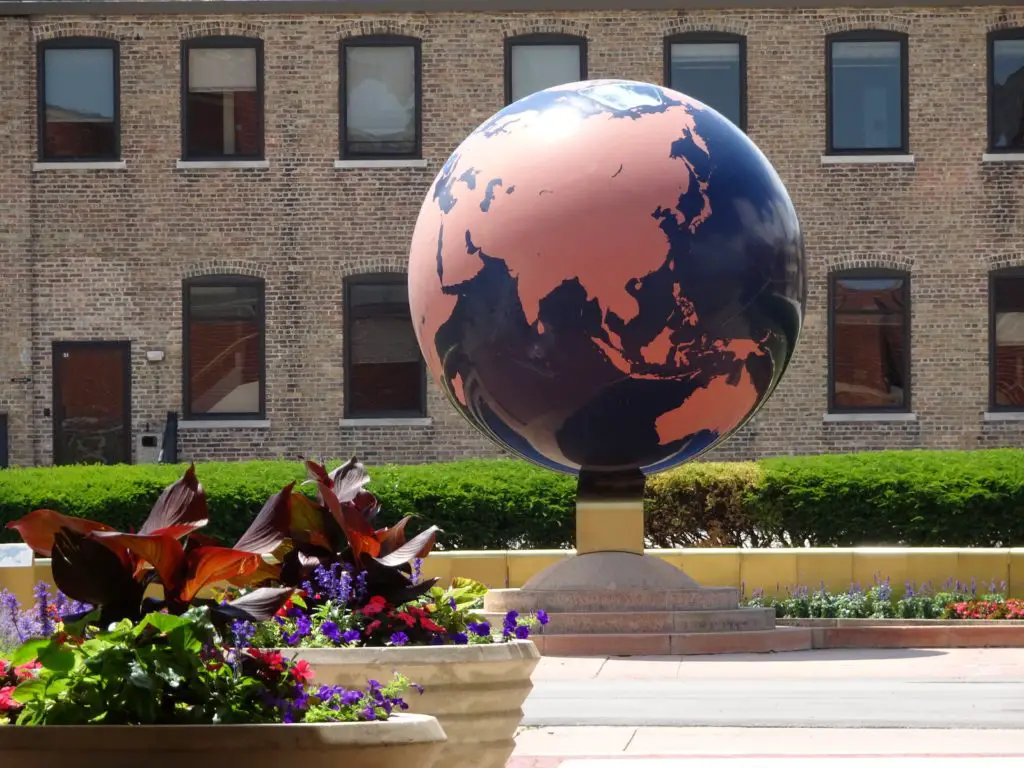 Under Armour has 10 office locations that can be broken down to 5 in the United States and 1 each in Australia, Canada, Chile, China, and France. The 5 in the United States are located in Austin, New York, Portland, San Francisco, and Baltimore, while the other locations are Alexandria (Australia), Markham (Canada), Vitacura (Chile), Shanghai (China), and Boulogne-Billancourt (France). The Headquarters of Under Armour is located in Baltimore, Maryland, the United States, among these office locations. 
History of Under Armour
Under Armour is an American sporting company that produces and sells sports materials and equipment such as sports footwear and outfit and casual clothing items to help athletes focus on winning.
It all started when the athlete Kevin Plank (the founder) wanted a solution to stop him from sweating during practice while he felt comfortable and dry even practicing. Plank then went all out to produce the company's first t-shirt, which would wick moisture and keep athletes dry. The fabric used was a very light one.
After Plank successfully produced the apparel that wicks moisture in his grandmother's basement, Plank firstly tried selling them all over the east coast, and then he sent them to his former teammates who were already in the NFL.
Plank made his first sale of about $17,000 at the end of the year when he sold 500 HeatGear shirts. This assured Plank that something great was cooking, so he kept pushing.
Since the 1996 sale, the brand has been well known and has greatly expanded.
In 1997, Kevin Plank found a factory where he produced the company's shirts. Under Armour began producing footwear in the year 2006.
After years of Kevin's oversight, he made known his intentions in 2019 of his plans to step down in the coming year (2020) as the CEO. COO Patrik Frisk was to take his place as the next CEO of Under Armour.
Under Armour has never relented in making their customers proud. They are always innovating new products for the effectiveness of athletes.
A chart of Under Armour's revenue shows that the company has made great progress and has gained popularity among its competitors.
Under Armour's Rival
Competition is one of the key ingredients that enhances a company's services. Rivalry exposes the company to build loyal customers and is an opportunity to stand out among companies that offer the same services. 
Building loyal customers would mean that despite the same product's availability elsewhere, customers would go for the company's product thousand times more than the other.
Under Armour has several rivals, a sign that Under Armour is definitely doing something right and that customers are satisfied with their product. Below are the lists of rivals of Under Armour:
1) Nike
Nike is also an American sportswear company. They produce sportswear, shoes and the like. Nike was established by Bill Bowerman in 1964. It has it's possible in Beaverton, Oregon.
2) Puma
Puma is a sportswear company based in Germany and was founded by Rudolf Dassler in 1948. It has its headquarters in Herzogenaurach, Bavaria, Germany.
3) Adidas
Adidas is a German company that produces footwear, sports apparel, and accessories. It was founded by Adolf Dassler in 1949.
Under Armour's Uniqueness
Despite the competition faced by the Under Armour brand, the company still stands out among its competitors. The ability of Under Armour to innovate fashion into technology is the edge it has among other brands.
Quality products would speak for themselves. All you need to do is put them out, which is exactly what Under Armour did. Athletes who had used their products went about the business of convincing others to use the same, stating the benefits. Quality products made Under Armour stand out, causing the brand to be unique.
The brand has stood out for its ability for its product to wick moisture from the body.
Under Armour Logo
Just like every brand, the logo signifies what the brand stands for. Under Armour's logo fiercely speaks about its values. The company logo typically stands for athleticism, strength, and speed, exactly what the brand addresses.
The company's logo has two U's; one "U" is placed upwards while the other is upside down, forming the letter "A," which typically stands for Under Armour. The name Under Armour was not intentionally formed. Kevin Plank, who had in mind to name the company "body armor," thought he had his brother Bill call it "under armor." Ever since then, the name stuck.
List of Under Armour Products
1) Under Armour Foundation Logo T-shirt
2) Under Armour tracksuit
3) Leggings
4) Hoddies
5) American Football
6) Athletic shoes
7) Athletic bras
8) Athletic caps
9) Curry Two Basketball shoe (best selling)
10) Men's UA Rush™ SmartForm Long Shorts
11) Men's UA HeatGear® ArmourPrint Leggings
12) Under Armour Wordmark Logo Shirt Black
13) Men's UA Pride Tank
14) Women's HeatGear® Pride Bike Shorts
15) Women's UA Knockout Pride Tank

Conclusion
Under Armour has toppled the government of other brands as it became the second-largest sports apparel manufacturing company in the United States. The company has built loyalty among customers over the years, which has earned the brand "evangelist"; people worldwide who would speak/stand up for the brand.
Under Armour product is available worldwide and has different styles for different countries, and products can be ordered from their website. Ever since it was established, the company thrived on giving athletes the best they could get and is still in the business of satisfying customers.
Frequently Asked Questions
1. How Many Stores Did Under Armour Have In 2021?
As of Q3, 2021, Under Armor had more than 436 stores in active operation.
2. Do Employees Of Under Armour Get a Discount?
Yes, they do. These employees get a 50% discount on prices.
3. Does Under Armour Have A Specific Interview Attire?
Well, they do not have a specific attire. However, job applicants are strongly advised to wear formal wear with a tie or just simple presentable wear.
4. What Is Under Armour's Most Wanted Product?
Under Armour sells a variety of products. Interestingly, the Curry two basketball shoe is the most sold out of all the products.
5. What is the minimum annual salary of an Under Armour worker?
In Under Armour, the lowest-paid worker can get an annual salary of nothing lesser than $16,000, while the highest-paid worker Under Armour can make over $63,000 annually.
Under Armour Headquarters And Locations