Many people prefer fast food to cook at home, and the majority of them are young people. Working folks sometimes prefer fast-food restaurants because of their workload and lack of time. Fast food restaurants are thought of as places where customers may get cheap cuisine with quick service. Let us see Subway Headquarters and Locations.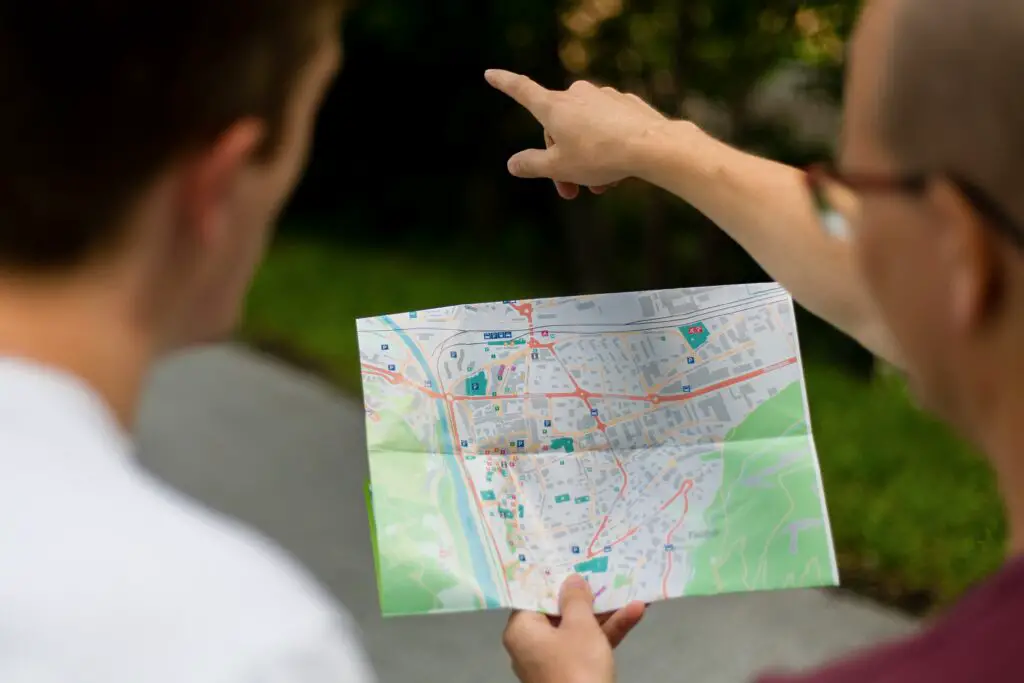 Subway, McDonald's, Burger King, Domino's, and a variety of other fast-food establishments are among the most popular. Fast-food restaurants are known for their low-cost cuisine, which is one of their key selling points. However, such prominence comes with significant drawbacks. Homemade cuisine not only saves money but also brings people together by continuing the habit of eating at home. However, dining at a fast-food restaurant or going to a wonderful location with family or friends and trying something new is up to snuff but keeping it limited. 
Q. Subway Headquarters and Locations. 
Subway is the most well-known and widely distributed fast-food franchise, noted for its wraps, submarine sandwiches, salads, and beverages. Fred DeLuca founded the subway in 1965, with funding from Peter Buck. Bridgeport, Connecticut was the first location to open. While the second location opened in Wallingford, Connecticut, the franchise quickly spread over the world.
Subway has three headquarters that serve facilities in over 107 countries, all of which are privately owned. It has grown to 41,000 places, with 21,796 in the United States, 2,881 in Canada, and 758 in Mexico. Subway's headquarters are in Milford, Connecticut, in the United States. Subway has more locations than McDonald's and Starbucks combined in the United States. Australia, Brazil, and the United Kingdom, in addition to North America, have the most locations. After being removed from the Moroccan market in 1997, the subway will re-enter the market in 2022, according to Lachen Essalhi's effort.
Products: –
The submarine sandwich is Subway's most popular item, consisting of meat, cheese, veggies, and condiments wrapped into tubular bread. Wraps, salads, paninis (Italian bread sandwiches), and baked goods such as cookies, doughnuts, and muffins are among the other items available. B.M.T is the most popular subway sandwich, consisting of pepperoni, salami, and ham. 
Breakfast sandwiches, English muffins, and Flatbread are also available in the store. Breakfast and pizza are also served. It is also beneficial to folks who are concerned about their diet because it delivers nutrition-based items. The subway received four new versions in 2017. The Chipotle Cheesecake sandwich was introduced to the subway in 2018. It also includes regional variations, which means that the subway menu changes depending on the country. 
Service: –
Subway provides high-quality food and beverages through its catering service, which includes food service at remote locations such as hotels, restaurants, and event venues. Subway also offers an online ordering service, allowing customers to order food without having to visit the store. Food can be ordered using the app and delivered to the resident's address in a matter of minutes. Subway club, a customer loyalty program, is also part of the company's offering. Not only that but the Make Your sub-service allows customers to personalize their orders. It also includes nutritional advice to help clients choose the healthier option. Customers can return or get a refund if they are unhappy with the service, but they must show their purchase history to do so.
Locations And Headquarters: –
Locations: –
In the United States, the subway has a franchise in over 51 places. The following is the list:
Arizona                          14. Kansas                        27. New Mexico           40. Virginia
Arkansas                        15. Kentucky                   28. New York                41. Washington
California                       16. Louisiana                   29. North California     42. Washington D.C
Colorado                        17. Maine                         30. North Dakota          43. Missouri
Connecticut                   18. Maryland                    31. Ohio                        44. Montana
Delaware                       19. Massachusetts            32. Oklahoma                45. Pennsylvania
Florida                           20. Michigan                    33. Oregon                    46. Rhode Island
Georgia                          21. Minnesota                  34. South California      47. Alabama
Hawaii                           22. Mississippi                 35. South Dakota          48. Alaska
Idaho                             23. Nebraska                     36. Tennessee               49. West Virginia
Illinois                           24. Nevada                        37. Texas                      50. Wisconsin
Indiana                          25. New Hampshire          38. Utah                        51. Wyoming
Lowa                             26. New Jersey                 39. Vermont
Headquarters: –
Subway has three headquarters after expanding its business around the world to become the world's largest single-brand restaurant and restaurant operator. The list is as follows:
Milford
Connecticut
The United States
It has five regional centers, in addition to its headquarters, to serve the company's international operations. There are two types of regional offices: a European franchise and an Asian franchise.
The European franchise regional office is in Amsterdam, Netherlands, with offices in Australia and New Zealand. The Asian Franchise regional offices are in Beirut and Singapore, respectively.
Marketing: –
Subway is the second-largest fast-food advertising in the United States, after McDonald's. Subway's motto is "Eat Fresh," which refers to a sandwich made with freshly baked bread and fixings. Product placement campaigns are also run by Subway. Subway is offering a Buy One, Get One Free sandwich deal to commemorate National Sandwich Day on November 3rd.
Conclusion: –
Fast food restaurants are a well-known idea all over the world. In today's world, it is getting increasingly convenient. When you don't have time to prepare food at home because of your hectic schedule, the best alternative is to go to a restaurant. Fast-food restaurants, on the other hand, provide cuisine with quick service and low costs.
Subway has opened outlets in a variety of locations around the world, making it convenient to get food near one's employment or school. It is well-known for its sandwiches and is the finest destination to visit for sandwich fans. It is now possible to order food from the comfort of one's own home thanks to the online delivery option.
Frequently Asked Question: –
How many Headquarters and Locations does Subway have?
Ans: – The subway has a franchise in over 51 locations in the United States, with three headquarters throughout the world.
What is the most popular subway item?
Ans: – The submarine sandwich is Subway's most popular item, consisting of meat, cheese, veggies, and condiments wrapped into tubular bread.
Subway Headquarters and Locations