Nestle, a globally recognized company today, emerged first in 1866 when Henri Nestle, founder of Nestle created a cereal for infants to improve the health and wellbeing of children. Let us know more about that Nestle Headquarters & Locations in this article.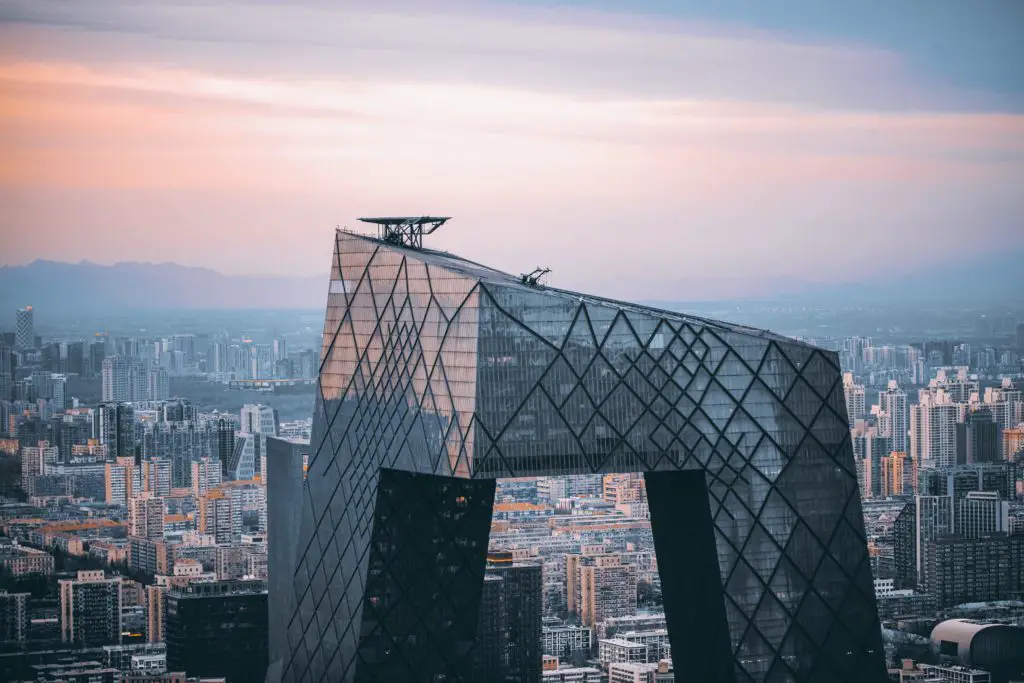 Over the years the company has faced and successfully beaten several rivals with its strong corporate values, continuing the legacy of its founder with their long term vision of improving the quality of life through nutritious foods and beverages. 
Today Nestle operates in around 186 countries and has multiple locations through which the company strives to keep up with its customer demand. Nestle's main headquarters are present in Vevey, Switzerland. However, it has multiple office locations spread across numerous countries around the globe. Mentioned below is a list of Nestle's headquarters and locations. 
Nestle's Headquarters
Nestle has its main headquarters located in Switzerland. 
| | |
| --- | --- |
| Address | Avenue Nestle 55, Vevey, 1800 |
| Contact Information | 41 21 9241111 |
However, the company has independent head offices in the countries where it operates. The table below covers Nestle's head office locations for the USA, India, Pakistan and Bangladesh. These were just a few notable examples, Nestle has its own head office in most countries where it works. 
| | |
| --- | --- |
| Country | Head Office Location |
| India | Jacaranda Marg Gurgaon |
| USA | 1812 North Moore Street in Rosslyn, Virginia |
| Pakistan | 308 Road, Upper Mall Scheme, Lahore, Pakistan  |
| Bangladesh  | NINAKABBO building, Tejgaon Industrial Area, Dhaka |
Nestle's Locations
Here is a list of the top 44 Nestle locations: 
Vevey (HQ), Avenue Nestlé 55, Switzerland
Cham, Zugerstrasse 8, Switzerland
La Tour-de-Peilz, Rue d'Entre deux Villes 10, Switzerland 
Arlington, VA, 1812 N Moore St, US
(Nestle)Luanda Angola Rua Emilio M'Bidi, 97 – 99
Vicente López, Avenida del Libertador 1855, Argentina 
Rhodes, 1 Homebush Bay Dr, Australia 
Wien Wiedner Gürtel 9, Austria 
Santa Cruz de la Sierra Bolivia (Plurinational State of) Parque Industrial Manzano 21 B
Sarajevo Bosnia and Herzegovina Fra Andjela Zvizdovića 1/14 B
São Paulo, Avenida Avenida Doutor Chucri Zaidan, 246, Brazil 
Sofia, Bulgaria bul. "Evropa" 128
Ouagadougou, Burkina Faso, B.P. 01 1726
Phnom Penh, Cambodia, No.39, street 374 Sangkat Toul Svey Prey I, Khan homkamorn
Douala Cameroon Immeuble ACTIVA Rue Prince de Galles
Toronto, Canada, 25 Sheppard Ave W, North York
N'Djamena, Chad, Avenue St-Martin 808
Las Condes,  Chile Av. las Condes 11287
Beijing, China Level 9, Tower B, LSH Plaza Wangjing Avenue 8 Chaoyang District
Bogotá, Colombia, Transversal 18 96-41
Heredia, Costa Rica, 300 metros Oeste de Cenada en Barreal de Heredia
Abidjan, Côte d'Ivoire, Rue du Lycée Technique
Zagreb, Croatia, 40 Avenija Većeslava Holjevca
Havana, Cuba, Av. 146 No 23-01 c/23 y 25 (163
Praha, Czech Republic, 143, Mezi Vodami 2035/31
Kinshasa,Congo (Democratic Republic of the) Ave Des Inflammables
København, Denmark Arne Jacobsens Allé 7
Santo Domingo, Dominican Republic Av. Abraham Lincoln 118
Quito, Ecuador, Ave. González Suárez 31 – 135, Apartado 4574-A
New Cairo, Egypt,Summit 44, 90 El Shamaly Street P.O. Box No. 400 & 401 El Tagamoaa El Khames
Antiguo Cuscatlan, El Salvador, El Almendro Avenida El Espino y Calzada Centro Corporativo Madreselva Urbanizacion Madreselva Apartado (06) 497
Lami, Fiji, Lot 1, Wailekutu Industrial SubDivision Veisari
Espoo, Finland, Keilasatama 5
Noisiel France, Blvd Pierre Carle, 7, BP 900
Papeete, French, Polynesia 103 Cr de l'Union Sacrée
Libreville, Gabon, Rte d'Owendo
Frankfurt am Main, Germany, Lyoner Str. 23
Accra, Ghana, 33 South Legon Commercial Area
Accra, Ghana, One Airport Square, 4th floor – Airport City
Gibraltar, Gibraltar, 37B/C Devil's Tower Rd
Marousi, Greece Patroklou 4
Guatemala, Guatemala, Condado El Naranjo 14 Avenida 16-70 Zona 4 de Mixo
Port-au-Prince, Haiti, 6 Route de Delmas
Sula, Honduras, Blvd. Del Este Interseccíon Blvd. El Periodista Contiguo a Fundación MHOTIVO Intersección Macrobodegas DIUNSA San Pedro
Why is it important for Nestle to have multiple locations? 
Like any other well-established brand, Nestle has several incentives when it comes to operating in different locations. Perhaps one of the greatest ones would be keeping up with the competition, something Nestle is well known for. Having multiple locations through which the company can serve its customers also allows it to connect with a wider market, thereby allowing Nestle to grow internationally and fulfil its purpose of enhancing the "quality of life across the globe". 
Does Nestle have the same products for each country?
No. Nestle does not create the exact product for each of its locations. Instead, like any great brand, the company has shown a keen interest in satisfying consumer needs accurately. In order to ensure this, the company adapts its products to the local demands, respecting different tastes, cultural heritage and religious backgrounds. Some of its products are also altered to match the purchasing power of its market. So Nestle's products are always made, keeping in mind the requirements of the people. 
What is Nestle's Switzerland headquarters famous for? 
Nestles headquarters in Switzerland is considered to be a treat for the eyes! It is quite the landmark in the region and has a great architectural personality of its own. Have a look at it, it is bound to leave you in awe! 
Conclusion:
We hope that this article has proven to be a resourceful guide and that you enjoyed learning more about Nestle, its headquarters and its location. Mentioned below are a few frequently asked questions, you should consider going through if you still have some concerns left. 
Frequently Asked Questions (FAQ)
1) How many factories does Nestle have?
Nestle has a total of 354 factories present in 79 countries.
2) In which location is Nestle most popular?
Statistics have shown that Nestle's products have been best received in the USA. Here Nestle has been able to generate 26.26 billion Swiss francs in sales in the year 2021.
3) What are Nestle's top-selling products?
In 2021 Nestle's best-sold products were powdered and liquid beverages
4) Is Nestle the best in the world?
According to Forbes, Nestle ranks 39 in the list of the largest companies globally and ranks at the very top in terms of being the biggest food and beverage company in the world.
5) Does Nestle have a competitor?
Yes. Unilever, MARS, Danone, Mondelez, Hershey's and General Mills are considered to be the top competitors of Nestle.
Nestle Headquarters & Locations-Know More