Jones Day, a global law firm of American Origin, has several offices all over the world. The prestigious organization was ranked the 8th largest U.S law firm in 2021. A corporate law firm, of exceptional repute, the firm has represented many Fortune 500 companies. Some of their clients include companies like Bridgestone, General Motors, and Goldman Sachs, many of which are household names. Let us see about the office locations and headquarters of Jones Day.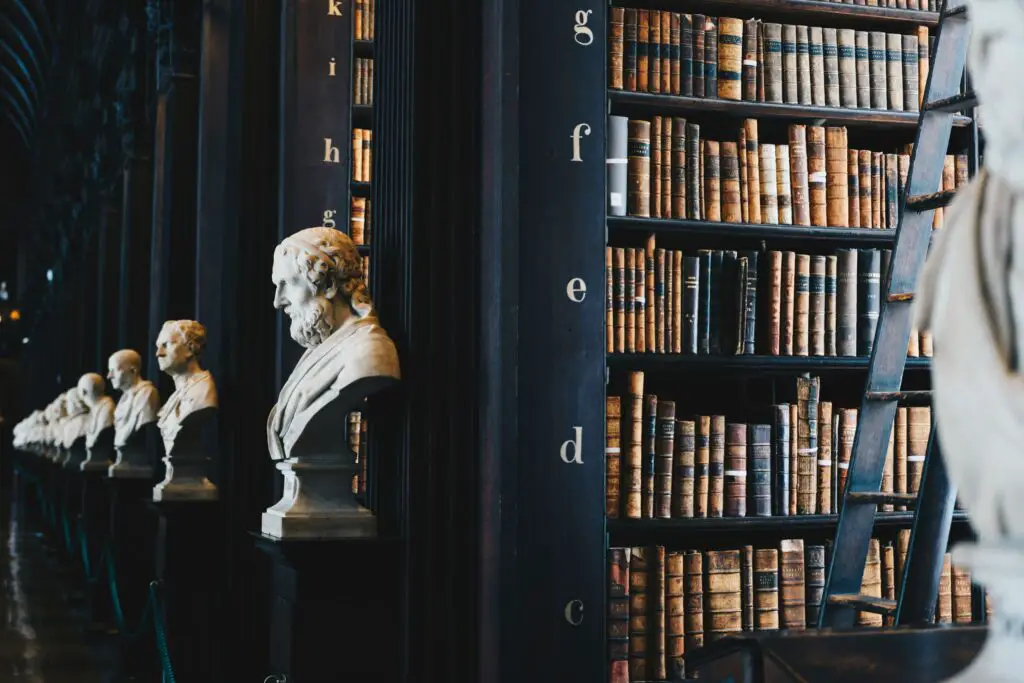 Jones Day Headquarters
Jones Day's headquarters are located in Cleveland, Ohio, and the company has 43 offices across the globe. Founded in 1893, it was two attorneys namely William Rice and Edwin Blandin who created the prestigious Law Firm. Originally called Blandin & Rice, it was then renamed "Jones Day" as it is known today. While the firm was known for representing transportation organizations and manufacturers from the midwest in the past, today it takes on cases of a very diverse nature and repute.
Jones Day Information Topics Glossary :
Origins/Early History Of The Multinational American Law Firm Jones Day
What kind of cases Jones Day usually practise?
Is Jones Day Reputed? A little more about their standards and rankings
In the news: Jones Day recent file leak
External links (source of reference)
Globally recognized American law firm Jones Day's Early History
We are aware that the famous multinational law firm was originally called Blandin & Rice, after two men, namely Will Rice and Edwin Blandin. A man named Frank Ginn joined them later in 1899, and for the first time ever, the firm's name was changed to Blandin, Rice & Ginn. 
Suddenly, one of the trio, namely Rice, was unexpectedly killed. So, the firm was renamed a second time to Blandin, Hogsett & Ginn when a new entrant, namely Thomas Hogsett joined in Rice's place. The firm's name changed a third time to Tolles, Hogsett, Ginn & Morley. when Judge Blandin retired, and two people, namely John Morley and Sheldon Tolles joined the firm.
After Morley retired the firm was again renamed a fourth time as Tolles, Hogsett & Ginn. In November 1938, the name was changed yet again. With the help of Thomas Jones, who was leading the team, Tolles, Hogsett & Ginn was merged with Day, Young, Veach & LeFever. This time the grand American law firm was called Jones, Day, Cockley & Reavis.
The sixth time the prestigious law firm had a name change was when they aquired their Washington D.C office and merged with Pogue & Neal. After that, the firm was called Jones, Day, Reavis & Pogue. The firm has been called Jones Day ever since, and has not changed, becoming an international trademark associated with excellence.
What kind of cases does Jones Day practise?
Jones Day which is largely a corporate law firm, practises related to a variety of categories. Some prominent examples are health care, intellectual property, real estate, tax law, cybersecurity, environmental, labor and employment, antitrust, pharmaceuticals, biotechnology, financial services, sports, retail, clean energy, defense, construction, the media, telecommunications, international law, appellate litigation, M&A, private equity etc with a high degree of professionalism all over the globe.
Jones Day Recent File Leak
There was a recent ransomware attack on files belonging to the multi national law firm Jones Day. The incident occurred in the year 2021, when the company did not do as a hacker demanded. The hacker published some of Jones Day's sensitive data on the internet, and it is said that journalists got hold of the information and published the same.
A little more about Jones Day's Reputation
Jones Day is said to be among the best in the legal field worldwide. The company has a staff of more than 2500 highly effective lawyers/attorneys working in all 42 of their offices, in 17 countries, which span five continents. The BTI consulting group have ranked Jones Day as No.1 for their services towards their clients 14 times.
According to the Dun & Bradstreet Data analytics firm, Jones Day has fought cases for and represented more than 50% of the Fortune 500 companies existing today. According to another company called Law.com, Jones Day can be considered as the 14th largest legal firm in terms of revenue internationally. Jones Day has also been ranked first in the U.S Law Firm Brand Index of 2017.  
Apart from that, Jones Day is known for having excellent service towards their clients, one of which was American President Donald Trump. The firm has a very high standard of client representation. Jones Day is known for having formidable lawyers with talents that span jurisdictions and disciplines available to clients as and when they require it.
This is often based on an ongoing relationship with the client with whom there is a deep engagement. The attorneys at Jones Day, many of whom are influential women, have a tradition of listening to and engaging with their clients and working towards protecting their rights and best interests.
There is no doubt the attorneys at Jones Day are highly committed and have deep professional values that aid them to work with their clients not only in the courtroom. When disputes are settled, and deals are finalized, Jones Day's lawyers have a reputation for standing up for their clients, and upholding the ideals of the institution. 
Conclusion
Jones Day is a successful and well-established international law firm of American Origin that has fought several high profile law cases and will continue to be a prominent player in the litigation industry for a great many years to come.
FAQs (Frequently Asked Questions)
When was Jones Day founded?
The American Law Firm known as Jones Day was founded in the year 1893
What was Jones Day called originally?
Jones Day was originally called Blandin & Rice.
What clients have Jones Day represented?
Jones Day have represented many clients like Bridgestone, General Motors, and Goldman Sachs.
Where are Jones Day's Headquarters?
Jones Day's headquarters are in Cleveland, Ohio
 It was ranked the 8th largest law firm in the U.S.A in 2021
Jones Day Headquarters And Office Locations