There are many things we require to go through our day-to-day lives and as time goes by, the list also goes on increasing. The lifestyle of people has also changed from one of necessity to one of want. There are fewer items bought by us that we need and more items that we want just because we like them, or they are trendy, or for some other reason.  There's not much that you have to search for, with multi-department stores, malls, and online shopping being there to fulfill most of your desires. One such famous name among the department stores chain is JC Penney.let us know about that the Jc Penney Headquarters And Locations.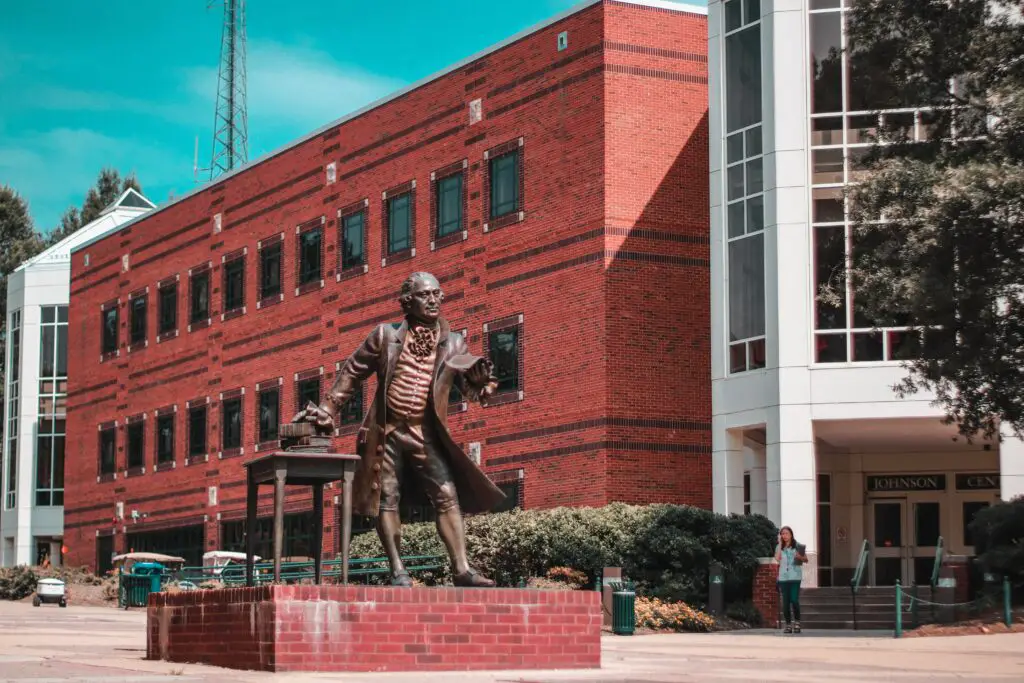 JC Penney, or to go with its official name, PenneyOpCo LLC, or known as JCP is a multi-department store chain based in America. The first JC Penney store, initially named Golden Rule store, was opened in Kemmerer, Wyoming. The company's first headquarters were set up in Salt Lake City, Utah. In 1913, the company got its current name, JC Penney company. By 1941, JCP was operating 1600 stores across the US. By 1968, the company has expanded beyond the states and had opened its stores in Hawaii, Alaska, and Puerto Rico. 
In 1971, JC Penney stores were opened in Italy. By 1973, JC Penney owned 2,053 stores. The company's headquarters were moved to Plano, Texas in 1988. In 1995, JC Penney stores entered Mexico and Chile. In the 21st century, the company had a decline and had to close down many of its stores. As of May 23, 2022, JC Penny is operational in 49 States of America as well as Puerto Rico with 669 stores open. While in 2017, the company had to sell its property in Plano, where its headquarters were located, it is said that the company is searching for a location for its headquarters, but rumors also have it that the company may move back to its headquarters in Plano, Texas.
Initial Locations of JC Penney – 
As the name suggests, the company was owned by a guy named James Cash Penney. Initially, three partners, Callahan, Johnson, and Penney started the store in Kemmerer, Wyoming, under the name, Golden Rule store in the year 1902. Two more stores were built next and in  1907, the partnership between the three partners dissolved and Penny bought all the three stores. He opened 34 more stores in the Rocky Mountain states by the year 1913 under the banner of JC Penney stores company with his co-founder Henry McManus. The next year, the company's headquarter shifted from Salt Lake City to New York City.
Expansion In The Locations Of JC PENNEY – 
By 1917,  the company had 175 stores spanning around 22 states in the US. In 1920, JC Penney bought the Crescent Corset company. By 1924, 500 stores of the company were functional and 1,000 stores by the year 1928. By 1929, the number of stores ascended to 1,392 and in 1941, 1,600 stores were operational across 48 States. 
In 1961, a full-line shopping Center department store started in New Jersey and the second one in Pennsylvania. In 1962, JCP acquired the General Merchandise company and the Thrift Drugs in 1969. The company owned 2,053 stores in 1973, which included 300 full line centers.
In 1983, the company started doing online business also. JC Penney bought the National Bank of Harrington in 1984 and started issuing its own master and visa cards. In 1998, the JC Penney internet store appeared. By 1998, JC Penney reached Indonesia too under the brand name JC Penney collections. 
Addresses Of JC Penny Stores – 
Most stores of JC Penney are located in San Antonio, Houston, Austin, and Fort Worth city in Texas, Buffalo city in New York state, Miami in Florida, Oklahoma city, Saint Paul in Minnesota, Dayton in Ohio, Albuquerque in New Mexico. Some other cities having JC Penney stores are Atlanta, Washington, D.C., Boston, Seattle, Cleveland, Los Angels, Orlando, Detroit, San Francisco, Tampa, Minneapolis, Denver, Philadelphia, Dallas, Phoenix, Chicago, as well as Sacramento.
 Other states having locations of JC Penney are Alabama, Wyoming, Arkansas, West Virginia,  Delaware, Wisconsin, Arizona, Wisconsin, Kansas, Utah, Colorado, Vermont. These states also have some major number of JC Penney locations – Georgia, Tennessee, Indiana, North and South Carolina, Kentucky, New Jersey, Louisiana, Minnesota, Maryland. Oklahoma, Nevada, Connecticut, Idaho, Nebraska, Iowa, and Mississippi have some stores located there as well. Some other states also have few stores of JC Penney located in them. 
Current Locations of JC Penney –
Apart from six to ten states and territories, 50 states and territories have around 669 stores of JC Penney, with Texas having the maximum number of locations with 73 stores, California coming in the second place with 64 locations, and Florida third with 44 locations. New York, Ohio, Illinois, Michigan, Pennsylvania, and Missouri each have 28, 26, 24, 23, 22, and 20 stores respectively. 41 other cities also have various stores including six stores in Puerto Rico. 
Conclusion – 
JC Penney, which started as a single store had more than 2000 stores during the 1970s, becoming one of the largest department store chains. After seeing a decline in the 20s, the pandemic knocked down the company, causing it to be bankrupt and sold. Currently, the store count reaches 669 across 49 locations with the headquarters, which may or may not be in Plano, Texas.
Frequently Asked Questions – 
What are some famous brands owned by JC Penney?
Answer – Some of the famous stores under JC Penney are The Salon by InStyle, Sephora inside JC Penney, Seattle's Best Coffee, and many more. 
2) How is the founder of Walmart, Sam Walton related to JC Penney?
Answer – Sam Walton started to work for JC Penney in 1940 in its Des Moines, Iowa branch, and later in 1962, he founded Walmart. 
3) How is JC Penney's  Ambrielle lingerie label different than the others?
Answer – The Ambrielle lingerie label was launched in 2007 by JC Penney and is the largest private brand launched by the company. 
4) Which is the largest store of JC Penneys?
Answer – The store located in Plaza Las Amèricas, opened in 1998,  is the largest store in the department chain with an area of 350,000 square feet.
Jc Penney Headquarters And Locations