The Government Employees Insurance Company (GEICO) is a privately held vehicle insurance provider with its headquarters in Chevy Chase, Maryland. Let us know about the 'Employee Benefits At Geico'.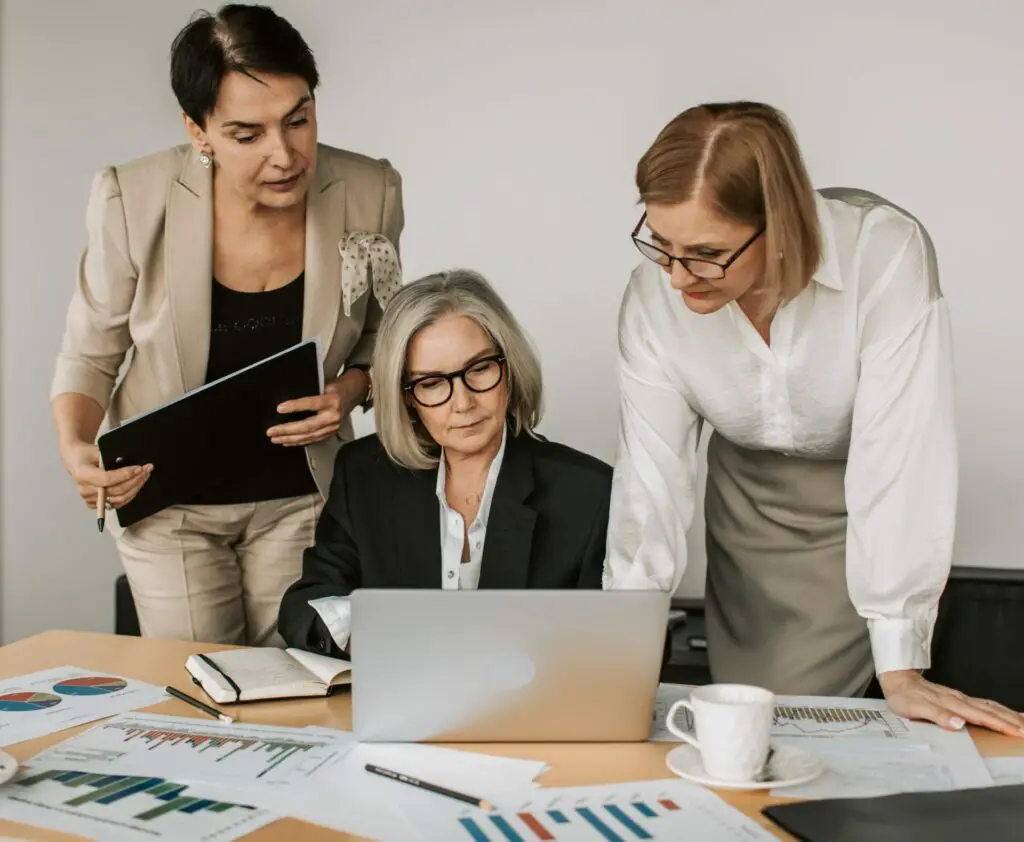 It ranks second-largest in the auto insurance industry in the US. The business furthermore provides property insurance in addition to umbrella insurance. The business was established in 1936 and now employs more than 40000 people, all of whom receive first-rate benefits.
Employee Benefits At Geico
To improve employees' quality of work life Geico provides its employees with many employee benefits in addition to a competitive wage package. Some of the employee benefits provided by Geico are retirement age plans, insurance for health care, dental, vision, and life, vacation, sick days, paid holidays, promotions based on performance, progress in your career and job security, education allowance, programs for mentorship and training, outfit for company. 
Let us discuss these benefits in detail
1. Health and care
(i) Options for Health Care Insurance
Medical plans
Two self-insured medical plan options (This is self-insurance by saving money to cover potential losses rather than acquiring an insurance policy) and some fully-insured HMO plan options(in which employer contracts with insurance companies for employees' medical claims) are provided by GEICO.
Online visits are reimbursed by GEICO's medical plans at a cheaper co-payment than appointments with a  consultant.
Vision plan
The complete vision plan provides discounts on laser vision correction along with coverage for eyewear, lenses, contact lenses, eye tt retinal screenings, and more.
Dental plan
Two complete dental plans providing coverage for oral treatment, screening, prophylactic care, and orthodontics 
HFSA employees may set away pre-tax funds each year through a healthcare flexible spending account (FSA) to cover certain expensive medical treatments.
(ii) Sick, Disability, and Recovery Pay Leave                                                                                              
In the first five years of employment, 10  days of paid sick time is given every year; paid time and leave are different for management-level employees. 
Your income will be replaced by long-term disability insurance if you are continuously disabled from work for six months. Benefits will be paid to eligible employees in an amount equal to 50% of the monthly base wage. 
(iii) Recovery pay
Parents are granted paid leave for  8 weeks on childbirth. Associates who have worked for the company for at least six months before the child's birth are entitled to four weeks of paid leave, while those who have worked for the company for at least 12 months before the child's birth are eligible for eight weeks of paid leave.
2. Accident and Life Insurance
Upon employment, a term life insurance policy is issued which is around half of an associate's base wage.
Additional Term Life insurance can cost up to 6.5 times an employee's entire base pay, with a combined Basic Life and Optional Term Life insurance ceiling of $1,500,000.
For themselves and qualifying family members, Associates may choose  Voluntary Group Accident Insurance (Unexpected Death & Mutilation) at a low cost.
3. Family leave
(i) Employee Support Program 
Employees and their relatives who are living in their homes permanently get free legal advice, debt management services, and financial consulting under this program.
For stress and anxiety-related issues Geico provides therapy services.
Through the GEICO AAP employees can take advantage of three free phone or in-person therapy sessions.
(ii) Paid holidays, vacation days, and parental leave
In the first five years of employment, an employee is given ten days of paid vacation annually; paid time off and leave benefits to differ for management-level employees-  once in three months, employees get four more floating holidays.
Six extra paid holidays are given to employees every year.
To spend time with infants or recently adopted kids, paid vacation of four weeks is given to employees. Bonding leave is available to employees who had been employed full-time by GEICO for at least 12 months before the birth or adoption date.
 (iii) Support with adoption, infertility, and dependent care FSA
GEICO offers adoption assistance of up to $5,000.
In their self-insured medical plans, GEICO provides a lifelong prescription medication benefit of $10,000 and a medical plan benefit of $25,000 for infertility treatment and related services.
Support with conception may include in Vitro fertilization (IVF), artificial insemination, prescribed medicine to treat infertility, and assisted reproductive technology (ART).
Dependent Support (Day Care)- An employee can set away pre-tax money through a flexible spending account (FSA) to pay for child and elder care costs.
4. Education & Training
(i) Education Support
More than 220 institutions provide educational support to employees on their first day of employment for higher degree and certificate courses.
There are payment plans for tuition, books, registration fees,  and graduation that can be used to cover up to $5,250 in direct payment or reimbursement.
To locate the best school, degree, or course to fit your educational and career goals, you can access academic and financial wellness guides.
 (ii) Paid Training & Licensing
GEICO pays for select advertising, service and support, and auto insurance training courses. And these courses are regarded as some of the best in the insurance sector.
The firm offers its employees free licensing and continuing education classes.  Continuing Education GEICO provides thousands of instructor-led and online courses.
 5. Finance & Pensions
Traditional and Roth 401(k) Plans
At a pre-tax contribution, 5% of incomes are immediately registered in the plan.
Employees may contribute in either a pre-tax or post-tax manner.
To manage their accounts, employees can call Vanguard's VOICE Network or can visit vanguard.com.
(i) GEICO Credit Union, a BCU subsidiary
Offers  ATMs services and on-site banking.
Associates have access to insured accounts to protect their funds.
Loans for a property, an automobile, and education are available at low-interest rates.
(ii) Revenue Splitting
This program pays employees based on the performance report of the assessment department and policy growth.
To be eligible for the profit-sharing program, a recruit must complete a one-year qualifying service period.
Affiliates must fulfill service criteria to be eligible.
(iii) Bonuses
Employees at Geico who report earning a bonus receive between $5,000 and $5,500 a year. Employees with the title of Insurance Sales Agent make the greatest money from incentives, with an average annual compensation of $5,500. The lowest-paid employees who receive bonuses are those with the designation of an insurance agent, who typically receive $5,000 annually. Apart from bonuses, one can expect a salary raise every year.
6. Employee Discount
Both current and past GEICO workers, along with their friends and family, have access to employee discounts, special pricing, and privileges on a variety of products and services. As a member, you can receive employee discounts on a variety of services which includes fun parks, insurance, car rentals, medications,  and gadgets.
Eligibility for employee benefits in Geico
The first and most obvious need for receiving Geico employee benefits is employment with the company. To look for a job, visit the Geico career website.  Geico offers various job positions, including customer relations, marketing, and information technology. You must work full-time to take advantage of the benefits mentioned above. Dependents who qualify for these benefits would include your spouse, dependent kids up to 26 years old, and dependent children who are disabled before 26. Depending on how many hours they work, part-time employees may be qualifying for some perks. 
Procedures to avail of educational benefits
To start with taking a job in Geico. Access to academic and financial wellness guides is made available to employees by Geico. These counselors are available to assist you in selecting the best college,  degree, or course for you. They can prove to be a great help in understanding whether a particular course you want to follow will be covered in Geico's tuition assistance program or not. Choosing a degree program at an acceptable institution or university. More than 220 schools and educational institutions accept applications from Geico workers for financial aid for tuition. Opt for a reputable and accredited college or university for these degrees and certificate courses.
New launches
GEICO introduces a brand-new corporate education benefit for its more than 40,000 employees, GEICO has introduced a new education and advancement perk which includes
Tuition & fees are paid in advance, with no reimbursement
Programs for certification and master's degrees
Individualized education and career counseling
Collaborations with leading schools and universities across the country
Options for physical, virtual, and online classes
Exclusive price cuts on tuition and other savings
Although these advantages are largely for GEICO employees, some education partners offer discounts to close relatives on particular programs.
GEICO recently introduced a new hybrid work schedule which will allow some employees to work three to five days per week from home, after completing orientation.
In many of its territories, the business has raised the starting pay for a variety of positions, including those in sales, service, and claims.
Conclusion
Employee benefits increase a company's production and efficiency by keeping employees healthy and promoting job satisfaction. Geico provides a variety of options to protect your health and well-being and ensure your financial future, allowing you to get more out of life. Geico is aware that employees are like family and can only give their best effort to the job when they are in excellent health and have a good work-life balance.
​​
Employee Benefits At Geico