Texas Road House is popular for serving some yummy ribs and steaks in the Texan style, for which they have won competitions and recognitions across many states in the US. Today it has its operations in 50 states and territories of the US and in 29 international locations. While being popular for the steak they also have reputation for being a top-rated employer, having made the Forbes list of employers in the US for various categories like best employer of veterans, diversity and new grads. In this article, we are going to see about Orientation at the Texas Roadhouse.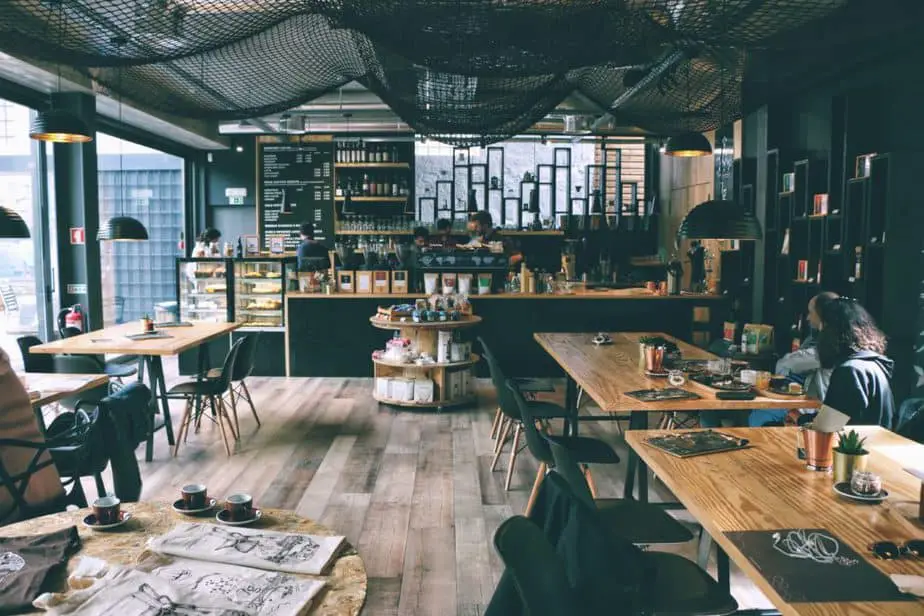 *How long does orientation last?
Orientation period varies by location and level of prior experience, in some instances less than a day and at sometimes about 3 weeks. While this period may seem uncomfortable for some, a form of mental preparedness is required so that the new staff does not feel cheated as the staff who they watch at this period gets the tips during this period, while the new staff on orientation gets the minimum wage, through the orientation period. As this is more of a settling in period for the new member of staff. 
*The Orientation Process
 During this time the new employee has to follow an older staff who has prior experience, to watch them through how things are done basically, without doing anything other than watching, until they are deemed ready and can begin rendering the services themselves. This process is to enable new staff get settled in their employed role, and carry it out effectively by watching others do those tasks while they gain insight, get situated and acquainted with the operations, services and facility.
*Post Orientation Interview
After the orientation period another interview will be conducted to determine if the new employee has gotten good knowledge and understanding of the work process, to determine if they can carry out such employed functions, after which the new employee is set to begin work and then earns the payment for such functions for which they are employed. 
Getting a Job at Texas Roadhouse
* Applications. 
Depending on the location, information about vacancy in a Texas roadhouse branch can be through a recruiter, through the company website, or through open calls at the location, by the manager or supervisor. Where interested candidates can walk in and express readiness to work. Which is followed by the interview and orientation process.
* Interviews.  
The interview process is usually an in person meeting with the designated interview personnel a process to check the readiness and employability of the potential staff. Depending on the role, more than one interviews maybe required and are usually about 10 minutes per session. 
Benefits of Working at Texas Roadhouse
Working at Texas road house comes with several benefits, employees enjoy a range of insurance policies from the company depending on the role employees are employed into underlisted are the common benefits.
*Medical plans 
*Dental and Vision insurance
* Paid Vacation Time
* Life, Accident and Critical Illness Insurance 
* Short Term Disability
* Annual holiday bonus
* Business Travel insurance
* Identity Theft Protection
* Employee Assistance Program 
Roles at Texas Roadhouse
Texas Road house has several working roles both in retail and administration all depending on the location, and although roles are similar, payments seem to differ by the location. Below is a brief description of roles and their average wage according to PayScale.
| | |
| --- | --- |
| ROLES | AVERAGE  |
| Waiters | $9 |
| Hosts | $8.97 |
| Line Cook | $13 |
| Baker | $11 |
| Bartenders | $12.44 |
| Meat cutter | $15 |
| Catering coordinator | $11.40 |
| Server | $6 |
| Prep Cook | $12 |
| Dishwasher | $10 |
| Busser | $9 |
| Training Coordinator | $14 |
| Kitchen Manager | $14 |
| Kitchen Worker  | $13 |
| Grill Cook | $11 |
| Welfare/waitress  | $8 |
| Food Service Manager | $14 |
| Key Holder | $14 |
| Food Preparation Worker | $11 |
| Restaurant Manager  | $12 |
| Marketing Specialist | $16 |
| Cashier | $10 |
| Food Service Worker | $11 |
| Host/Hostess of Lounge or coffee shop | $8 |
| Assistant Manager | $14 |
| Sales and Marketing Manager | $14 |
| Banquet Server | $9 |
| Restaurant Assistant Manager | $12 |
| Receptionist | $14 |
| Project Coordinator | $14 |
| Pastry Cook | $13 |
| Pizza Chef/Cook/Maker | $10 |
| Pastry | $11 |
| Office Administrator | $12 |
| Marketing Manager | $15 |
| Marketing Coordinator | $16 |
| Managing Assistant | $13 |
| Cooperate Trainer | $15 |
| Busboy | $9 |
| Assistant Kitchen Manager | $16 |
The meat cutter being the highest paid role making an average of $15.33 per hour and the server being the lowest paid position earning an average $5.98 per hour. The average hourly rate across roles in Texas Roadhouse ranges from $6.99 to $16.09 hourly pay.
Besides the listed Roles there are other administrative and support roles including, but not limited to ICT, Accounting, Legal, Travel. Texas Roadhouse workers enjoy schedule flexibility and are paid weekly. Orientation may be a rigorous process but it entirely prepares the fresh employee into their roles. 
Frequently Asked Questions.
Does Texas Roadhouse Orientation Employ Inked people?
Answer
Yes, but they have a tattoo policy that require the tattoos to be covered while on duty at Texas roadhouse.
What Do You Wear to Texas Roadhouse Orientation?
Answer
Casuals are best, since they Provide the Brand Shirt which is fitted with Jean.
Does Texas Roadhouse have a Policy on Hair?
Yes, Natural hair color must be worn. Also, hair longer than the shoulder will have to be pulled back to make it no longer than the shoulder.
Do You Have to Tuck in your Shirt at Texas Roadhouse?
Yes, employees have to tuck in your shirt working at Texas Roadhouse.
Orientation at the Texas Roadhouse- Know More.