Getting laid off is no foreign thing to lots of employees now in the pandemic. Due to the lack of funds or opportunities, companies have to opt for layoffs and send away some employees from the firm. Here we will see about Laid Off: What Is The Meaning And What To Do?
It is not the same as getting fired, but one would still lose their job and source of income. So you must know the definition and details of layoffs to understand how you can deal with such a layoff if you face one.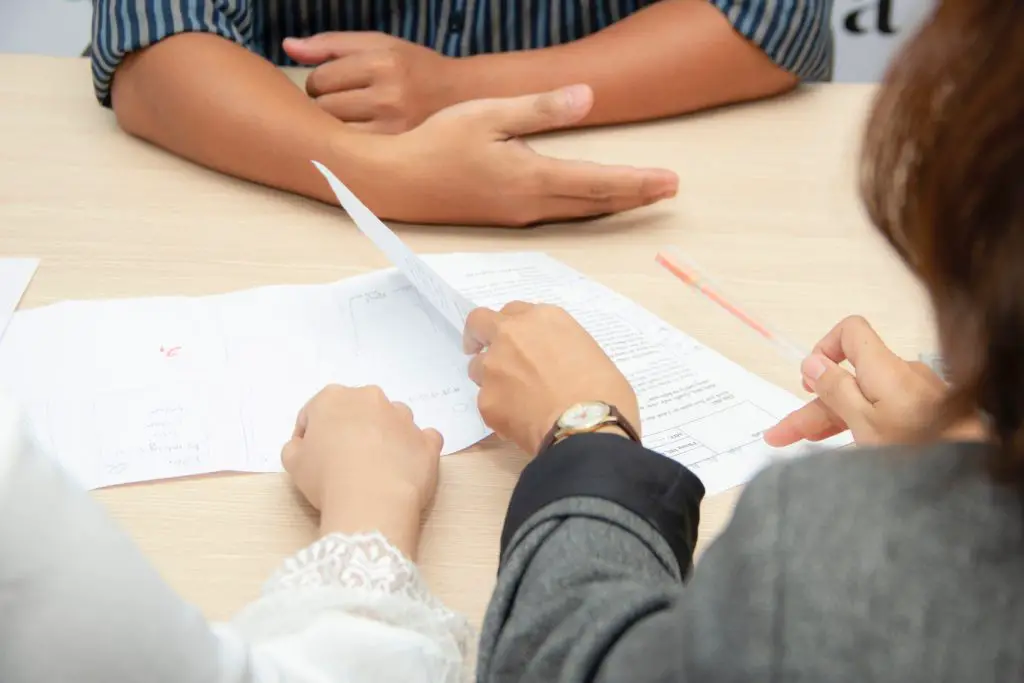 What Does Lay Off Mean In Firms?
Layoffs are reducing the employees from the workforce of a firm. Executives take this decision and it is usually the entry-level employees that are at the greatest risk. These layoffs may happen for numerous possible reasons.
Many people have faced layoffs in life, and the number has shot up especially in the pandemic. But getting laid off might not be as adverse as you might think, since they are the opposite of getting fired.
After getting fired, you might have trouble finding jobs, but with layoffs, you can begin your job search immediately. It would not affect your value as an employee in any other firm that you apply to.
Why Do Layoffs Happen?
The reasons why layoffs happen are various and we can't include all of the reasons as the list won't end. But there are some reasons often mentioned that lead to layoffs in firms.
If you ever face a layoff in your firm, then you could ask your employer for the reason. It would most probably be one of the mentioned reasons since these are the most frequently occurring reasons for layoffs.
Here are some reasons why firms opt for layoffs for some employees:
Lack Of Funding– It is one of the most frequently occurring reasons that lead to layoffs in a firm. When a firm faces loss or their profit is not as much as it was before, they get financial troubles. 
To make up for the losses and reduce further losses from happening, the firms opt for laying off some employees from the firm. If your firm has faced losses in recent years due to the pandemic or other reasons, you might have also seen such action being taken.
More Employees, Less Work– Sometimes, firms take up or even receive lesser work than they need the employees for. They might have initially had the work worth the number of employees they hired, but the work might get lesser. 
In such a case, there is no need for the extra employees and they are only an additional expense to the firm. So the firm would go for layoffs and remove some employees from the workforce. It won't affect their work but reduce their expenses considerably.
Company Taking Over Or Merging Into Firm– Companies acquire other firms and companies each day, so it is no foreign thing. If your company goes through an acquisition by another firm, the control of the workforce may fall into the hands of the newer firm.
Then, that firm's executives might want to lay off some employees in case they need it. They might add in new employees to the workforce later too, but layoffs are a high possibility.
Lack Of The Need Of That Job Post– Imagine that you work as a translator for the proceedings at your firm. You might deal with specific clients and work well at your job, but what if those clients don't work with your firm anymore. 
Then, your work at the firm would also become inexistent and you would get laid off. Due to minor or major changes, the job positions in a firm may become necessary or unnecessary with time, thus leading to layoffs.
Moving The Firm To Another Location– If your firm's office or headquarters relocates to another location, they may need to lay off some employees. Imagine that you work in a firm in your city and live with your spouse. 
If the firm's office moves to a different city, you might not be able to commute that far every day for work. You might not be able to leave your spouse and live in a different city for work either. In such a case, you might get laid off by your employer.
Lay Offs In The Pandemic
Layoffs are no new phenomenon in the industry, they have been around for years. But layoffs only got frequent when the Covid-19 pandemic hit. Due to the pandemic, many businesses and firms faced severe losses.
Due to such losses and the downfall of the market, they were unable to pay and keep all employees. So, they opted for layoffs and let some employees from their workforce go. It became an enraging situation for workers, but there wasn't much the firms could do either.
In the pandemic, many people lost their old or new jobs for no good reason at all. So it is not surprising that such people might want to know where their future lies after losing a job. If you feel the same way, we might be able to help you out with your situation.
Is There A Difference Between Getting Laid Off And Fired?
Yes, there is a clear distinction between getting laid off and fired since the reasons for both are different. Layoffs are never because of the behavior or performance of an employee, they are always due to some shortcomings of the firm.
On the other hand, getting fired is usually because of some adverse behavior or work of the employee and not the firm. So getting fired may tarnish your reputation while you're seeking new job opportunities.
But getting laid off does not have the same effect on your reputation as a worker. You can still get yourself a decent job even if you get laid off by your prior firm. And you won't have to face the same issues as a fired employee would.
Can You Face A Lay Off At Your Firm?
Yes, you could face a layoff at your firm, it is not necessary, but it might be possible. Though we are slowly recovering from the pandemic, we can never predict if adversity will hit us. And in such a case, facing a layoff might not be so impossible.
So you must keep yourself well informed about the information related to layoffs so that you can face it. If you ever have to face a situation like a layoff, you would be able to get over it and start working again.
You could take the help of the steps you need to get from a laid-off employee to a new worker at another firm. The only issue is if you are in line for facing the layoff if layoffs do take place at the firm.
How Likely Are You To Face Layoffs?
There is no way to truly predict if your firm would opt for layoffs in the coming time. You can, however, notice the signs or probability of facing a layoff in your firm. Even if your firm post for layoffs, you may be able to tell if you would be the victim of them or not.
If you see these signs in yourself, then you can get a head start and start your job search. It would help you secure a job through trial and error by the time you face the layoff in your older firm.
Here are a few factors that may determine if you will get laid off by your firm or not:
Time– The most common factor that firms see in their employees before choosing layoffs is time. The time you have spent working at your firm may be able to determine if you will be first in line to get laid off. 
Usually, when firms go for layoffs, they see which employee has worked for how long in the firm. The longer an employee works with and contributes to the firm, the likelier they are to survive in the firm. So you can check your time in the company to see where you stand in terms of risk.
Experience– Your experience in the field can also determine if you will be able to stay in your firm or not. The more experience you have, either in or out of the firm, the more you are valuable to the company. 
A firm would prefer to keep an employee who knows their way around tasks in the industry rather than choosing one who still needs training in the field. It might sound similar to the time spent, but experience also includes your experience outside of your current job.
Subject Expertise– Your subject matter expertise or knowledge of the subjects at work can help you survive layoffs. Employees who have a more creative mind and subject knowledge can contribute more to the firm than those who don't. 
If you put it simply, employees who stand out in terms of their intelligence or capacity are assets to the firm and the firm is likely to keep them. It is why people advise others to keep expanding their knowledge even at work and try their best to stand out from others.
Individual And Group Contribution– Your contribution to the firm as an employee also counts when people look at employees. The firm's executives would try to go and lay off employees who might not have made major contributions to work. 
It may count both individual projects or projects with teams. With the projects you've worked on, your contribution to the company would also get carefully evaluated. Hence, people with lower contribution levels would be more likely to get laid off.
Importance Of Work– By the importance of work, we mean the importance of your post and how it contributes to the functioning of the firm. An important post like that of an HR Manager cannot get removed completely because they manage all other employees under them. 
So the firm's executives would have no option but to opt to lay off employees whose posts aren't as crucial. If an employee has less experience on top of that, they would be at most risk.
What Happens After You Get Laid Off?
If you have previously faced a layoff in one of your prior jobs, you would know the despair it brings. In a time when earning for living is already hard, getting laid off by an employer can be saddening and disheartening.
In such a situation, you would become distraught and not understand what your next step would be. But the time you get before you get laid off is crucial in deciding if you can secure a new job or not.
In the short period, you will get after you get informed about the layoff, you must move fast. You must be active and follow steps to immediately apply for other jobs that you can do in your area.
Steps To Follow After Getting Laid Off
Getting laid off is truly a morale buster, but in such times you must stay strong. Many people have faced layoffs and many continue to face them, so know that you're not alone. And if someone can recover from it and begin new work, so can you.
You can follow some steps that would help you systematically deal with the layoff. To help maintain your pace in the job search, you can also follow these tricks and manage the job search while still working for the old company.
That way, you will be able to secure a newer job before you leave your old one, or even shortly after. Doing so would help you get financially stable and also get the safety of employment even after getting laid off.
Here are a few of the steps which you can follow in the same order to deal with a layoff:
Contact Your HR Manager Or Employer
When you receive the news about layoffs, it would most probably be from the tea-sipping co-worker in the next cubicle rather than the HR Manager. So you would need to confirm the authenticity of the news from a superior.
The best way to do so would be to schedule a meeting or simply talk to your HR manager. In case your HR manager is unavailable for some reason, you could even ask your employer about the layoffs.
If you can confirm the news you get, then you can be sure that there will indeed be layoffs. Make sure to inquire about all details regarding the layoff and if you will be facing layoff or not too. If you can get confirmation about yourself, it would be the best since you can begin your job search.
Keep Track Of Your Expenses And Needs
Once you have confirmed that the layoffs will take place and you will get laid off too, you must begin your finances management and job search the reason you need to manage your finances is that you might not have a source of income for a while.
But you would still need to have food and pay your bills and live in a place. So you would need to pay these expenses until you get a new job. You can track your expenses and see how much you truly need to get the essentials of each month.
You could do this step while you commence your job search or you might skip it either. But if you have to support yourself and others financially without any help, you might want to manage your finances first. Try to cut down on additional expenses that might not be necessary to be you and are more of leisurely costs.
Apply For Employment Insurance If Eligible
The government gives out employments insurance to people when they need it. To be eligible for such employment insurance, you might have to read about the specific policies of the employment insurance.
If you find out that you are indeed eligible for the insurance, you must apply for it as soon as you can and avail of the benefits. You would be able to get some money through the insurance for yourself.
You would be able to pay for essential items like food, property, and more. So it might be of some help to you even if the money might not be as much as your previous work's salary used to be. It is more than enough to help you get by while you search for a new job opportunity for yourself.
Send Out Your Job Applications
You must immediately start with the job search process once you're sure that you will get laid off. The job search is no short process and takes time and effort to get results in it, so you must begin as soon as possible.
You can begin by finding relevant job opportunities online or in areas near you. You can search for the best jobs you could get online or near you and send out the application letters to the concerned party. 
The best way would be to try as many places as possible, but ensure that you go only for relevant job opportunities. The situation might make you think that the more you apply in places the better. But you would only be wasting your time and effort by doing so, hence applying to the right places is more necessary.
Be Ready To Explore Newer Options And Work Fields
If you have worked for a long time in one field of work, you might think that it would be best to stick to it. Although that would be somewhat true, it's not always bad to explore newer options in life.
You could be flexible and look for job opportunities outside of your specific field of work. You must look for jobs that you can apply for with your qualifications and skills, however, so make sure you do so.
But being flexible in your job search would help you gain more options in terms of work. Then you can choose if you want to switch your work fields and contemplate if you want the new job or not. You could always withdraw from it whenever you want, but it would be ideal to keep your options open in the long run.
Don't Lose Your Confidence In The Process
The hopelessness that layoffs bring with them is perhaps the worst ever part about them. The layoffs can rid an employee of their confidence in themselves and their work experience, in everything.
It can cause you to doubt your skills and hard work and feel like you did not receive enough appreciation for your effort. And you indeed failed to receive ample acknowledgment for your work.
But still, you must not lose confidence in yourself and keep hope for your future at work. The financial and overall aspect of the whole situation is disheartening, but you must believe that you can overcome it. You would still have your skills and intelligence to help you crack an interview and get a new job in no time.
Do Ample Research And Preparation
Before walking into a job interview or applying for jobs, you must do everything in your power to prepare for it. The more well prepared you are, the better your chances would be of securing a job in one of the interviews.
If you do not take the situation seriously and do your part for learning more, then you might fall behind in the job search process. You also might not have much time before you would have to leave work.
So you must spend your free time studying and researching your options. Try to gain as much knowledge about the fields you want to work in and read about how to ace the interviews. Once you do so, you would have considerably increased the chance of you getting selected by a new employer.
What To Answer If You Get Asked About The Lay Off?
If you apply for newer jobs after getting laid off by your current company, some employers may ask about the event. Though it isn't frequent to ask about layoffs, some interviewers still could ask you about it. 
And when the new employer asks about the layoffs, many people just cannot respond to the question. So no matter how perfect their performance might have been in the interview, it all gets ruined just because of that one question.
You must be prepared just in case such a question gets thrown your way so that it can't harm your interview. Here are a few tips for interviews where you get asked about your layoff and how to deal with it:
Stay confident even while you answer this sensitive question and don't lose your composure. The layoff might be a sensitive topic to you, but the interviewer might just twist the knife in the wound and ask you about it. 
So your first move would be to calmly handle the situation and not lose composure even while dealing with it. Your confidence will show how capable you are in dealing with adversities in the work, only proving your efficiency further to the interviewer.
You could also prepare to face such a question before you enter the interview just to be sure. Going into the interview prepared would be ideal since you would be able to answer if you get asked the question.
If you go in unprepared and you get asked the question, you might panic at the moment and not ace the interview. Try to keep your reply crisp but as honest as possible to explain your situation. You don't need the details of it, only the main events and reasons would work well.
Conclusion 
Layoffs are removing employees from the firm due to a lack of financial support or loss of work. The employee is not at fault for facing the layoff, but just a victim of the situation that leads to it.
But if you are well informed about the procedure and concept of the layoff, you can get back on your feet in no time. So if you feel like you need to know how to deal with a layoff, you can read our tips and advice on how to do so.
Frequently Asked Questions
Are layoffs the same thing as getting fired?
No, layoffs are completely different from getting fired as an employee. Through both of these involved the employee leaving the company, layoffs are not the employee's fault. While getting fired might be due to the employee.
Is there any hope to get a job after a layoff?
Yes, you can still secure a job if you get laid off at your current firm. You would need to go through the job application process and invest time and energy to do so. But you would probably get another job to support yourself.
Can layoffs be disadvantageous in your next job?
Laid Off: What Is The Meaning And What To Do?-Complete Guide