The abbreviation of WWE is World Wrestling Entertainment. WWE is a wrestling sport that involves two or more wrestlers wrestling for victory. WWE is broadcasted all over the world. Currently, it has 1 billion viewers around the globe. Do you know when was WWE founded and its history?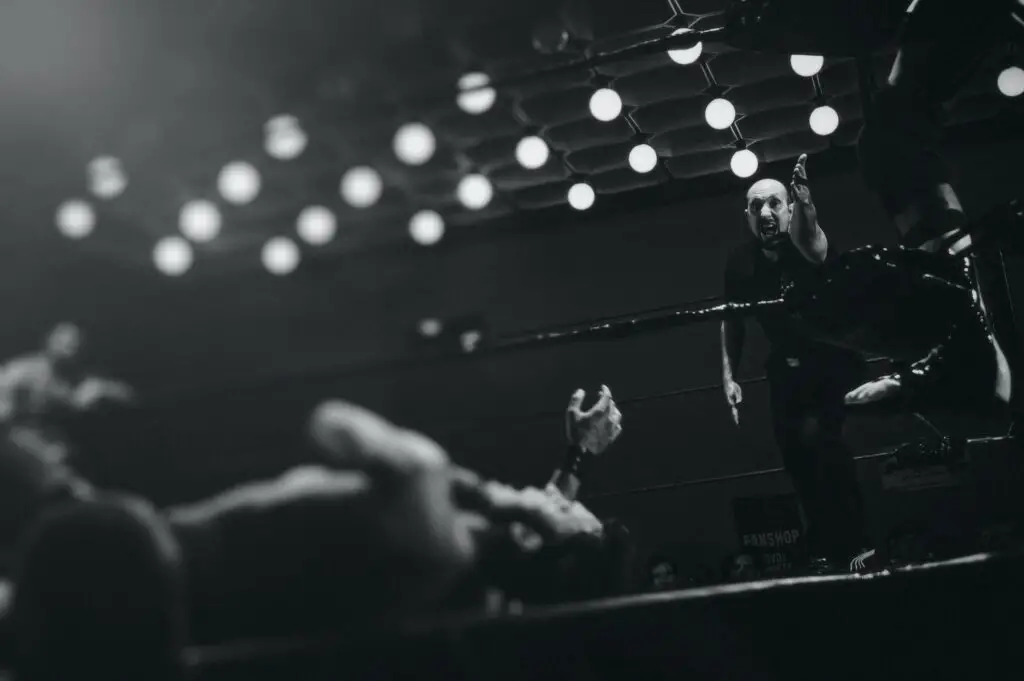 When Was WWE Founded?: WWE History
In 1953, WWE was founded as Capital Wrestling Corporation. Roderick Jess McMahon is the founder of  Capitol Wrestling Corporation. The first-ever wrestling match of CWC was fought between John Valentine and Buddy Rogers. The total attendance at the show was 500 viewers. Let us know how WWE evolved from 500 viewers to 1 billion viewers by knowing its history.
Early Life of Roderick Jess McMahon
On May 26 1882, Jess McMahon was born to Roderick and Elizabeth McMahon.In 1899, Jess graduated with a commerce degree from Manhattan College. In 1911, Jess founded a baseball team called Newyork Lincoln Giants. After three years, Jess sold the team due to financial issues.
In 1914, Jess went to Cuba to promote a fight between Jack Johnson and Jess Willard. Jess McMahon had an extraordinary of creating excitement among audiences for a wrestling match and he is very well known for this skill. At the municipal stadium in Freeport, Jess promoted his first wrestling event. This event laid the foundation for the wrestling business. In 1953, Jess founded Capitol Wrestling Corporation in which Vince J. McMahon served as an essential part of his father's wrestling business.
The era of Capitol Wrestling Corporation 
The first show of Capitol Wrestling Corporation was produced on January 7, 1953. Jess McMahon died in 1954. After Jess McMahon, Vince McMahon sr became the head of CWC.  The inaugural match was between Buddy Rogers and John Valentine. 
Buddy Rogers is the most popular wrestler and shoulder of CWC. CWC promoted its show with Buddy Rogers as its main superstar. People flooded the arena to watch Buddy Rogers. Buddy Rogers was popular because of his innovative moves in the ring.
Later CWC joined hands with National Wrestling Alliance, a wrestling promotion agency and Toots Mondt, a wrestling promoter to promote its show. CWC was very popular in the Northeastern United States and lead to the contribution of 70% of NWA's booking. 
In 1963, in an NWA World Heavyweight Championship match, Lou Thesz defeated Buddy Rogers for the time in a row. This disappointed Vince McMahon sr and Toots Mondt. They did not want Lou Thesz as the Heavyweight champion because he was not a strong opponent against Buddy Rogers. Due to the disagreement, Vince McMahon sr drew out from CWC and started World Wide Wrestling Federation.
The era of the World Wide Wrestling Federation
The first show of the World Wide Wrestling Federation was produced on 25 April 1963. Buddy Rogers held the WWWF World Heavyweight Champion title after winning a tournament in Rio de Janeiro. After one month Buddy Rogers lost the title to Bruno Sammartino, who became the new face of WWWF.
Bruno Sammartino continued to hold the title for the next 7 years. He holds a record as the longest championship title holder. Some other popular wrestlers of WWWF are Billy Graham, Gorilla Monsoon and Bobby Backlund. WWWF usually allowed babyface wrestlers to hold the title for a long time. Heel wrestlers were allowed to hold the title only for a short period of time. Mostly there was a feud between a babyface champion and a heel wrestler in which the babyface wrestler would win most of the time.
WWWF obtained a television program agreement in the mid-'60s. It made a sellout business by using Bruno Sammartino. In the late60s Bruno Sammartino and Toots Mondt left the company. So Vince McMahon sr rejoined his hands NWA. But this did not work well. WWWF's popularity continued to decline throughout the '70s. And the time has arrived for a change.
The Era of WWF
To regain popularity, WWWF's name was changed to WWF (World Wrestling Federation) in 1979. Vincent Kennedy McMahon the son of Vincent McMahon sr became the new head of WWF.
Vincent K. McMahon created Titan INC and trademark the initial WWF. Vince McMahon wanted to make WWF a Nationwide television show. So he approached NWA to allow him to do what he wished for. But NWA did not allow it because it would affect other regional promoters.
So Vincent K. McMamahon withdrew WWF from NWA and made WWF air on television across the nation. Vincent K.McMahon pay-per-views like Wrestlemania, Royal Rumble and Survivor Series. All these pay-per-views were welcomed by the audience. WWF introduced many stars like Hulk Hogan, Rowdy Roddy Piper, Andre the Giant etc. A match between Hulk Hogan and Andre the Giant is still a memorable match for everyone. The match is memorable because 300lbs Hulk Hogan lifted and slammed 536lbs Andre the Giant. This event literally mindblown everyone. The era from 1982 to 1993 is known Golden era.  
The period between 1993-1997 is known as New Generation Era. It is during this period WWF introduced Raw (WWF's Flagship show). During this period many wrestlers like Hulk Hogan, Rowdy Roddy Piper, Rick Martel, Brain Blair and Dan Spivey got into a drug scandal. So Vince McMahon promoted the show using new generation superstars like The Undertaker, Brett the Hitman Heart, Diesel etc. Hulk Hogan who was the face of WWF'S golden era left the company in 1993. Brett the Hitman Heart became the new face of WWF. The new generation era is remembered for the introduction of the first-ever match Hell in a Cell match between The Undertaker and Shawn Michaels. 
The period between 1997 to 2002 is known as the Attitude era. WWF used attractive storylines to attract viewers. This has been dubbed the best era of all. It introduced superstars like Dwayne the Rock Johnson, Kane and Stone Cold Steve Austin. It was during this era that WWF introduced Smack Down flagship program. Tables, Ladders and Chairs match was introduced during this era. During this era    
The Era of WWE: When Was WWE Founded?
In 2002, WWF was renamed WWE (World Wrestling Environment) due to a lawsuit filed by World Wildlife Fund. This led to the introduction of the new era known as the Ruthless Aggression Era. In the Ruthless Aggression era, many legends like Rey Mysterio, Brock Lesner, Eddie Guerrero and John Cena made their debut. Whereas Rock and Stone Cold left WWE. Jeff Hardy, Edge, and Rey Mysterio made took the audience in awe with their super flying abilities. During this period WWE began broadcasting its show all over the world.
After the Ruthless Aggression era, WWE stepped into the PG era which was more viewer-friendly. In 2010 WWE started another flagship show known as NXT to give opportunities to many new talents. PG era ended in 2014.
Presently, the WWE is in its New Era phase which started in 2016. In the New Era, female wrestlers were given equal respect and opportunities as male wrestlers. They were no more used as divas.
Conclusion
Now We've learnt about 'When Was WWE Founded?', WWE is the most successful show in the history of our world. It is the only show watched all over the world. It is the biggest sports entertainer in the world. We hope the success of WWE will reign forever and ever.
Frequently Asked Questions
Who was the first WWE wrestler?
Buddy Rogers was the first WWE wrestler.
Who lost most matches in WWE?
Kane lost most matches. He wrestled 3008 matches and lost 1427 matches.
When Was WWE Founded?: WWE History