Pizza Hut is an American multinational food chain company delivering its famous pizza, pan pizza, pasta, wings etc all over the world. It is spread all over the world and has an annual revenue of more than $13 billion. The current Chief Executive Officer of this food chain is Aaron Powell. The company headquarters is in Plano, Texas in the United States of America.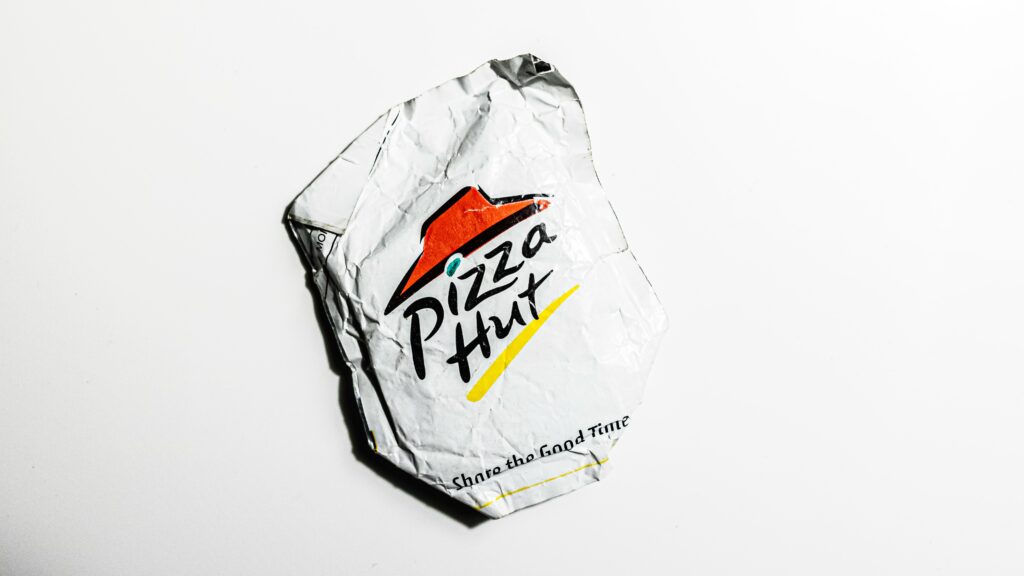 When Was Pizza Hut Founded?
It was founded on May 31st, 1958 in Wichita, Kansas by two brothers Frank and Dan Carney, who has been rumoured to have borrowed $600 from their mother to open the first Pizza Hut. They started it as a small pizza place in Wichita and it was run by family and friends. But it gained instant popularity and became very successful and now in 2022 has more than 17000 restaurants in over 100 countries all around the world. 
The Beginning of the Pizza Hut  
When Frank and Dan Carney opened their first pizza shop, they did not think it would gain the popularity it did. It took the brothers only just a year to build six other Pizza Hut restaurants, as the small shop and its food caught on like wildfire. In 1959, the brothers started franchising. It was in 1969 that the familiar red roof of Pizza Hut and the unique building style of the restaurant chain was implemented, created by Chicago architect, George Lindstrom. 1971 was a great year in the history of Pizza Hut as it was the year in which the company became the number one pizza restaurant chain in the world, both in sales and in the number of restaurants. 
1970s – 1990s
Pizza Hut was acquired by PepsiCo in 1977. And it was in 1980 that the iconic pan pizza was introduced in all Pizza Hut restaurants. By 1986, Pizza Hut was opening its 5000th restaurant in Dallas, Texas. In 1988, Pizza Hut went back to the roots of Pizza making and introduced hand-tossed traditional pizzas in all the Pizza Hut restaurants. In 1989, Pizza Hut received a huge opportunity, a chance to deliver pizzas to a party at the White House thrown by First Lady Barbara Bush. 
1990s – 2000s
In 1994 August Pizza Hut successfully became the first national food chain to offer delivery services through the internet. Pizza Hut in collaboration with Santa Cruz Operation developed PizzaNet, a program that enabled people to order pizzas from their local Pizza Hut through their computer. It was a very innovative program at the time that helped increase the popularity of the restaurant chain. The sales records were also boosted by the introduction of Original Stuffed Crust Pizzas in 1995. On May 30, 1997, PepsiCo gave up Pizza Hut along with Taco Bell and Kentucky Fried Chicken (KFC) and all three restaurant chains were taken under a company named Tricon Global Resturants, Inc. This company changed its name and assumed the name Yum! Brands on May 22, 2002. Pizza Hut has been and still is a part of this company. 
2000s – present
A very interesting fact about Pizza Hut is that it became the first restaurant ever to deliver Pizza to space, established by a pizza delivery to the International Space Station in 2001. Chicken wings gained popularity in the early 2000s and to meet this demand Pizza Hut launched Wingstreet restaurants, which are exclusively dedicated to different varieties of chicken wings. In 2009, the company launched its first ordering app for iPhone and gained an in with an iPhone commercial. In 2013, they walked the extra mile and launched an exclusive Xbox 360 app, which gave gamers an opportunity to order pizza directly from their gaming console. In 2016, to celebrate the opening of its restaurant in the 100th country, Pizza Hut sets a world record by delivering Pizza to the Mountain of Kilimanjaro. 
In 2017, two other milestones happened. One, Pizza Hut was listed 24th in the list of 200 Most Influential Brands in the world, by a company called Richtopia. Second, Pizza Hut celebrated the 25th anniversary of its food donation program, Harvest. They were able to donate more than 100 million pounds of food to people who were starving and to those in genuine need. In 2020, Pizza Hut became one of the first national pizza companies to introduce a vegan meat pizza all around the United States of America. 
Marketing Strategies 
When the company started facing difficulties and the sales started declining, the company changed its marketing strategies. In an effort to increase sales, the company announced that they were rebranding. The menu was changed and new items such as crust flavours and 11 new speciality pizzas were introduced. The uniforms of the workers were also changed.
Struggles of the Company 
Their long journey is facing real obstacles now as they announced the closing of almost 500 restaurants in the US and in 2020 they announced the closing of almost 300 restaurants. It is clear that the glory that the restaurant chain once had is slowly declining. The pandemic that hit the world in 2020 also did not help the situation. But there has been a positive comeback in regards to sales for Pizza Hut in 2021. Hopefully, this restaurant chain that had been delivering pizzas and bringing a smile to all those who had their pizzas since 1958 would be around to do just that a lot longer. 
Pizza Hut has created different types of restaurants to give its customers different kinds of experiences. There are family-friendly dine-in restaurants, then there are storefront delivery systems, and specific locations that are designated just for takeaway or carry-out. Then there are the hybrid restaurants that are an amalgamation of all these three types of restaurants, that is with take away, delivery and dine-in options. It all depends on the location in which Pizza Hut is located. In some places, a Pizza Hut restaurant has a lunch buffet, that typically consists of pizzas, salads, breadsticks, pasta bars and desserts. 
Where is the headquarters of Pizza Hut?
Answer: The headquarters of Pizza Hut is in Plano, Texas. 
How many Pizza Hut restaurants are there in the world?
Answer: There are more than 17000 Pizza Hut restaurants all around the world. 
Pizza Hut has been delivering pizzas and smiles since 1958. It has normalised pizza dinners and has been a part of most people in America. And it is with these pizzas that they became the largest pizza chain in the world in 2020. The most famous Pizza Hut dish is their large pepperoni pizza. 
FAQs: 
Who founded Pizza Hut?
Answer: It was founded by Dan and Frank Carney. 
Where was the first Pizza Hut shop opened?
Answer: The first Pizza Hut shop was opened in Wichita, Kansas. 
When Was Pizza Hut Founded? – Pizza Hut History