Introduction
FedEx corporation an acronym for Federal Express Corporation is an international conglomerate holding company with an emphasis on business services, e-commerce, and transportation. Federal Express was the name of the company's initial air division. It is one of the first significant shipping businesses to provide overnight delivery as a hallmark service. Since then, FedEx has also launched several additional services through its various companies, including FedEx Ground, FedEx Office, FedEx Supply Chain, and FedEx Freight. Let us know 'When Was FedEx Founded?'.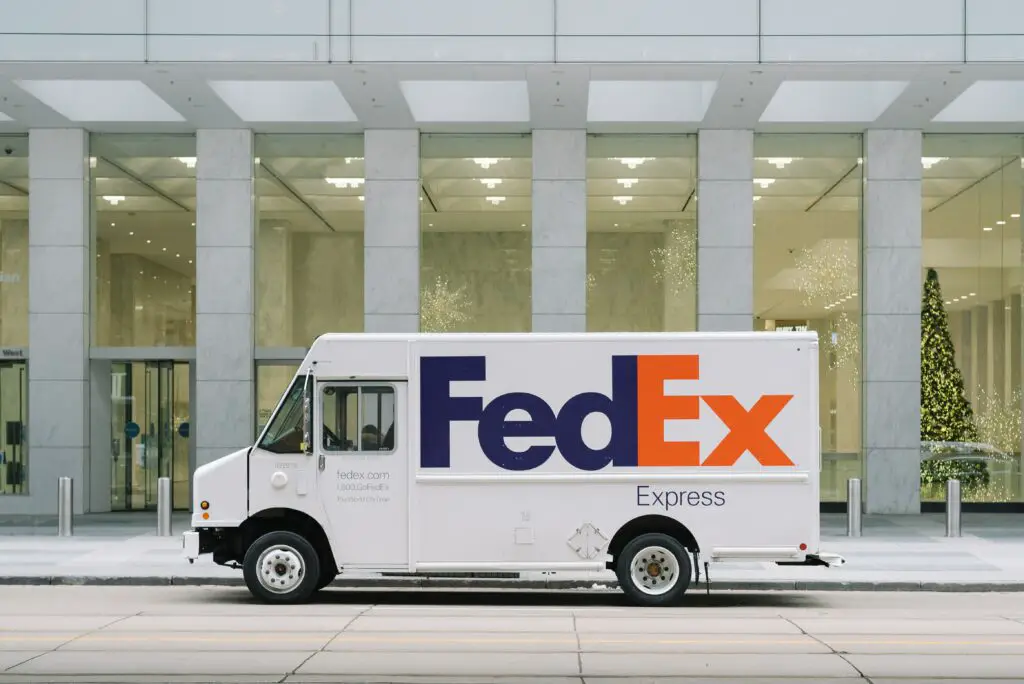 When was FedEx founded?
Frederick W. Smith, a Yale University alumnus, founded the business on May 5, 1971, as Federal Express (FedEx) Corporation in Little Rock, Arkansas. He came up with the idea, when he was an undergraduate, for the business and advocated for a system made especially for urgent delivery. When he relocated to Memphis in 1973, he started conducting formal business and it became the headquarter of the company.
FedEx History
Here in this article, we will see some milestone years in the remarkable journey of FedEx along with the history associated with-
1965-    When Fred Smith was a Yale undergraduate student in the middle of the 1960s, the idea for what would become Federal Express came to him. He turned in a paper for an economics class. In his article, Smith put out a novel idea: having one carrier handle a shipment from local pickup to final delivery while managing its aircraft, depots, posting stations, and delivery vans. The carrier would fly the freight from each of its collection locations to a central clearinghouse, where the entire operation would be managed, to assure proper sorting and dispatching of every piece of freight.
1971- Smith founded FedEx Corporation in 1971 in Little Rock, Arkansas
1973-   Little Rock National Airport failed to support Smith's business, so in 1973 he moved it to Memphis, Tennessee, and Memphis International Airport and started conducting formal business from Memphis. Smith claimed he picked Memphis International Airport because it was close to the country's median population center and had calm weather. On 17 April 1973, the firm began operations overnight, connecting 25 American cities with 14 Dassault Falcon 20 aircraft. 
1975 -In this year, Federal Express established its first drop box, enabling consumers to drop off shipments without visiting a local branch of the business.  
1976-With an average volume of 19,000 shipments per day in 1976, the business started to turn a profit. 
1978- The business became publicly traded in 1978 and was listed on the New York Stock Exchange. 
1979-. It incorporated a centralized computer system called COSMOS to manage people, packages, vehicles, and weather scenarios in real time it became the first shipping firm to employ a computer to manage packages. 
1980-To organize on-demand pickups for consumers, the business built "DADS" (Digitally Assisted Dispatch System). Customers can plan pickups for the same day using this system. This year more than 90 additional American communities started receiving service from Federal Express. 
1981- The business started offering its overnight letter to take on the U.S. Postal Service's Express Mail, and it also started allowing document shipment. Later in 1981, it began operating internationally with service to Canada, and Memphis International Airport saw the official opening of its "SuperHub." 
1983-The business expanded quickly, and by 1983 it had revenues of $1 billion, a rare for a fledgling business that hadn't engaged in mergers or acquisitions in its first ten years. The company also introduced ZapMail, a $35 fax service. Later on, ZapMail would be a colossal failure for the business and cost it hundreds of millions of dollars. 
1984-It grew to include Europe and Asia. 
1988-It bought Flying Tiger Line, one of its principal rivals, and establish itself as the world's largest full-service freight.
1994-For marketing purposes, Federal Express simplified its name to "FedEx" in 1994, formally embracing a brand that had been popular for years.
1997- On October 2, 1997, FedEx underwent a reorganization to become FDX Corporation, a Delaware corporation, and holding company.
1998- Federal Express's acquisition of Caliber System Inc. in January 1998 marked the start of the new holding company's operations. With the acquisition of Caliber, FedEx began providing more services in addition to quick shipping. Federal Express's initial air division and all of those firms' operations are now managed by FDX Corporation. 
2000-The FDX Corporation rebranded all of its companies and changed its name to FedEx Corporation in January 2000. Federal Express changed its name to FedEx Express, RPS changed to FedEx Ground, Roberts Express changed to FedEx Custom Critical, and FedEx Global Logistics was formed by the merger of Caliber Logistics and Caliber Technology. To centralize sales, marketing, and customer service for all of the subsidiaries, FedEx Corporate Services, a new company, was established. FedEx purchased the global logistics firm Tower Group International in February 2000. Additionally, FedEx purchased WorldTariff, a provider of customs duty and tax information; FedEx Trade Networks was created by rebranding WorldTariff and TowerGroup. 
2004-In February 2004, privately held Kinko's, Inc. was purchased by FedEx Corp. and changed its name to FedEx Kinko's. The purchase was done to increase FedEx's retail customer base. Following the acquisition, only FedEx shipping was available at all FedEx Kinko's sites. FedEx purchased package consolidator Parcel Direct in September 2004 and renamed it FedEx Smart Post.
2008-FedEx said in June 2008 that it would discontinue using the Kinko's name for its ship centers; the new name would be FedEx Office
2015-In an effort to grow its business in Europe, FedEx purchased TNT Express in April 2015 for €4.4 billion ($4.8 billion; £3.2 billion). 
2016-FedEx pledged to donate $200 million to support more than 200 communities by 2020 when it launched FedEx Cares, a worldwide giving platform, in February 2016. 
2018-FedEx stated in March 2018 that it would pay £92 million to acquire the last-mile delivery company P2P Mailing Limited.
2019-FedEx said in June 2019 that it would not be extending its $850 million agreement with Amazon for the latter's domestic express delivery operation in the United States.  FedEx decided to stop providing ground delivery services to Amazon in August 2019.
2020-FedEx purchased the e-commerce platform ShopRunner in December 2020. 
Founder Frederick W. Smith declared on March 29, 2022, that he will step down as CEO and take on the role of executive chairman beginning June 1, 2022. Smith's replacement was announced by the firm to be Raj Subramaniam, president and COO of FedEx at the moment. 
FedEx net worth
 With constancy and tenacity, FedEx was able to significantly boost its net worth. FedEx's net value is $44.4 billion as of December 2022and the corporation employs about 500,000 people and operates 1950 FedEx locations.
FedEx subsidiaries
FedEx custom critical
FedEx Express
FedEx Freight
FedEx Ground
FedEx Logistics
FedEx Office
FedEx services
FedEx supply chain
FedEx Trade Network
TNT Express
Awards and achievements
-FedEx was One of the top 100 companies to work for in 2013. 
-Champ Car World Series title sponsor from 1997- 2002.
– It also supported the Formula One team Benetton, Ferrari, McLaren, and Williams F1, as well as the No. 11 Toyota in the NASCAR Sprint Cup.
-the Orange Bowl's title sponsor from 1989-2010
-Additionally, it supports the PGA Tour title trophy FedEx Cup, the FedEx Forum, the Heineken Cup in rugby, the St. Jude Classic golf tournament, and the UEFA Europa League.
Conclusion
In the course of its entrepreneurial adventure, FedEx has expanded from a small business with two planes to a global powerhouse that sends over 1.2 billion items annually and employs more than 300,000. They are a bright illustration of what is possible when a dedication to excellence is accompanied by determination and enthusiasm.
When Was FedEx Founded? – FedEx History