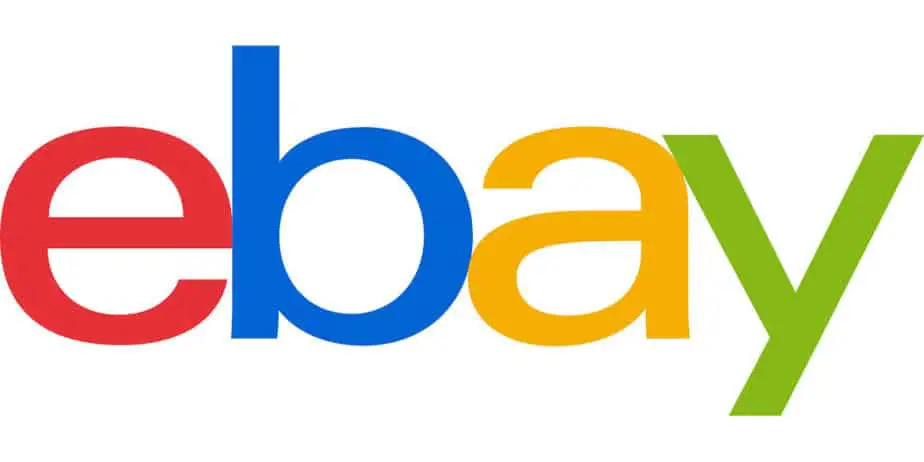 Most businesses tend to start as side-gigs or a hobby. At least, most modern businesses. With the boom of technology that started in the 1980s came the democratization of businesses, with power shifting from family-run corporations to those founded by college drop-outs. These businesses began with virtually nothing, most of them from a garage or a house. This is the story of Apple, Microsoft, Amazon, and Hewlett-Packard. One more name that belongs to this list is eBay. Although slowly losing ground to the likes of Amazon or Flipkart, eBay revolutionized the e-commerce industry and was amongst the first to harness the power of the internet in the process. Today's topic- When was eBay founded?
From candy dispensers and broken laser-printers to the world
A well-known myth surrounding the founding of eBay is that it was created to sell its founder Pierre Omidyar's wife's collection of candy dispensers. But while this is not true, one can still buy candy dispensers on eBay. Initially founded as Auction web in 1995, which was incidentally the same year Amazon was founded, the company was amongst the first to introduce the online auction to the world.
When one of its first products, a broken laser printer, was sold, Pierre Omidyar recognized the potential and opportunity that an internet auction could have for niche markets. After being rechristened as eBay- Echo Bay after Omidyar's consulting firm in 1997, the company has since diversified with many subsidiaries like PayPal, Auction Co., iBazar, GittiGidiyor, G-Market, Half.com, and more. On September 21, 1998, eBay went public at a stroke making Pierre Omidyar a billionaire.
Beanie Babies and a good team
An unlikely product led to the rise of eBay. In 1997 Beanie Babies, a brand of stuffed animals by Ty.Inc became the hottest collector's item. When their website failed to handle demand and internet traffic, eBay rushed in to fill the vacuum. Beanie Babies went on to become the dominant product on eBay, accounting for 10% of all listings in 1997. Much akin to the Tulip Bubble of the 19th century, Beanie Babies were responsible for eBay's early successes.
Much like a good sandwich, a business also requires just the right amount of ingredients and cooking time. eBay realized that a good team meant a solid foundation for further growth. The chefs responsible for creating this recipe were as follows:
Jeffrey Skoll: A film producer having produced movies such as Lincoln and Spotlight, hired as the first president in 1996.
Meg Whitman: Hired as CEO in 1998, she was at the helm for ten years and masterminded its expansion from 30 employees and $4 million in annual revenue to more than 15,000 employees and $8 billion in annual revenue. She would later go on to become the CEO of HP and a board member at Proctor and Gamble and General Motors.
John Donahoe: Appointed the president of eBay Marketplaces and was later made CEO. Was responsible for the company making over 40 acquisitions. He would later become CEO of Nike.
Diversification and Investments 
Modern corporations are rarely static to one particular industry. With the world being as interconnected as it is, multinational corporations are constantly looking for ways to stay profitable. One way of doing this is by owning the chains of supply and the services they require to keep functioning at full capacity. This makes diversification into other domains crucial. eBay is not oblivious to this fact and has made some smart moves in the past.
One of the most important aspects of e-commerce and online auctioning is payment. eBay recognized this and, in 2002, acquired PayPal, a now popular online payments platform founded by Peter Thiel and Elon Musk. With over 70% of all eBay auctions accepting PayPal, it became its default payment option. Much like Apple and Tesla, eBay now owned the product and the supply chain. In 2014, eBay decided to release PayPal as a separate publicly-traded company.
A lot of us reading this might be too young to remember when eBay owned Skype. But in October 2005, they put their bets on the relatively lesser-known messaging and video calling service from Luxembourg. Having been bought at $2.6 Billion, they would later spin-off Skype through an initial public offering in 2010 to be eventually be bought by Microsoft for $8.5 Billion.
eBay added sports and concert tickets to their roster when they acquired Stubhub in 2007. Another feather in their cap was Craigslist- a classified advertisements website which they bought in 2004. Because if you're an expert in selling products, why not sell experiences as well?
What legacy will eBay leave behind?
The fact that eBay was the pioneer of the e-commerce sector, and was the first to effectively utilize the internet for payments and auctions, means that its name will forever be etched into the great tapestry of the internet. Concerns about customer service and communication resulted in eBay being ranked 13th out of 15 e-commerce platforms in a survey by Auctionbytes.com. Losing out to giants like Amazon and Flipkart, despite initially having better name recognition, and being launched alongside Amazon, means that eBay also serves as a warning for the dynamic nature of the global economy. Regardless of this, an enterprise with a revenue of over $10 Billion can hardly be written off as a failure and will forever be remembered as a trailblazer for future innovations in the e-commerce industry.
When was eBay founded?- Full History