In 1960, brothers Tom and James Monaghan established Domino's Pizza. Dominick's Pizza, a tiny pizza shop in Ypsilanti, Michigan, was purchased by the brothers. After eight months, James gave Tom his portion of the company in exchange for a Volkswagen Beetle. Let us know 'When was Dominos founded and History?'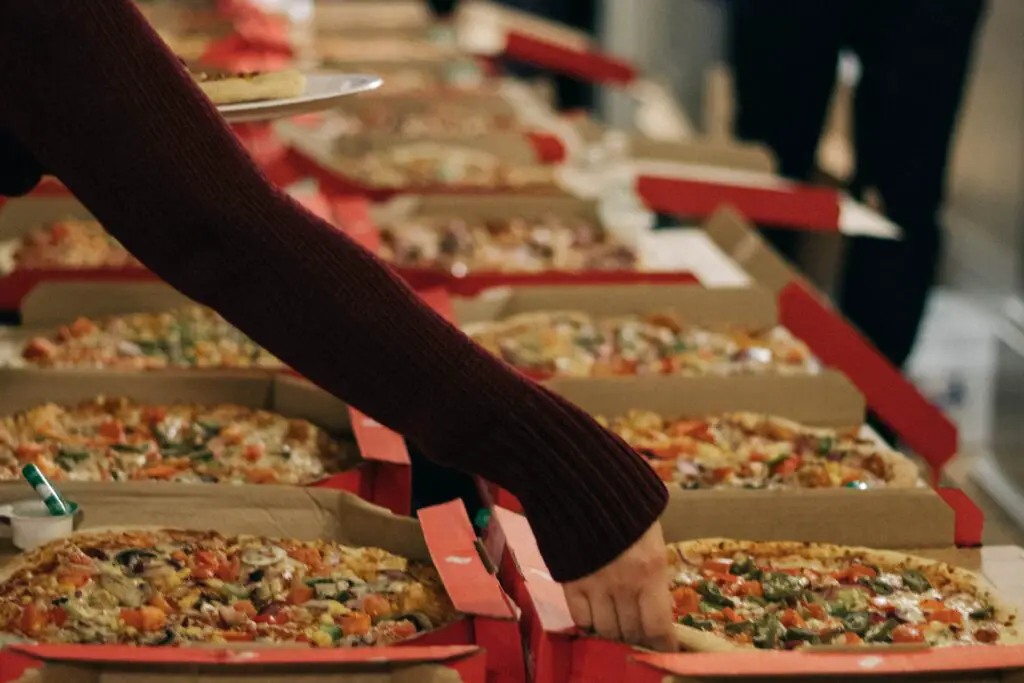 When was Dominos Founded?
In 1965, Tom founded the company Dominos Pizza, Inc., and it swiftly thrived. By 1967, there were 200 Domino's Pizza stores across the United States. By 1978, there were 1,000 stores and the company went public. In 1983, Domino's Pizza opened its 5,000th store and by 1997, there were 10,000 stores worldwide. Today, Domino's Pizza has more than 17,000 stores all over the world, making it the biggest pizza chain in the world.
History: 
Dominos is an internationally renowned pizza chain that has been serving customers for over 50 years. The first Dominos was founded by brothers Tom and James Monaghan, who purchased the store from a fellow Ann Arbor resident in 1960. They initially named the store Dominick's Pizza, but they soon changed the name to Domino's. At the time, the brothers had a single oven, a few ingredients, and a telephone. 
Tom and James began to build a small but loyal customer base, and by 1965, the brothers had opened their third store. That year, Tom bought out James' half of the business, and Domino's Pizza was officially his. 
Tom Monaghan continued to expand the business, and by 1967, there were 200 Domino's stores in the United States. He had also developed the company's signature "30 minutes or less" delivery policy, which was designed to provide customers with a faster and more convenient way to enjoy their pizzas.
Throughout the years, Domino's continued to expand and innovate. In 2009, the company announced the launch of an online ordering system. This allowed customers to order their favorite pizza without ever having to pick up the phone.
What was the Original Dominos Menu and What all did it Include?
The original Domino's Pizza menu was much simpler than it is today. When the first Domino's Pizza opened in 1960, the menu consisted of just one item: a small, 8-inch pizza with only one topping, cheese. 
There was no "Supreme" pizza or any other kind of specialty pizza at the time. Domino's menu was limited to the original cheese pizza and the occasional addition of a mushroom or pepperoni topping. 
In the early days, customers had to call the restaurant to place their order and often had to wait several hours before their pizza was ready. As the restaurant got more popular, though, Domino's started to offer delivery and the menu started to grow. 
The very first Domino's store, opened in 1960 by Tom Monaghan and James Monaghan, only served one type of pizza: a small 8-inch cheese pizza with a thick, chewy crust. The toppings were limited to pepperoni and mushrooms, and the pizza cost just $0.59. 
In 1965, the brothers added an 8-inch sausage pizza for 65 cents and a 12-inch pizza for 130 cents to the menu. The only topping available for the larger pizza was pepperoni, and the crust was still thick and chewy. 
By 1975, Domino's had added a few more options to the menu, including a thin-crust pizza, a deep-dish pizza, and a variety of specialty pizzas. Pepperoni, sausage, mushrooms, onions, green peppers, and black olives have joined the list of available toppings.
Since then, Domino's menu has grown to include a wide variety of items, including pizzas, pasta, fries, burger pizza, beverages, salads, and desserts. The original Domino's menu, on the other hand, was far more limited.
What are some of the Landmark Moments in the History of Domino's Pizza Brand? 
Dominos has a storied history filled with landmark moments that have shaped the way the company operates today. Since its inception in 1960, the pizza restaurant has grown to become one of the world's most-known brands. Here are some of their most memorable moments: 
The first store opening:
Tom and James Monaghan opened their first Domino's store in Ypsilanti, Michigan in 1960. The brothers had just purchased the store, which was then called Dominick's, from its original owner. 
The first delivery:
In 1965, Domino's made its first delivery. The order, which included two large pizzas, cost $1.50.
The introduction of the 30-minute delivery guarantee:
In 1973, Domino's introduced its 30-minute delivery guarantee. This was a novel concept at the time, but it quickly became an important part of Domino's marketing strategy.
The first international store:
Domino's built its first international location in Winnipeg, Canada, in 1983. This marked the beginning of Domino's global expansion, which now encompasses over 11,000 stores in over 80 countries. 
The 30-Minute Guarantee delivery:
In 1989, Domino's implemented the now-famous "30-Minute Guarantee." This policy promised customers that if their order wasn't delivered within 30 minutes, their pizza would be free. This helped to further differentiate the brand from its competitors, and it quickly became one of the most recognizable parts of Domino's brand. 
The first online ordering system of Domino's:
In the early 2000s, Domino's became the first major pizza chain to offer online ordering. This allowed customers to order from their computers, which was a major convenience for people who didn't have time to call in their orders. 
The launch of Domino's Tracker:
In 2008, Domino's launched the Domino's Tracker, an online tool that allowed customers to track the progress of their orders in real-time. This gave customers unprecedented transparency and control over their orders, and it further cemented Domino's status as an industry leader in terms of customer service and convenience.
Conclusion: 
In 1960, Tom and James Monaghan established Domino's Pizza in Ypsilanti, Michigan. Since then, the business has grown to become one of the largest pizza chains in the world. It has more than 16,000 stores in more than 85 countries and territories. Dominos has become a household name, providing pizza delivery and takeout services to millions of clients worldwide.
When was Dominos Founded? and History