Sabra Dipping Company, LLC is a privately held US-based company that produces hummus and other Mediterranean dips and spreads. The company was founded in 1986 and is headqauartered in White Plains, New York. Sabra is one of the leading brands of hummus in the United States and its products are sold in grocery stores and supermarkets across the country. Let's learn about 'Sabra Hummus Owners'.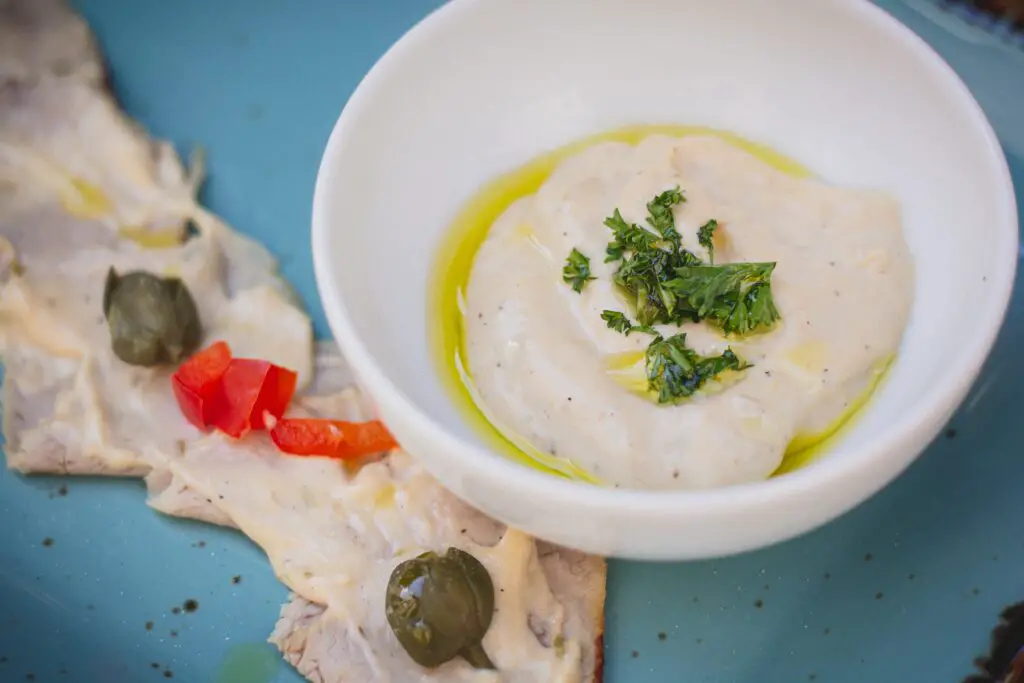 Sabra Hummus Owners
The company has found multiple owners right from its foundation until the present time, also there are changes in ownership or enhancing the flavours of the base product. Let us go through the owners of the company right from the beginning.
Foundation: Zohar Norman-1986
Sabra was founded in 1986 by former Israeli Zohar Norman, who worked as a taxi driver, and members of the Yanko family, who at the time owned the Tzabar brand of packaged salads and spreads sold in Israel. . Norman set up a company in the United States, gaining access to the Yanko family's know-how and use of the brand name (tsavar and sabrah both refer to a type of cactus plant and are used colloquially to refer to Israeli natives). 
Norman started making hummus in a small warehouse in Brooklyn. His approach wasn't much different from other East Coast hummus producers, but his clientele was almost entirely limited to US-based Israelis who yearned for the flavours of his hometown. Annual sales were approximately $1 million. The Yanko family lost interest in the American company and in 1992 Norman bought the partner.
Adding a  Partner to the organization-1994 (Rabbi Yehuda Pearl)
It didn't take long for Norman to realize he needed a partner. It wasn't long before someone named Rabbi Yehuda Pearl came. At the time, he ran a kosher grocery store and bakery in New York, and a distributor, Blue & White. He sold Israeli groceries to the American market. In 1994, Pearl acquired his 50% stake in Sabra, giving Norman access to major American retailers. Together, these two have grown his Sabra brand's annual sales to the $7 million mark in eight years.
They began to expand their product line, offering other Mediterranean-inspired products such as guacamole, salsa, and Greek yoghurt dips. The company's initial stage was focused on building a strong foundation, establishing a reputation for high-quality authentic products, and creating a loyal customer base.
A rift between the partners
In the end, however, a rift developed between the partners. Norman tried – but failed – to convince Osem Foods, which had bought the Tzabar brand, to buy a stake in Pearl's business – a move that Gezi Kaplan, who later became Osem's CEO This admittedly was a big mistake.
Pearl Acquistion-2002-2005
It was Pearl who eventually acquired Norman in 2002 and put Sabra on a growth trajectory beyond the Jewish and Israeli markets in the United States to the main street of the United States. The company's products were expanded, packaging redesigned, and sales skyrocketed, but Pearl realized it needed a partner with the financial, managerial, and manufacturing assets to get it. Take advantage of the opportunity that the brand has.
Moving from Queens space to New York
With sales growing by 50% year on year, Sabra had to move from her Queens space to New York. Pearl turned to Strauss CEO Michael Strauss, who considered bringing his brand of Achla appetizers and prepared salads to the United States. He considered Sabra before Pearl joined the company, but Strauss didn't like Sabra's management culture and the matter was dropped.
Pearl's Approach towards Strauss -2005
Pearl approached Strauss for reconsideration. According to informed sources, Strauss' CEO has been busy merging his company with Elite, a chocolate and coffee maker, and expanding its coffee business. Strauss Global Coffee. Still, Pearl persisted. He managed to increase sales to $22 million in 2004, which convinced Strauss of Sabra's potential. In 2005, Strauss bought a 51% stake in the company for $8.8 million.
Strauss- 2005
The company is still targeting the Jewish market and has an outdated production line. With a few changes, Sabra's sales grew 55% in the first year under Strauss. But Strauss knew that the hummus market had much bigger things ahead of him, and equally important, he realized he had no major competition for the American palate.
PepsiCo Approach to Strauss
At the same time, Strauss was approached by PepsiCo, his partner in a snack business based in the southern Israeli town of Sderot. PepsiCo wanted Sabra to make hummus under its own Stacy's Pita Chip brand, but Strauss executives had plans of their own. Ofra Strauss chairman and the company's CEO at the time, Erez Vigodman, wanted to do the opposite:
Instead of giving the pita chip appetizer the supporting role, the chickpea dip would be the star.
The arrival of Strauss at PepsiCo's Office
Ofra Strauss arrived at PepsiCo's office with a cooler full of Sabra products and presented them to CEO Indra Nooyi and his two senior executives – Saad Abdul-Latif, a Jerusalem-born Palestinian who is Head of PepsiCo's operations for Asia, Middle East and Africa. , and Zain Abdullah, Head of PepsiCo Europe.
PepsiCo and Strauss Partnership-2007
In December 2007, PepsiCo acquired Pearl's 49% stake in Sabra and an additional 1% in Strauss for $50 million. It was an unusual partnership for PepsiCo as it did not take control of the company. However, with the PepsiCo name attached to the company, major US retailers such as Wal-Mart and Costco quickly became eager to have the product.
The upcoming success of the partnership
Bar Dea, CEO of the Strauss-PepsiCo joint venture explains: "The chains are looking for new money at the cashier. "When you introduce a new brand of chocolate, chances are its sales will be affected by existing brands, but when you introduce an entirely new one, it makes money."
Sales Growth 
With double-digit sales growth, Sabra embarked on a $68 million plant in Virginia capable of producing 4,000 tons of product, 20 times the capacity of Pearl's Queens. The new facility was inaugurated in 2010.
The company sent trucks to 11 US cities(2008-2010)
While the first step in the strategic plan of the venture was simply to get the product on supermarket shelves, the next step was an advertising campaign. Instead of running a TV ad campaign, the company sent trucks to 11 US cities, delivering two million samples between 2008 and 2010. When the Virginia factory went live, an additional 12 million samples were available. has been distributed in 28 cities in the United States.
Expansion of Product( 2010-2016)
The company expanded its product line to include a wider variety of dips and spreads, and also expanded its distribution to reach more consumers.
2013- New Facility equipped
In 2013, Sabra Dipping Company, LLC, opened a new $85 million facility in Chesterfield County, Virginia, which became the largest hummus plant in the world. The facility was designed to meet the growing demand for hummus and other Mediterranean dips and spreads in the United States. The new facility was equipped with state-of-the-art technology and was capable of producing more than 2 million pounds of hummus per week.
The new facility also included a research and development centre where Sabra's team of chefs and food scientists could develop new products and flavours. The company also invested in sustainable practices, using solar power to offset the energy consumption of the facility.
The opening of the new facility in Virginia marked a major expansion for Sabra, which had previously been based in New York. The company's new facility allowed it to produce and distribute its products throughout the United States.
2016 -a new line of organic hummus products
In 2016, Sabra Dipping Company, LLC, launched a new line of organic hummus products. The new line featured a variety of flavours of hummus made with certified organic ingredients. The company's decision to offer organic options came as a response to the growing demand for organic and non-GMO food options among consumers.
The new organic line was part of Sabra's strategy to continue to expand its product offerings and to appeal to a wide range of consumers, including those who are looking for healthier, natural and organic options.
Additionally, Sabra continued to innovate and expand its flavour varieties, such as introducing new flavours like "Sweet Potato hummus" and "Roasted Garlic hummus". The company also continued to advertise and market its products, maintaining a strong presence in the United States.
Partnership with The National Football League(2018)
In 2018, Sabra Dipping Company, LLC announced a partnership with the National Football League (NFL) and became the official hummus sponsor of the league. The partnership included a multi-year sponsorship agreement that made Sabra the official dip of the NFL and featured a range of marketing and promotional activities, including in-stadium advertising, consumer promotions, and digital and social media campaigns.
Popularity
This partnership allowed Sabra to leverage the popularity and reach of the NFL to promote its products to a wide audience, including both fans of the league and general consumers. The partnership also allowed the company to strengthen its brand association with healthy living and active lifestyles.
Team Logos and Colours
As part of the partnership, Sabra also introduced limited-edition packaging featuring NFL team logos and colours, which was available in select markets. The partnership helped to increase the brand awareness and exposure of Sabra and helped to further solidify its position as a leading brand in the hummus category.
Continuation of Expansion (2019)
In 2019, Sabra Dipping Company, LLC, continued to focus on expanding its product offerings and promoting its brand through various marketing and promotional activities. The company continued its partnership with the National Football League (NFL) as an official sponsor of the league and continued to feature NFL-themed packaging and advertising.
Expansion
Sabra also expanded its product line to include new flavours, such as "Jalapeno hummus" and "Greek Feta hummus". The company also introduced a line of hummus-based dips and spreads, such as "Mediterranean-inspired guacamole" and "Hummus-based dips."
Usage of Renewable Energy and Advertising
Sabra also continued to focus on sustainability and environmental responsibility. The company announced that they would be using 100% renewable energy at their production facility in Virginia, making them the largest hummus producer in the world to produce hummus using only renewable energy.
Sabra also continued to advertise and market its products through various channels, such as TV, print, digital, and social media. The company also worked to increase its presence in the food service sector and expand its distribution in the United States, Canada and internationally.
Listeria Contamination(2020)
In 2020, Sabra, a popular brand of hummus, recalled some of its products due to a potential Listeria contamination. The recall affected products with "best before" dates up to and including January 23, 2020. Sabra advised customers to check the code on their hummus and throw it away if it matches the recalled products' codes. The company also urged customers to contact them for a refund or replacement.
Announcement By PepsiCo Acquisition of Stake(2021)
In 2021, PepsiCo announced that it will acquire the remaining 50% stake in Sabra from Strauss Group, making PepsiCo the sole owner of Sabra Dipping Company. The deal is expected to close in the first half of 2021. This acquisition will allow PepsiCo to expand its presence in the fast-growing better-for-you snacking category and strengthen its position in the dips and spreads category.
Conclusion 
Now We've learnt about 'Sabra Hummus Owners', Sabra Dipping Company, LLC is the owner of the popular Sabra Hummus brand. Founded in 1986, the company is a joint venture between PepsiCo and the Strauss Group, an Israeli food company. As of 2021, it remains one of the leading brands of hummus and Mediterranean dips in the United States. While there were some recalls in 2020 due to potential Listeria contamination, it appears that the company has not had any widespread recalls in 2021 and 2022. It is always important to check the packaging for any expiration dates or potential safety concerns before consuming any food product, and customers can contact Sabra directly for more information.
Frequently Asked Questions
Q: Who is the owner of Sabra Hummus? 
A: Sabra Dipping Company, LLC is the owner of  Sabra Hummus brand. It is a joint venture between PepsiCo and the Strauss Group, an Israeli food company.
Q: Has there been any recall of Sabra Hummus products?
A: In 2020, Sabra recalled some of its hummus products due to a potential Listeria contamination. However, as of 2021 and 2022, I'm not aware of any widespread recalls of Sabra hummus products.
Sabra Hummus Owners- Know More About It