Companies need to check their external status constantly to make sure if the company is moving in the right direction. There are many ways to check the status of the company. There is a formulated method to analyze a company's external affairs and that method is known as the PESTLE method. In this article, you will get the full information of the PESTLE analysis of Facebook. So, read the article to the finish.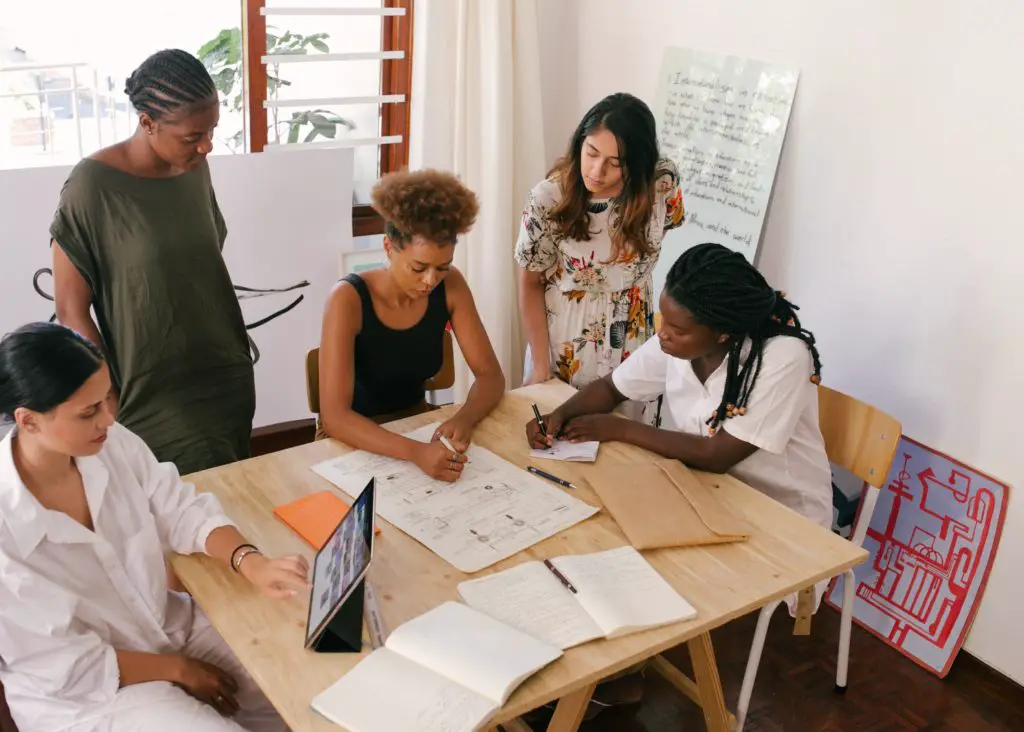 About Facebook
Facebook is the largest social media platform in the world with over 2.80 billion users around the world. Facebook was founded in 2004, in Cambridge Massachusetts. The initial founders were Mark Zuckerberg, Eduardo Saverin, Andrew McCollum, Dustin Moskovitz, and Chris Hughes. They recently changed their name to Meta Platforms. Facebook is mostly earning its profits from the advertisement revenue. It helps people stay connected and share messages, videos, pictures, and other things. There are also many problems on this platform like cyberbullying, less privacy, interacting with strangers could be dangerous, and some other things. They are improving the company one step at a time but some other factors are also slowing the process. 
What Is PESTLE Analysis?
The word PESTLE is an acronym for the factors that are affecting an organization from the outside. All these points are important to consider when the company is trying to analyze the situation.
The Macro-Environment is changing constantly, so a company should do this analysis once every six months. This will help the company to know how these points are affecting the company from time to time, and with this, they could make better decisions, manage and develop their company and steer it in the right direction. 
P stands for Political
E stands for Economic
S stands for Social
T stands for Technological
L stands for Legal 
E stands for Environmental
Let's take a look at these points in detail.
Political
This factor includes all the government's rules and regulations that the company needs to follow. All the company policies need to be according to the government. Political stability, taxation, fiscal information, and other things are checked in this factor. 
Economic
This factor includes the economy and it directly impacts the company's economy like the profits, raw materials, foreign exchange rates, etc. It also covers the topics of employment and interest rates. 
Social
The social factors help the company to know about the new social trends and the environment in the society and the community. This helps the company to understand and change the company's methods according to the public's needs and wants. 
Technological
This the factor is for the rapidly growing technological advancements and how the company could use them for its benefit. This gives the company the ideas to develop in the field of digital technology, mobile technology, research, and development.
Legal
Legal factors are important for the companies as they should know all the legalities of the countries and territories in which they are doing business. This includes consumer law, safety, health, and some other things to keep in mind. The company should be aware of any changes with the legislation of different places. 
Environmental
The environmental factors are the ones that affect the surrounding environment of the company. It also covers the points like sustainability, climate change, recycling, and some other things. The growth of CSR (Corporate Social Responsibility) in the companies, affects the company's conductivity of business.
PESTLE Analysis of Facebook 
Now, take a look at all the factors of Pestle analysis that are affecting Facebook. 
Political
Facebook is one of the most dominant social media platforms in the world. This means that it has a large number of users and that is around 2.89 billion. With this large number of users, Facebook has many issues regarding the usage of political agendas, fake news, misinformation, and hate speech. 
Facebook has been always used by political parties for spreading political agendas and hate speech about other political parties. This has resulted in many types of issues that have affected the public poorly. People have accused Facebook of creating political imbalance in the entire world. Facebook has been trying to change its algorithm pattern to combat spreading political-related posts. In 2016, Facebook was accused of being the reason for Russian interference in the 2016 election, and Donald Trump's party was accused of manipulating the data and winning the election.
Facebook is also known as the platform of fake news and misinformation. With the freedom of speech that Facebook has granted to its users, there is no limitation for posting. This has given the users to post many types of improper information and fake news that has affected the public and also Facebook in many ways. 
With so many users on its platform, companies, institutions, fake charities, conspiracy theorists and other organizations are using them for their profits. Organizations and other people use the mass public of Facebook to change the mentality and perception of things. It is creating chaos online and it is also affecting the lives of many people. 
Economic
The users, companies, and organizations on the platform are using Facebook at no cost, as it is free but companies and organizations do pay for advertisements to reach the preferred audience. Facebook's mainstream income is through these advertisements and they are dependent on that. 
The profusion of the users on Facebook demands them to open working offices in their respected countries that would allow the country to have more employment and they also want Facebook to pay taxes with which the country can grow. If Facebook will start doing this method of expanding, then they would be losing millions.  
Facebook uses a simple business model of advertisements just like magazines and newspapers. Facebook has options by which you could choose your target audience for the advertisements. As the main income stream of Facebook is through advertisements, they are dependent on the companies and organizations on their platform that is paying for those advertisements. If there is a crisis, economic instability, or any problem, companies could stop paying for the advertisements, and Facebook could take a massive hit. 
Facebook has helped the economy in many ways like in 2014, it created more than 4 million jobs with its platform from freelancing and promoting businesses. This promotion gives the businesses the chance to create more employment. Facebook also helps many small businesses to have a voice and chance to be in the market. It is encouraging many businesses with its platform.
Society
Facebook first started as the link between friends, family, and other people from around the world. It was just a social media platform. Its goal was to connect people and provide them to meet and make new friends. According to Parsons (2019), no company has ever done what Facebook has done and that is connected billions of people and made communication between them. Facebook not only makes people connected or able to communicate, but they have also made them able to make groups and do business. 
Facebook has made communicating and connecting people easier but it comes with some drawbacks like people are addicted to using their phones longer and not getting any natural social interaction. People have many friends on Facebook but not so many in reality. Using too many mobile phones is also bad for the eyes and causes depression. 
Facebook in 2021 states that its mission is to "give people the power to build community and bring the world closer together. That reflects that we can't do this ourselves, but only by empowering people to build communities and bring people together". The statement was powerful, but the public and users disagree as they complain about how Facebook is only generating money with its business and advertisement strategy and the users are overburdened with the advertisements. 
There are more complaints regarding the issue of fake news, sponsored posts, too many advertisements, login issues, and other problems in the last few years. It is simply explaining the fact that Facebook is not even serious about its mission. People are also saying that Facebook's platform has changed and it is not the same as it used to be.  
Technological
Facebook and its platforms are all about technological advancement and innovations. Facebook has bought many companies like Instagram, Oculus, and WhatsApp, to develop the user experience. 
Facebook was just a social networking site but now it has features like chatting, sending voice messages, video calling, scrapbooking, sharing information, playing games, live streaming, and many more. It has developed rapidly with its users' needs and comfort. As the needs and wants of the public will not stop, Facebook needs to constantly keep innovating and building the future. 
The main problem of Facebook is the technological issue of privacy and security. The data of the users are not secured in their systems. Facebook needs to take some serious steps to make the platforms more safe and secure from hackers. 
Facebook is not a slow racer, as they are constantly improving and upgrading their platforms. They are going fast with the trends and also making new trends. Facebook is one of the companies that is changing the future, and they just changed their company's name to Meta Platforms. They changed the name because they needed to show the world that they are doing so much more than just providing a link between people. 
Mark Zuckerberg, CEO of Facebook explains how their brand was so linked to one product that makes their overall doings difficult to observe. He said that he thinks that the company could be seen as a metaverse in the future and he wants to show the true identity of their company
Legal
Facebook has the problem of security. Billions of users are active on Facebook daily posting and sharing personal data. Facebook has been accused of not having a proper privacy policy or their user's data security. 
The problems of data-stealing have increased in the last few years that have affected the company very badly. People and companies are leaving the platforms and they will be constantly leaving if Facebook will not do anything. Facebook could also be faced with many lawsuits that could be combined with many companies. 
The General Data Protection Regulation (GDPR) was launched by European Union recently which clearly states that companies need to protect the data of the users and public. If any company could not act following the law, then that company has to pay fines and penalties. Same in the United States with section 230 of the CDA. Facebook has been fined billions for breaking the rules and regulations. 
Environmental
As Facebook is one of the biggest companies in the world, they have their own Corporate Social Responsibility model for working. They do keep in mind the betterment of the environment. Every big company is under pressure to convert into a company that runs on renewable energy sources, and Facebook is one of them. 
Facebook is still running its company's data storage on coal, oils, and other combustible sources of energy. It would be a great achievement for the company if they convert into a company running with renewable energy sources. 
The devices that are used for using Facebook are computers, mobile phones, are emit carbon dioxide which is harmful to the environment. Facebook has announced that it will reach zero emissions across its value chain by 2030.
Conclusion 
After considering all the factors of the PESTLE Analysis of Facebook that is Political, Economic, Social, Technological, Legal, and Environmental, it could be said that all the factors are not in control of the company but they could manage to change these factors into positive factors if they want to.
Frequently Asked Questions
1. When did Facebook change its name to Meta Platforms?
Answer-They changed it on the 28th of October this year. 
2. Is Facebook doing anything about data security?
Answer-Yes, they are taking some steps towards avoiding data breaching.
3. Is Facebook safe for children?
Answer-The minimum age to be on Facebook is 13 years. But the content on the platform could be not safe for some children. 
4. Why is the technological factor of Facebook the strongest?
Answer-Because Facebook is a technological company.
5. How much does Facebook pay for data security in 2019?
Answer-They paid $4.9 billion.